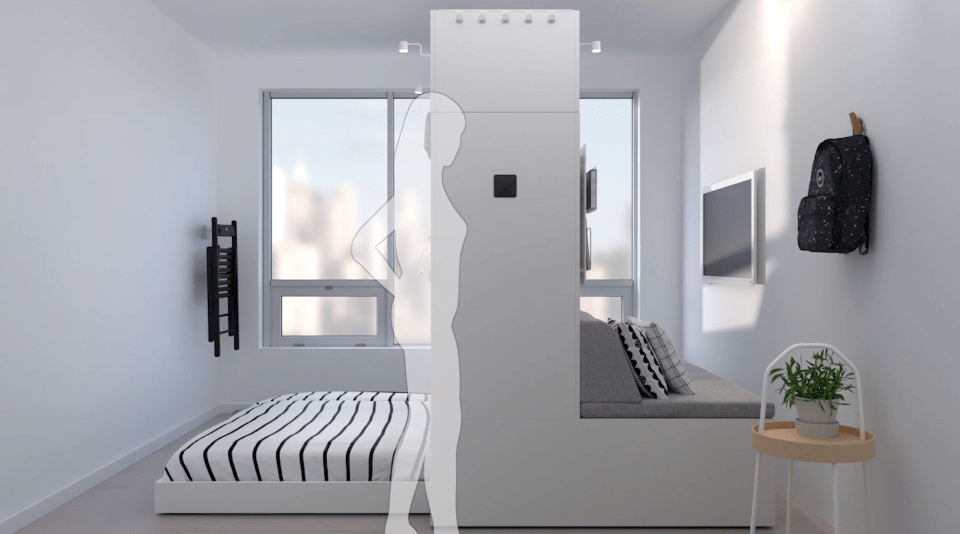 We may receive commissions for purchases made through links on our website. We appreciate your support.

IKEA, a company globally known for developing strategic furniture for small spaces for intelligent use of space itself, has announced a partnership with Startup Americana Ori Living to expand the system of its Rognan furniture to other parts of the world by now, the United Kingdom is the priority.

The furniture concept of the Rognan line uses a robotic platform, powered by a tablet, which actually moves a fake wall into its environment to create, say, more lounge space during the day and more room in the room at night.

To keep everything from being crushed, the system also includes several storage units that keep the bed, table or sofa out of the way maximizing space.

Also Read: Samsungs Deepfake AI can create fake video using one image

Rognan was originally released in 2014 for developers, but this is the first time we see it being offered for home use.

Anyone who has lived or has traveled to Asia will know that space is precious, so it is no surprise that the system is coming to Japan and Hong Kong, where it will be released next year, promising to increase its use in a space up to eight square meters. Some apartments in London would also benefit, so well probably see a wider launch in the coming months.

It is fully compatible with the Ikea Platsa line and the intelligent lighting collection Tradfri. There is still no sign of pricing, but given Ikeas obsession with starting at a reasonable price before designing, we expect it to be quite reasonable.

In addition to its smart home kit, IKEA has been at the forefront of innovative home technology ideas it already has a line of tables, and some specific IQ loading, and is also interested in the modular home market.