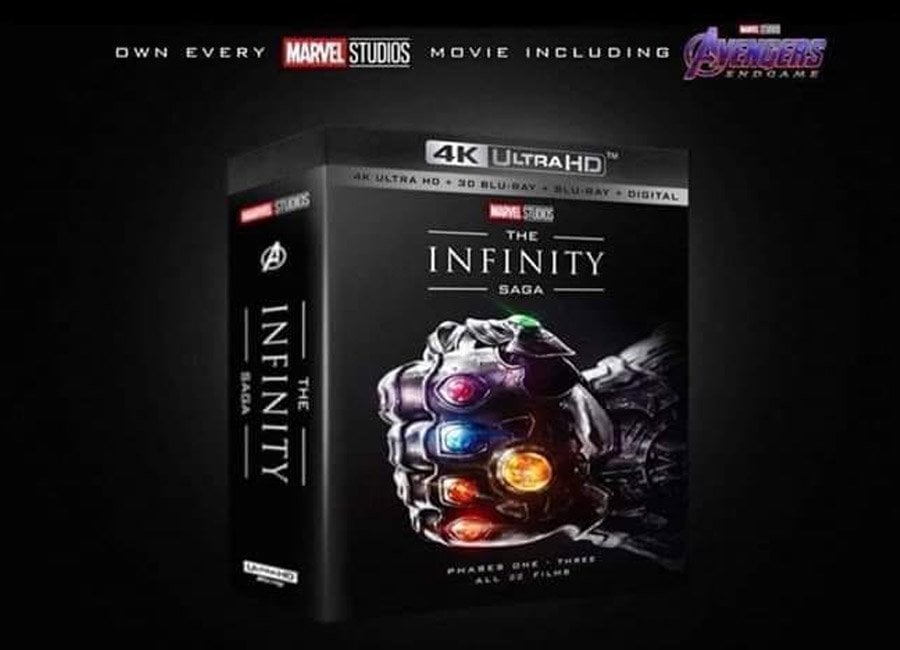 We may receive commissions for purchases made through links on our website. We appreciate your support.

With Avengers: Endgame and Spider-Man: Far From Home officially ended phase 3 of the Marvel Cinematic Universe (MCU). In addition to going ahead with already very well-defined plans to expand it even further with phase 4 and phase 5, Marvel decided to group all 23 films that make up the first three phases in a single box called Infinity Saga Box.
What the Infinity Saga Box set contains
TheInfinity Saga Boxas stated above will contain all the 23 films of the MCU, specifically:
Film Marvel Phase 1
Captain America: The First Avenger
Iron Man
The incredible Hulk
Iron Man 2
Thor
The Avengers.
Marvel Film Phase 2
Iron Man 3
Thor: The Dark World
Captain America: The Winter Soldier
Guardians of the Galaxy
Guardians of the Galaxy Vol.2
Avengers: Age of Ultron
Ant-Man.
Marvel Film Phase 3
Captain America: Civil War
Black Panther
Doctor Strange
Spider-Man: Homecoming
Thor: Ragnarok
Ant-Man and The Wasp
Avengers: Infinity War
Captain Marvel
Avengers: Endgame
Spider Man: Far From Home.
Read also:Infinity Saga Box: Price, Release date and contents revealed
At the moment there has been only a very first announcement of its existence, but we have no official information on the date of release of the Infinity Saga Box, nor on the possible availability in 4K HDR version (the latest films are available in this format but the first ones are not) and not even on the possible sale price.
What we do know is that, as an incentive to buy, Marvel will include special and unpublished content for each film, such as an exclusive scene cut from the first Iron Man with Nick Fury talking about Spider-Man and the X-Men.