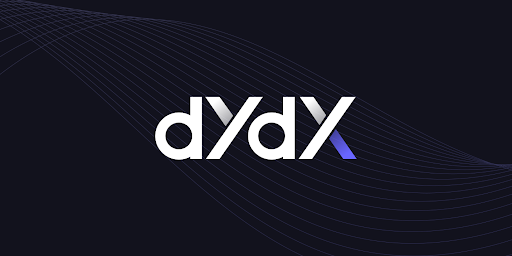 What is DYDX?
DYDX is a decentralized platform that is built on the Ethereum blockchain to offer smart contracts that support spot trading, margin trading, leveraged trading, and perpetual. Options, derivatives, and margin trading are very common features in a centralized exchange. DYDX has disrupted the market by facilitating these standard trading features to be built in a decentralized platform. 
Unlike in centralized exchange where people facilitate the trades, in DYDX, it is managed by smart contracts. Although DeFi had already achieved decentralized borrowing and lending, DYDX has revolutionized it with the addition of advanced trading tools. It also comes with a governance token that helps users participate in mining pools and receive rewards. Now users don't have to rely entirely on centralized exchanges to enjoy the benefits of DeFi. 
Future trend of DYDX
Right now, DYDX is the most popular margin decentralized trading platform. The current $11 billion total volume of margins and perpetual is expected to grow steadily in the next few years. The DYDX liquidity pools are also experiencing a significant rise in volume. This shows that people believe in smart contracts. The upcoming Etherium upgrades will help DYDX scale even further. 
Eth2.0 upgrade will reduce the trading fee significantly thanks to the reduction of gas fees. Besides, you will not have to worry about the minimum trading size. Initially, the Ethereum network would only facilitate 15 transactions per second. But as Ethereum 2.0 unfolds, the blockchain can process up to 100,000 TPS. 
The DYDX development team is planning on adding more crypto assets to boost its growth. Their plan is to increasingly advance the trading options such as derivatives and options. Besides, it will continue upgrading the margin trading features. One of the latest upgrades is the stop-loss feature that allows traders to minimize potential losses improving the DYDX platform also improving the DeFi ecosystem. 
ZB and DYDX
ZB is one of the leading centralized exchanges in the world. It was launched in 2013. It was initially launched in China but later changed its brand to focus on the international market. Since then, it has received various accolades, added hundreds of coins, and introduced advanced trading tools. ZB currently operates in many countries and supports several Fait currencies. It's one of the most secure and advanced centralized exchanges. 
DYDX platform launched a governance token. The community can use this protocol token to participate in staking pools, receive discounts, and gain mining rewards. ZB recently launched DYDX on its platform. Users can now enjoy trading this governance token. 
ZB is a great supporter of the decentralized finance ecosystem. DYDX's debut on ZB is a huge opportunity for all DeFi enthusiasts. This platform is very optimistic that the DYDX will go a long way. ZB will continue working together with the community to ensure the token achieves a higher circulation value. To start trading on ZB, sign up on the official website, deposit your fiat currency and buy DYDX. You can take advantage of the 5X margin trading that ZB offers on this coin to open big trade positions with little investment.