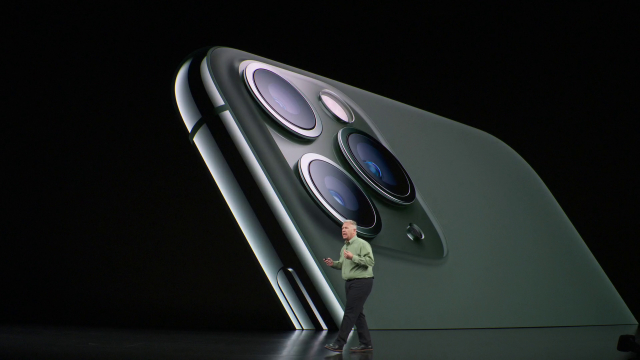 We may receive commissions for purchases made through links on our website. We appreciate your support.

The iPhone 11 Pro Max is positioned on top in the global market and todays best smartphone, according to Consumer Reports, and sales seem to be surprising from global reports.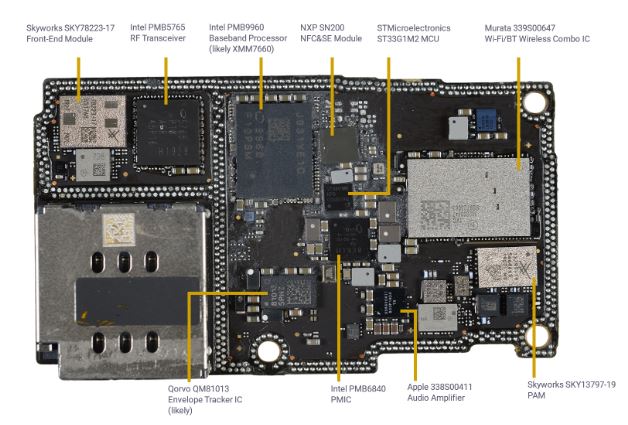 TechInsights disassembled the equipment and priced all components. Accounts made, the 11 Pro Max has a production cost almost 3 times lower than its cost of sale.
Touch screen is the most expensive component of 11 Pro Max
According toTechInsights, the production price of the new 11 Pro Max is around $490.50. Obviously, there are charges with the production of equipment, marketing, and transportation among other variables. But lets go by parts.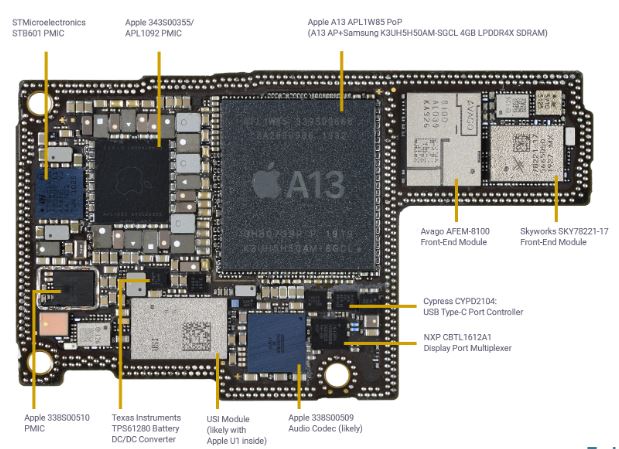 After dismantling the equipment, TechInsights researched the price of each component. The three rear lenses are now the most expensive components of the device. The total amount is US $73.50. Heres the AMOLED screen that costs Apple $66.50. SoC A13 is the third most expensive component, costing $64.
Manufacturing Price and Components of the iPhone 11 Pro Max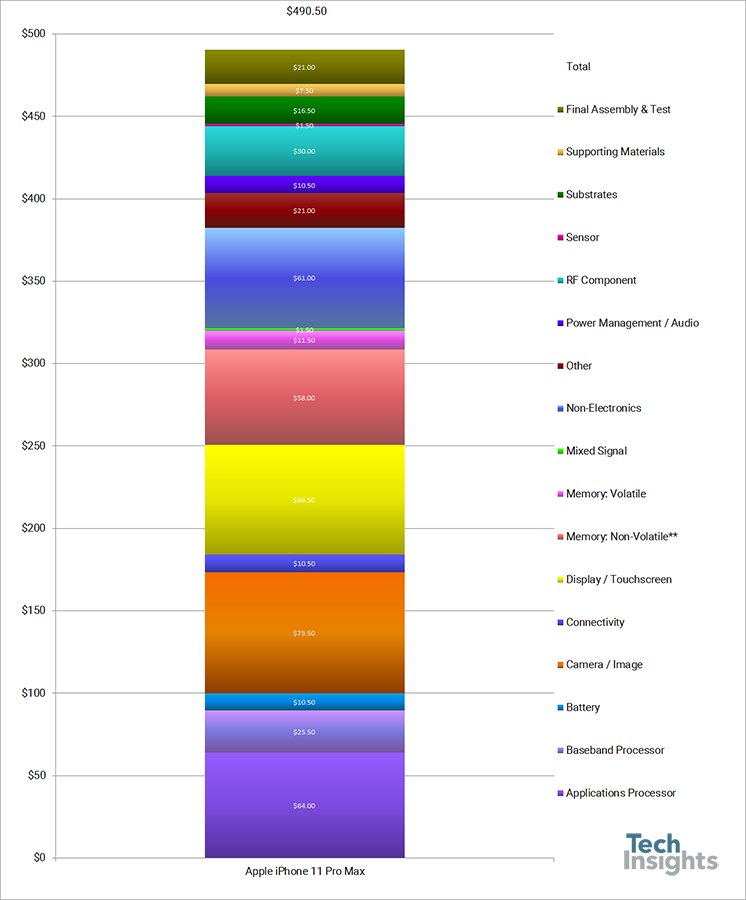 The manufacturing process of each device is the responsibility of Foxconn which charges $21. All in all, the iPhone 11 Pro Max has a cost of$490.50.
Read also:iPhone 11 Pro: Internal components for easy maintenance