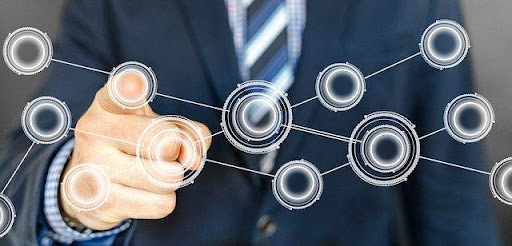 We may receive commissions for purchases made through links on our website. We appreciate your support.

While we all know that technology can help us build and grow businesses, many of us get so busy focusing on the day-to-day operations of our ventures and creating new products that we fail to utilize tech tools as much as we could and should.

However, if you want to take your venture to new heights and get more balance back in your life, digital assets can make a huge difference. Its worth investing more time, money, and energy into understanding and using them. If youre not already getting technology to work as hard for you as possible, here are some areas in which to automate processes over the coming weeks and months.
Sales
While you may have dedicated sales reps in your team or devote hours per week to getting face time with your clients, that doesnt mean you can streamline things in this area. Manage sales pipelines effectively, increase conversion rates, and reduce friction along the way by utilizing software to help you with better calendar management and to identify and hone in on the most ready-to-go leads in your database.
Programs can help you stay on top of your pipeline, so you dont miss reaching out to people at the correct times, and they can help you collect and act on relevant data insights that come through various touchpoints. Plus, software can be set up to pass new customers on to onboarding teams right away and to integrate apps to automate numerous workflows. Smart chatbots are something you could use, too. They can cross-sell and upsell people and make product recommendations to generate leads and encourage sales.
While you can choose from plenty of sales-specific tech tools to handle a variety of automation tasks, it pays to first check your customer relationship management (CRM) program to see if it already has handy built-in automation functionality.
Marketing
Marketing is another area where you can automate numerous tasks to save yourself and your team time and energy. For example, tech systems can be programmed to take the hassle out of email marketing. Set them up to trigger automatic emails based on actions shoppers perform, such as signing up to newsletters, putting items in their carts and then abandoning them, or inputting their details for a report download or webinar sign-up.
You can email-drip content at set intervals to follow up with leads, too, and have content or answers to questions automatically delivered as soon as people fill out a form on your website or social media pages. You can also personalize all the emails you send and continually test and measure, with programs scanning which versions perform best and automatically sending them in the future.
Software will segment groups in your database and send the right emails or other content to the right people, too. Plus, you can use technology to automate text messages, republish social media messages, post blogs at predetermined times, and unlock new course or other content at set intervals after customers have enrolled in programs.
You should find that your email marketing tool has built-in automation functionality to handle the types of tasks mentioned above, while CRMs, website backends, and other marketing systems should also feature some functionality you can utilize. If not, purchase a comprehensive digital marketing tool to handle some of this time-consuming content and communication work for you.
Finance
Most of us dont enjoy handling finance and accounting tasks throughout the month but know this area of business is vital to ensure our organizations survive for the long term. When it comes to cash management models in working capital management for businesses, it doesnt get much more vital than reducing errors and ensuring visibility and control across all bank accounts and other resources. You cant manage or improve what you cant see or understand, after all.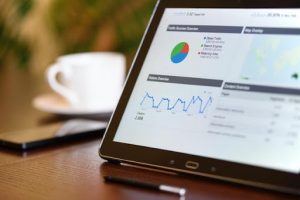 Software solutions can take a lot of the pain points out of managing cashflow and ticking finance-related jobs off your to-do list. Software programs can make it easy to see the firms financial position in real-time with up-to-date data at the click of a button, plus tech can spit out comprehensive reports whenever needed. This avoids double or triple handling of inputs that lead to errors, too.
Tools can show you when all bills are due and help you avoid late payment fees and other issues by utilizing recurrent payment features. Set up automatic invoice reminders to chase customer payments plus streamline payroll processes, including commissions and bonuses.
These are just three key areas where you should be taking advantage of technology these days. However, keep in mind that you can also use software to help you with administration, customer service, HR and management functions, and event planning and organization. The more tasks you outsource to computer programs, the more time youll have to focus on the things you do best and enjoy most.