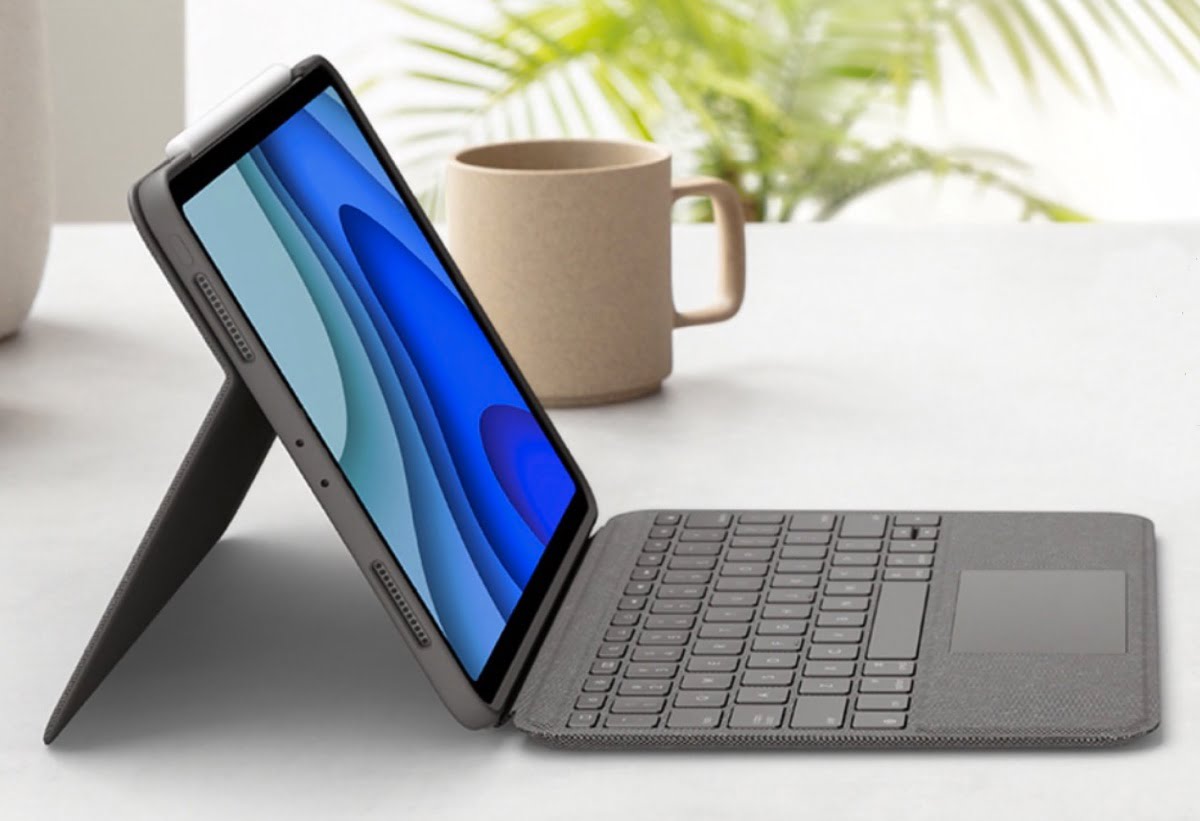 We may receive commissions for purchases made through links on our website. We appreciate your support.

Logitech is among the very first manufacturers to present accessories able to take full advantage of its functions and potential, in particular with Logitech Folio Touch for iPad Air 4. In addition to completely protecting the tablet, including the back, sides, and edges, this cover is designed to work in four configurations for writing, drawing, reading, and movie viewing.

In writing mode, it provides standard-sized keys, a keyboard that the manufacturer compares in quality, response to typing, and size to that of laptops. The keys are backlit with automatic adjustment of light intensity according to the environment in which the user is. The first row at the top includes 14 function keys typical of Apple device keyboards, for direct access and on-the-fly brightness adjustment, multimedia controls, volume, backlight adjustment, lock, the home page, and more.

Further down is the trackpad that allows you to scroll and gesture, including multi-touch ones, with support for functions available since iPadOS 13 and now also with the new iPad 14 just released by Apple. For the operation of the keyboard cover, it is not necessary to recharge because thanks to the Smart Connector it is powered directly by the iPad.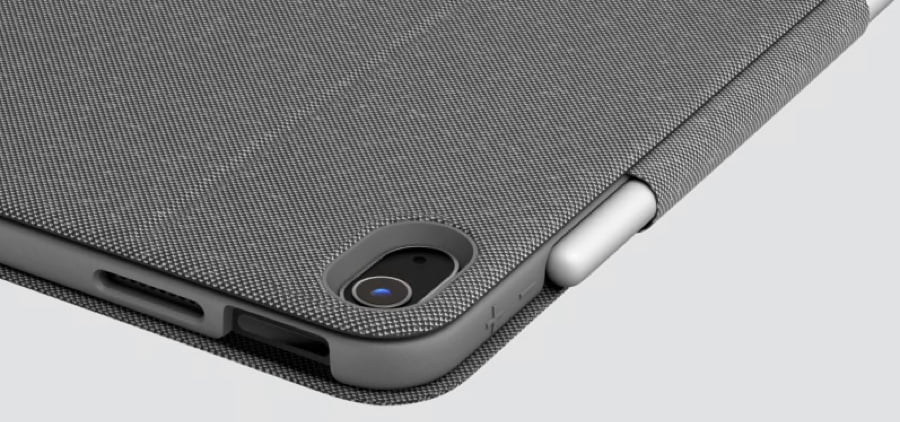 In reading mode, the keyboard folds completely behind the tablet to hold everything comfortably. Instead, for watching movies, the keyboard and cover act as a support to place the tablet on tables and surfaces for hands-free viewing of videos and films. Finally, in the drawing mode, the cover offers an ideal angle of inclination to use the screen with Apple Pencil or Logitech Crayon.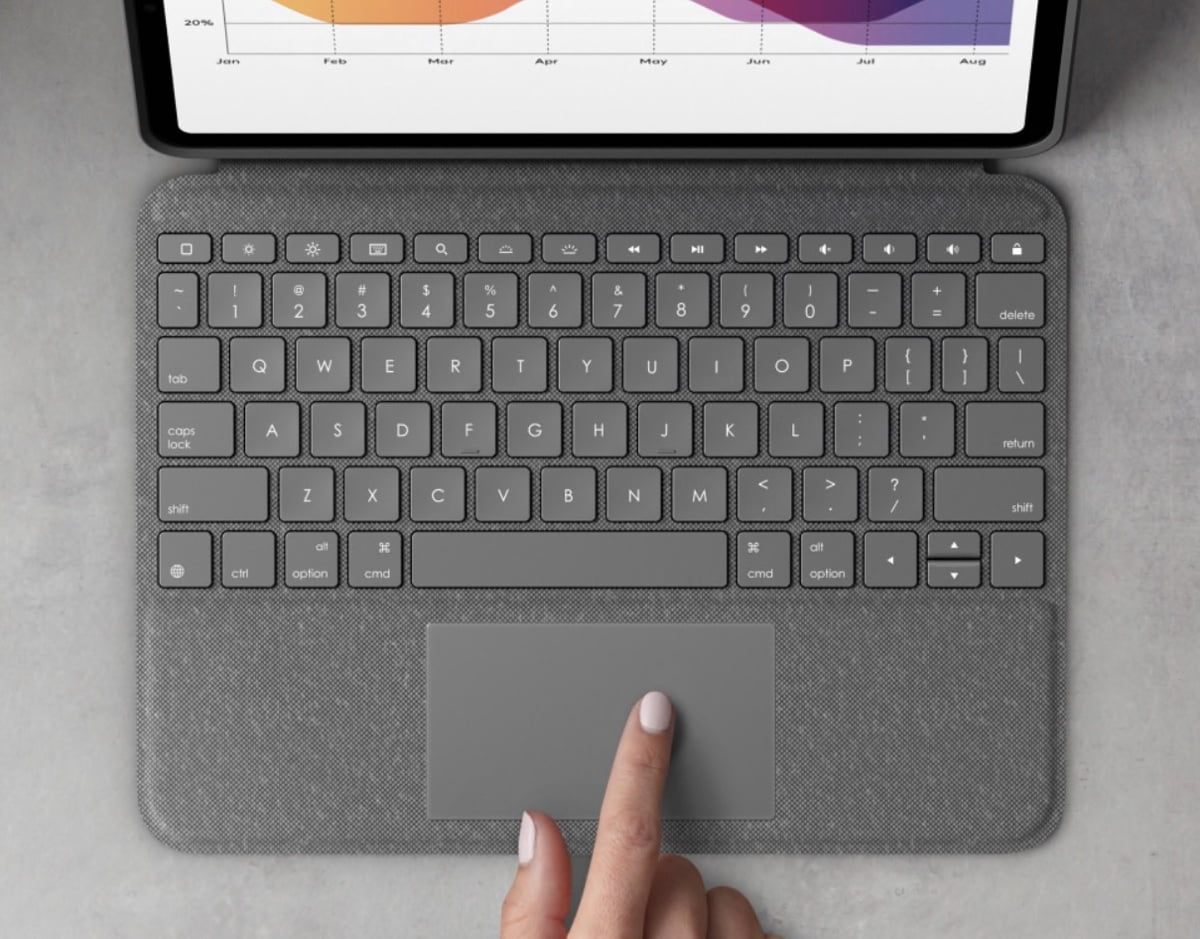 Regardless of the users choice for the stylus, the Logitech Folio Touch for iPad Air 4 offers a compartment to house it, as well as free space on one side of the tablet for magnetic docking and charging of the Apple Pencil. At the time of this writing, Logitech Folio Touch for iPad Air 4 was unveiled on the market USA at a price of 160 dollars, with availability from October, a much more affordable price than Apple Magic Keyobard. All macitynet articles about Logitech are available from this page.