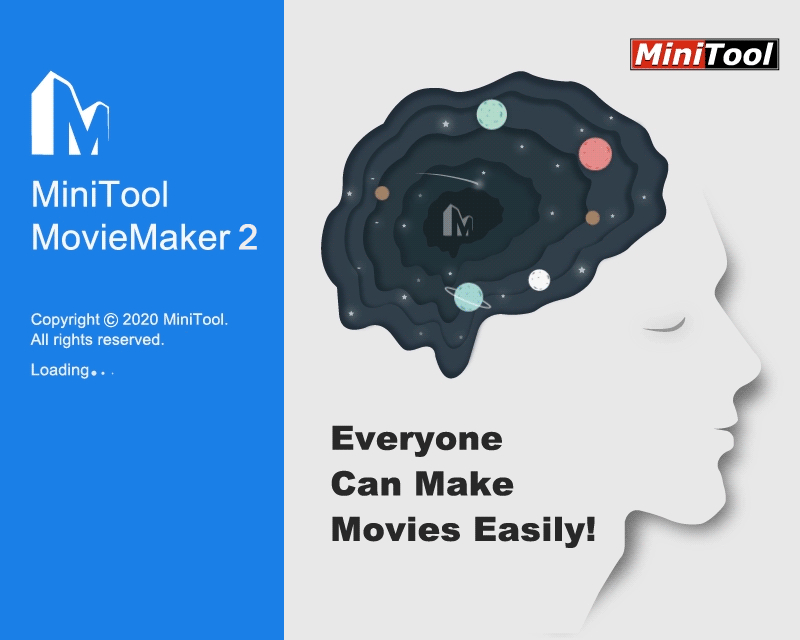 We may receive commissions for purchases made through links on our website. We appreciate your support.

Choosing the right video editing program is a very hard decision.It is not made easier by producers who constantly release newer versions of their programs, outdoing each other in their capabilities and new functions.

If you are facing this difficult decision and wondering which video editing tool to choose, MiniTool MovieMaker is here to help. The latest updates to the program allow you to edit your content more efficiently and in a more modern way. As you will read in a moment, our review will definitely speed up reading about all the most important functions and assessing whether the program is worth your attention.
A Quick Look at MiniTool MovieMaker
You must have frequent comparisons of the largest combine harvesters in the video editing world in front of you. Only the biggest players on the market will be added to most medias because it is mainly around these positions that you will have to choose. Of course, there are a number of smaller and much lesser-known alternatives, sometimes even completely free, such as the MiniTool MovieMaker Program.
MiniTool MovieMaker is completely free of charge program, it simplifies the entire video editing process. This is good news for beginners who are often looking for quick and easy solutions. Upload a file, make some basic editing and save it with ease. This is what this program is like. Compared to the top players, this program also has an extensive library of effects and transitions. Despite the countless functions, the program has a clear interface.
The Latest Versions
Thanks to its latest updates, MiniTool MovieMaker offers many new features, including support for high-end graphics cards, a completely flexible working environment, powerful new tools and other small improvements that will make your editing very smooth.
With MiniTool MovieMaker, there is no subscription fee users need not deal with the complicated processes of buying and activating it. But what distinguishes MiniTool MovieMaker from the competition? The most important feature of this program is the available effects/templates. The program has a wide range of templates such as effect transaction, high quality slow motion and color keying. Its tools allow you to both edit videos and create animations.
Some Elite Features
The more positives you will notice as you dive deeply into MiniTool MovieMaker.Its a pretty good option for beginners, and its also a great option for more experienced video editors who just want a program that offers the most important features.
MiniTool MovieMaker will make it easier for you to assemble and edit video files in various formats. Moreover, the developer offers manuals and tutorials in this field. Edit such a video in a way that will satisfy the potential users is already impressive.
Whats interesting about MiniTool MovieMaker?
Work with almost all existing media formats. Not only export, but also import of such files is supported

The Save option is available for sites that support HTML5

There is real-time screen recording or camera capture mode

Dozens of effects (text, transitions) are available

No watermark

Text tool

Simple interface

Multiple

online tutorials
Other features of the program include support for multiple tracks, support for 4k material.
They are similar to those in many other programs cut, split, speed or reverse, adding subtitles and graphics. Fortunately, when we get to the actual editing of the video, it is much clearer. The first available option is selecting a template, and then we have access to change the basic parameters. After launching the application, the main thing that catches the eye is the variety of available formats, effects and materials they are interesting!
Which Editing Software Should You Choose?
Before you decide to try any paid programs, we have one very important piece of advice for you to try the free versions firstly. This way you will get a substitute for what the program offers, which will undoubtedly make your decision easier.Testing trial versions will allow you to familiarize yourself with most of the programs, evaluate the performance of the program and see which program is right for you.
If you care about every penny and do not want to spend a large amount, and at the same time, you want to get great editing possibilities, choose MiniTool MovieMaker. It gives great opportunities in the free editing world.
To Sum Up
If you are just starting out in the world of video editing and have not learned much program so far, choose MiniTool MovieMaker at the beginning of your adventure.It is quite simple to use and gives you most of the functions you need, which is more than enough for most applications.