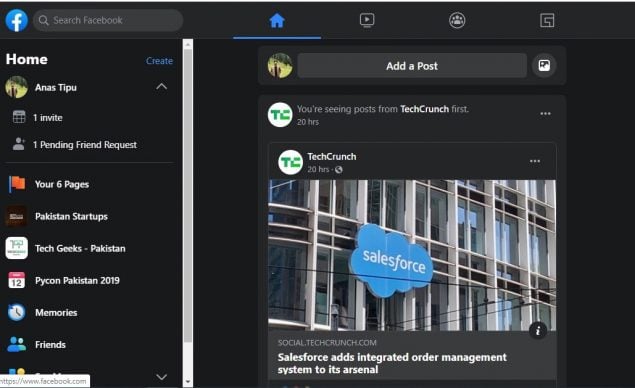 We may receive commissions for purchases made through links on our website. We appreciate your support.

The new Facebook web interface and Facebook dark mode, the one announced during the last F8 conference, is finally in the distribution phase and has been reaching users for a few hours.

The first testimonials show us a completely renewed Facebook, both in the layout and in the design: there are repositioned elements, new tabs and a new graphic, besides, and above all, support for theDark modeto have the entire interface in black instead of White.The roll out of the new Facebook web interface has started and will take a few weeks before it reaches all users globally.

Unfortunately you have to wait patiently because there is no way to force it. When it arrives, a pop-up will appear when Facebook opens, inviting you to try it. So, do you like it better than the current one?