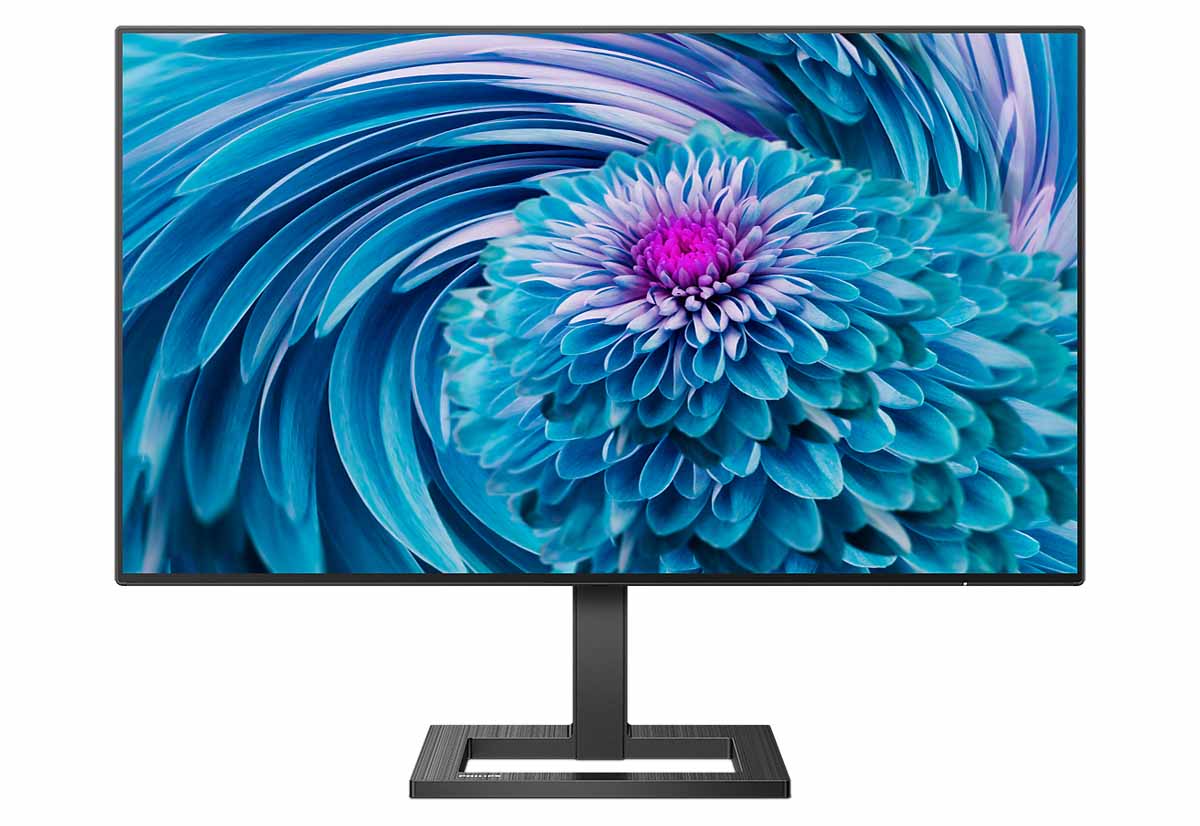 We may receive commissions for purchases made through links on our website. We appreciate your support.

MMD, licensing partner of Philips branded monitors, has announced the launch of the new Philips E2 series: a new range of monitors that combine elegant design with innovative features to suit the home and office environment.

With an ultra-slim, bezel-less 3 or 4-sided design, resolution ranging from Full HD to 4K UHD, and technologies designed to enhance the viewing experience (such as SmartContrast and SmartImage), these monitors are introduce yourself as particularly suitable for graphic design and professional applications.

The new E2 line includes the Philips 242E2FA Full HD LCD Monitor, the Philips 272E2FA Full HD LCD Monitor, the Philips 288E2A 4K Ultra HD LCD Monitor and the Philips UltraWide 345E2AE LCD Monitor.

Each of the new monitors offers some specific features for better and smoother gameplay. For example, the Philips 242E2FA and 272E2FA monitors offer a response time (MPRT) of 1ms, while the Philips 288E2A and 345E2AE monitors ensure smooth, uninterrupted performance at any frame rate with AMD FreeSync technology.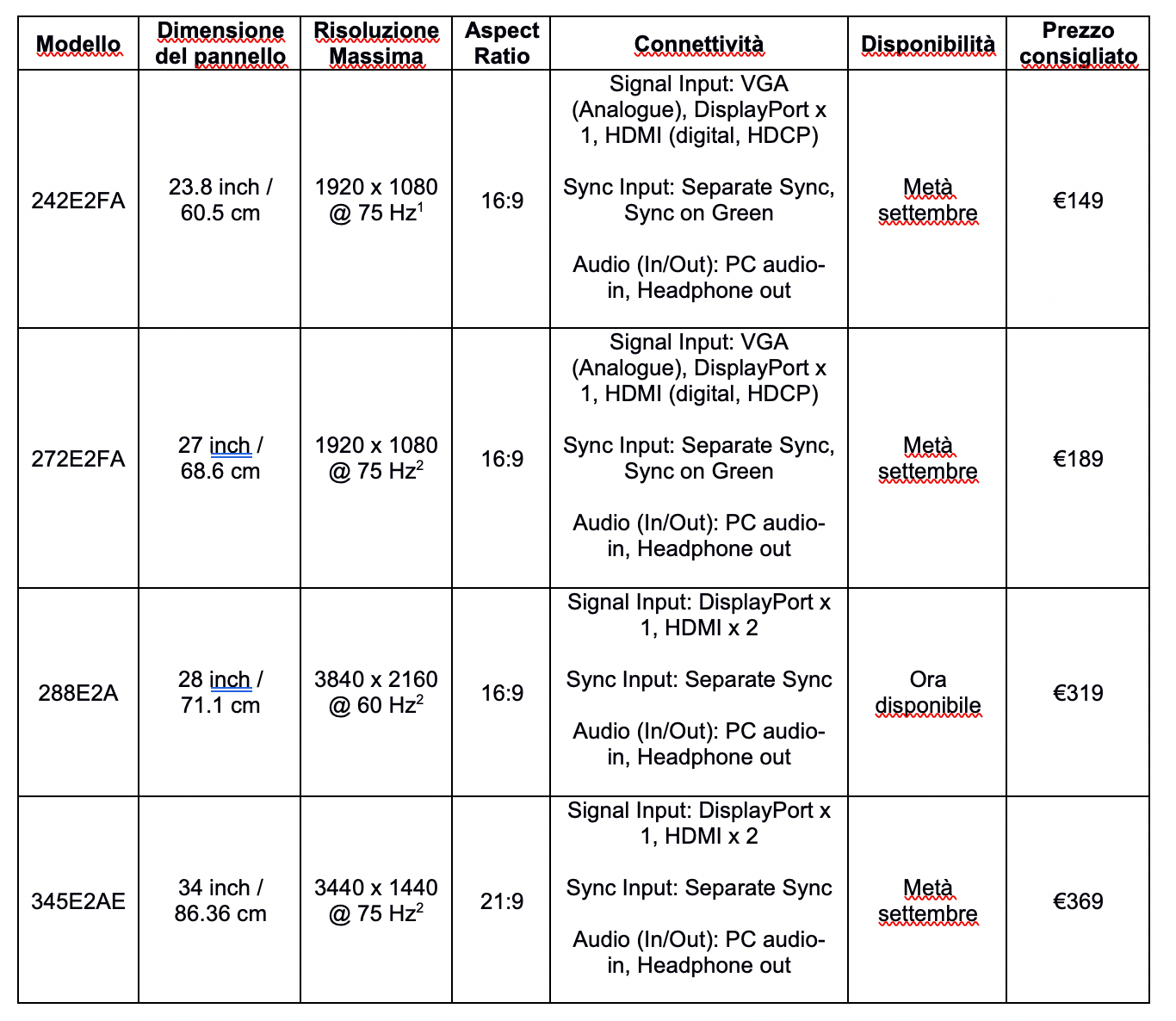 Models like the Philips 288E2A and 345E2AE offer dual connection and active viewing thanks to MultiView, allowing users to work with multiple devices such as a PC and notebook simultaneously.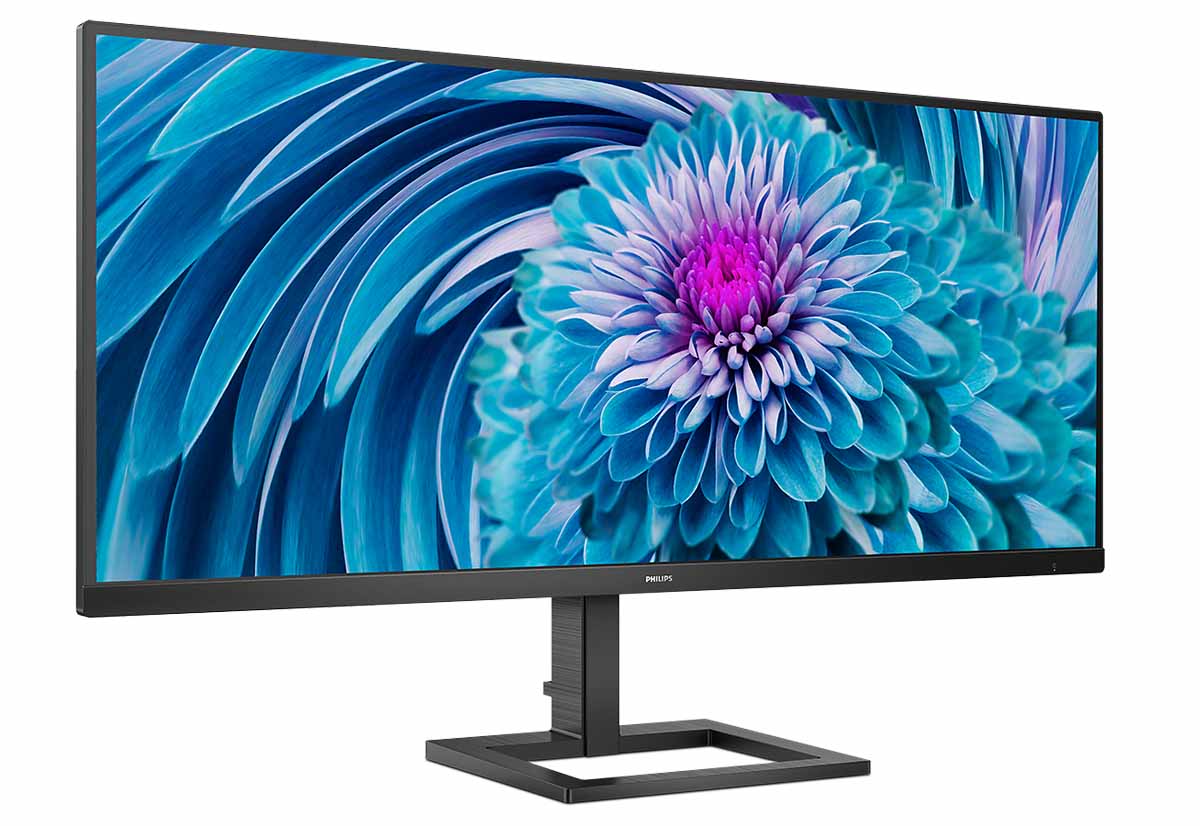 Philips 345E2AEThe monitors in question are completely free of harmful substances such as lead and mercury, are RoHS compliant and their packaging material is 100% recycled. In addition, they are also Energy Star 8.0 and TCO certified.
The Philips 242E2FA, 272E2FA and 345E2AE monitors will be available from mid-September 2020 at the list price of 149, 189 and 369 respectively. The Philips 288E2A monitor is already available at the list price of 319.