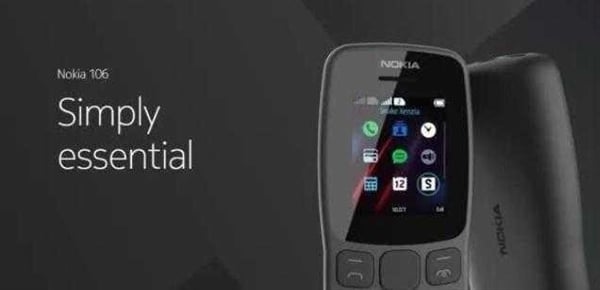 We may receive commissions for purchases made through links on our website. We appreciate your support.

Nokia is a microcosm of the mobile phone industry. In todays increasingly fierce competition, Nokia has gradually faded out of the market, but Nokia is still insisting.The recently released feature machine Nokia 106 is also full of sincerity, and has a good performance in terms of battery life and functions.

On the battery life, the Nokia 106 is equipped with a 800mAh lithium battery , although it is much smaller than the current big screen smart machine, but Nokia manufacturer HMD said that this phone can talk for 15 hours continuously, and the standby time is up to 21 days. .Standby time can really crush most smartphones.

On the screen side, the Nokia 106 uses a 1.8-inch display with a resolution of 160120 . It is difficult to consume power on such a small screen.Also.The Nokia 106 is equipped with MediaTeks 6261D processor. In the face of such a configuration, even the foreign media The Verge also said that it is very suitable for playing the built-in snake.

Today, the big-screen mobile phone is popular, Nokias feature machine is unique.Although it did not bring us too many surprises and satisfaction, it brought us full memories and feelings.