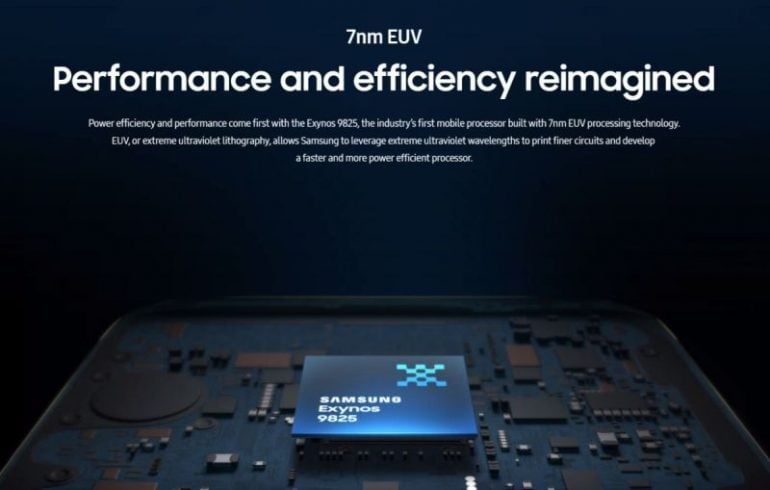 We may receive commissions for purchases made through links on our website. We appreciate your support.

Waiting for the spotlight to be focused on the Samsung Galaxy Note 10 range, the Korean manufacturer announced the Exynos 9825 processor.

Powered by EUV technology at 7 nm , the Samsung Exynos 9825 is able to offer power to guarantee next-generation mobile experiences in gaming, photography and assistants based on artificial intelligence , all without neglecting energy efficiency.

Read also:Samsung begins mass production of SSDs using sixth-generation 256Gb 3-bit V-NAND memory

Thanks to the advanced neural processing unit , this CPU is designed for the next generation of mobile experiences, from photography based on artificial intelligence to augmented reality , offering new possibilities for AI, from object recognition to optimized photos, to a suite of features that improve performance, such as recognition of usage patterns and faster app preloading.

Among the features of Samsung Exynos 9825 we find an octa-core CPU (2 custom, 2 Cortex-A75 and 4 Cortex A-55), a Mali G76 MP12 GPU, an LTE-Advanced Pro 4G modem, the possibility of being paired with a Exynos Modem 5100 for 5G NRconnectivity, video encoding and decoding support up to 8K Ultra HD with different codecs, including 10-bit HEVC (H.265), UHD display support up to 4K and HDR10 +.