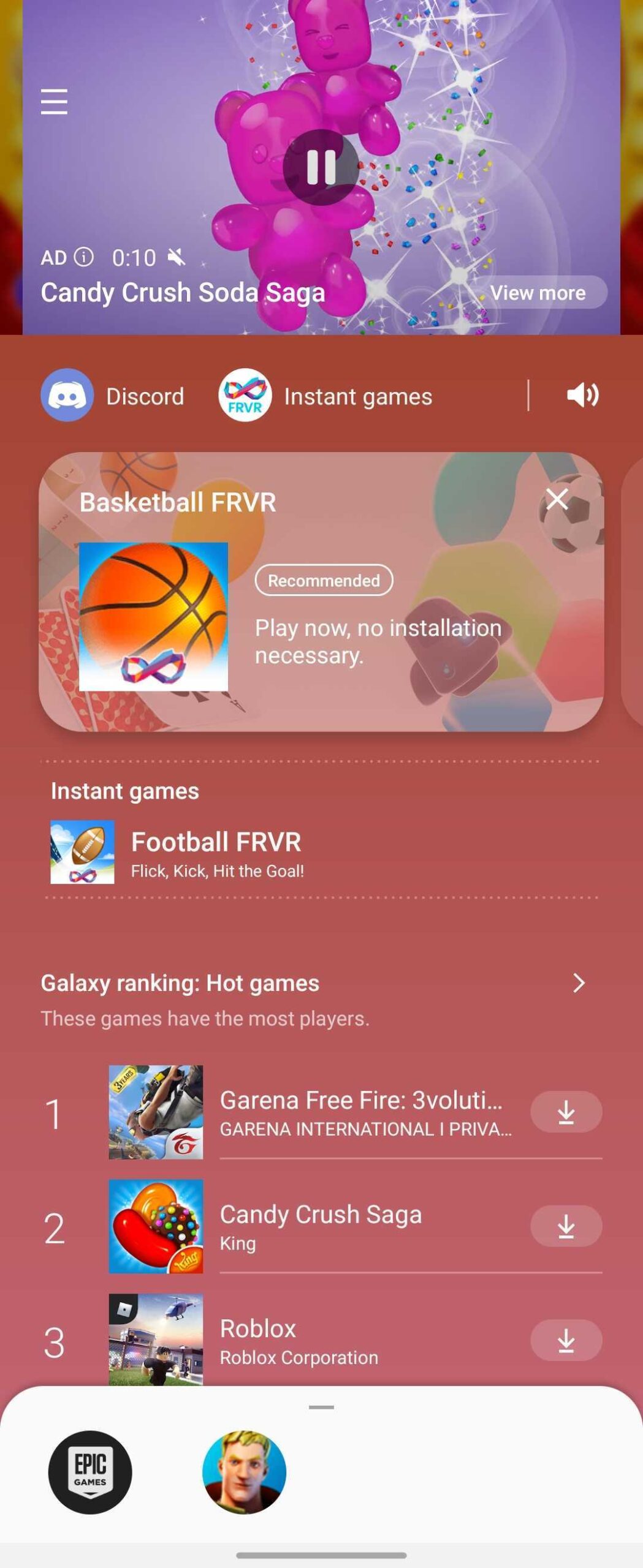 We may receive commissions for purchases made through links on our website. We appreciate your support.

The Samsung team has released a new version of Samsung Game Launcher, which thus reaches the 4.3.02.6 release.
Whats new in Samsung Game Launcher version 4.3.02.6
This is an update with which some interesting news is introduced, such as instant games: those currently available are made by FRVR Games and can be played without having to install them first (just a click is enough to launch them).Included titles include Basketball FRVR, Drag Race FRVR, Gold Train FRVR, and Hex FRVR.
The second change introduced by this update is a separate tab for game notifications.
Samsungs team has to be acknowledged for adding features to Game Launcher consistently since its release, such as an improvement on DeX-related features earlier this year. Among the most important features are the display of all the games installed on the device in one place and the trending titles, the game history, and the possibility of optimizing gaming performance.
How to download the new version
The update is already being released and should arrive on Samsung devices in the next few hours.