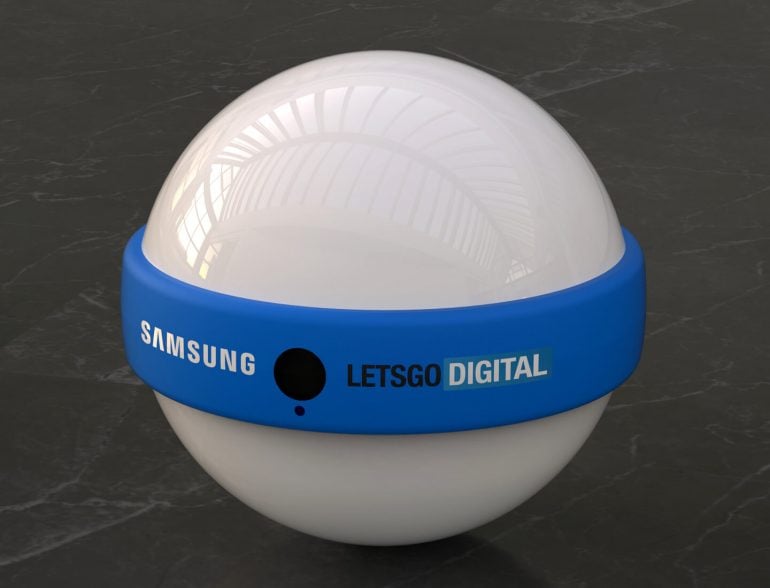 We may receive commissions for purchases made through links on our website. We appreciate your support.

In March 2019, Samsung filed a patent application with the USPTO (United States Patent and Trademark Office) for an electronic device and a method to make it work, published on September 19, 2019.

This is what appears to be a domestic robot equipped with a smart speaker (probably with Bixby), able to get closer to the user when he feels the activation command (this thanks to a camera and an infrared sensor, which allow him to explore the environment and calculate the distance to objects).

As for the design, the device designed by Samsung can be considered a sphere with a ring in the center in which a touch display with an integrated fingerprint scanner and other sensors, a sound module and a battery are installed.This smart home robot can also receive calls or play music.

Among the other features of this device there could be an HDMI port and a USB port, a 3.5 mm audio jack input, a microSD slot, Bluetooth and Wi-Fi.

We look forward to finding out if and when it will actually be launched on the market.You can find more information about the patent byfollowing this link.