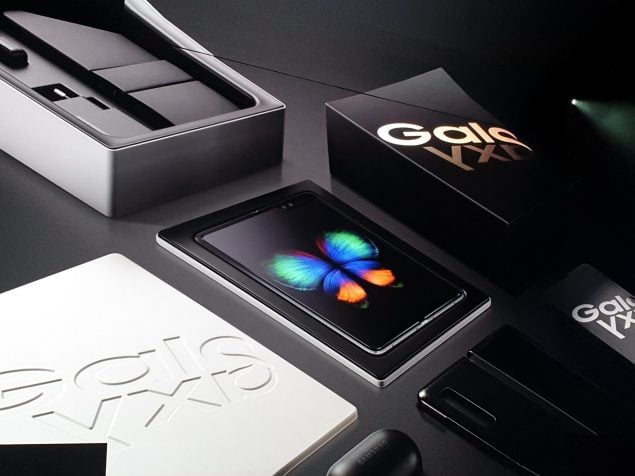 We may receive commissions for purchases made through links on our website. We appreciate your support.

Samsung completed the redesign of the Samsung Galaxy Fold, the collapsible smartphone that was supposed to arrive on the market last April. In the meantime, a new low consumption and high performance NPU has arrived from the South Korean laboratories.

According to an anonymous source cited by Bloomberg the Samsung engineering team completed the new Galaxy Fold design, extending the protective film.

Thanks to the new solution, the hinge is now flush with the display and helps to spread it at its best during opening, eliminating the space in which foreign bodies could enter and eliminating the central fold. But dont expect an imminent launch, given that on August 7, the date on which Samsung Galaxy Note 10 will be presented, the new launch date for Samsung Galaxy Fold will not be announced. It is however certain that the folding smartphone will be on the shelves before the winter season.

Meanwhile, from the division dedicated to the creation of semiconductors of Samsung, a new NPU has arrived that manages to combine low power consumption with a high calculation speed, up to 8 times higher than the 32 bit solutions used by the servers used for deep learning.

Thanks to the technology called Quantization Interval Learning, information is processed in 4-bit packets, ensuring greater precision in the learning process, using a significantly lower number of transistors and consequently of energy.

In this way the NPU can be mounted, for example, near a fingerprint reader to perform the necessary calculations on the spot, without having to resort to processing on the cloud, which require higher costs and time, in addition of course to a constant connection. Among the advantages, greater privacy should not be overlooked, since the data is processed inside the device.