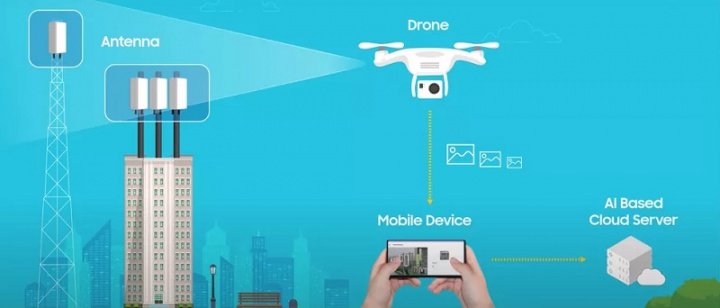 We may receive commissions for purchases made through links on our website. We appreciate your support.

Samsung has announced that it will use drones as a way to guarantee the quality and functioning of 5G networks. The objective is that these flying equipment capture images of the antennas for analysis by the engineers.

This is a solution for the prevention of possible operating problems, and then a faster and more effective intervention and repair is possible.
Samsung will use drones to ensure the proper functioning of 5G antennas
Samsungannouncedlast week that it will use drones to ensure the quality and smooth operation of the 5G network antennas.The flying equipment of the South Korean company will capture images of the antennas and send them to the engineers so that they can analyze them and determine whether any intervention and maintenance is necessary.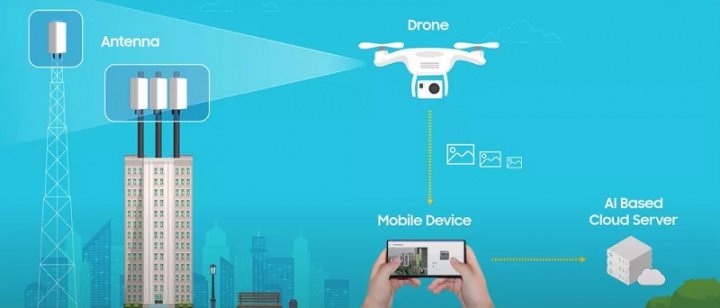 This technology is still in the testing phase, however, Samsung intends to implement it globally later this year.
Initially, the test was carried out in the companys yard, using only two pieces of equipment: the drone and the smartphone. The latter will control and direct the drone and receive the results. The process takes place through an application installed on the smartphone.
When capturing the images of the antennas, they are sent to a server in the cloud, and then analyzed by an Artificial Intelligence tool that checks the rotation and inclination of the antennas.
Then the data can be evaluated by specialists in order to check, for example, if the installation was well done or if the network needs maintenance.
It took a total of 15 minutes to complete the entire process, from capturing the images to returning the information.
Samsung now wants to define some extra features, which are able to adjust the position of the antennas through a mobile device or the computer.
Watch the project on video:
The Asian company says that this technology allows a safer workplace for employees since they need to climb up to the antenna to perform the analysis of the state of the antenna and eventual intervention.
In addition to 5G networks, this project also aims to control and monitor fourth-generation antennas.