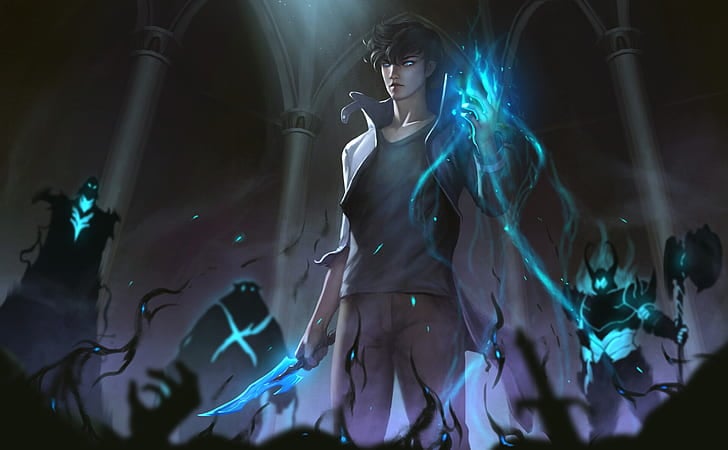 We may receive commissions for purchases made through links on our website. We appreciate your support.

The petition for the conversion of manhwa into anime of Solo Leveling is going strong! With more than 80K supporters who signed the petition on Change.org, which was initially started by a fan Alex Seven.

With the previous target of 75,000 supporters achieved, the next target is now set for 150,000 supporters.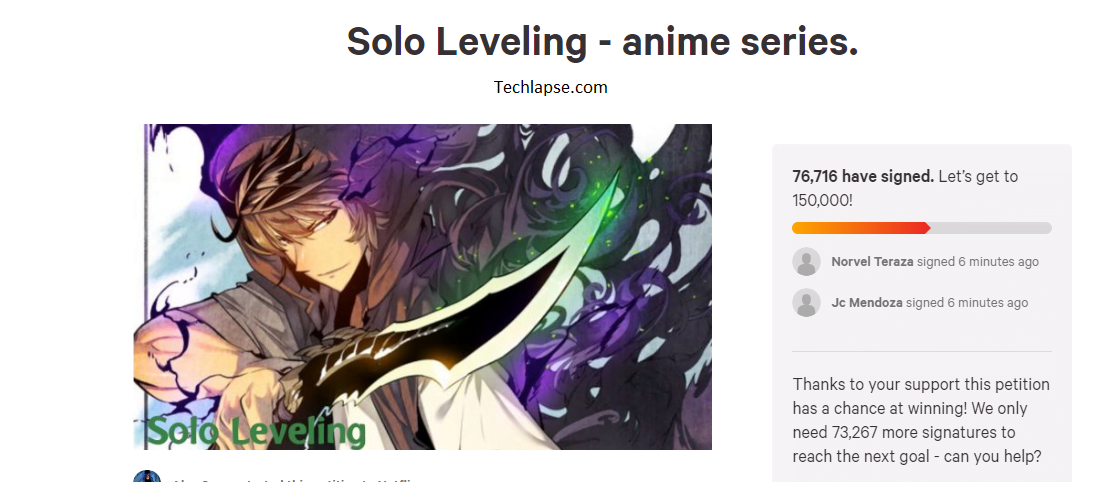 Fans/Readers of Solo Leveling are desperate for an anime adaptation. While the majority of them are requesting Ufotable to adapt this manhwa, which seems impossible at the moment. Although, if Ufotable actually approaches Solo Leveling manhwa, it could easily climb the ranks of top 10 anime around the world.




Recently, the anime of Tower of God was announced which is set to debut in Spring 2020. The anime adaption of Tower of God has rekindled the hopes of Solo Leveling fans.
If you want to sign the petition then click on the button below.