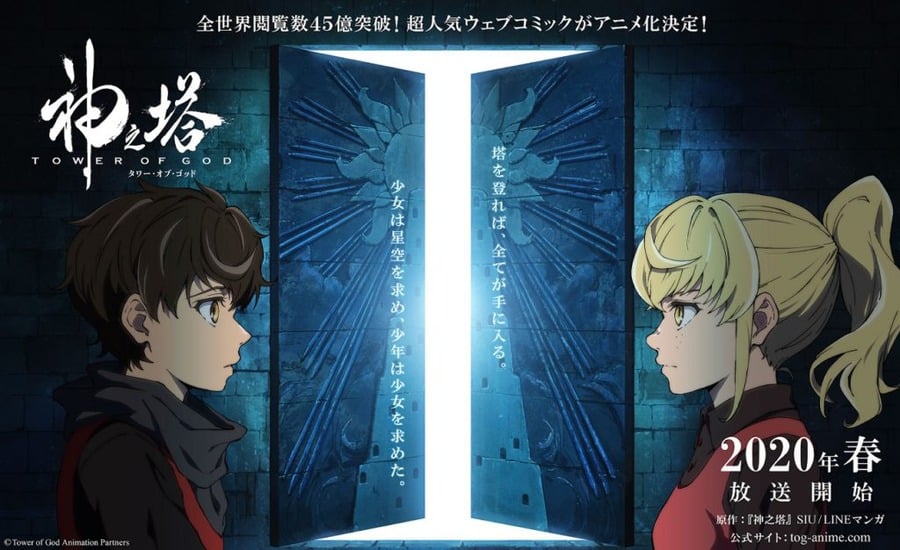 We may receive commissions for purchases made through links on our website. We appreciate your support.

Compared to manga, originating in Japan, manhwa enjoy much less popularity.Comics originating in South Korea are often mistreated, but nevertheless some of them emerge particularly and conquer a large portion of the public. Among them is Tower of God, one of the most famous manhwa along with The Breaker.

Tower of God saw an announcement a few months agoregarding the production of an animated series.It is almost unique in the panorama of Korean comics and the news stirred fans who were so excited to seeBam and Rachelanimated, but who did not know what to expect from this production.
Also Read:

Could solo leveling anime become reality? Petition exceeds 70,000 signatures
From the silence of August onwards, no other news had emerged until yesterday. The Korean title written and designed by SIU will debut in spring 2020, then in about two months. For the occasion, Crunchyroll and Webtoon have announced a partnership for the co-production of manhwa. The American streaming platform will take care of transmitting the episodes in simulcast.
More details on the staff and cast will arrive in the coming weeks viaCrunchyrolland the official website tog-anime.com, while at the bottom you can observe the key visual with Bam and Rachel in profile. Tower of God will be the first manhwa to become an anime, what do you expect from the title that could open a new era for Korean comics?

TV -Tower of God-

https://t.co/AuoyZapzdC##tog pic.twitter.com/K0sKf8sXRb

-Tower of God-2020TV (@anime_ToG) February 7, 2020