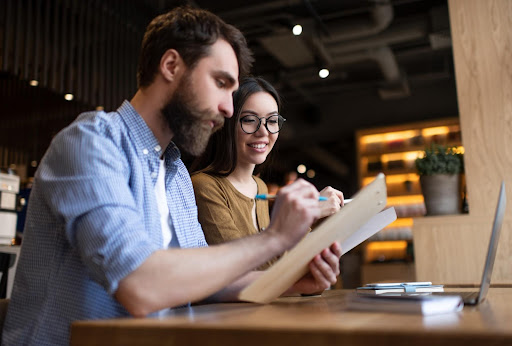 We may receive commissions for purchases made through links on our website. We appreciate your support.

Whether youre running a small business or in charge of a larger firm, the human element is one of your most vital and functional assets. But, being a human element, your employees are people too. Therefore, they need to be treated with respect, dignity, and the idea of work-life balance in mind. Employees shouldnt feel like theyre under constant stress working all the time. They should feel engaged with their work, willing to go above and beyond, and receive the type of appreciation doing those things should garner. Unfortunately, that simply isnt the case in many organizations. Part of the reason the Great Recession is still well underway is due to employers treating employees improperly. A lack of transparency, poor alignment with company values, inconsistent feedback and leadership, and other issues can all factor in creating a poor engagement experience. Fortunately, technology can come to the rescue here. Using certain technology tools, its easier to foster a better sense of collaboration, communication, and engagement across your entire team. In this article, we recommend five different types of technology that you can use to make your office better. Check it out below.
Collaboration Tools
Working in a team environment requires plenty of communication and collaboration. Collaboration tools are the bread and butter of any organization that relies on teams to accomplish company goals. Collaboration software brings people together, helps them stay in touch, and ultimately gets more done each day. As a bonus, theyre quite useful for improving the quality of communication on your team. With the right tools, everyone can stay on the same page and get a project done by the deadline. Popular collaboration tools like Google Drive and Microsoft teams are currently driving a revolution in online collaboration, especially in work-from-home scenarios. Google Drive is a cloud-based storage and file sharing service available on the web, desktop, and mobile apps. Drive is great for collaboration because it allows users to upload files of any type and size, has automatic backup, and files can be shared publicly or with specific users. Its predominantly cloud-based, making it a fast and seamless way to collaborate. Quip (a cloud-based word processor) is another great online collaboration tool that lets you work with documents much in the same manner as Microsoft Word and Google Docs. Finding the right collaboration tools is essential to ensuring your team can function well as an overall unit and meet its goals.
Communication Tech
Communication is one of the most essential aspects of working in a team environment. Without communication, the ability to create a shared reality and environment, share resources, and get things done goes right out the window. So, what kind of communication technology can help most businesses? Smartphones, computers, and dedicated communication platforms like Slack (and other apps) are good places to start. Smartphones, in particular, are great for texting, emailing, and even doing video conference calls. But remember that an employees smartphone is their device and unless the company is providing a work-specific phone, they should not be reached at inappropriate times. Desktop and laptop computers at the office are ideal for handling email, spreadsheets, word documents, and video chats. Video conferencing software like Zoom or Microsoft Teams works wonders for group meetings, with built-in functionality for a variety of business needs like video demonstrations or collaboration. Communication technology is perfectly suited for enhancing all three dimensions of employee engagement: productivity, engagement, and collaboration. Technology that streamlines projects and makes everyones life easier is going to be more popular than software thats difficult to use. Better communication leads to better collaboration, and ultimately to the successful completion of projects, initiatives, and other endeavors.
Employee Recognition Platforms
Employee recognition is a great way to encourage employees to work hard and accomplish their goals. Recognition can be in the form of a certificate, a gift, or even a friendly public announcement. Taking the time to praise an employee for a job well done, an amazing idea, or for hitting project/performance milestones should be a common practice in most organizations. Dont forget to recognize employee anniversaries and milestones as a regular part of your overall employee recognition strategy. Offering an employee anniversary recognition initiative can be beneficial to employee morale. Everyone remembers their first day (or milestone anniversary) and it should be celebrated. An anniversary recognition and celebration can mean a lot to any employee, especially if it comes with a dinner, a reward, a plaque, or some other type of incentive. People like to be recognized for their work and accomplishments so its important to recognize workers frequently to help them feel much more valued at work!
Employee Self-service
Employee self-service is a tool that allows employees to manage their work. Companies like Workdaywhich runs its enterprise management system that doubles as a recruiting and learning platformoffer robust employee self-service tools. Employees can get into the portal and do pretty much anything they need related to their work. This might be requesting time off, setting up an availability, learning new skills, onboarding/offboarding paperwork, and applying for other jobs within the organization. Using similar platforms for employee self-service is a wonderful way to empower and enable employees. Self-sufficient and autonomous employees are more likely to work more efficiently, independently, and remotely (which is increasingly important as the world of work shifts to a more remote atmosphere). Better yet, self-service platforms let employees manage their own time without having to rely on team members or supervisors for help. This reduces the number of interruptions they experience each day as well as any potential feelings of micromanagement. Whether you decide to use an existing technology platform for this task or create one exclusive to your organization, its always a good idea to have an employee self-service option available to your workforce.
Learning And Training Systems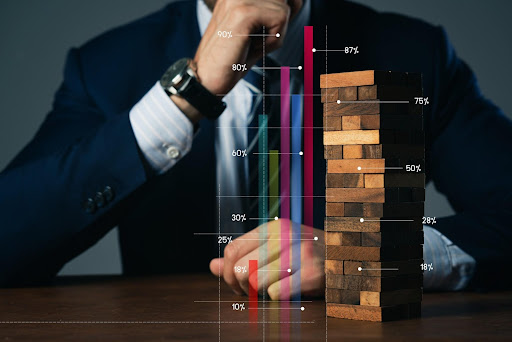 Learning and training systems are a good way to allow employees to grow at your company. People want to perform at higher levels and feel like theres a place they can go within the organization. Employee growth and development are extremely beneficial for your organization, too, whether its through formalized, specific training programs or informal learning opportunities. Using tech platforms to help employees to gain new skills on their own time is the best way to leverage your technology tools for more engagement, better morale, and happier employees across every department.