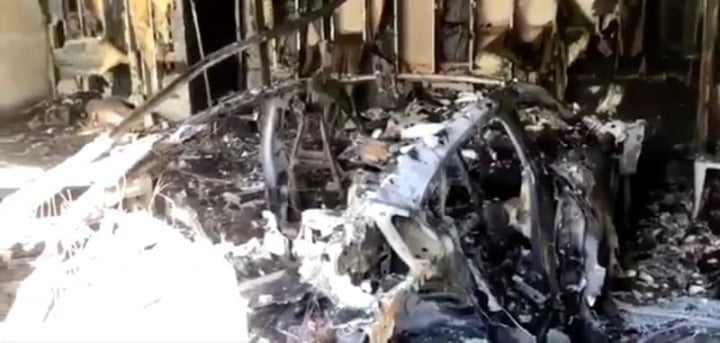 We may receive commissions for purchases made through links on our website. We appreciate your support.

This appears to be the first case of a Porsche Taycan fire.Although electric cars carry this concern, the issue tends to disappear with the security technologies used today.If in the past we saw several trams, including Tesla cars, which spontaneously ignited, much has been learned and improved. However, this $150,000 car has now appeared and is bringing the issue back to the agenda.

It all happened, according to a tweet, in Florida. The vehicle was parked in the garage and simply exploded and was completely destroyed.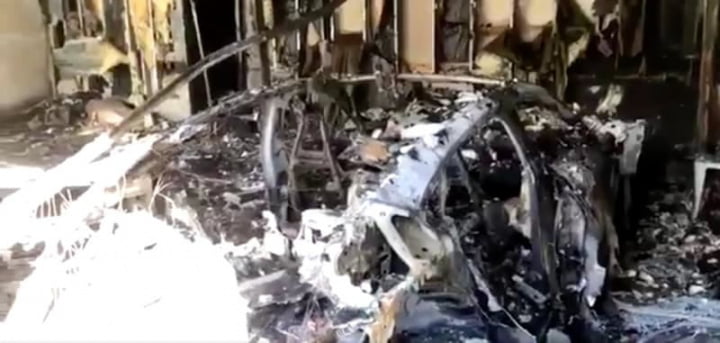 Fire in a Porsche Taycan leaves it completely destroyed
The German brand has been on the market for a few months with its Taycan. It was at the end of last year that electric bodies began to be delivered. In December the first 130 Porsche Taycan were delivered in the USA. Although there are few units, one has already burned.
According to what is being made known, a Porsche Taycan exploded and burned down in a garage in southern Florida, on the 16th of February. The brand is already aware of the accident. Incidentally, the only image of the destroyed electric car is the one that appeared in the tweet, which was removed.
Sites on Twitter that have videos of the aftermath are not being shared details to protect the owners identity, but they claim that the vehicle exploded inside the garage.
According to what Porsche said to the Electrek channel, the brand is aware of the incident and that no one was injured.
Although not a unique case in electric cars, Porsche says it is too early to speculate on the cause, but they are investigating the situation.A Porsche spokesman also said that this is the first reported case of a fire involving a Taycan.