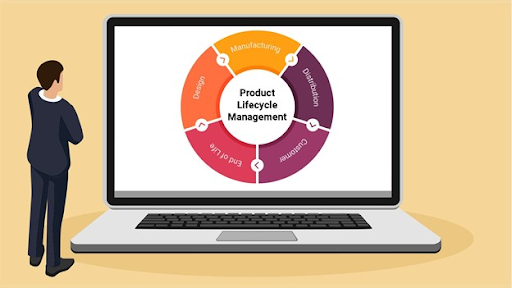 We may receive commissions for purchases made through links on our website. We appreciate your support.

Across different industries globally, there is a growing interest in Product Lifecycle Management (PLM) software and its benefits. As a business owner or a leader in your organization and you look up to improve the scale of your business and improve the product offering, Product Lifecycle Management Software is the best tool to achieve any of these vital goals in business.

In this article, you will learn the concept of Product Lifecycle Management Software, why it is important, and the best software companies.
What is Product Lifecycle Management Software
?
Product Lifecycle Management Software is a software that manages all information and data used in the engineering, manufacturing, sales, and service of a product across its entire lifecycle and supply chain. This data includes data from items, requirements, documents, and products.
Nowadays, supply chains have become global, and every business owner is changing their operating models. For example, companies use custom software services such as product-as-a-service (PaaS) to sell new products or services. As a result, many development companies are discovering they need Product Lifecycle Management Software to make their work easier.
The fantastic thing is that the Product Lifecycle Management Software is becoming more popular because of its transformation to small and big businesses. As a business owner, if your business processes are in accordance with todays Product Lifecycle Management Software, you can unify your product value chain with integrated business planning and supply chain execution.
Advantages of Product Lifecycle Management Software for your Company
Product Lifecycle Management Software is just a custom software developed by a custom software developer for engineering and operations teams only. It is Software that manages the entire product lifecycle. It also covers how a product is developed across the globe.
In addition to PLM, it helps companies address product commercialization. As a business owner, you must continuously think of ways to improve efficiency, product quality, reduce infrastructure costs, and improve every area of your business in todays competitive marketplace. You need to embrace the benefit of PLM in this competitive world and be more responsive. Here are Product Lifecycle Management Software benefits for you as a business or company owner:
Reduce Risk
In a world where a rule is to be followed in every sector, companies adhere to these rules as they launch new products. Failure to follow these rules may harm customers and damage brand reputation.
Ensuring your company follows products is very important in every production phase in your company. However, once the product is sold to your customer, you need to monitor any complaints and track any issues. This is where Product Lifecycle Management Software comes in. It helps you to maintain a detailed, time-stamped product version to ensure everything is intact. It also helps to reduce the risk of delay and lost sales.
This Software also makes it easy for you to manage products even after leaving your company. For example, if a tech company discovers any issue with a specific phone model, they easily check if the display in the phone has been used. Then they can call for the replacement of affected devices.
PLM software also makes it easier to manage products after leaving the factory. For example, when a high-tech manufacturer discovers issues with the display in a specific phone model, they can easily check whether that display has been used in other devices. They can then issue recalls for only the affected devices, mitigating the replacement cost.
Increased Productivity
Most employees spend most of their time performing their assigned job, but Product Lifecycle Management Software solves this problem by helping companies to improve their employees efficiency.
Storing all product records, communication, design, and document in a single location on a Product Lifecycle Management Software can increase employee productivity. This is because it allows them to search, access, and reuse data easily.
Cost Management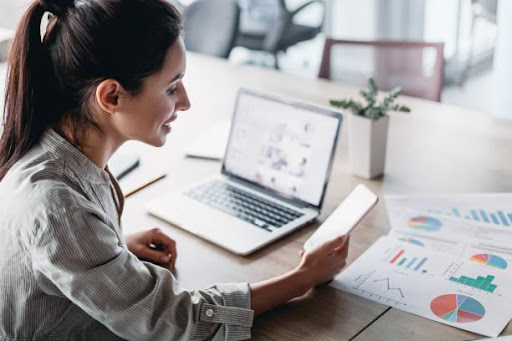 Due to the price and increase in resources used for products, companies need to have clear visibility of the amount each product costs during every stage of development. What Product Lifecycle Management does in this situation is that it helps to put together the cost model.
PLM helps companies see the view of the product life cycle to find product materials and parts that are durable and cost-effective. If you also understand how PLM software works, it will prevent you from under and over buying materials.
Product quality management
PLM software is custom software that allows you to establish an authorized quality origin. It also connects the risk and validation plan throughout your company. Also, PLM software is a tool that can help your company to comply with government and international regulations.
Time to market reduction
Time to market is a concept used to define the time between the production time of a product and the time at which another updated one is launched. As a company owner, you must ensure your company adjusts these needs and meets customers needs.
Product Lifecycle Management Software helps you manage this innovation throughout the product life cycle and eventually increases sales.
As there is software developed by custom Software development firms that can be used to ease decision-making in business, PLM also helps companies increase the speed of business and reduce time to react to new changes.
This Software also helps companies reduce their Total Cost of Ownership (TCO) and Total Cost of Implementation (TCI).
Better Quality Product
Product Lifecycle Management Software also helps companies to create a good product. Some big companies use Product data management (PDM) and Product lifecycle management (PLM) software. These companies are significant because of their record of success.
How Does Product Lifecycle Management Software Work?
There are different types of Product Lifecycle Management Software in the market with unique features and benefits. However, there are some elements essential for product lifecycle management software.
Product Lifecycle Management Software works by helping your company to establish a record keep system that can be accessed, shared, and reused.

It also works by Improving efficiency by optimizing systems and processes necessary to drive product development.

It boosts revenues through maximized efficiency and cutting unnecessary steps and processes.

It works by sharing Product details to suppliers, employees, and partners in a single location.
Conclusion
PLM software is an excellent tool for the success of every business and company. To understand how to do this, you need to contact Hanna Shnaider at Fortyseven to help you with the best PLM software that suits your companys present condition. She is an expert at what she does.