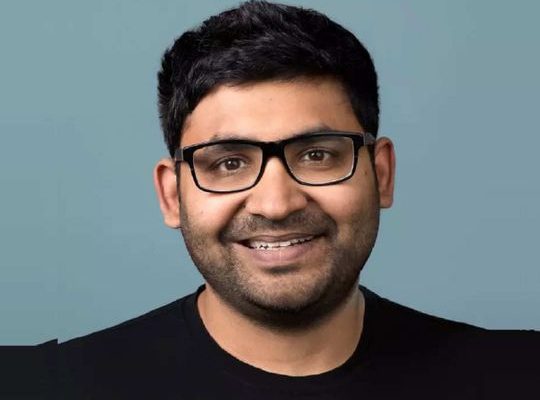 Jack Dorsey has stepped down as Twitter's CEO, handing the responsibility over to Parag Agrawal, a 37-year-old from India who hails from outside the circle of famous tech CEOs like Mark Zuckerberg and Elon Musk. Along with a strong technical background, is what some of Twitter's biggest supporters have been looking for in the company's next chapter.
Agrawal, who has been chief technology officer since 2017, has worked with Twitter for more than 10 years. He has been responsible for the strategy that includes AI and machine learning and has led projects to make tweets in users' timelines more relevant to them.
He was also tasked with finding a leader for Project Bluesky, a research project launched by Twitter to create open and decentralized standards for social media platforms, and took research training courses at Microsoft and Yahoo before joining Twitter. Parag holds an undergraduate degree in computer science and engineering from the Indian Institute of Technology in Mumbai.
CFRA Research analyst Angelo Zino, who remarked that Twitter contributor Elliot Management pressured Jack Dorsey to step down, described Agrawal as a "safe" choice that investors should view as positive.
Experts say this means we can expect more of the same under his leadership in terms of policy and direction of the company, including plans to continue Twitter's recent strategy to double its annual revenue by 2023 and focus on its long-term ambition to rebuild how social media companies operate.
Agrawal said in an email to employees: "We have recently updated our strategy to achieve ambitious goals, and I believe this strategy has to be bold and correct but the critical challenge we face is how we work against it and achieve results."
"I joined this company 10 years ago when there were fewer than 1,000 employees…" Agrawal, who now oversees a workforce of more than 5,500 employees, wrote in an email to his employees posted on Twitter on Monday. "I've walked in your shoes, I've seen the ups and downs, the challenges and obstacles, the wins and the mistakes."
According to the report, the company is currently facing a range of challenges, including slow growth in its user base as competitors like TikTok and Instagram attract younger demographics, as well as ongoing struggles with misinformation and hate speech.
"The misuse of private media can affect everyone, but can have a disproportionate effect on women, activists, dissidents, and members of minority communities."https://t.co/JJun0eihQB

— Disclose.tv (@disclosetv) November 30, 2021
Soon after Agrawal's takeover, Twitter updated its privacy policies, which now strictly disallows sharing images of individuals without their consent.