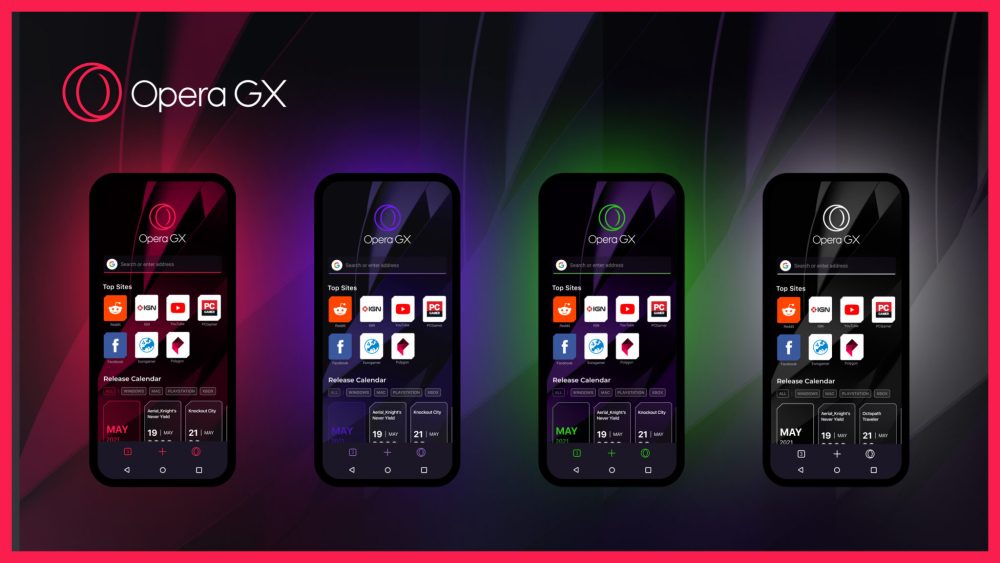 We may receive commissions for purchases made through links on our website. We appreciate your support.

Opera is opening the beta of its new Opera GX Mobile browser customized for gamers on smartphones. Its available for installation, with haptic feedback support, custom skins, game feeds / offers, and more.

Opera detailed the launch of the beta version of the GX Mobile gaming browser in an official blog post:
Opera Limited today announced the launch of Opera GX Mobile, the worlds first mobile browser designed specifically for gamers. Opera GX Mobile builds on the rapid 190% year-over-year growth of Opera GX, Operas desktop browser used by over nine million players. Together, they form the perfect ecosystem of game-inspired browsers
Opera GX offers many of the features from its standard iOS / Android browser such as the Fast Action Button (FAB) which offers haptic feedback, Flow which synchronizes desktop and mobile and adds player-centric features, such as custom skins, the new GX Corner for news and offers on games and more.
Opera believes that the GX browser for iPhone and Android will be able to satisfy gamers as it was built to suit their tastes and needs. Opera has not shared specifics on using GX with some of the more popular web-based gaming services such as xCloud and GeForce Now, but will presumably be optimized for the latter.
Opera GX is now available in beta for both iOS and Android with the public release coming in a few weeks.