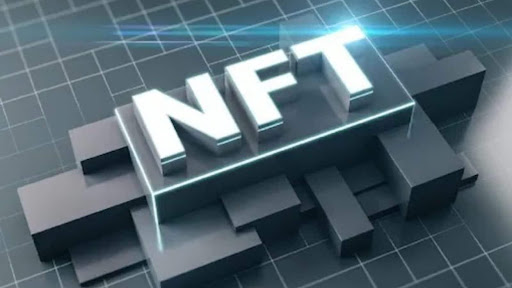 We may receive commissions for purchases made through links on our website. We appreciate your support.

Since the digital world is growing tremendously, entrepreneurs have to find ways to stay above the competition. Content creators are finding ways to sell their work at a higher price. Unlike in the past, gamers, artists, celebrities, musicians, and internet personalities had to rely on traditional methods. Nowadays, NFT, or Non-fungible token, is a lucrative opportunity that allows content creators to make money. Its important for an entrepreneur to know NFT trading platforms prior to creating their marketplace. This article covers essential things about Worldwide Asset Exchange.
What is Worldwide Asset Exchange?
Worldwide Asset Exchange, also known as WAX, is a decentralized trading platform for virtual goods such as virtual worlds and video games. The platform has the largest number of active users and widest audience across the globe. Additionally, it provides users with several worlds top apps like Atomic Assets, Alien Worlds, and many worlds top NFT markets.
WAX allows users to buy and sell goods with a global token. Unlike searching for a reliable centralized network or video game provider, users can own virtual goods and trade on the Worldwide Asset Exchange platform.
WAX uses Delegated Proof of State (DPOS) as a consensus algorithm. This allows scalability and speed. Therefore, the platform is used as proof-of-stake in order to secure blockchain. Furthermore, users can use the WAX tokens to buy virtual assets on the platform.
WAX advisory council
WAX has advisory council members that offer guidance and tips to the WAX team. These members are leaders from leading companies. They can identify roadblocks, requirements and offer solutions by including blockchain in their goods. WAX created the advisory council for significant reasons. This include:
They work with council members to incorporate WAX Blockchain technology into their enterprise.

Ensure the WAX roadmap reflects the input from members.
ZB works with WAX
ZB offers users immersive support to many DeFi and NFT projects. It currently listed WAX on its platform allowing its users to trade WAXP/QC and WAXP/USDT pairs. You can deposit, store or withdraw your tokens using this exchange. This listing shows that ZB believes and supports the WAX project. NFTs, DeFi, and decentralized apps are the future of blockchain technology.
WAX future applications or development plans
The future of Worldwide Asset Exchange will focus on developing its network and protocol. As a popular NFT trading marketplace, it will continue to develop NFT and the gaming community. This includes apps, developers, and using programs such as the WAX Creator contest and WAX Worker proposal system. WAX Creator contest gives rewards to users who use the WAX creator tool. This tool allows one to create Non-Fungible Tokens (NFTs) such as art, carts, collectibles, and stickers. On the other hand, the WAX Worker Proposal system gives rewards to developers who focus on improving WAX with WAX tokens.
WAX has launched the expansion of the Ethereum plan. The good news is that WAX offers a faster and cheaper trading marketplace compared to trading on Ethereum. The platform also plans to dig deeper into DeFi and GameFi. Lastly, it will use the $100 million WAX Fund given by WAX lab to fund more established platforms to join.
Conclusion
The video gaming and entertainment sector have adopted blockchain technology compared to other industries. Worldwide Asset Exchange helps content creators to create, purchase, sell and trade virtual goods across the world. This has attracted millions of people to trade both physical and digital items. WAX users access a worldwide community of traders, collectors, gamers, merchants, game developers, dApp creators, buyers, and sellers