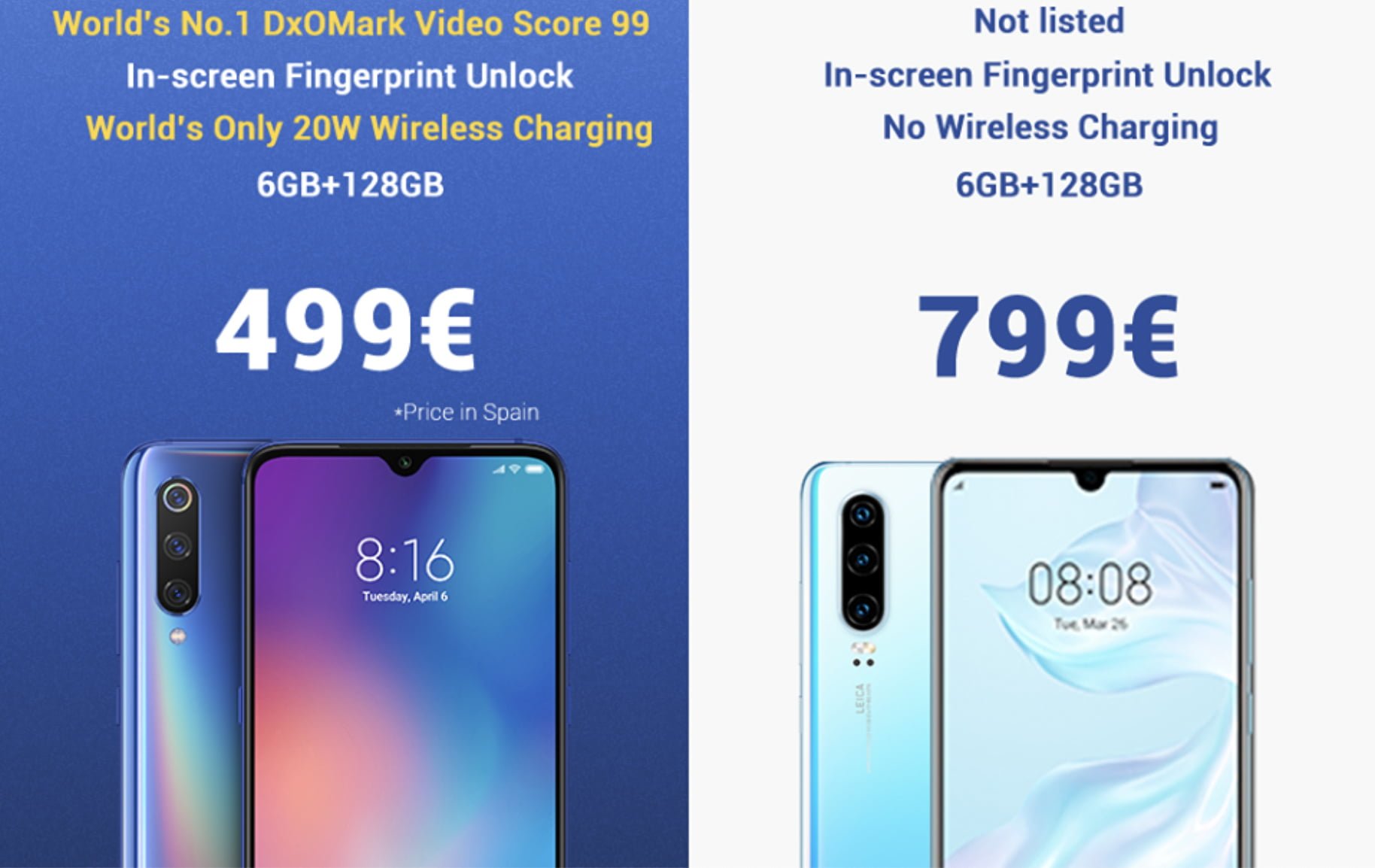 We may receive commissions for purchases made through links on our website. We appreciate your support.
Xiaomi makes fun of the Huawei P30 series: features not at the top and price too high
Xiaomi continues to tease Huawei for some of the choices regarding the new top of the range Huawei P30 and P30 Pro and, at the same time, extolling its current flagship model, the Xiaomi Mi 9.
If in recent days Xiaomi has mocked Huaweis decision to use on its new smartphone the Kirin 980 processor, already used for last years models, now the Chinese manufacturer targets their price.
On Facebook, in fact, Xiaomi has published an image that compares some of the main features of Xiaomi Mi 9 and of Huawei P30 and the relative prices (499 euros for the first and 799 euros for the second), all with a message that needs no comment: At Xiaomi we believe it is right to give you crazy products at fair prices. Do you think a flagship smartphone should cost a fortune?.
Indeed, the image published by Xiaomi makes us reflect a little on how much the starting price of the top-of-the-range models has grown (moreover, the manufacturer has chosen the basic version of the new Huawei series). However, it is undeniable that the orange manufacturer has carefully chosen the specifications to be compared, forgetting about the difference in the photographic and battery sector, for example.