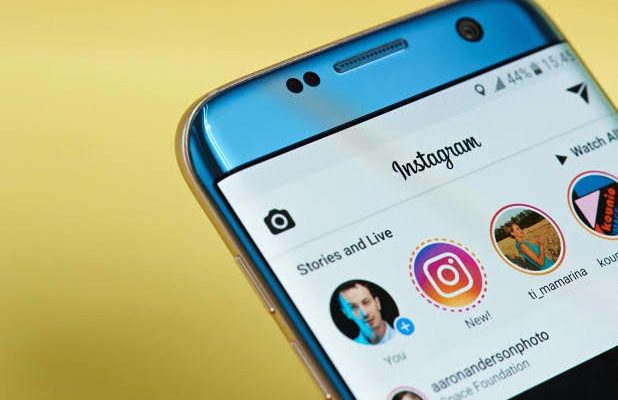 Instagram is one of the most used social networks in the world, but especially on smartphones. However, you may soon receive more features in the desktop version, with Direct access and the ability to reply to messages.
This new capability of Instagram closely resembles Facebook Messenger, Mark Zuckerberg's premier corporate communications service in conjunction with WhatsApp.
Instagram, in its Android and iOS app, contains all the features users need to make the most of the platform. However, in the computer the capacities are much more restricted. Through the social networking website, you can browse the publications feed, leave a like or comment on them.
New Instagram will closely resemble Facebook messenger
However, this could change very soon! According to a rumor from Jane Manchun Wong, famous for discovering new capabilities before they are launched by Facebook, it will be possible to access Insta Direct on the computer and all messages that the user exchanges on the social network.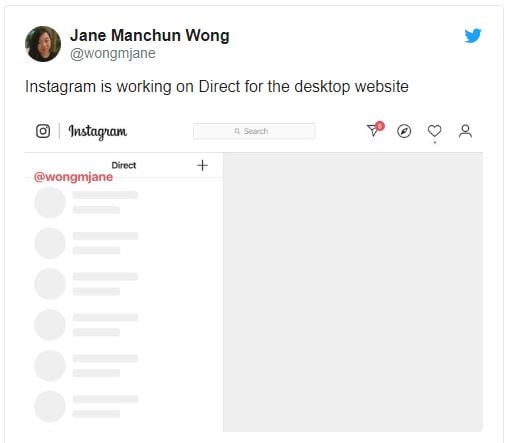 The interface goes back to Facebook's Messenger. The list on the left contains the entire conversation history. Central element is where the communication takes place and on the right side you can see a menu with some chat information and settings.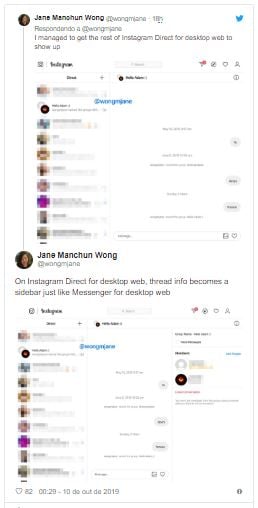 Facebook can thus create a cross-platform design identity across all of its platforms. From Messenger to Instagram, there are common elements that make users familiar with Mark Zuckerberg's social networking services.
The date of release of this feature is not yet known, as it is an early rumor by Jane Manchun Wong based on early access to the feature.
Read also: Instagram rolled out Dark Mode: iOS 13 users can update the app right away