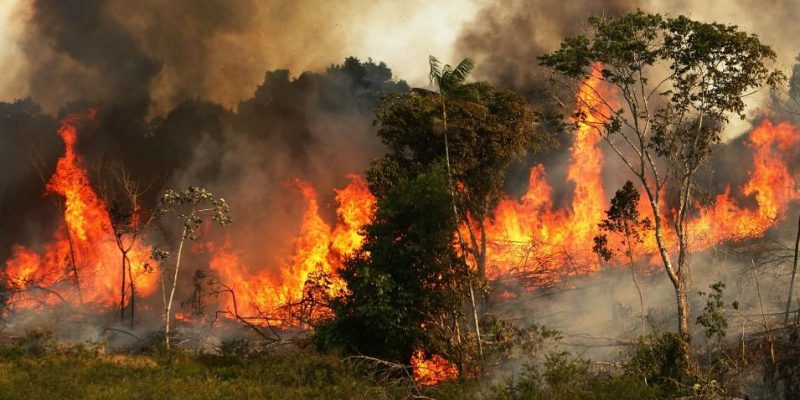 Brazilian space research agency revealed forest fires in the Amazon rainforest in the last 16 days is the latest record this year.
Even the hashtags #SaveAmazon and #PrayForTheAmazon are used by Twitter users to illustrate this phenomenon.
Based on satellite data from the National Institute for Space Research (INPE), there was an increase of up to 83 percent when compared to the same period.
Reported by AFP, nearly 73,000 forest fires were recorded throughout January to Augusts. This amount is far more than last year which amounted to 39,759.
Read also: Astronomers discovers new planet "Beta Pictoris C"
Meanwhile National Geographic reported, the impact of the event of forest fires in the Amazon Rainforest is a thick siege enveloping nearby cities.
Until now the size of the fire is unclear, but has spread to several Amazon states in northwest Brazil.
WWF UK also tweeted:
There was worldwide outcry when the Notre Dame cathedral was on fire. Why is there not the same level of outrage for the fires destroying the #AmazonRainforest? pic.twitter.com/VbSda5PYAK

— WWF UK (@wwf_uk) August 21, 2019

On Sunday, NASA noted the blaze was large enough to be visible from space.
"Something like this has never happened before. There have only been one or two such incidents in the Amazon," said Thomas Lovejoy, an ecologist.
"There is no doubt that this is a consequence of the recent increase in deforestation," Lovejoy stressed.
Deforestation is the process of removing forests by logging for timber. In other words, deforestation changes allotment of forest land to non-forest.
Expert's concerns about deforestation
Environmentalists are very worried about Amazon deforestation that began since Jair Bolsonaro was elected president in 2018.
The reason is, Jair Bolsonaro often campaigns to turn Amazon into something that smells of business.
Data released by INPE in early August showed that this summer more trees had been cut down in Brazilian forests. When compared to combined data over the past three years, the number of logging during the season yesterday was far more.