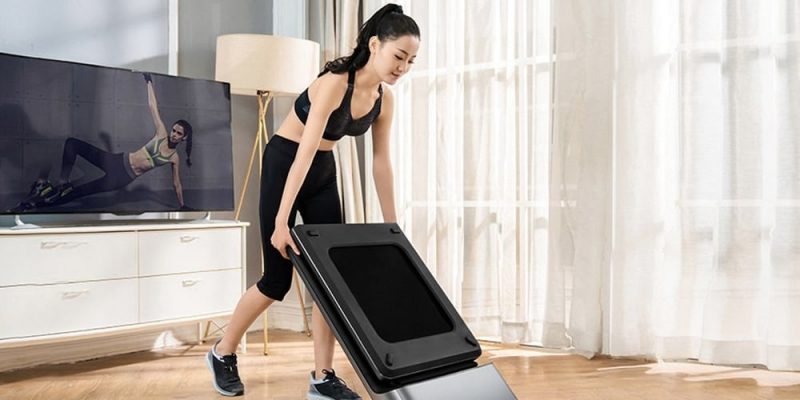 Summer is ending and the cold season is approaching which most of the time does not encourage people to go out for a healthy walk. As always Xiaomi has a solution for everything and has created Xiaomi WalkingPad A1, a treadmill dedicated to those who want to keep fit even in cold and rainy autumn and winter days.
One of the main problems of this kind of products is the bulk, which makes it difficult to place it in our homes. Xiaomi's solution is as always simple and ingenious. In fact, just a moment to fold the treadmill, which takes up just 82 × 54 centimeters, with a thickness of 13 centimeters, once closed.
Read also: Xiaomi Mi Classic Backpack 2 costs less than 13 euros
It will therefore be easy to hide it under the bed, next to a wardrobe or in any corner of the house, even under the sofa. At the top there is an LED display that displays information, which can also be transmitted to the Mi Home companion app to be installed on your smartphone or tablet.
Beginners will be able to use the remote control included in the sales package to adjust the speed, between 0.5 and 6 Km / h, while the more experienced will be able to activate the automatic mode that will adapt the speed using pressure sensors and sensitive areas. In the sales package, in addition to the already mentioned remote control, you will find the power supply and a key to be used to perform the correct calibration.
You can buy Xiaomi WalkingPad A1 on Amazon for $499.00
Alternatively, You can also buy from Gearbest for $499.99