We may receive commissions for purchases made through links on our website. We appreciate your support.

ESPN+ is a go-to platform for sports enthusiasts in the US, offering a vast collection of live games across various leagues. However, if you live outside the US, you may already know that ESPN Plus is not available in your region due to geo-restricting its viewership.

Many VPNs claim to bypass the geo-censorship of ESPN+, but in reality they do not. As a result, users stay stuck with the problem of restricted ESPN+ streaming even when using a VPN. So, using the right VPN is the first thing. However, there can be other problems which can be solved quite readily with quick fixes.

If you've encountered the problem of ESPN+ VPN not working, we've tested numerous VPNs. We found out those that are actually working with ESPN+.
So, before you look further into ways to troubleshoot your VPN not working with ESPN+, check if your VPN is in the list that ESPN+ blocks. We recommend ExpressVPN as the best VPN for ESPN+ as it unblocks the platform and provides great streaming speed and network security.
Why ESPN+ not working with VPN?
ESPN+ employs a stringent VPN detection system due to its licensing agreements. If your ESPN+ VPN not working, here's why:
Blacklisted VPN: Many VPNs can't bypass ESPN+'s advanced detection and are blacklisted by it. Opt for a VPN with proven efficacy for ESPN+ such as ExpressVPN.
Blacklisted IPs: Some VPN IP addresses are blocked by ESPN+.
Cookie Cache: Clear your browser's cache to prevent access issues.
Software Interference: Your firewall or antivirus might block VPN traffic.
IP or DNS Leaks: Ensure your VPN isn't leaking your IP or DNS requests.
DNS Issues: Check for any Domain Name System problems.
Outdated Apps: Update your VPN and ESPN+ apps regularly.
How does ESPN+ detect and blacklist my VPN?
ESPN+ operates on a region-specific model, meaning it grants access based on visitors' IP addresses. If your IP address signals that you're in the US, you're all set to enjoy a wide range of sports content. However, an IP address from outside the US will be promptly denied access.

ESPN+ is well-aware that many try to bypass these restrictions using VPNs, with some US locals using them to access content like NHL games that might be regionally blacked out. To counter this, ESPN+ employs a two-fold strategy:
Blacklisting VPN IP Addresses: ESPN+ maintains a list of known VPN IP addresses and actively denies them access.
VPN Firewall: The platform uses a sophisticated firewall that detects and blocks encrypted VPN traffic.
However, this doesn't mean accessing ESPN+ with a VPN is impossible. There are VPN services such as ExpressVPN that offer vast server networks in the US, making it harder for ESPN+ to detect and block them all. Also, features like VPN traffic obfuscation and dedicated IP addresses can further enhance your chances of going unnoticed.
ESPN+ not working with VPN? Here's quick fixes:
Here are some quick tips to follow if your ESPN+ not working with VPN:
1. Switch your VPN server
Sometimes, you might be connected to a VPN server that ESPN+ has blacklisted. Consider hopping onto a different server, preferably in another US state, and test a few until you find one that works.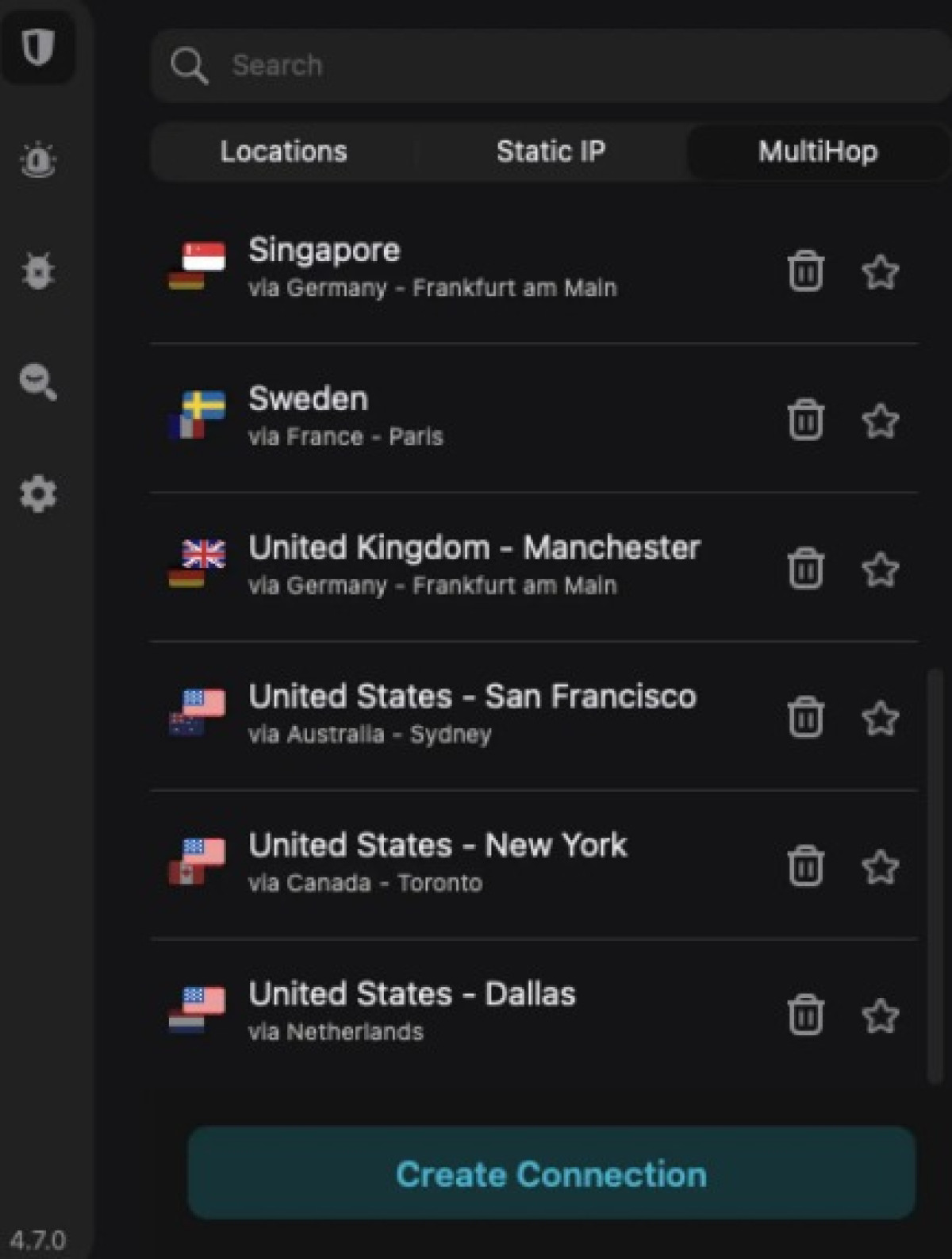 2. Address IP and DNS leaks
Leaked IP or DNS data can betray your real location, signalling ESPN+ that you're not genuinely from the US. Tools like ipleak.net or dnsleaktest.com can help diagnose these leaks. Ensure your VPN's security features are turned on to prevent such leaks.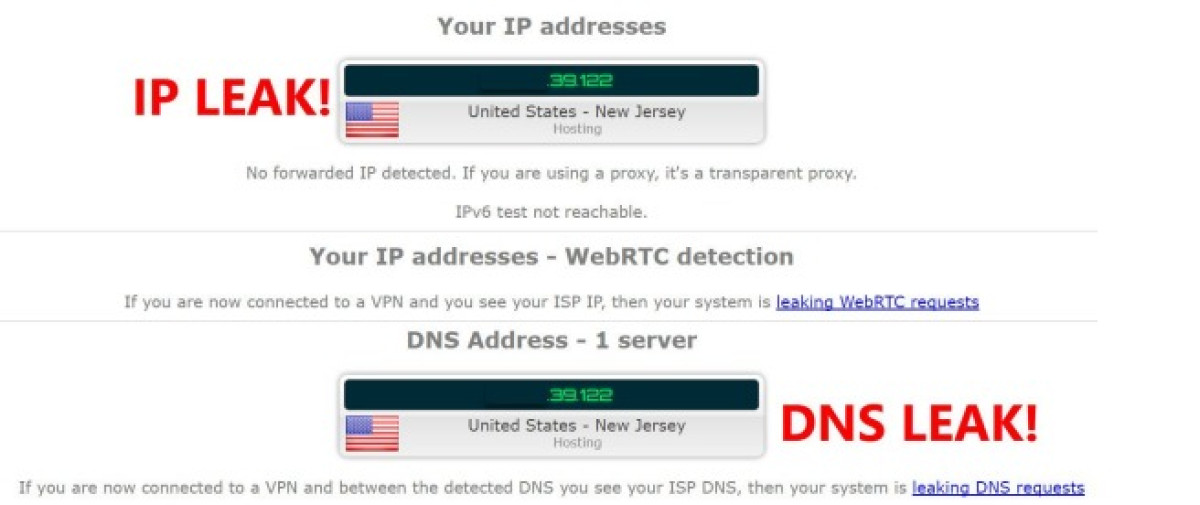 3. DNS cache reset
A cluttered DNS cache might disrupt your VPN connection. Flushing it can help:
Windows: Open Command Prompt and type ipconfig/flushdns.
MacOS: Use the Terminal and input sudo dscacheutil -flushcache; sudo killall -HUP mDNSResponder.
4. Update your software
Ensure that your VPN software, ESPN+ app, and device OS are up-to-date. Outdated software can lead to compatibility issues.
5. Seek customer support
Your VPN provider's customer support can offer tailored advice, suggest optimal servers, or clarify if there are ongoing technical issues with their service.
ESPN+ VPN not working - additional solutions
1. Clear cache and cookies
Cookies can sometimes reveal your true location to ESPN+. Ensure you clear them to avoid any disruptions:
Chrome: Navigate to Settings > Privacy and security > Clear browsing data.
Safari: Go to Settings > Privacy > Manage Website Data.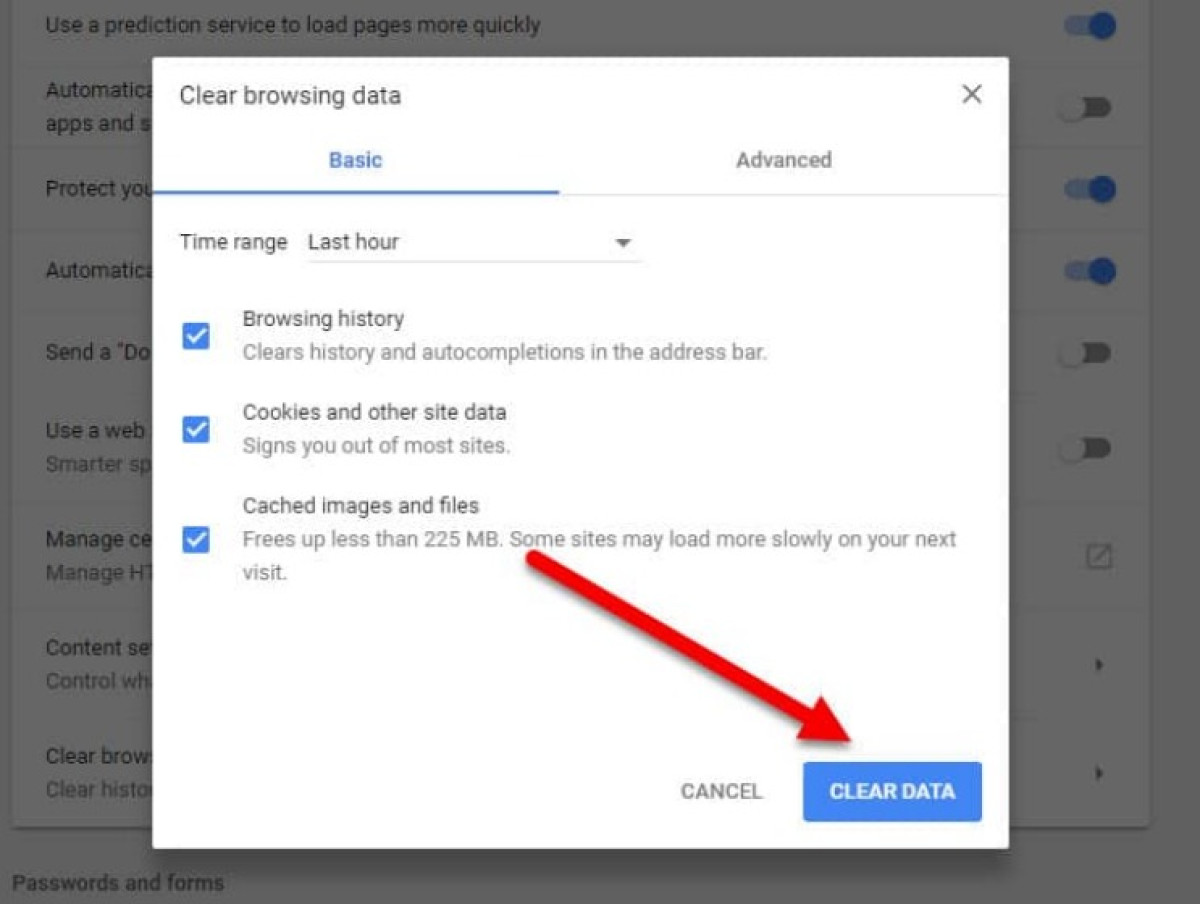 2. Verify VPN credentials
Incorrect login details can prevent a successful VPN connection. Double-check your username and password. If you've forgotten them, request a password reset.
3. Monitor VPN server status
Sometimes, the VPN server you're trying to connect to might be down. Reputable VPN providers usually provide real-time server statuses on their websites.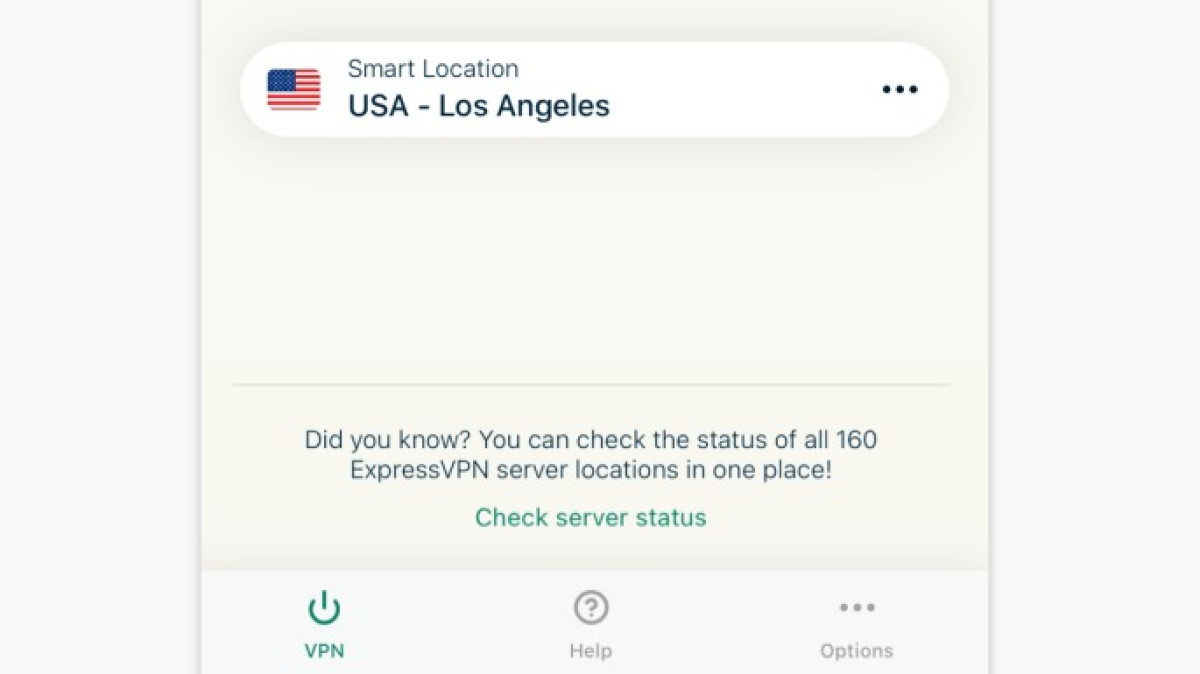 4. Check Firewall settings
Your computer's firewall might be blocking the VPN or ESPN+. Ensure your VPN is on the allowed list:
Windows: Access Windows Security > Allow an app through the firewall.
Mac: Visit System Settings > Network > Firewall.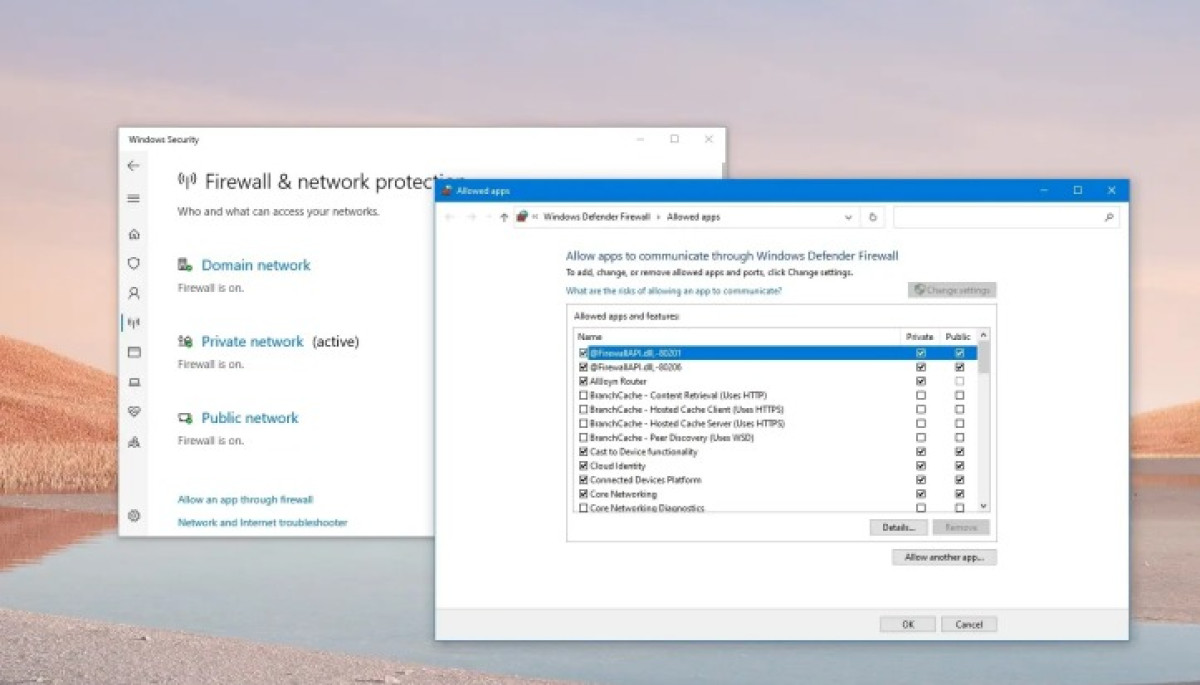 5. Consider upgrading
If all else fails, it might be time to switch to a premium VPN like ExpressVPN, known for its ESPN+ streaming capabilities. Premium VPNs are designed to handle streaming platform restrictions and offer high-speed connections for an uninterrupted experience.
The best VPNs for watching ESPN and ESPN+ in 2023
Here are our detailed reviews of the top VPNs for streaming ESPN+ from outside the US. We have tested and found these VPN providers to work effectively with ESPN+ in 2023.
1. ExpressVPN- Overall best VPN for ESPN+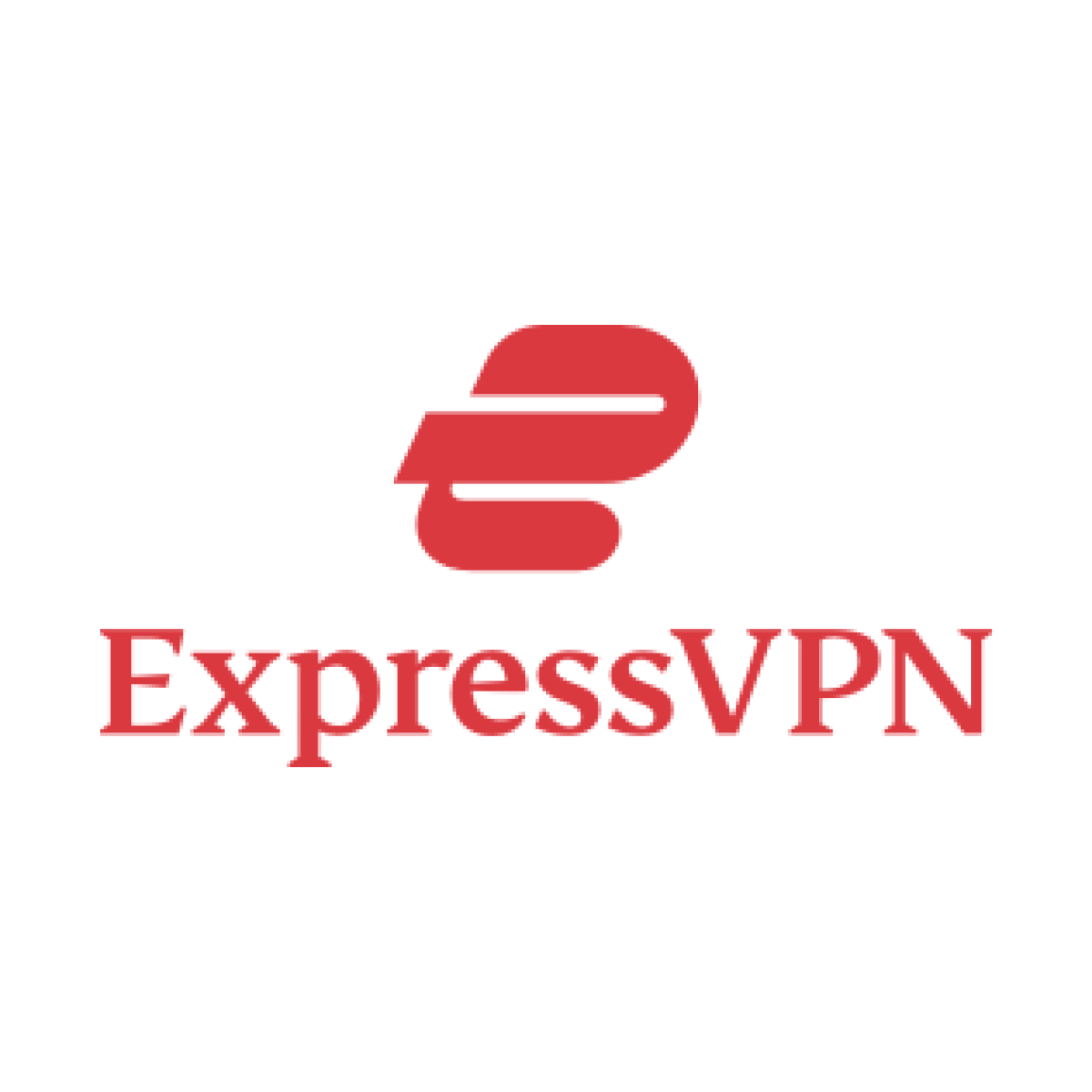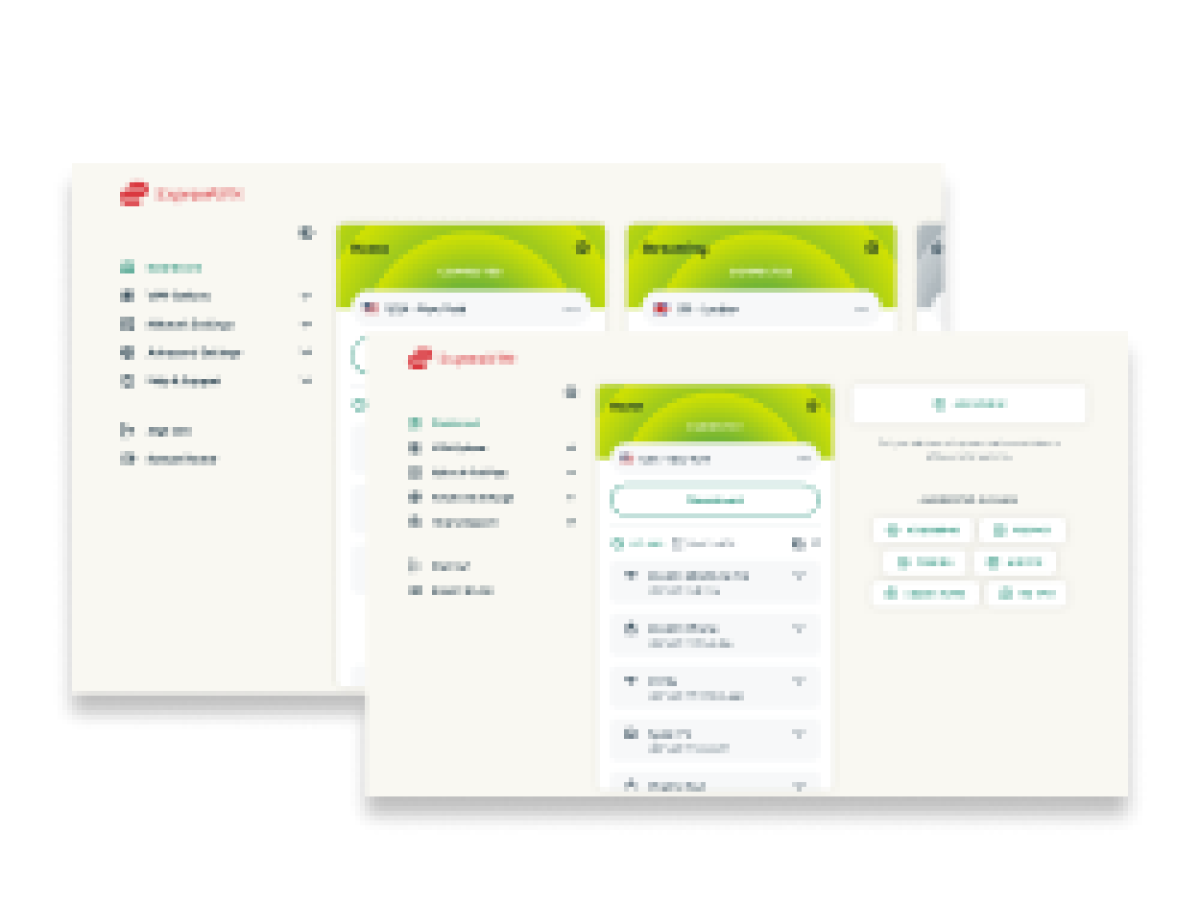 Pros & cons
Offering a smooth streaming experience.
Quick replacement of blacklisted servers.
Access ESPN+ from almost anywhere with servers in 94 countries.
Ensuring your streaming activities remain private.
Suitable for PCs, Macs, and various mobile devices.
Monthly subscription is a bit on the higher side.
Restricted to 8 devices at once.
ExpressVPN appears as the best VPN for ESPN+ streaming. With 3000+ servers in 105 countries, it offers extensive accessibility options for ESPN+ enthusiasts. ExpressVPN also offers a lightway protocol to ensure your ESPN+ streaming is constantly buffering free, even in UHD mode.
ExpressVPN employs two robust encryption cyphers, AES256 and ChaCha20/Poly1305, coupled with a dynamic kill switch, no logs policy and full leak protection. All these features collectively ensure you get an uninterrupted and safe ESPN+ access outside the US.
Starting from $6.67/month, ExpressVPN provides exceptional value. A single subscription covers up to 5 devices simultaneously. Those keen on a test drive can avail of a 7-day free trial on smartphones or lean on the 30-day money-back guarantee for aUS-based.
| | |
| --- | --- |
| Location | British Virgin Island |
| Servers | 3000+ servers in 105 countries |
| US based server | 29 |
| Price | from $6.67/month |
2. NordVPN- Advanced security features VPN for ESPN+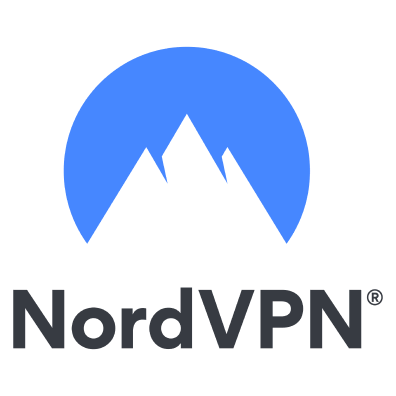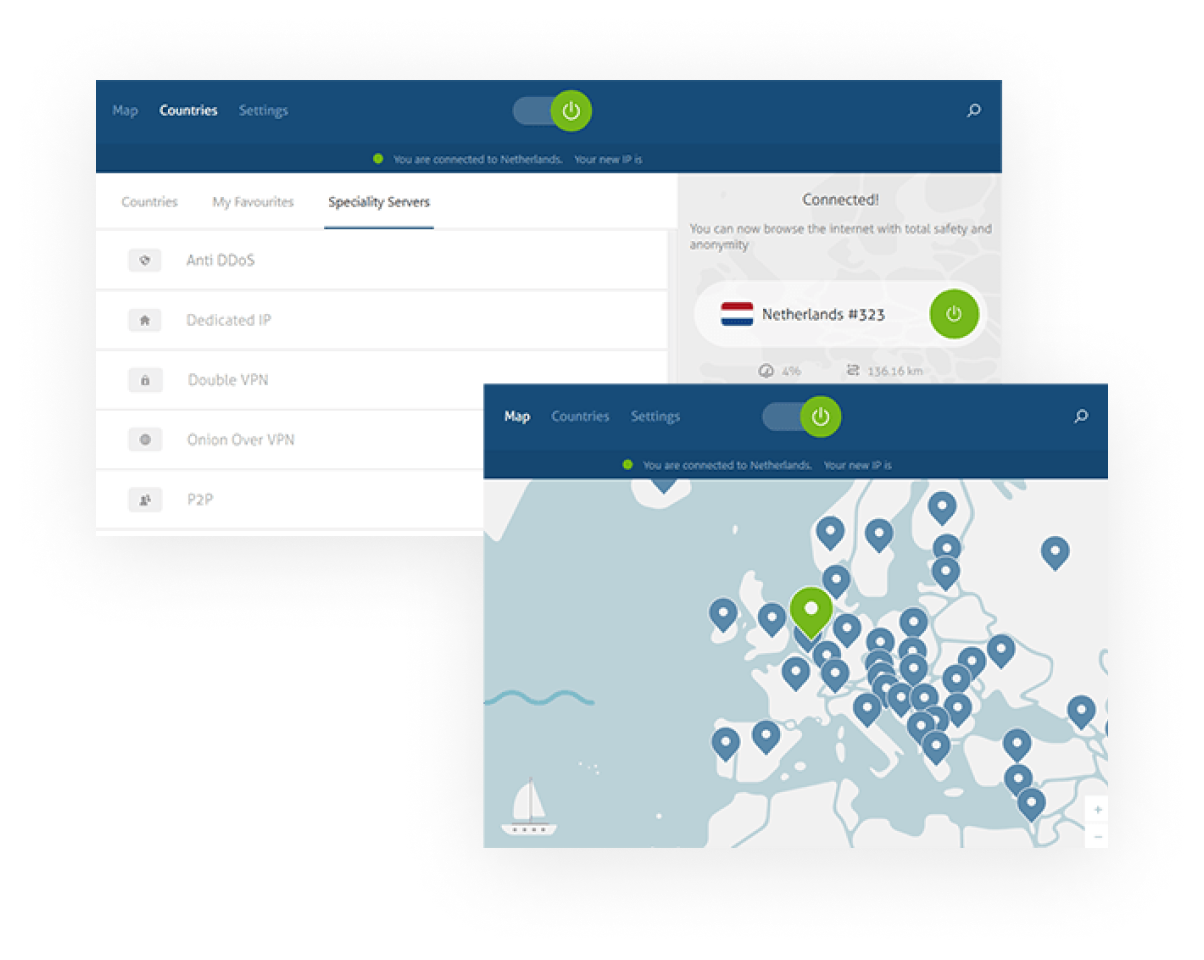 Pros & cons
Built-in ad and tracker blocker for a cleaner streaming experience.
Advanced obfuscation features to bypass stringent VPN blocks.
Strict, independently audited no-logs policy.
Attractive 30-day money-back guarantee across all plans.
No refunds for purchases made via iTunes or the Apple App Store.
Requires an email during the sign-up process.
NordVPN is renowned for its advanced security features, ensuring not just a safe but also an uninterrupted ESPN+ streaming experience. With its impressive network of 5810+ servers in 60 countries, NordVPN promises rapid connections for ESPN+ streaming.
NordVPN utilises AES-256 encryption and adheres to a strict no-logs policy. The built-in kill switch further ensures your IP remains concealed, even if the VPN connection drops unexpectedly. NordVPN also has an in-built ad blocker, ensuring a cleaner, ad-free streaming session.
You can use NordVPN across various devices, with the flexibility of maintaining up to 6 simultaneous connections. The pricing, starting from $2.99/month, offers great value. Also, there's a 30-day money-back guarantee, sweetened further with a 7-day free trial available exclusively for Android devices.
| | |
| --- | --- |
| Location | Panama |
| Servers | 5810+ servers in 60 countries |
| US based server | 16 |
| Price | from $2.99/month |
3. Surfshark: Outstanding value for money VPN for ESPN+ streaming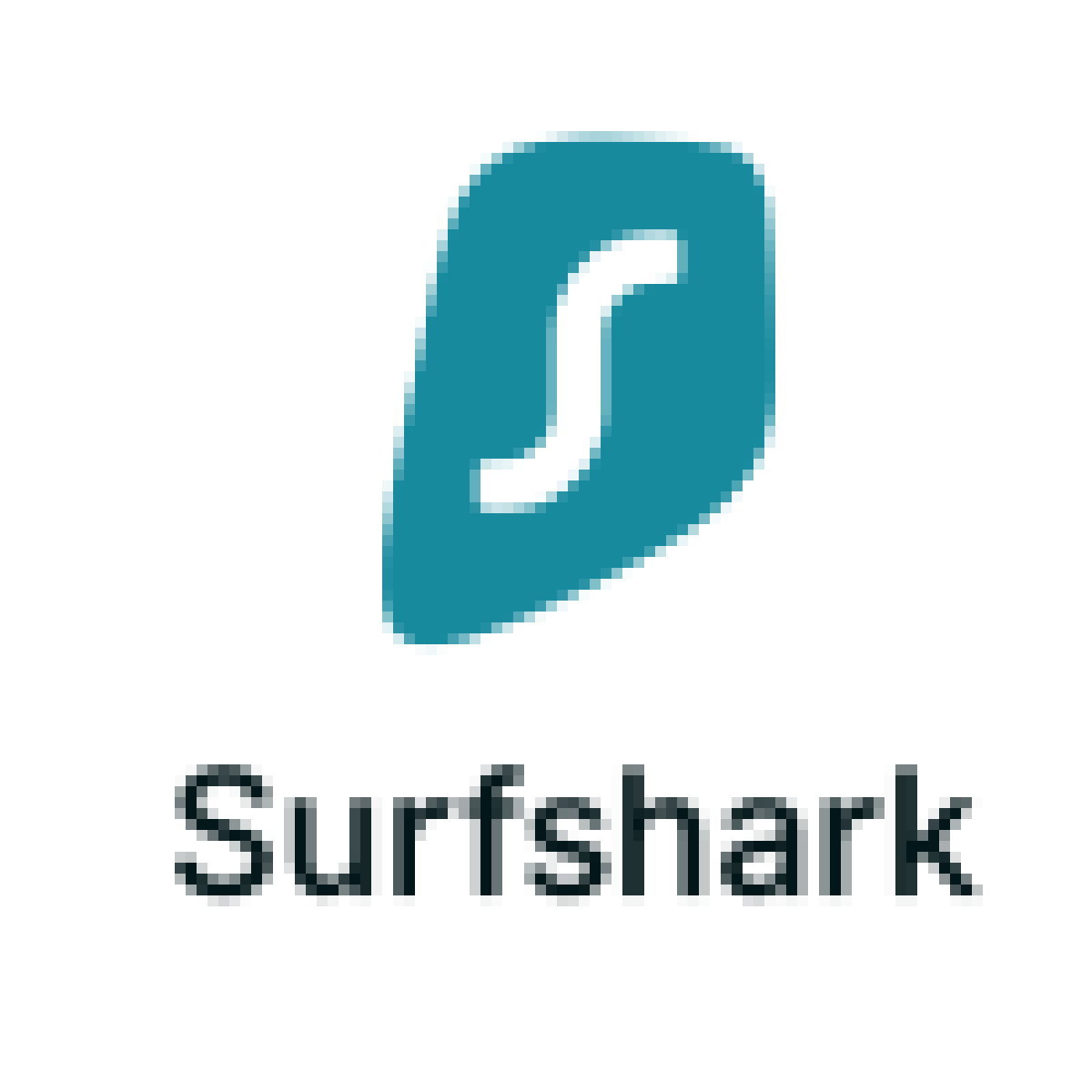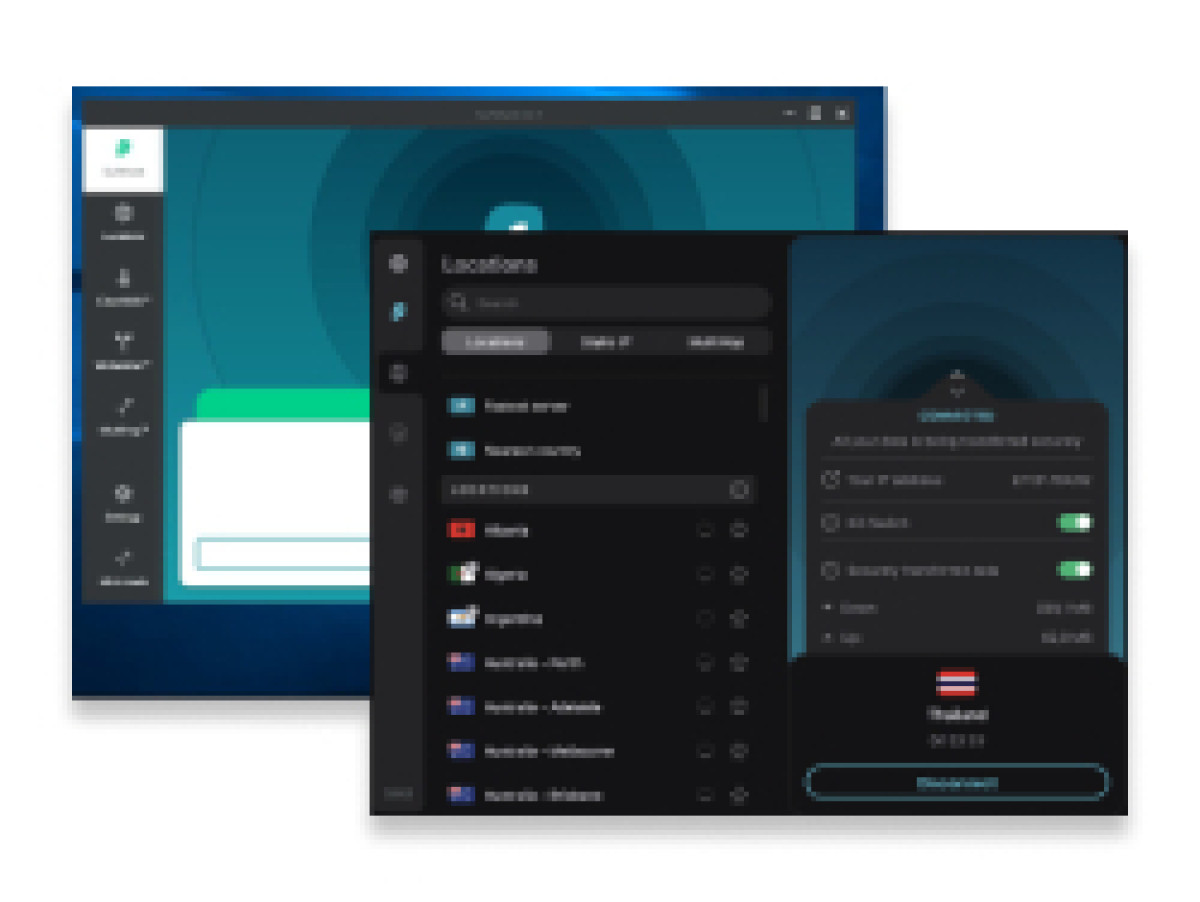 Pros & cons
Unlimited simultaneous connections.
Advanced Camouflage mode for discrete VPN usage.
Market-leading AES-256 encryption.
RAM-only servers for enhanced privacy.
Exceptional value with prices starting from $2.30/month.
Younger in the market compared to some other major players.
Streaming speed slower than other competitors.
For those seeking an optimal blend of affordability and performance for ESPN+ streaming, Surfshark emerges as a top choice. With 3200+ servers in 100 countries, Surfshark ensures you're always primed for peak ESPN+ access.
Surfshark employs the modern WireGuard tunnelling protocol. This ensures users enjoy rapid connections without compromising on security. Surfshark provides unparalleled value. The AES-256 encryption, RAM-only servers, and no logs privacy policy show its commitment to user privacy. The in-built ad blocker is a boon for those who prefer an uninterrupted, ad-free ESPN+ experience.
The affordability of Surfshark is especially pronounced when stacked against giants like ExpressVPN and NordVPN. Starting from $1.99/month, users also benefit from a 30-day money-back guarantee and a 7-day free trial for Android, iOS, and macOS platforms.
| | |
| --- | --- |
| Location | The Netherlands |
| Servers | 3200+ servers in 100 countries |
| US based server | 25 |
| Price | from $1.99/month |
4. ProtonVPN: ESPN+ VPN with Versatile Security Features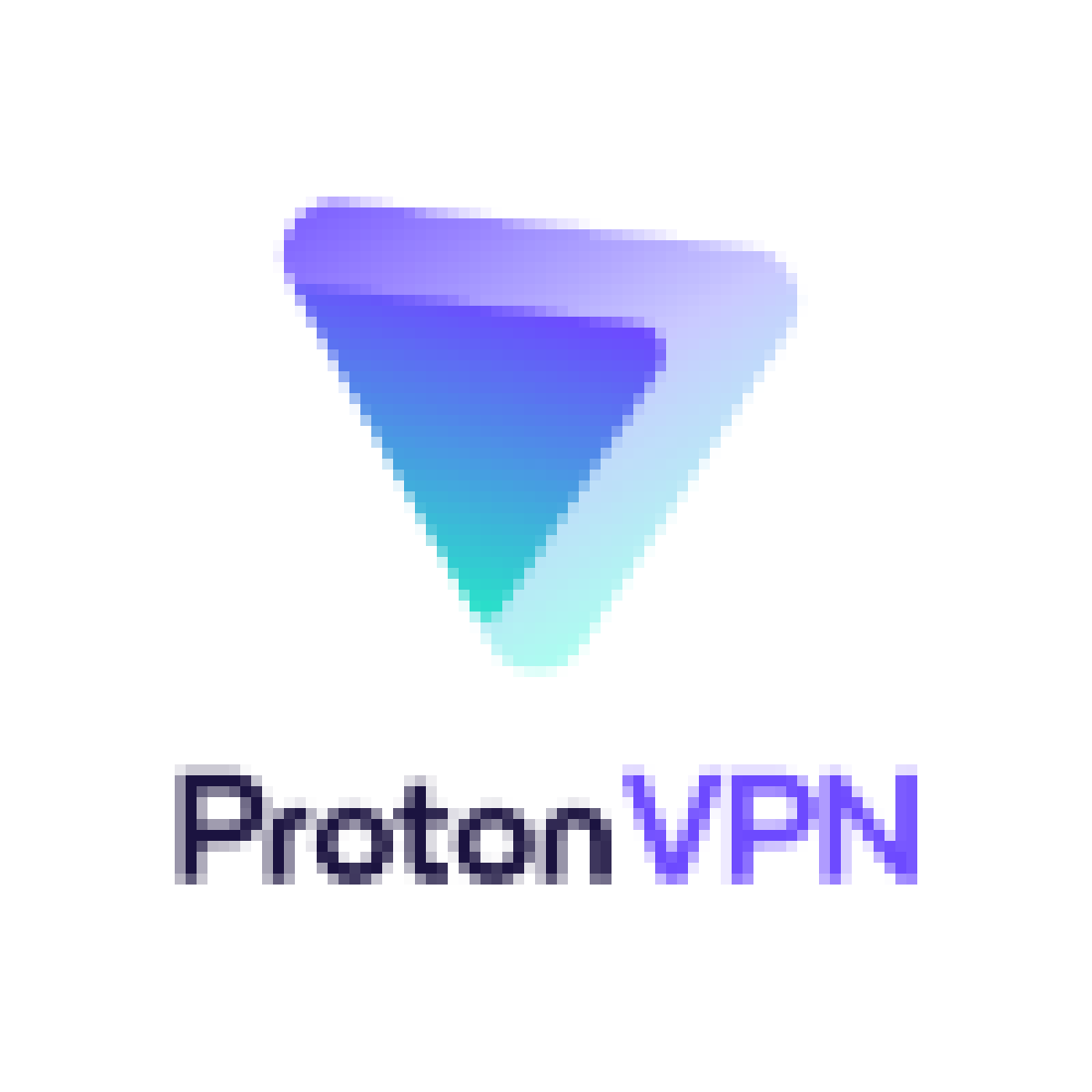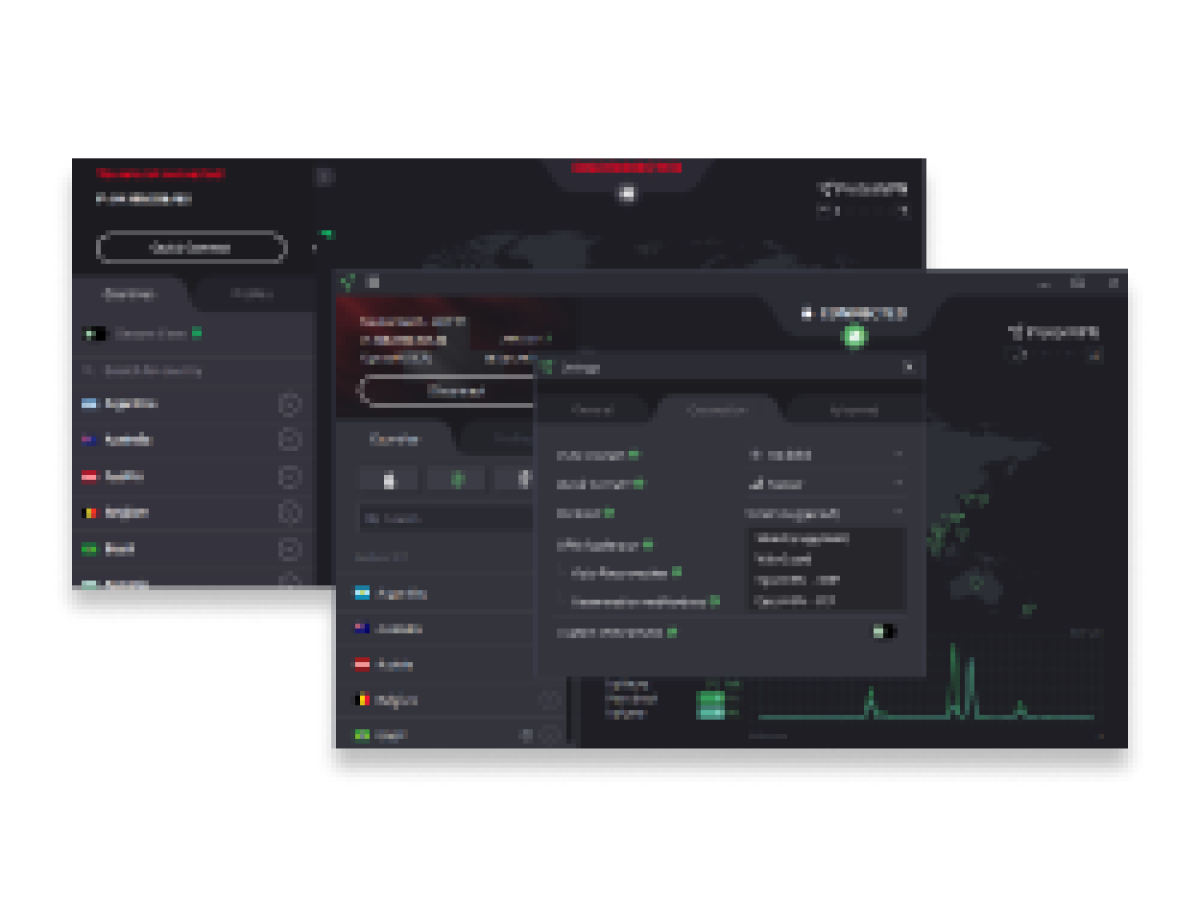 Pros & cons
Free US server
Versatile protocol options for tailored connection preferences.
NetShield feature to block intrusive ads and trackers.
Robust AES encryption.
No-logs policy with transparent auditing.
Fewer US servers than other competitors
A little buffering was experienced during the test sessions.
ProtonVPN stands out with its amazing ESPN+ unblocking capability with an array of versatile security features. The versatility of ProtonVPN is evident in its support for both WireGuard and OpenVPN protocols.
The comprehensive protection, including IPv6, DNS, and WebRTC leak safeguards, ensures complete discretion during your online activities. With ProtonVPN's NetShield, you can watch ESPN+ ad-free. The unyielding AES encryption combined with an independently-audited no-logs policy fortifies the trust users place in this VPN.
ProtonVPN's pricing structure starts from $3.99/month, with a free version having a US server. Users also get a 30-day money-back guarantee, ensuring a risk-free trial of its premium offerings.
| | |
| --- | --- |
| Location | Switzerland |
| Servers | 3044 servers in 69 countries |
| US based server | 5 |
| Price | from $3.99/month |
5. CyberGhost: Beginner-friendly VPN for ESPN+ streaming outside the US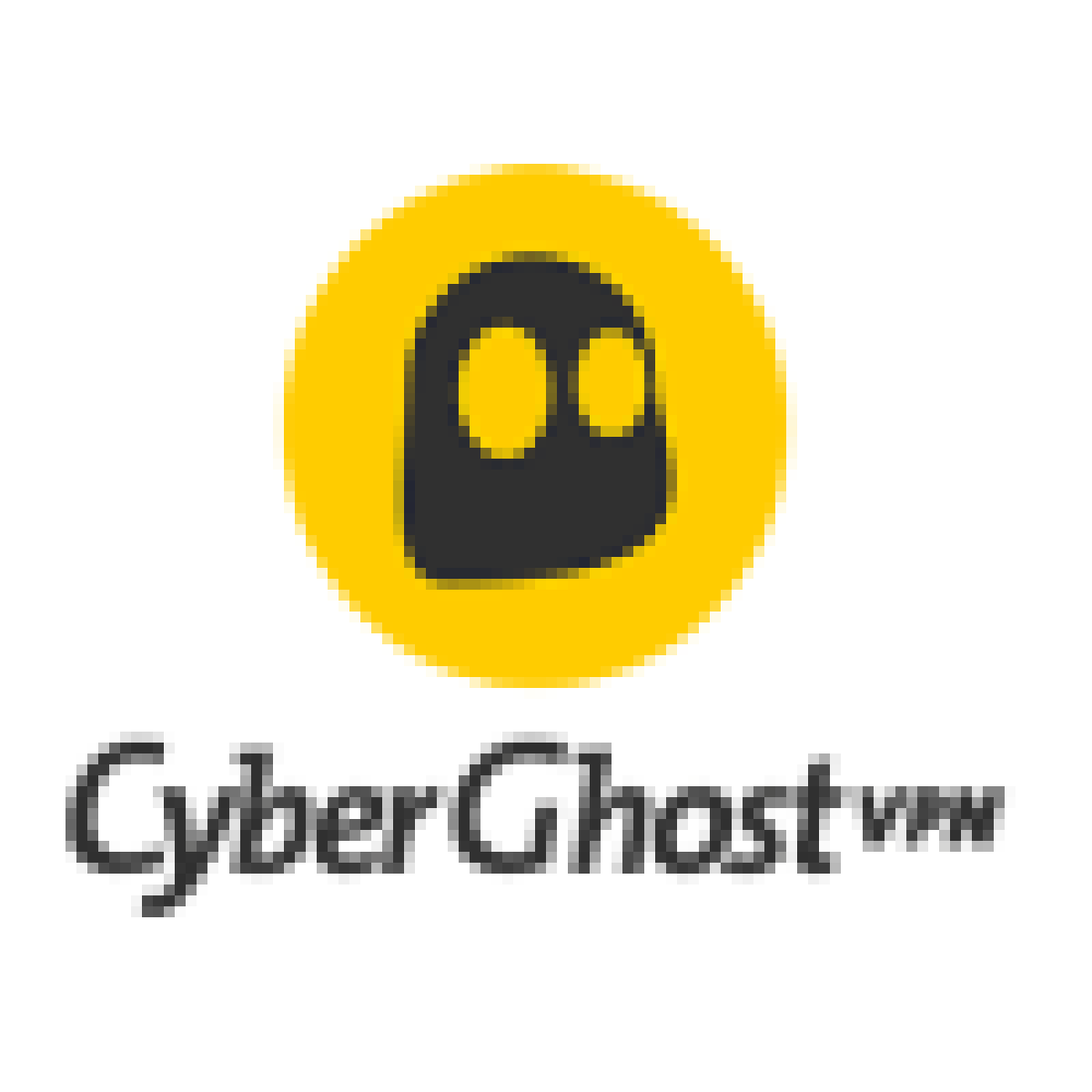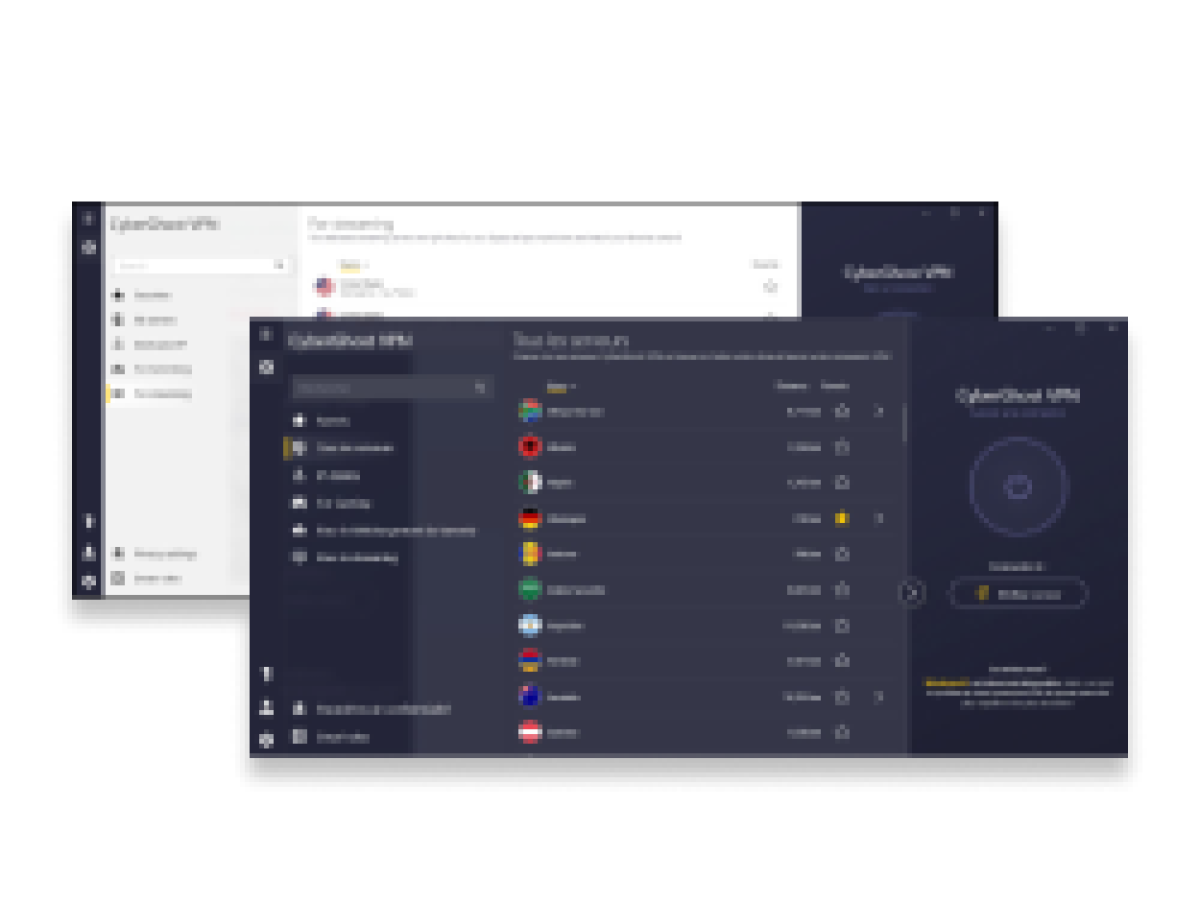 Pros & cons
Extensive server network for global access.
Seamless setup for beginners.
Reliable WireGuard tunnel for speed retention.
Solid AES-256 encryption.
Ad-blocker for an enhanced browsing experience.
A longer commitment is required for the best pricing.
iOS and macOS apps need more improvement.
CyberGhost VPN simplifies the ESPN+ streaming experience for beginners with its intuitive interface and great automation features. You can always set your VPN in a way that it auto connects in VPN preferred setting whenever you switch to ESPN+.
CyberGhost comes with a WireGuard tunnel that ensures up to 80% of your baseline speed is always retained for a buffering-free streaming experience. The implementation of AES-256 encryption, coupled with a reliable kill switch and no logs policy, guarantees uninterrupted protection. The built-in ad blocker further refines your betting experience by keeping adware at bay.
CyberGhost's pricing starts from $2.11/month. The extended 45-day money-back guarantee and a 24-hour free trial further sweeten the deal, ensuring users can thoroughly vet the service before making a long-term commitment.
| | |
| --- | --- |
| Location | Romania |
| Servers | 9200+ servers in 91 countries |
| US based server | 11 |
| Price | from $2.11/month |
How to access ESPN+ with a VPN?
Select a VPN with wide server diversity, such as ExpressVPN
Download the VPN app and install it on your device.
Now, connect to the US server in the app.
Go to ESPN+ and start streaming.
Conclusion
The easiest way to unblock ESPN+ outside the US is by using a VPN. However, many users still complained that ESPN+ not working with the VPN. The main reason behind this is that the VPN is not good enough to bypass ESPN+ bans. Therefore, always opt for a VPN known for its great geo-restriction bypassing capabilities, such as ExpressVPN.
Other than that, you can try other tips as discussed earlier. Having difficulty at any step? Comment below; we would be happy to help.
Frequently asked questions
ESPN+ is region-specific due to licensing agreements and geo-restrictions. This means that the platform's content is primarily intended for US audiences. If you're outside the US, you might encounter accessibility issues because of these licensing constraints.
However, you can use a VPN, like ExpressVPN and connect to its US server to access ESPN+.
Yes, ESPN+ can work with a VPN. However, it's crucial to note that ESPN+ has implemented stringent measures to block many VPNs due to geo-restrictions and licensing agreements. Only a few reputable VPNs like ExpressVPN can consistently bypass these blocks and allow users to access ESPN+ from outside the US.
To bypass the ESPN+ VPN restrictions, opt for a reputable VPN known for evading geo-blocks such as ExpressVPN. Ensure you select a US-based server, as ESPN+ primarily caters to the US audience. If one server doesn't grant access, try connecting to another. Regularly clearing your browser's cache can also be beneficial.
Yes, it is legal to use VPN with ESPN+. However, it's worth noting that employing tools to disguise your location can violate ESPN+'s Terms of Service. If detected, this might result in a temporary suspension of your account. Therefore, it is best to use the VPNs that cannot be detected by ESPN+ and offer consistent performance with this platform like ExpressVPN.