We may receive commissions for purchases made through links on our website. We appreciate your support.

fuboTV is an online streaming platform that you can only access in the US, Canada, and Spain. If you're traveling out of these countries for work or vacation, then the best way to stream shows on the site is by using a VPN.

Not all VPNs are great at unblocking fuboTV when abroad, though. After testing multiple services, we made a list of the best ones that you can use to access the platform from anywhere in the world.

The best fuboTV VPN will be armed with a large US server network so you can watch your favorite content from different locations.

In this article, we'll explain how you can unblock the site when you're outside the US and watch whatever you want with the help of a VPN.
How to watch fuboTV with a VPN from anywhere
Choose a VPN from our list that aligns with your preferences.
We recommend ExpressVPN because it has a large server network in the USA.
Download the VPN on your device.
Find and connect to a server in the US, Canada, or Spain.
Grab some popcorn and start watching your favorite shows on fuboTV!
Why you cannot stream fuboTV from anywhere
You can't stream fuboTV from outside the US because the platform has geo-restrictions in place due to licensing agreements. These agreements stipulate that content published on fuboTV can only be distributed in the US.
fuboTV has no choice but to agree with these licensing restrictions because of which it has to block access to the site for people outside America, Canada, and Spain. Note that even in Canada and Spain, you won't find all of the content that's available in the US.
If you're outside the states and you open the fuboTV site, you'll get an error telling you it's not available in your location.

The error you get if you open fuboTV outside the US.
Your best bet is to use a VPN to access the site since it's fast, reliable, and secure.
What are the best fuboTV VPNs?
With the help of the best fuboTV VPNs, you'll be able to open the site from anywhere without worrying about getting caught. After spending a considerable amount of time looking for the right providers, here are the top 3 we've found:
ExpressVPN – Best fuboTV VPN in 2023
NordVPN – Most secure VPN for fuboTV
Private Internet Access – Cheapest VPN for watching fuboTV
Let's take a look at each VPN in detail:
1. ExpressVPN – Best VPN to watch fuboTV with in 2023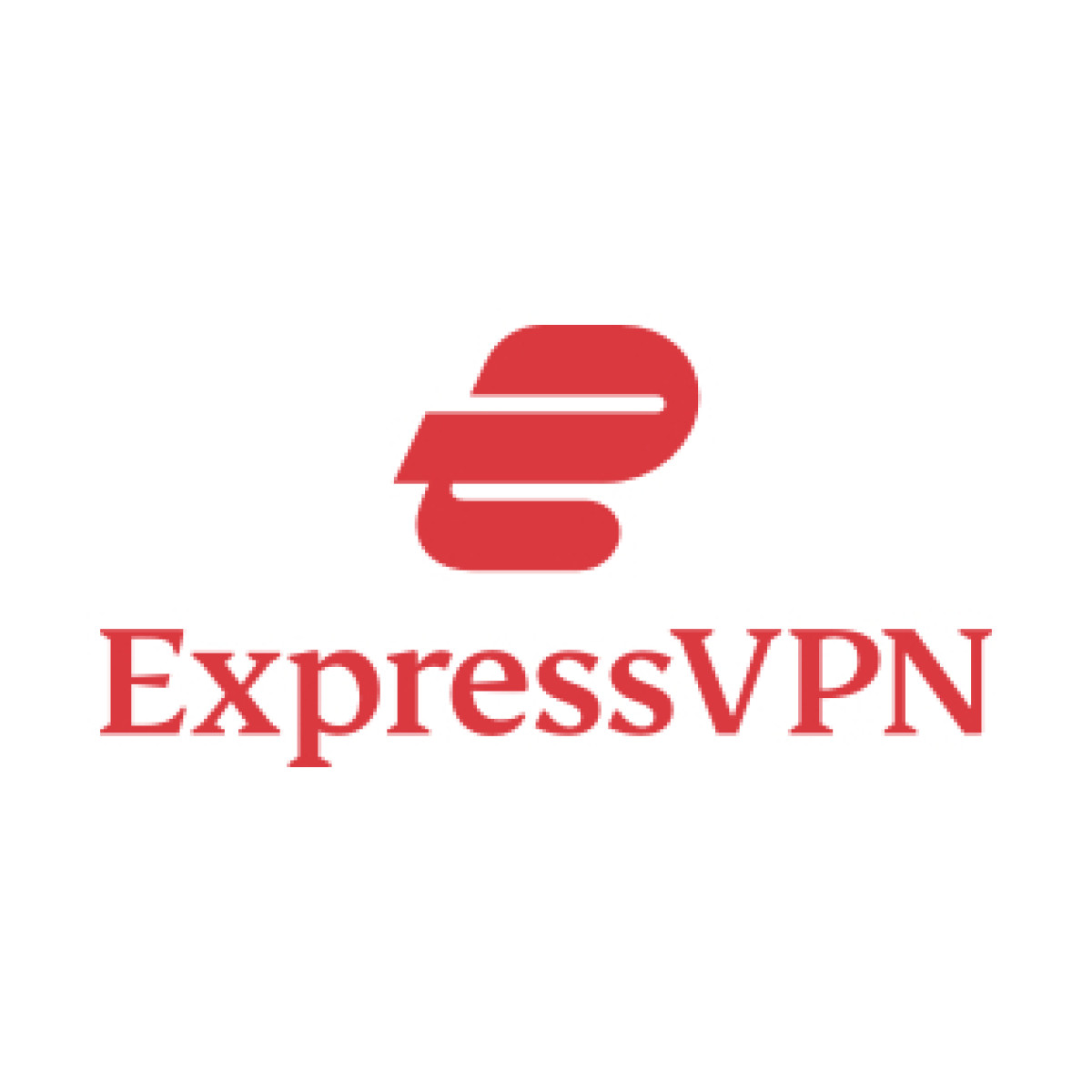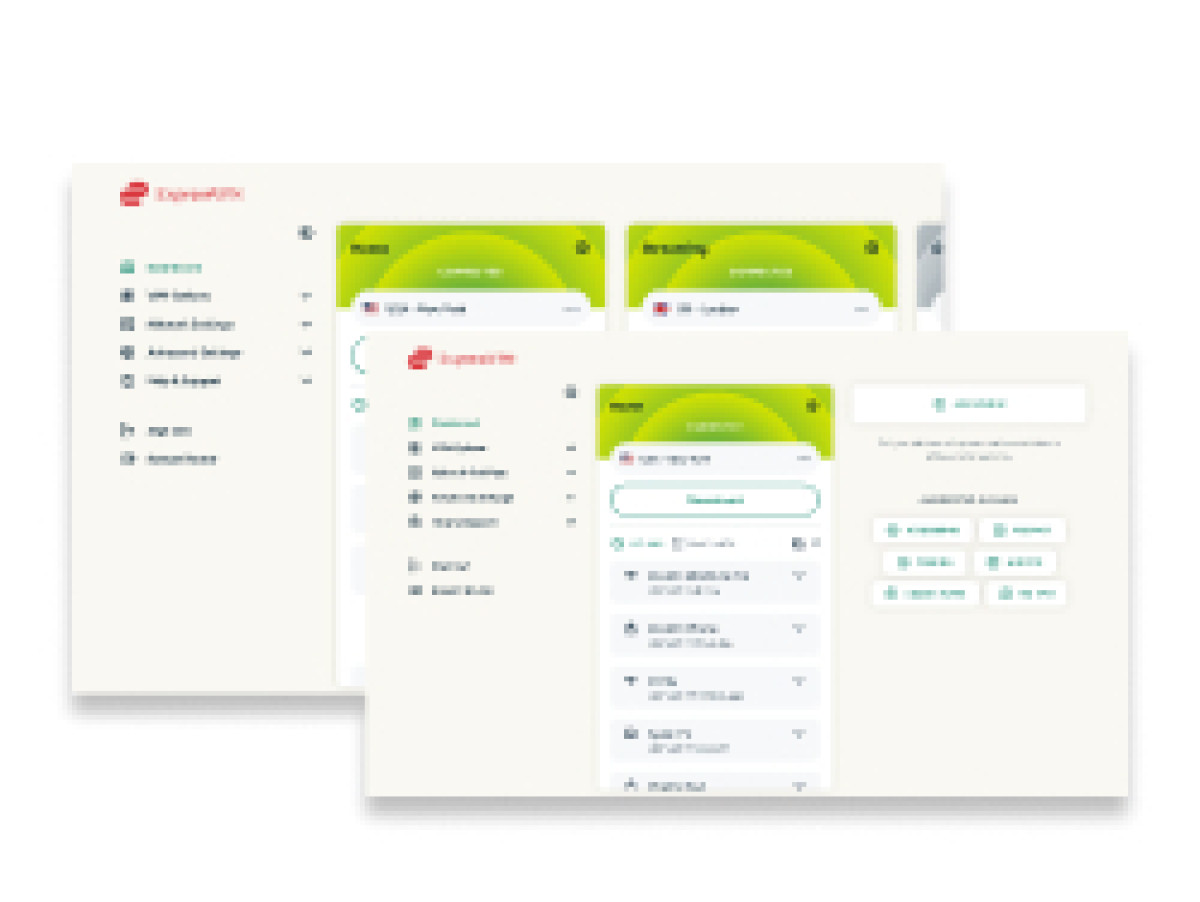 Pros & cons
Smart DNS lets you watch fuboTV on a streaming device
Lightway protocol gives fast speed when watching fuboTV
Has 29 server locations in the USA
Has a native app for routers
ExpressVPN is perhaps the most popular VPN service when it comes to unblocking fuboTV. It has 29 server locations in the USA and a protocol that provides lightning fast speeds while watching online content. The servers are updated regularly, so you'd be hard pressed to find one that doesn't work with fuboTV.
| | |
| --- | --- |
| Location | British Virgin Islands |
| Number of servers | 3000+ in 94 countries |
| Server locations in the USA | 29 |
| Price | Starting from $8.32 per month |
Lightway, the VPN provider's proprietary protocol, will allow for a smooth viewing experience when watching shows or sports events on fuboTV. ExpressVPN uses military-grade encryption, DNS leak protection, and several other features that make it safe to use it on any device.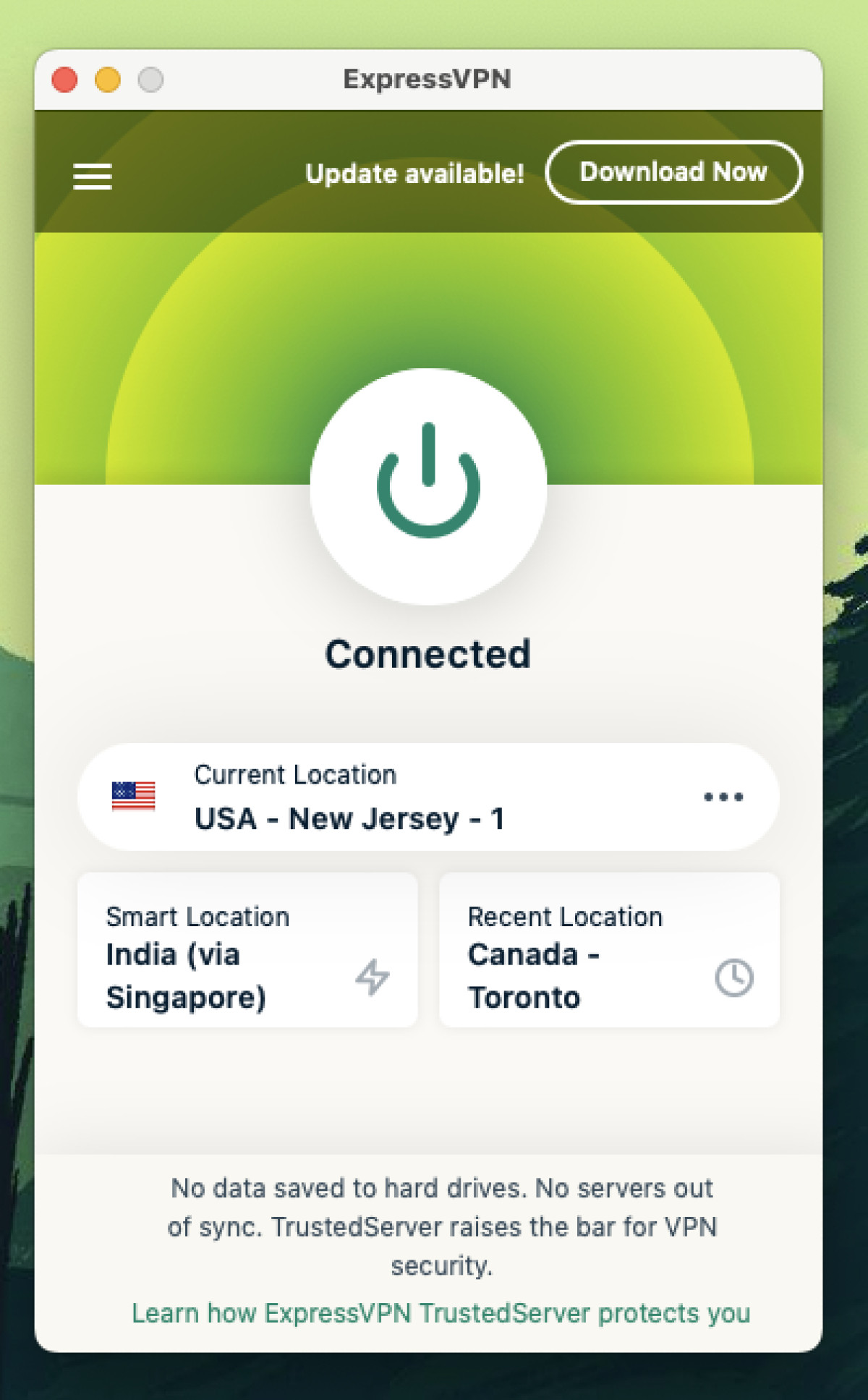 Use ExpressVPN to unblock fuboTV.
Its Smart DNS feature will allow you to watch fuboTV directly on your streaming device.
You can get ExpressVPN for $8.32 per month, but the price may differ slightly depending on where you're located.
2. NordVPN – fuboTV VPN with the most advanced security features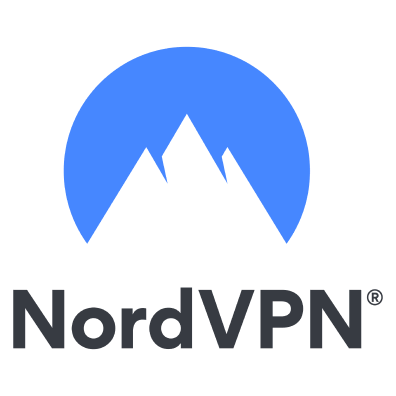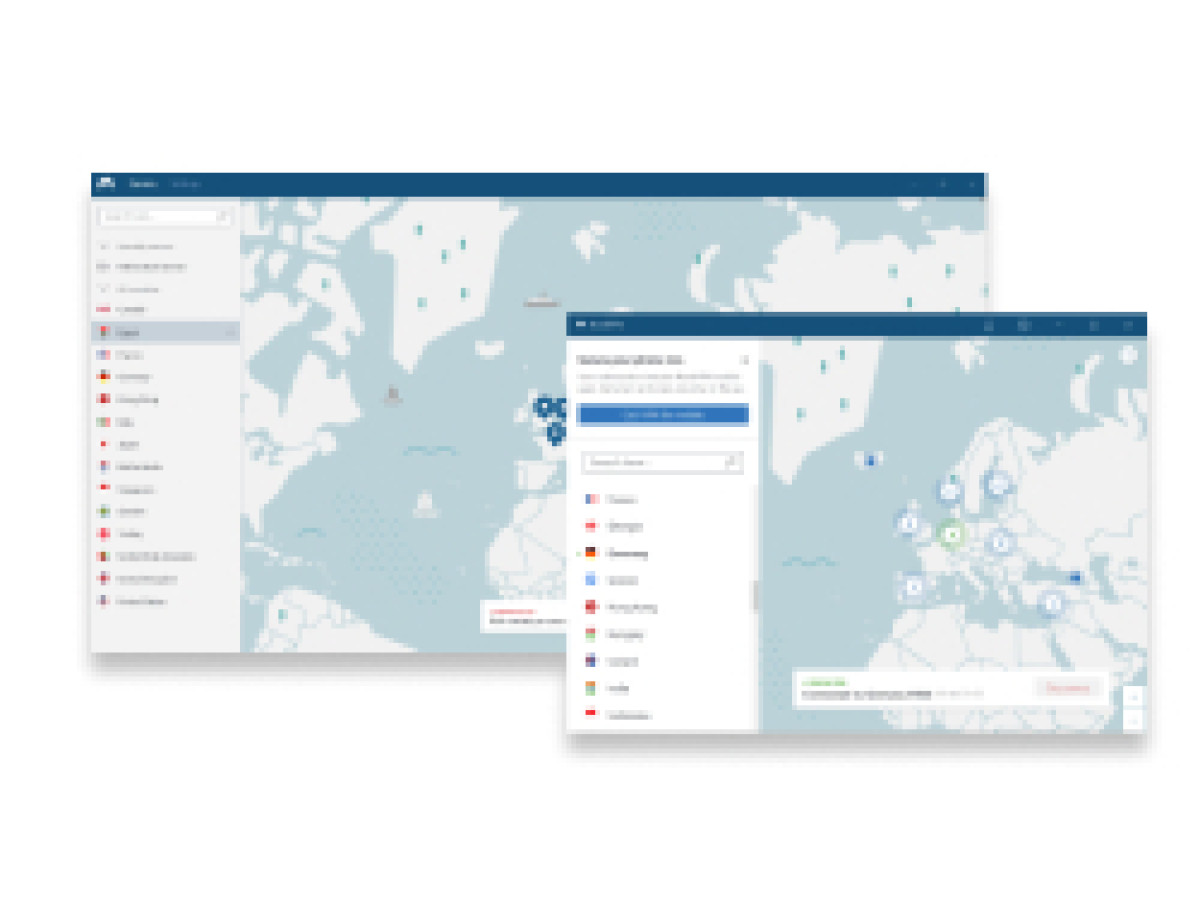 Pros & cons
Has 16 US server locations that work with fuboTV
Includes advanced security features that help avoid detection on fuboTV
Has a 7-day trial version for Android users
Doesn't have any app for routers
The best thing about NordVPN is that you'll never have to worry about your security while viewing content on fuboTV with it. It has a plethora of advanced security features which ensure you can watch shows on the streaming site without any interruptions.
| | |
| --- | --- |
| Location | Panama |
| Number of servers | 5000+ in 59 countries |
| Server locations in the USA | 16 |
| Price | Starting from $3.99 per month |
NordVPN has 16 server locations in the USA. Some of the features included in the subscription are Double VPN servers, Threat Protection (ad blocker), and DNS leak protection.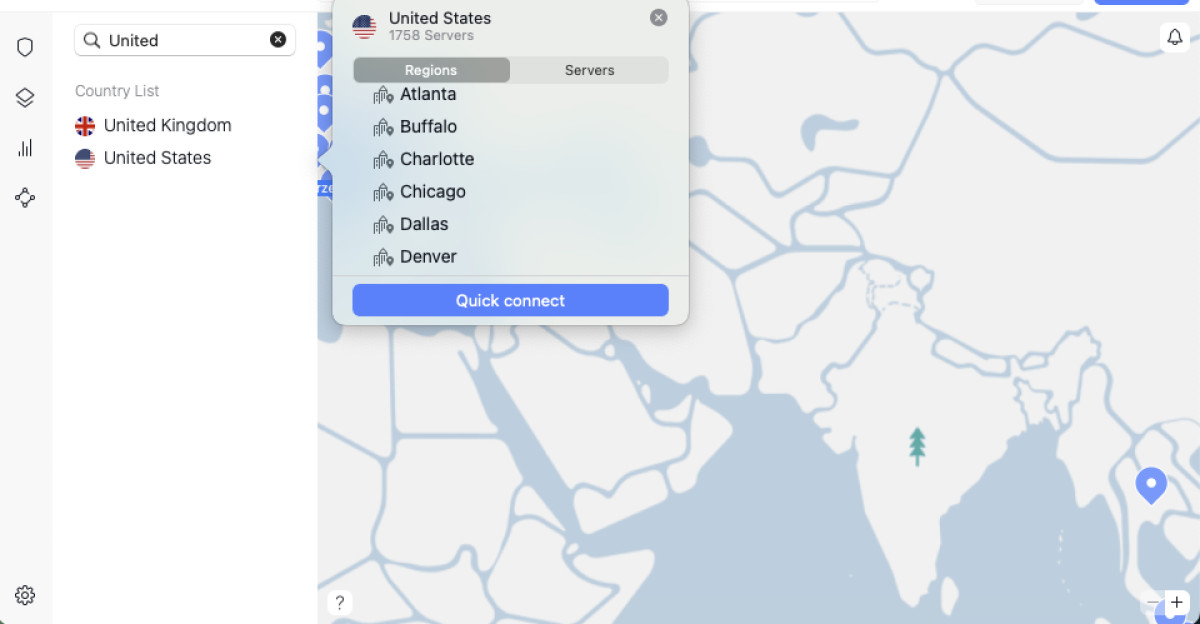 NordVPN's US servers.
If your curiosity has been piqued, we recommend checking out our detailed review of NordVPN to learn more about its features.
NordVPN is available for $3.99 per month with a 30-day money-back guarantee. The Android version offers a free 7-day trial version.
3. Private Internet Access – Most affordable fuboTV VPN with servers in all US states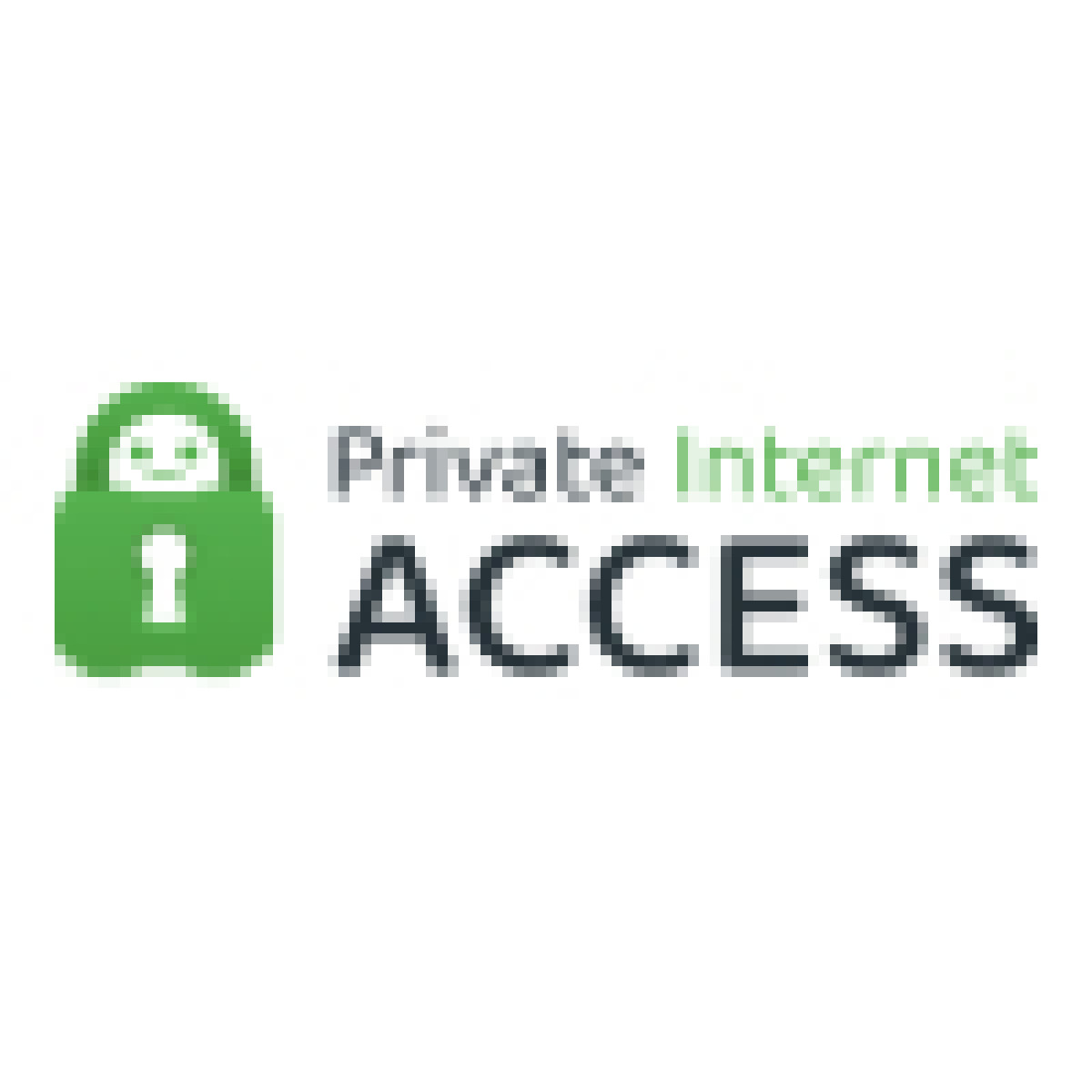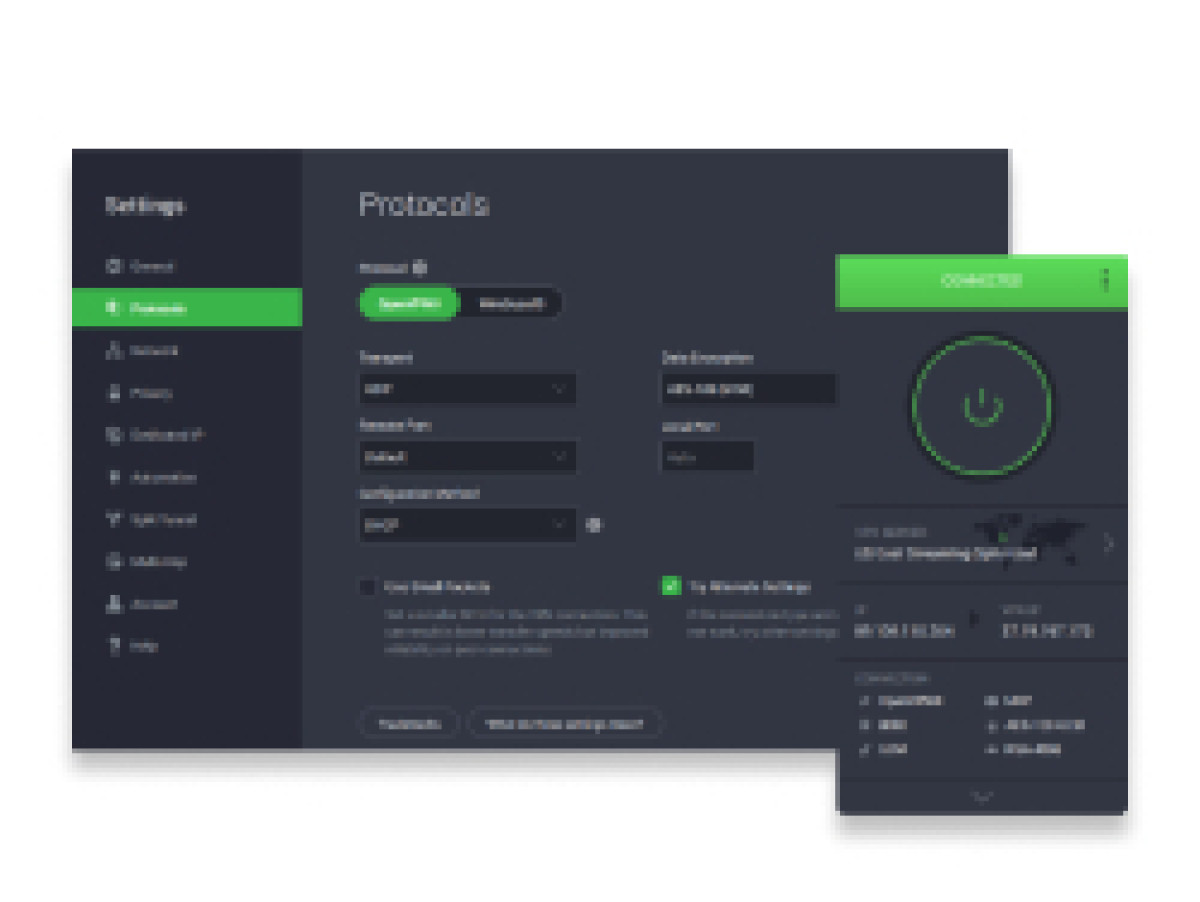 Pros & cons
Get a cheap dedicated IP address for fuboTV
Has servers all over the US
Has 10 simultaneous connections
The interface of apps can be customized
The company is based in the USA, a 5 Eyes country
If you don't want to spend a lot of money on a VPN to watch fuboTV, we recommend getting Private Internet Access. It has server locations in every US state and with WireGuard as its main protocol, you'll get almost the same level of speeds and protection as you would with NordVPN.
| | |
| --- | --- |
| Location | Colorado, USA |
| Number of servers | 10,000+ in 84 countries |
| Server locations in the USA | 50 |
| Price | Starting from $2.03 per month |
One thing we love about it is that it offers dedicated IPs for a very affordable price. These IPs are much safer and more reliable than shared ones since you're the only one using them.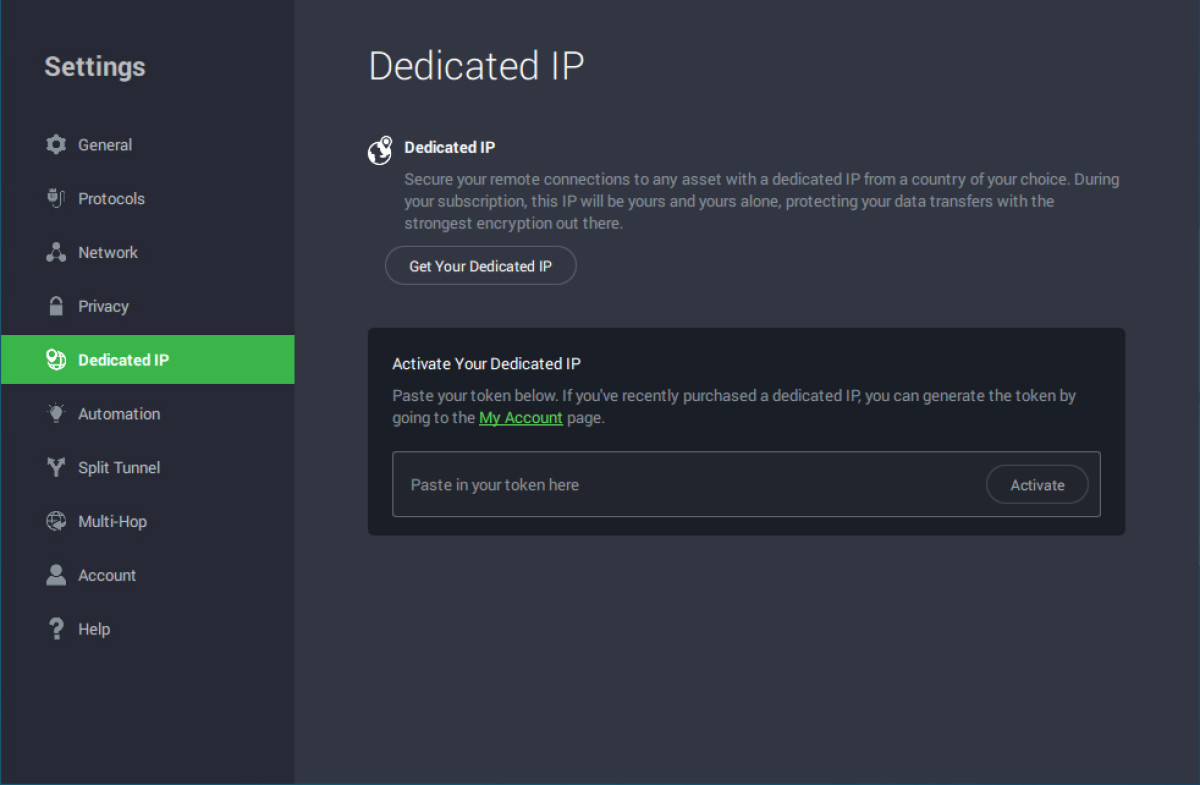 Use PIA's dedicated IP address to access fuboTV.
You can get Private Internet Access for just $2.03 per month.
Why do I need a VPN to watch fuboTV?
Other than bypassing the site's geo-restrictions, you need a VPN to watch fuboTV because it protects your online traffic, provides obfuscation, and allows you to stream content on a streaming device. Here's a more detailed look at these reasons:
Avoid geo-restrictions – The best reason to use a VPN with fuboTV is so you can avoid its geo-restrictions and watch its content if you're outside the USA.
Unblock fuboTV safely – Most VPNs come with numerous security features that are designed to help you keep your online traffic hidden from outside parties. This helps you stop your ISP from tracking your history and other data.
Watch directly on streaming devices – By installing a VPN on your router or using Smart DNS, you can connect your streaming device to its servers and watch fuboTV directly on your TV.
Advanced obfuscation – All the good VPNs come with advanced obfuscation techniques which hide your original IP address, making it easier to unblock fuboTV.
Can I use a free VPN to watch fuboTV?
Yes, you can use a free VPN to watch fuboTV outside the USA. AtlasVPN has a free version which has a few US servers. You can connect to these servers for free and get access to fuboTV.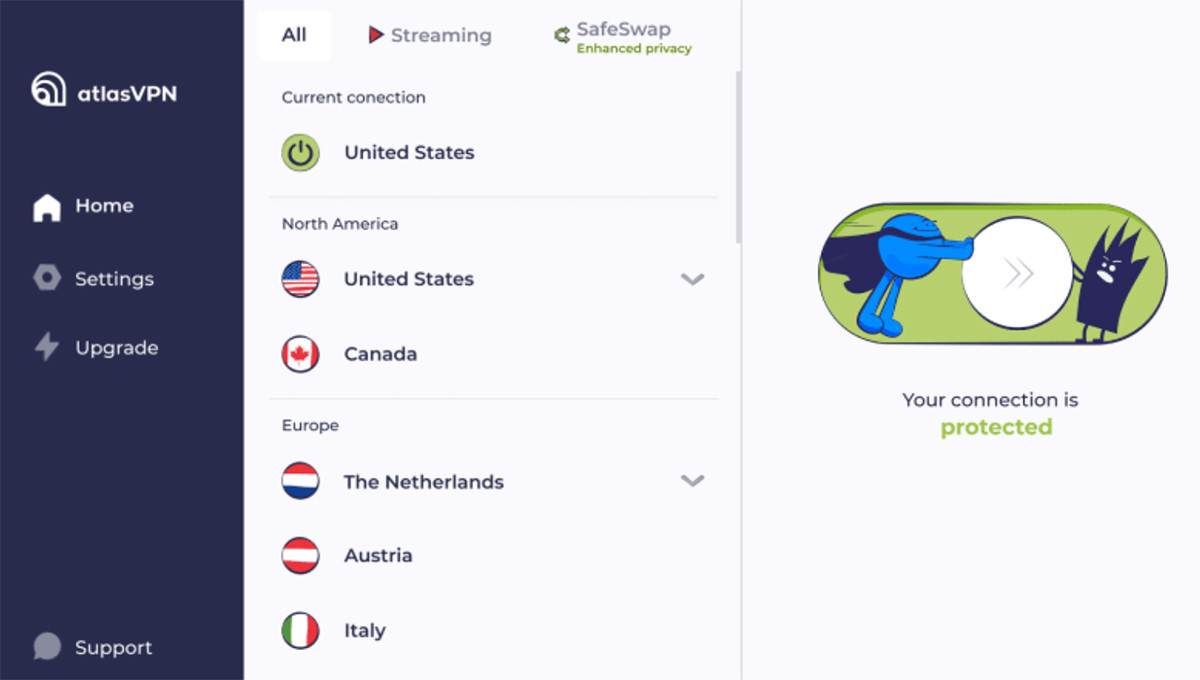 The free version of AtlasVPN has servers in the US.
It's worth mentioning here that most free VPNs have a limited server network and don't offer too many security features. They also show ads, which means your data is shared with advertisers. We recommend taking a look at our list of best free VPNs to see which one is right for you.
Free VPNs may not be the safest option, and we recommend using a premium VPN instead. ExpressVPN offers a 30-day money-back guarantee. If the service fails to unblock fuboTV, then you can just get your money back.
How to watch fuboTV on my device?
Whether you want to watch fuboTV on your TV or on a streaming device like Kodi, we've got you covered. Here's a step-by-step guide on how you can use a VPN to unblock the American streaming platform on both:
How to watch fuboTV on TV with a VPN
First, pick a VPN from our list. We recommend ExpressVPN.
If you have a Smart TV, download the VPN from the app store. Alternatively, set it up on your router. The installation process depends on what model you have, so we recommend checking out ExpressVPN's official guide.
Download the fuboTV app on your TV.
Find and connect to a server in the US.
Sign into your fuboTV account and start watching your favorite content!
How to watch fuboTV on Kodi with a VPN
Kodi is a media player application which you can install on Windows, macOS, Android, and streaming devices. Here's how you can watch fuboTV on Kodi with a VPN:
Choose a VPN that you like. Again, we recommend ExpressVPN.
Download the VPN on the device on which you use Kodi.
Install the fuboTV add-on on your Kodi.
Open the VPN app and connect to a US server.
Minimize the VPN app and start watching fuboTV on Kodi.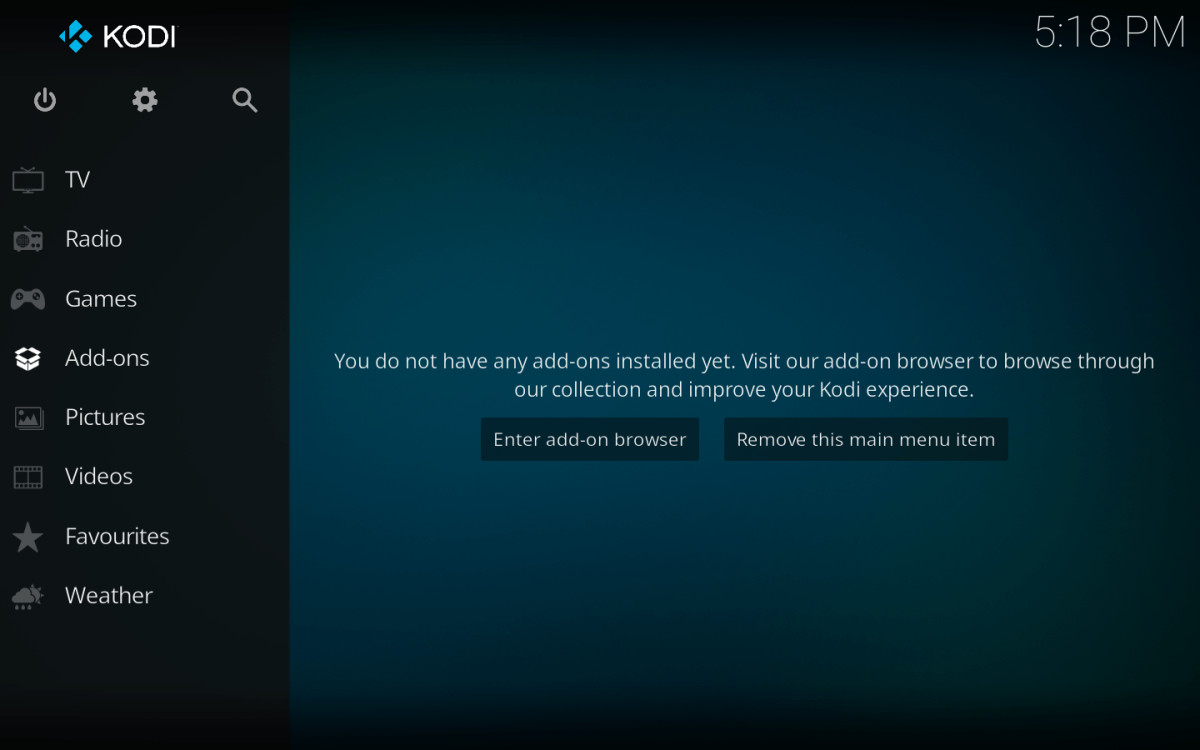 Kodi on macOS.
What channels can I watch with fuboTV?
On fuboTV, you can watch different types of content, including TV shows, movies, and news. Some of the popular movies and TV shows on the platform include Yellowstone, True Lies, and Switched at Birth.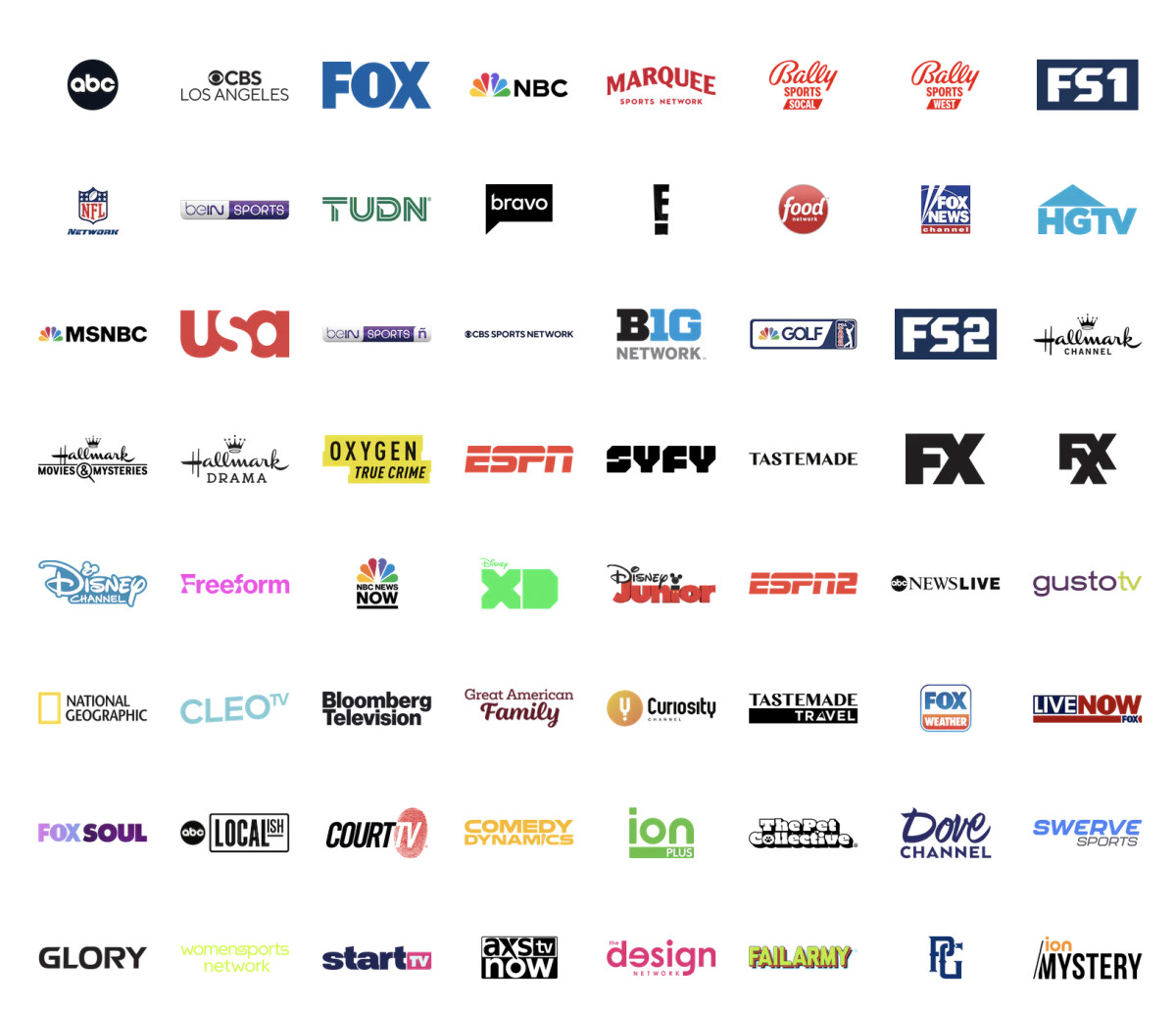 Some of the channels you can watch on fuboTV.
Here are some channels which are available on the streaming platform:
MSNBC
TUDN
Fox
ABC
NBC
FX
Disney Channel
National Geographic
Nickelodeon
Discovery
Comedy Central
CNBC
fuboTV not working with VPN? Try these:
If you can't get your VPN to work with fuboTV, we recommend giving the following solutions a try:
Change servers – Connect to a different US server to see if it works. VPN servers get blacklisted regularly and they won't work if they haven't been updated. You could also contact the VPN's customer service team and ask them to point you to a specific server for fuboTV.
Clear cache and other data – Reset your browser's cache and cookies so there's no way for fuboTV to find out that you're using a VPN.
Use a dedicated IP – As mentioned above, dedicated IPs are much more reliable than shared ones. It's extremely unlikely for fuboTV or any site to know you're on a VPN server if you use a dedicated IP address.
Go incognito – Use incognito mode on your browser to prevent fuboTV from knowing you're using a VPN.
Frequently asked questions
Yes, there are many VPNs that work with fuboTV. A VPN will change your IP address to make it look as if you're in the USA, allowing you to unblock the streaming site and watch your favorite American shows and movies.
ExpressVPN is the best VPN to watch fuboTV with as it has a large number of servers in the US and advanced security features that hide your real IP address. It comes with a 30-day money-back guarantee so you can easily try it out and then cancel your subscription if it doesn't work for you.
fuboTV blocks VPNs to stop people from outside the USA from accessing its content. The site doesn't have the rights to distribute its content in other countries so it has to put certain restrictions in place.