We may receive commissions for purchases made through links on our website. We appreciate your support.

The crypto market is booming fast every day, and so are the cyber dangers related to the crypto world. Any crypto enthusiast should have that in mind and consider using a VPN when buying cryptocurrency to protect their investment. VPN will hide your traffic and IP address, so your crypto assets will be safe from hackers' attacks.

Finding the right VPN for crypto trading can be a little tricky as not all of them are suitable, secure, and fast enough for trading platforms. Although the ones that are will make your crypto experience smoother and more protected. You will find the ones worth considering in this article.
The top 5 VPNs for crypto trading
This list is made considering VPNs' safety, privacy features, speed, and global server network as those are the most essential factors for a premium crypto VPN.
The best VPNs for crypto trading in 2023
Picking the right VPN for crypto can be hard as not all services are compatible with crypto trading platforms. Luckily, our team tested the VPN market and found the best ones that outstand with their security, privacy, and speed.
1. NordVPN – the best VPN for crypto trading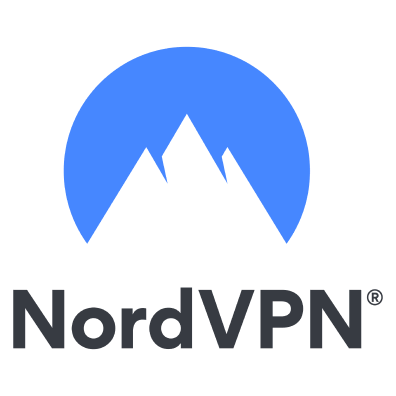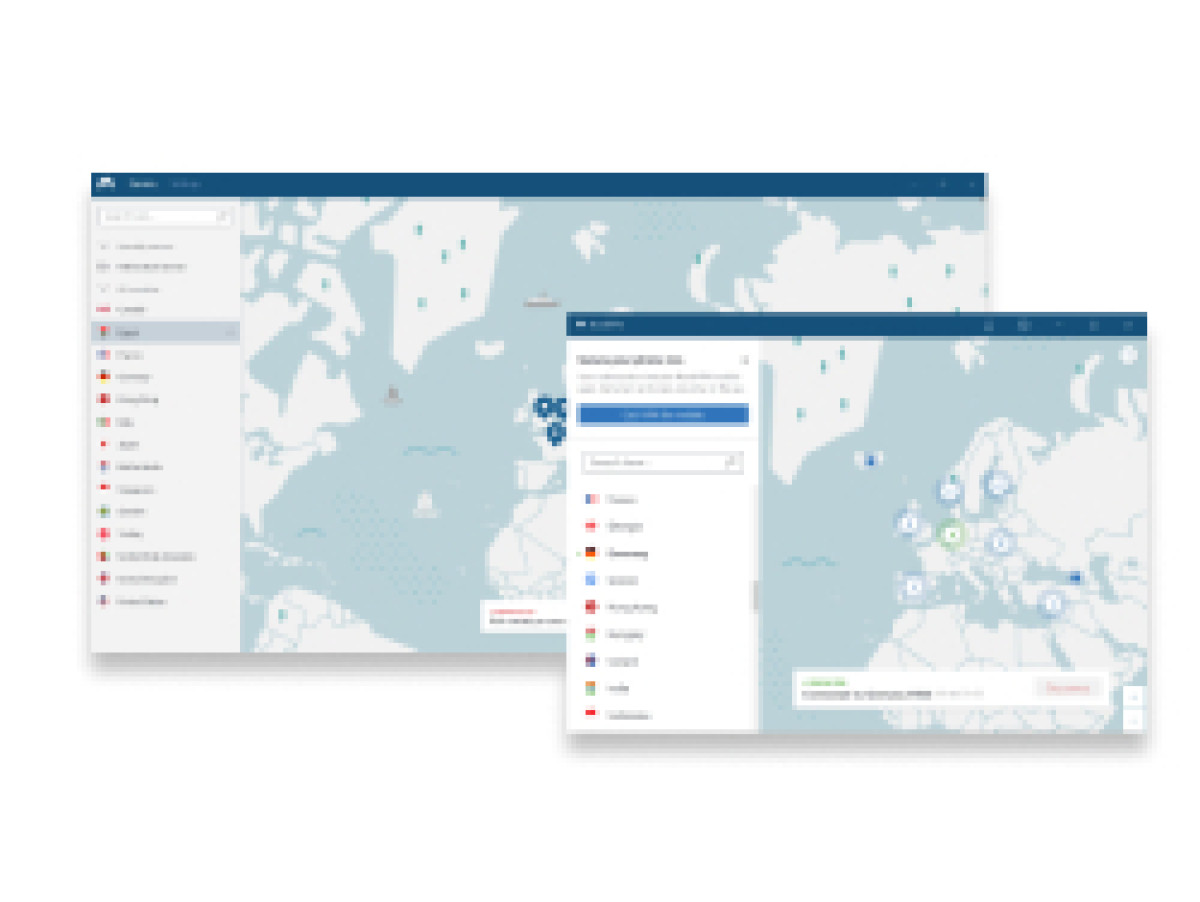 Pros & cons
Advanced level of security
Audited zero-logs policy
Wide server network
Lack of router app
Doesn't have a kill switch on Android
NordVPN is a leader when it comes to security and privacy, which are essential for crypto traders. Your safety is a priority for this provider, and it is proven by military-grade AES 256-bit encryption, DNS leak protection, and IP address leak prevention.
As it is essential for crypto trading, NordVPN offers a strict no-logs policy to ensure the safety of your data. To back up your protection, the company offers features like OpenVPN protocol and double VPN. Those will keep your crypto wallet completely safe, and no one will ever get hold of your personal information and traffic.
This VPN has more than 5,000 servers located in more than 60 countries, which gives its users a chance to unblock various cryptocurrencies and trading platforms from anywhere. The provider managed to make their service as fast as your usual internet speed despite which location you have chosen.
This VPN also allows you to pay with cryptocurrencies, like Bitcoin and others, which will ensure that you are always anonymous online.
2. ExpressVPN – secure your crypto assets with incredible speed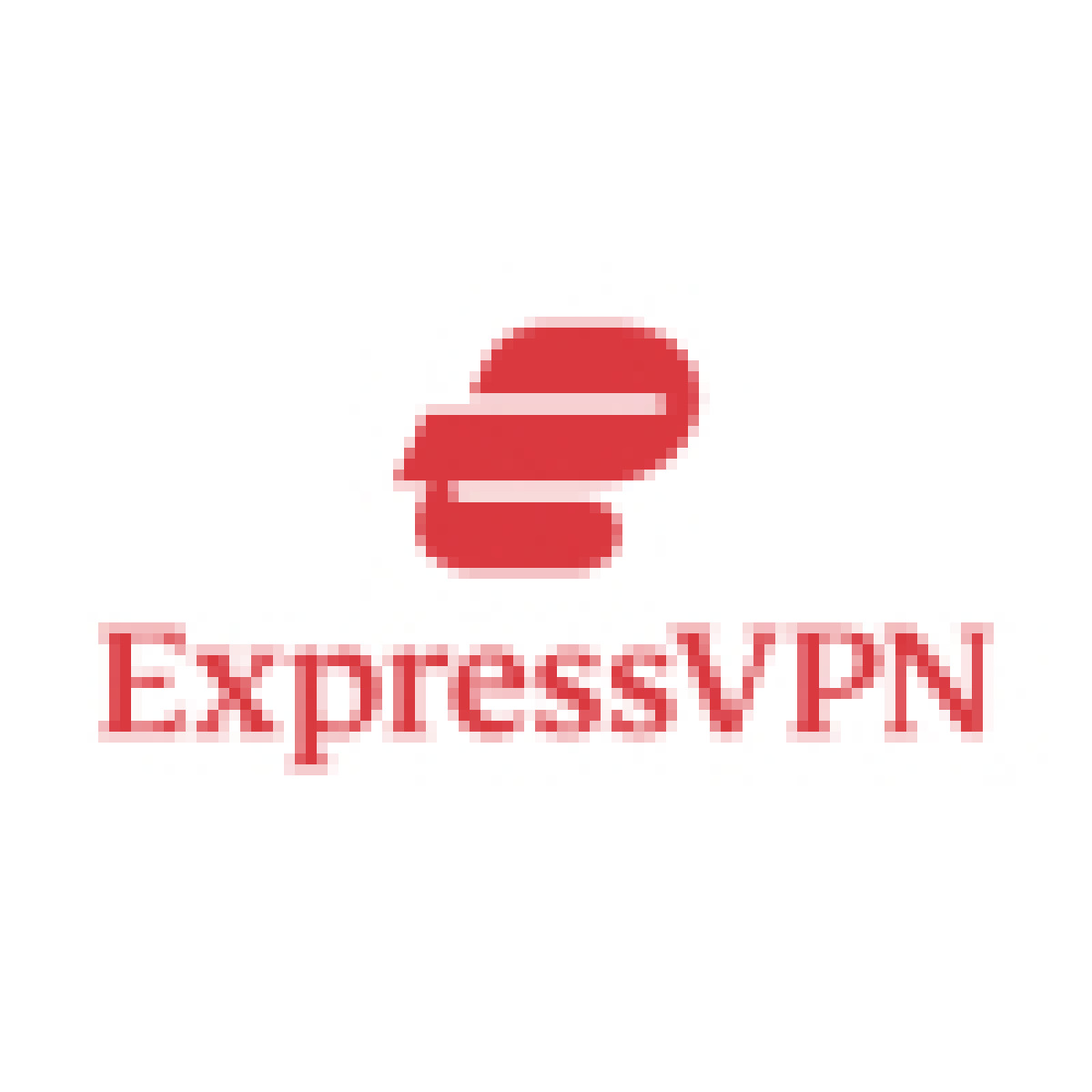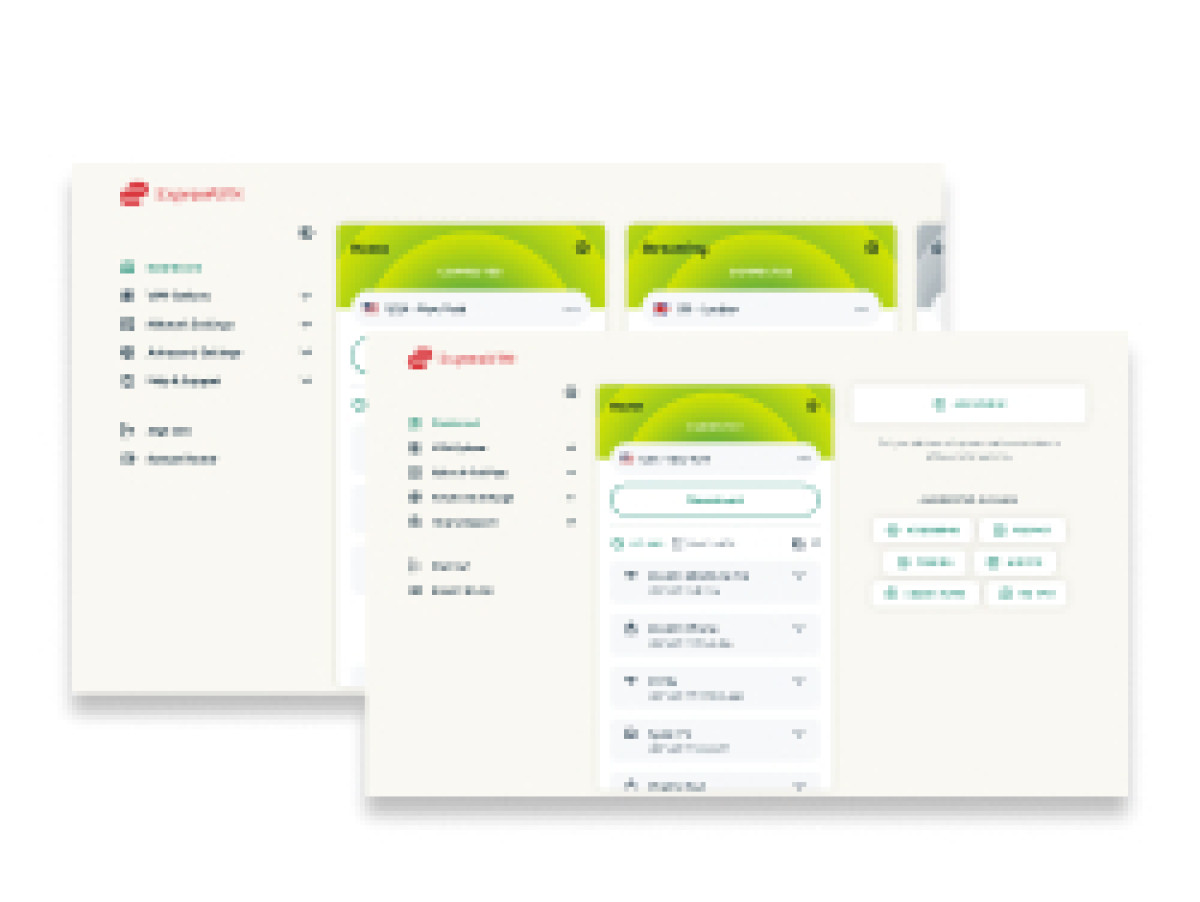 Pros & cons
Military-grade encryption
Shows incredible speeds
User-friendly app
The price is higher than the average
Doesn't offer bonus features
ExpressVPN is everything that crypto enthusiasts would expect from a crypto VPN: it has a strict no-logs policy and protects your transactions with military-grade security and AES 256-bit encryption. Features like Network Lock, Lightway protocol, and TrustedServer technology help to ensure that your crypto transactions always remain secure.
This provider claims to not keep any identifying information and proves it with a no-logs policy and a secure location of registry. That means, you can be sure that your data won't be leaked to anyone, and your assets won't be in any danger.
This VPN has over 3000 servers in more than 90 countries and allows you to access trading platforms like Binance, from almost anywhere. The application is easy to use, so changing your virtual location will take only seconds. Moreover, ExpressVPN justifies its name and indeed is express – it shows impressive speed during any activity including crypto trading.
This VPN also offers you to pay anonymously with cryptocurrencies such as Bitcoin, Ethereum, and others.
3. Surfshark – fast, secure, and cheap crypto VPN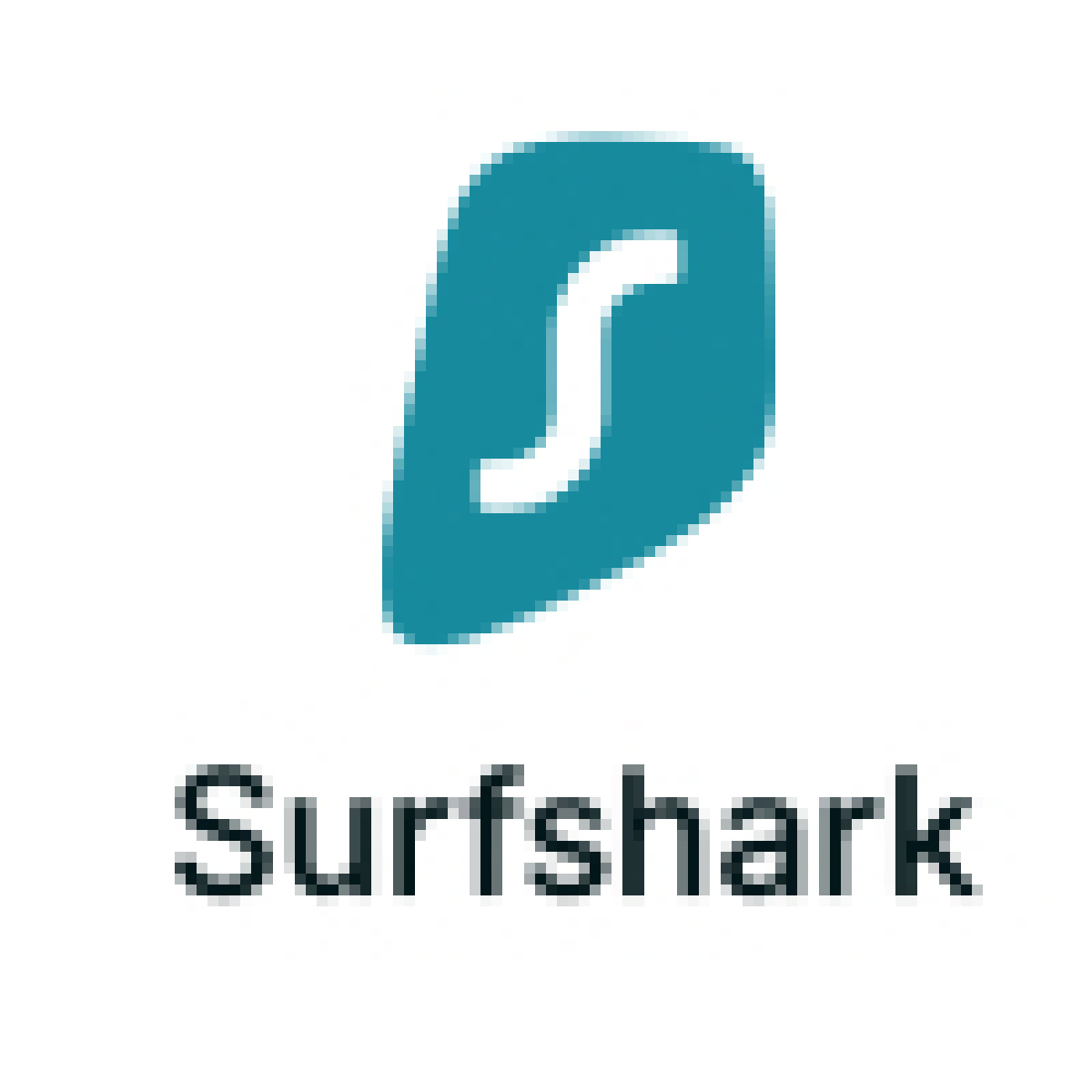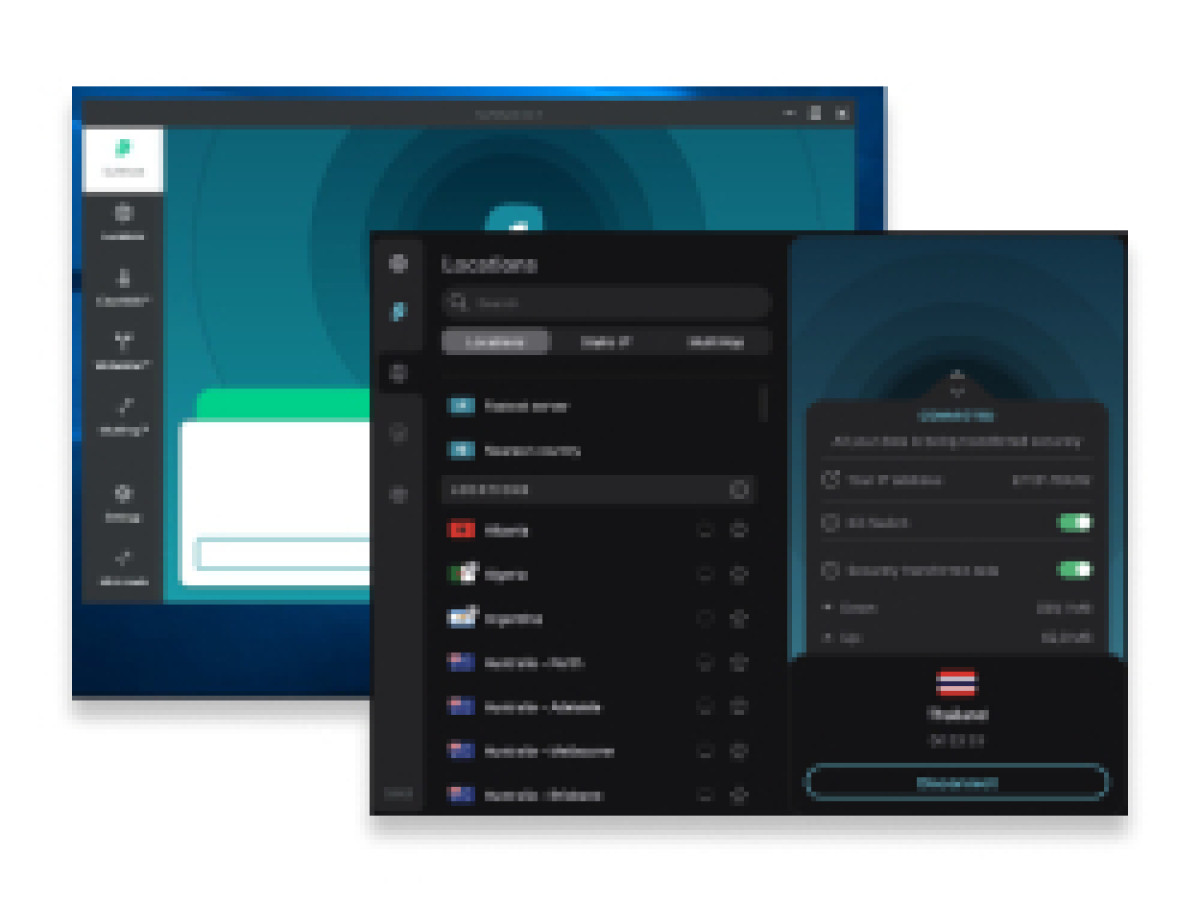 Pros & cons
Great price
High-speed WireGuard protocol
Unlimited connections
Doesn't offer port forwarding
Unaudited no-logs policy
Surfshark in the VPN industry is often associated with its friendly price, but it offers as many features as other providers and is a really good choice for crypto enthusiasts. It is a fast, secure, and reliable crypto VPN option for everyone.
Your anonymity while crypto trading is ensured by a no-logs policy and RAM-only servers that won't let any data of yours be accessible to anyone. To prove your safety, you can find all other crucial security features – extra safe encryption, split tunneling, obfuscation, and DNS leak protection.
Surfshark has a wide network of servers all around the globe, so there is no need to worry that some of the crypto trading platforms will be unavailable. WireGuard protocol makes it not only a safe but also a fast way to reach and trade your crypto assets. In addition, VPN service offers you unlimited connections on multiple devices which makes it very appealing to users.
If you want to have an extra layer of your private information protection, you can pay for the subscription anonymously with the most commonly adopted cryptocurrencies.
4. CyberGhost – NoSpy Servers to keep your crypto wallet secure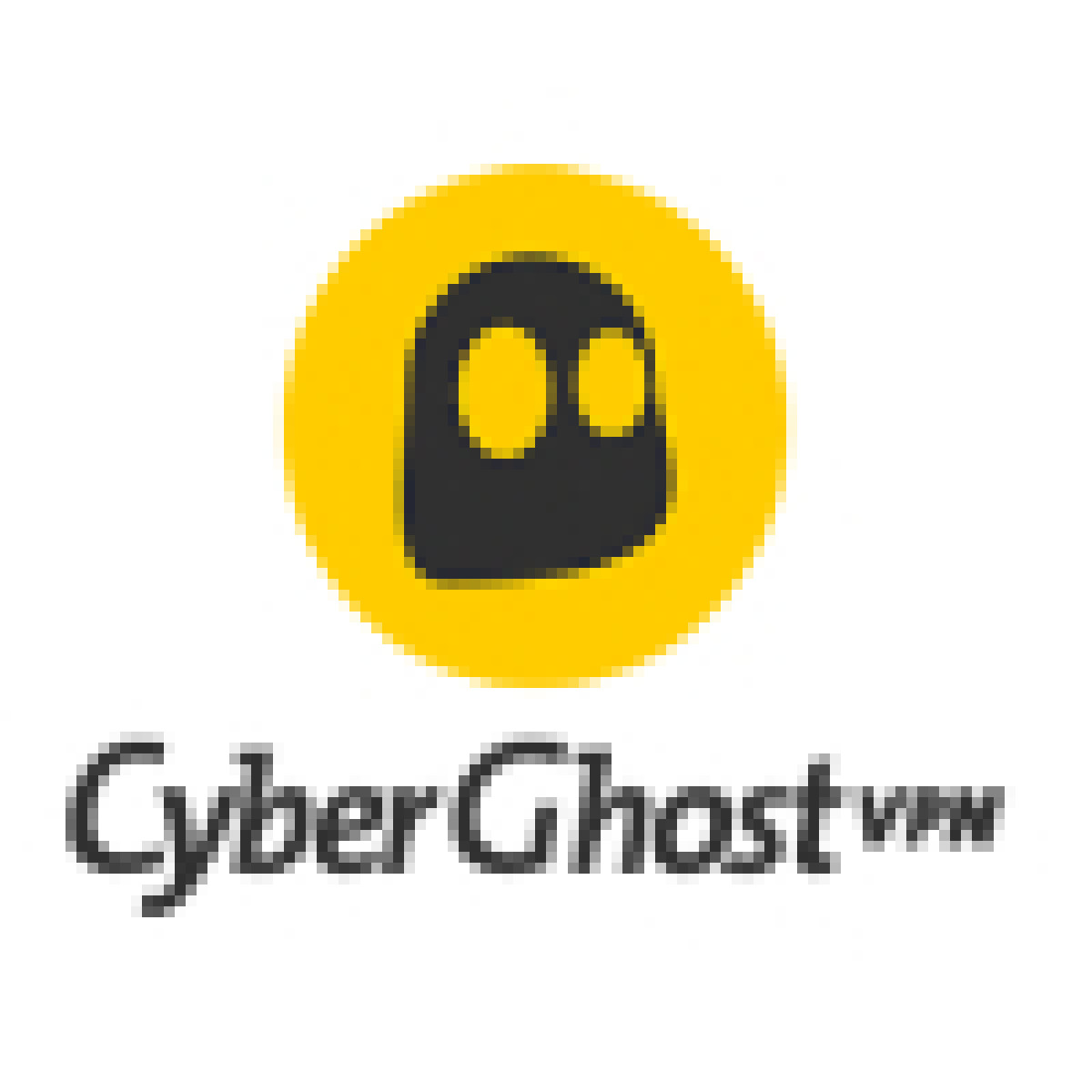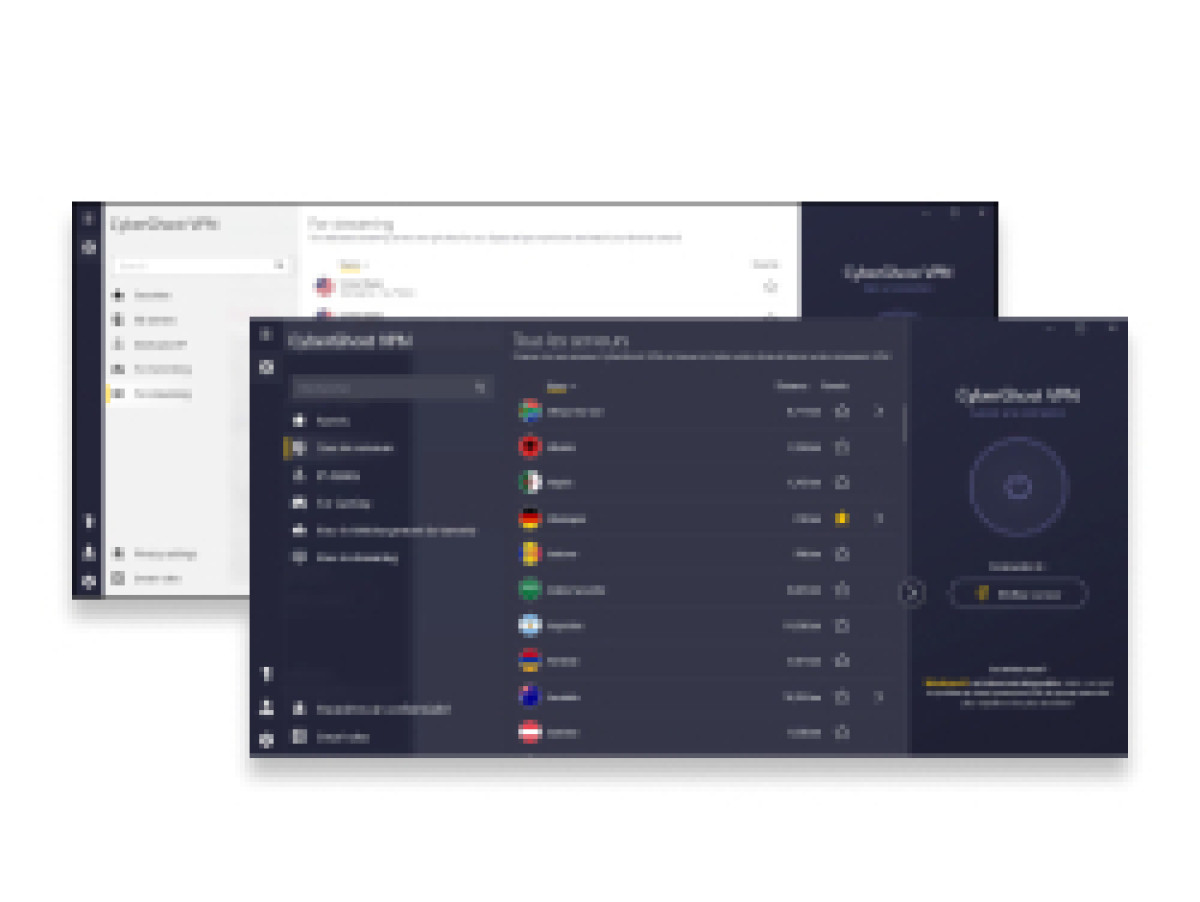 Pros & cons
Extremely wide server network
Supports up to 7 connections
Available payment by Bitcoin
Unaudited no-logs policy
UI is not the most convenient
CyberGhost is a reliable and extremely secure decision when picking a VPN for crypto trading. It has one of the widest server networks, excels in speed, and doesn't throttle internet connection.
For security, this VPN has ultra-safe AES 256-bit encryption and protects your data from leaking. Moreover, it offers malware protection and a strict no-logs policy. Features like IP masking and always active kill switch are extra steps this VPN is taking to make the crypto-related experience safe and smooth.
CyberGhost has an exceptionally wide server network – at this moment it has almost 9000 servers all around the globe to access your preferred crypto trading platform. Along with this, it offers the NoSpy Servers category which has better speed and bandwidth. To give its users the best experience, this VPN can be working on 7 different devices simultaneously.
To keep your personal information away from the VPN and keep anonymous, you can pay for the subscription with Bitcoin.
5. Private Internet Access – trade cryptocurrencies from anywhere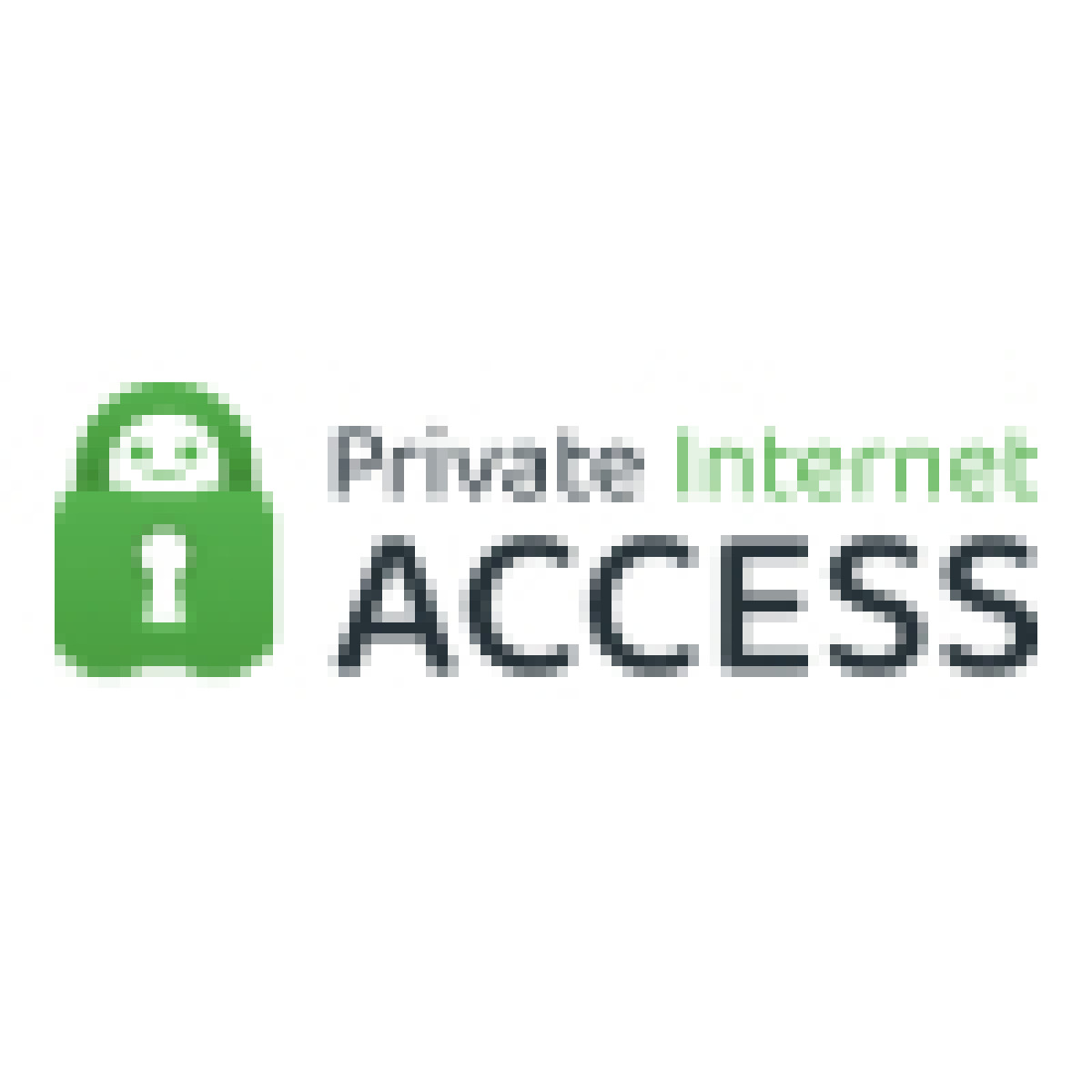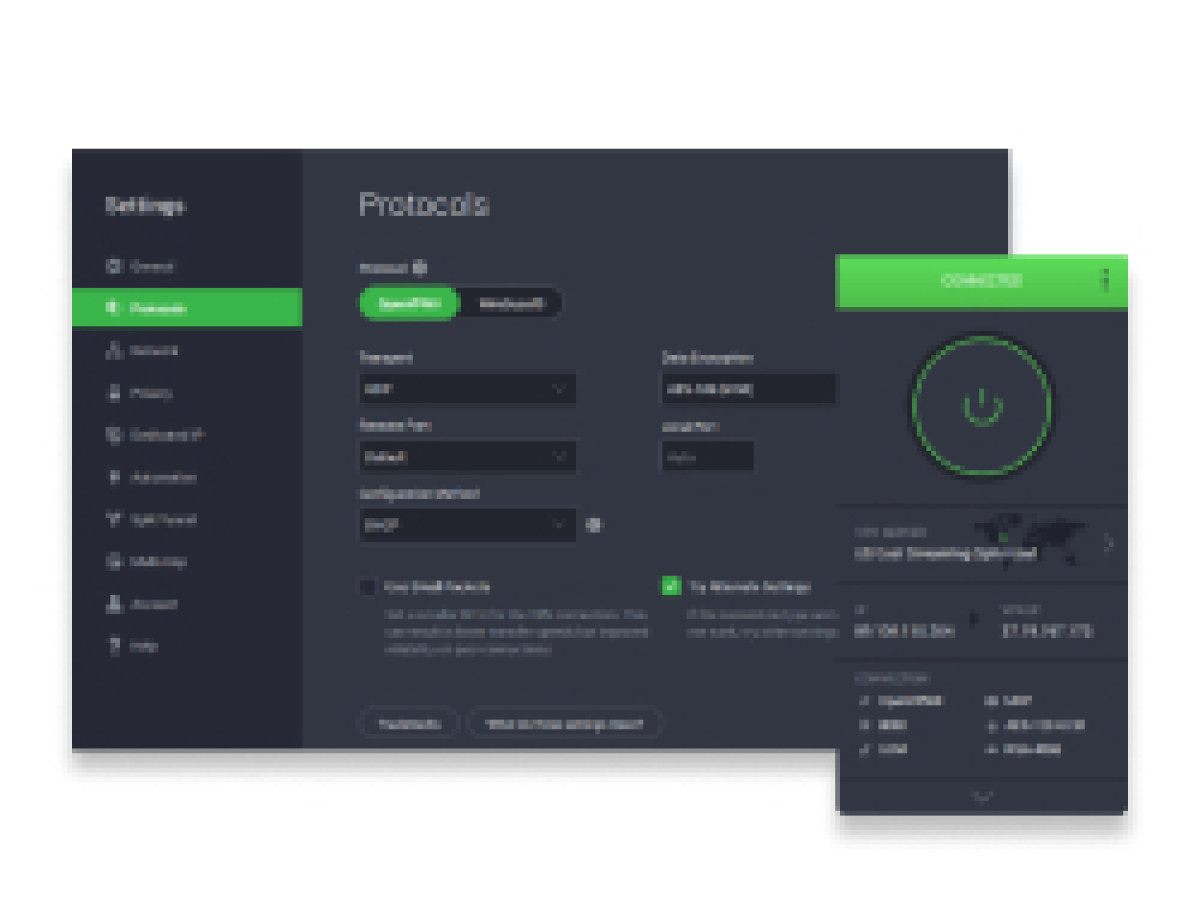 Pros & cons
Many servers around the globe
User-friendly app
Accepts cryptocurrency
PIA (Private Internet Access) would be an ideal choice if you are looking for a safe and trustworthy VPN for trading crypto. Its security features are made to protect your data and keep crypto assets safe at any cost.
As a standard, it has strong encryption, a kill switch, and a no-logs policy to make your traffic and information hidden. As you would expect, it has DNS and IP leak protection features. Also, it offers dedicated IP to avoid blocks and antivirus software for an additional cost.
PIA has thousands of servers in over 80 countries – you will always find the best one for you. Changing many virtual locations can be a savior while searching for access to crypto trading platforms and getting better speeds. Unfortunately, it may be a little slower than other providers. The user-friendly application is very customizable and easy to use.
For those that want to pay from their crypto wallet, PIA is a great choice: it accepts many cryptocurrencies and lets you keep your identity unrevealed.
6. IPVanish – reliable VPN for trading cryptocurrencies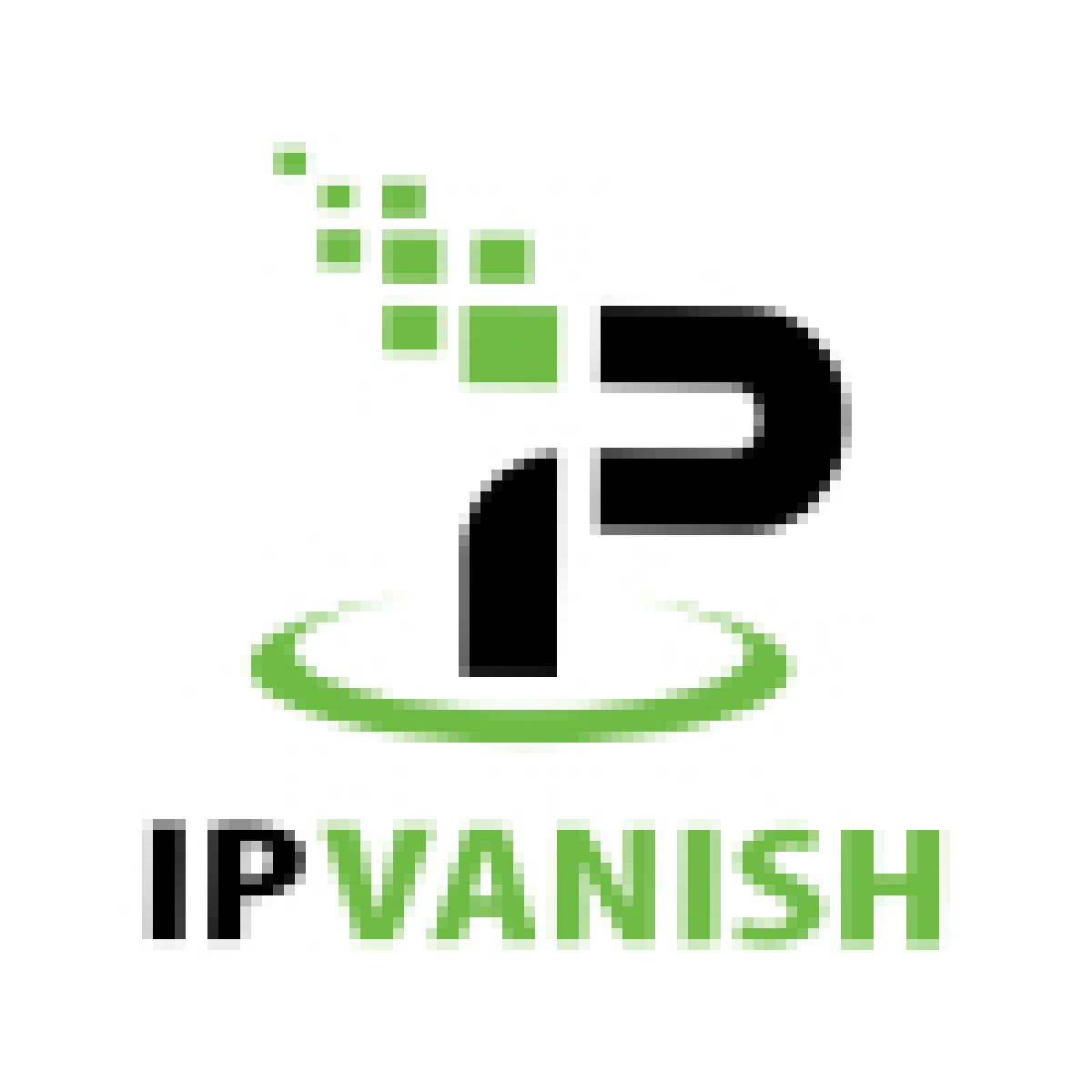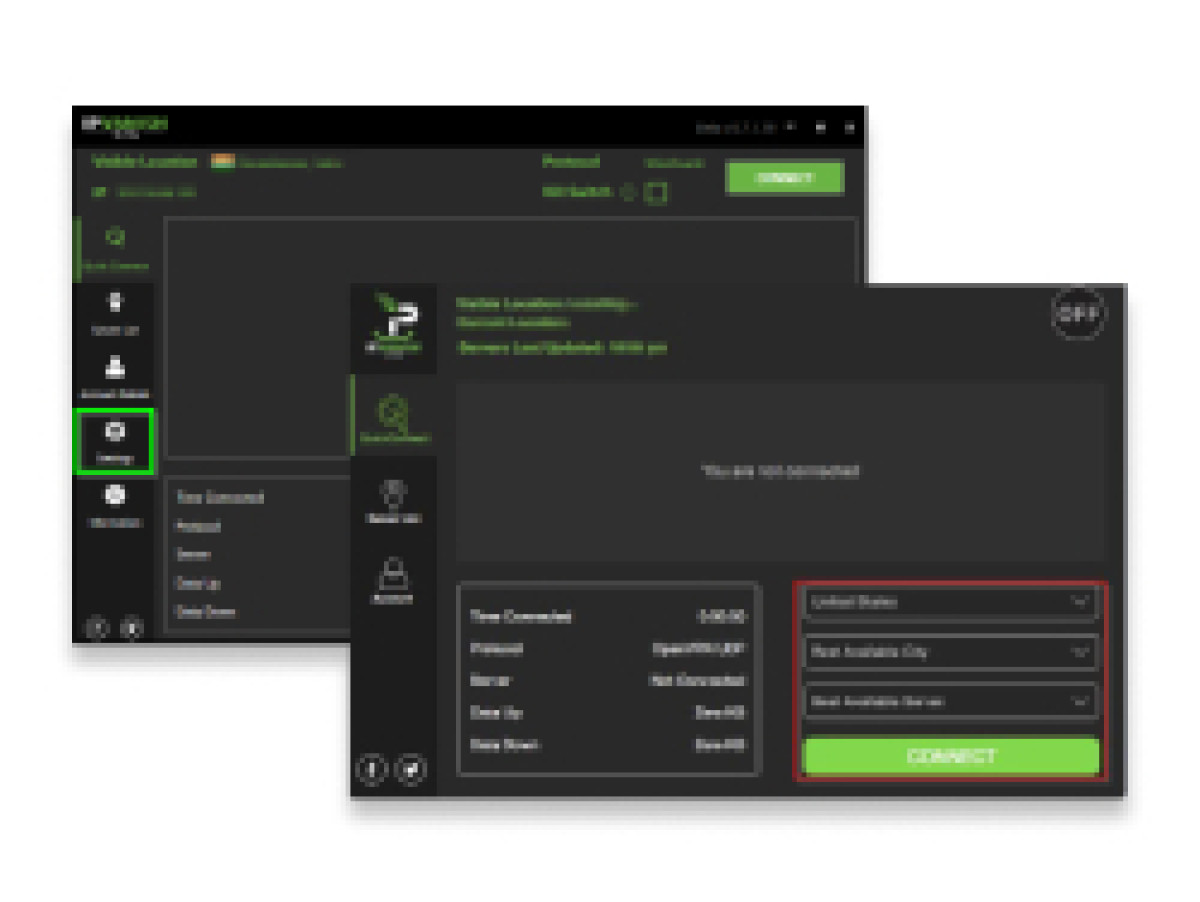 Pros & cons
Unlimited device connections
DNS and IP leak protection
Doesn't accept payments with cryptocurrency
IPVanish has one feature that makes it one of the best reliable crypto VPNs – its speed. Also, this VPN can protect an unlimited amount of devices simultaneously which makes it almost perfect for trading.
Your security will be ensured by military-grade AES 256-bit encryption, DNS and IP leak protection, and a no-logs policy. You can choose your preferred encryption protocol that will allow you to prioritize speed or security. That will make you safe from hackers or DDoSers who might try to attack your crypto assets on various platforms.
IPVanish has more than 2000 servers in over 75 different locations – picking the right server for crypto-related activities will be easy and convenient. This provider owns its servers and minimizes the risk of any information leaks to third parties.
Unfortunately, this VPN doesn't allow payment by cryptocurrencies, so you will need to pay with another method.
7. AtlasVPN – to keep your crypto wallet safe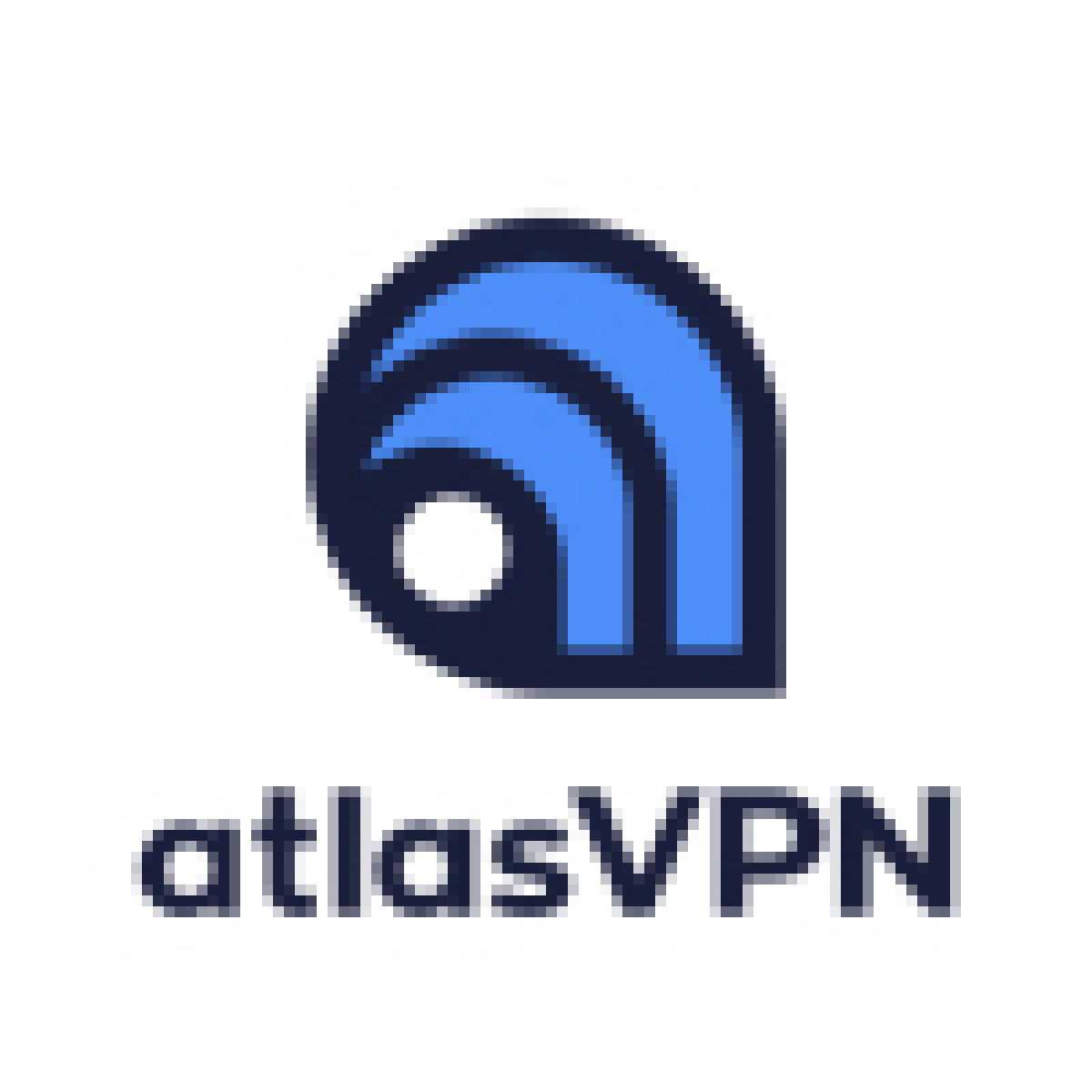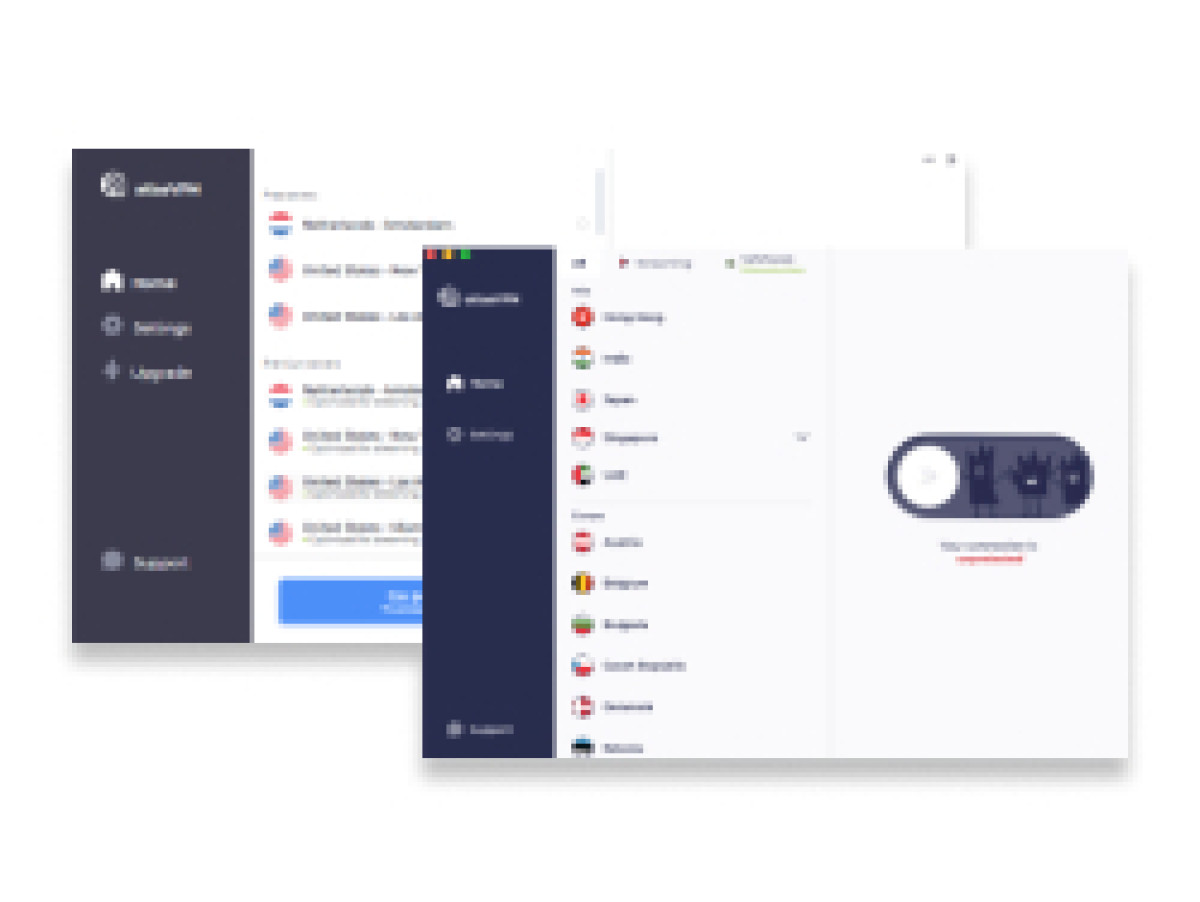 Pros & cons
Has a free version
WireGuard protocol
AtlasVPN can be not so popular but still a worthy choice for your security while trading crypto. It is not as big as other providers and offers a smaller network of servers, but this VPN treasures your safety and makes it possible to reach the platforms you need for crypto trading.
This VPN offers its users strong encryption and doesn't log your personal information or traffic to meet your expectations while searching for the best crypto VPN service. To prevent any data leaks, it has a decent working kill switch for when the connection is lost.
It has servers in more than 30 countries – it is still more than you need to find the right location to connect to your preferred trading platform. For your best experience, it has a speedy WireGuard protocol to make sure that your connection isn't slowed down by the program.
While this VPN does not collect any of your data, if you want to be extra sure you stay anonymous, you can pay by Bitcoin and other cryptocurrencies.
Comparison of best VPNs for Crypto trading
| | | | | | | | |
| --- | --- | --- | --- | --- | --- | --- | --- |
| | NordVPN | ExpressVPN | Surfshark | CyberGhost | Private Internet Access | IPVanish | AtlasVPN |
| Jurisdiction | Panama | British Virgin Islands | British Virgin Islands | Romania | USA | USA | USA |
| Servers | 5200+ servers in 59 countries | 3000+ servers in 94 countries | 3200+ servers in 100 countries | 9000+ servers in 91 countries | 35000+ servers in 75 countries | 2000+ servers in 75 countries | 750+ servers in 38 countries |
| No-logs policy | Yes  | Yes  | Yes  | Yes  | Yes  | Yes  | Yes  |
| Kill switch | Yes  | Yes | Yes  | Yes  | Yes  | Yes  | Yes |
| Accept cryptocurrencies | Yes  | Yes | Yes | Yes  | Yes | No | Yes |
| Simultaneous connections | 6 | 5 | Unlimited | 7 | 10 | Unlimited | Unlimited |
Methodology: how we tested crypto VPNs
Picking the best crypto VPN from the whole industry means checking services' abilities, and advantages and finding the possible flaws. That's why our team needed a methodology that would allow us to compare different providers and test their abilities while doing anything crypto-related. Here is a list of aspects that were crucial while testing crypto VPNs:
Security and privacy. Trading crypto is a financial transaction, therefore, you need to be safe if you want to hide your traffic and personal data. That's why we were looking for VPNs with a strict no-logs policy, ultra-secure encryption, and a kill switch to protect from any leaks.
Server network and speed. The more virtual locations and servers you are capable to reach through the VPN, the more crypto trading platforms you can access. Some providers offer faster servers than others, that also was one of the criteria while testing.
User-friendly app, customer service, and price. The VPN service should be a helpful tool, thus we were trying to find the most convenient and easy-to-use apps. Most have a top-notch customer support service available 24/7 and ready to help with any problem. The price was also a fair point to take into consideration.
How to use VPN with crypto trading
Choose a VPN service that meets your needs. We recommend NordVPN which is considered the best crypto VPN.
Register and install the app on your device.
Pick a server of your choice.
Open your crypto wallet – NordVPN will do the rest of the job and hide your identity.
Tips for trading crypto
If you are a crypto trader, aside from the best VPN you should also use the most reliable platforms for crypto trading. Before getting on one, you should consider what cryptocurrency you want to exchange and how much you use it. Here is a list of the most popular ones:
Binance offers very competitive rates and allows to exchange fiat currency with Bitcoin and other coins.
Bittrex is a fast and secure crypto trading platform for amateurs and professional traders. Unfortunately, there have been cases of closing accounts without notifying users.
Coinbase is a well-known crypto exchange platform that is easy to use and reliable.
eToro is probably one of the most popular platforms to sell and buy various cryptocurrencies.
FTX is a decent platform founded in 2019 that quickly became a common choice by crypto traders.
Unfortunately, not all of these platforms are available in various countries. That is where a crypto VPN can help by ensuring that your data, identity, and location will remain unseen. Keep in mind that in some countries crypto trading is considered an illegal activity, and check the laws of the country you are located in.
Bottom line
While trading crypto has become the new reality of our world, traders shouldn't forget to keep their data and private information safe. One of the best choices is using a VPN service that will keep your traffic encrypted and unseen. This is not only a more secure option for trading crypto but also can make your experience better – by changing the servers and virtual locations you will be able to access more trading platforms.
Sadly, not all VPNs are suitable for crypto – some of them lack security features and are not compatible with crypto activities. That's why you should look for a strict no-logs policy, automatic kill switch, and military-grade encryption. Understanding this choosing a crypto VPN will be easy.
Our team values safety and thinks that it should be your priority to keep your crypto assets secure that's why we recommend NordVPN – no other provider offers safety features and speed like this one.
Frequently asked questions
A VPN for crypto trading is not necessary but strongly recommended – it will keep your information and crypto wallet safe. Moreover, a VPN will let you use a bigger variety of trading platforms as not all of them are available in different regions.
Using and having a VPN will not only keep your data and assets safe but also let you access more trading platforms and crypto markets as you can virtually change your location.
Binance can be banned in some regions, so you need to pick a VPN that has a wide servers network. We recommend NordVPN as it not only has thousands of servers but will keep your private information ultra-safe.