We may receive commissions for purchases made through links on our website. We appreciate your support.

YouTube ads are annoying, there's no debating that, but depending on the ad blocker you've got, you might actually never have to deal with them at all. Many ad blockers can prevent 100% of the ads on YouTube while protecting your privacy at a price that doesn't break the bank – even compared to YouTube Premium.

Recently, YouTube doubled down on its efforts to block users with ad blockers on their browsers, so we tested all the current ad blockers to see if they're still working as of today.

If you're looking to switch from your current one or just need an ad blocker for YT, keep reading:
Ad blockers that work on YouTube
The best ad blockers for YouTube 2023
You've got a lot of choices when going for an ad blocker, but how do you know which one is the best for you? That's where we come in – following is a discussion about why we think these ad blocking applications are the best and how they would suit you:
1. Total AdBlock – Best ad blocker that works on YouTube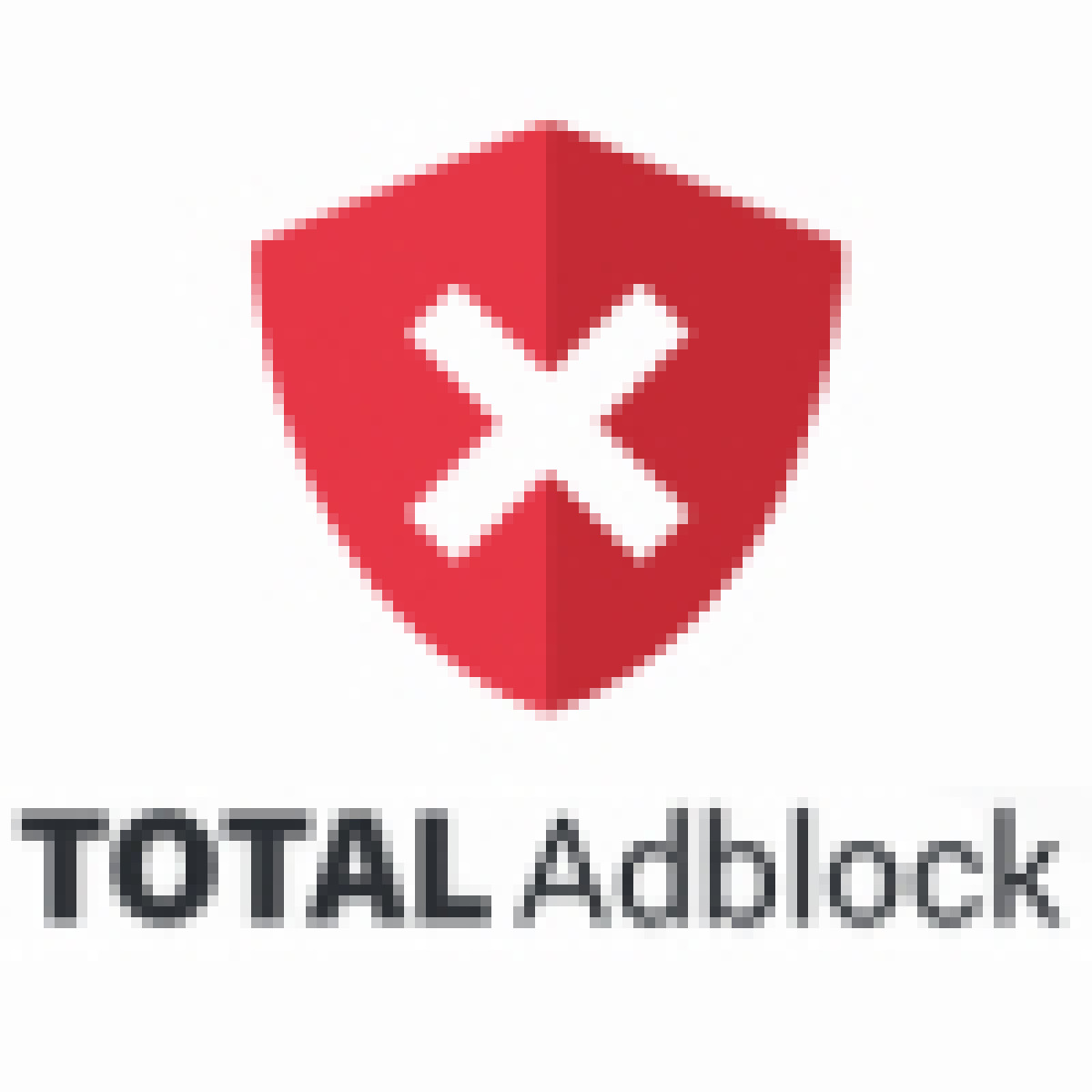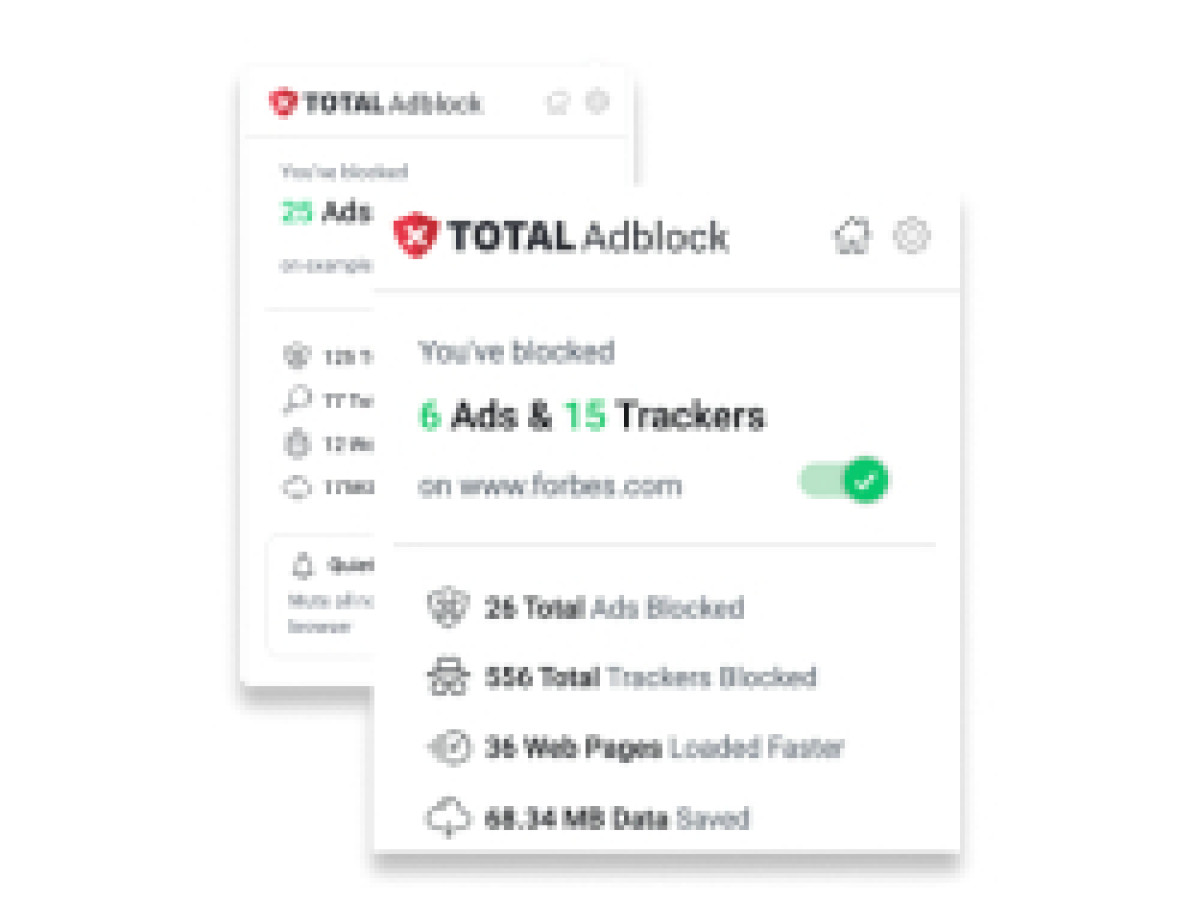 Pros & cons
Remove trackers or ads on YouTube and other sites
Simple to use
No need for manual tweaking
Free version doesn't cover most sites
Total AdBlock is one of the most versatile and efficient ad-blocking solutions out there, catering to both Android and iOS users seamlessly. Beyond just eliminating disruptive YouTube ads on various devices and browsers, it goes the extra mile by removing trackers, pop-ups, and banners, contributing to an improved online privacy experience.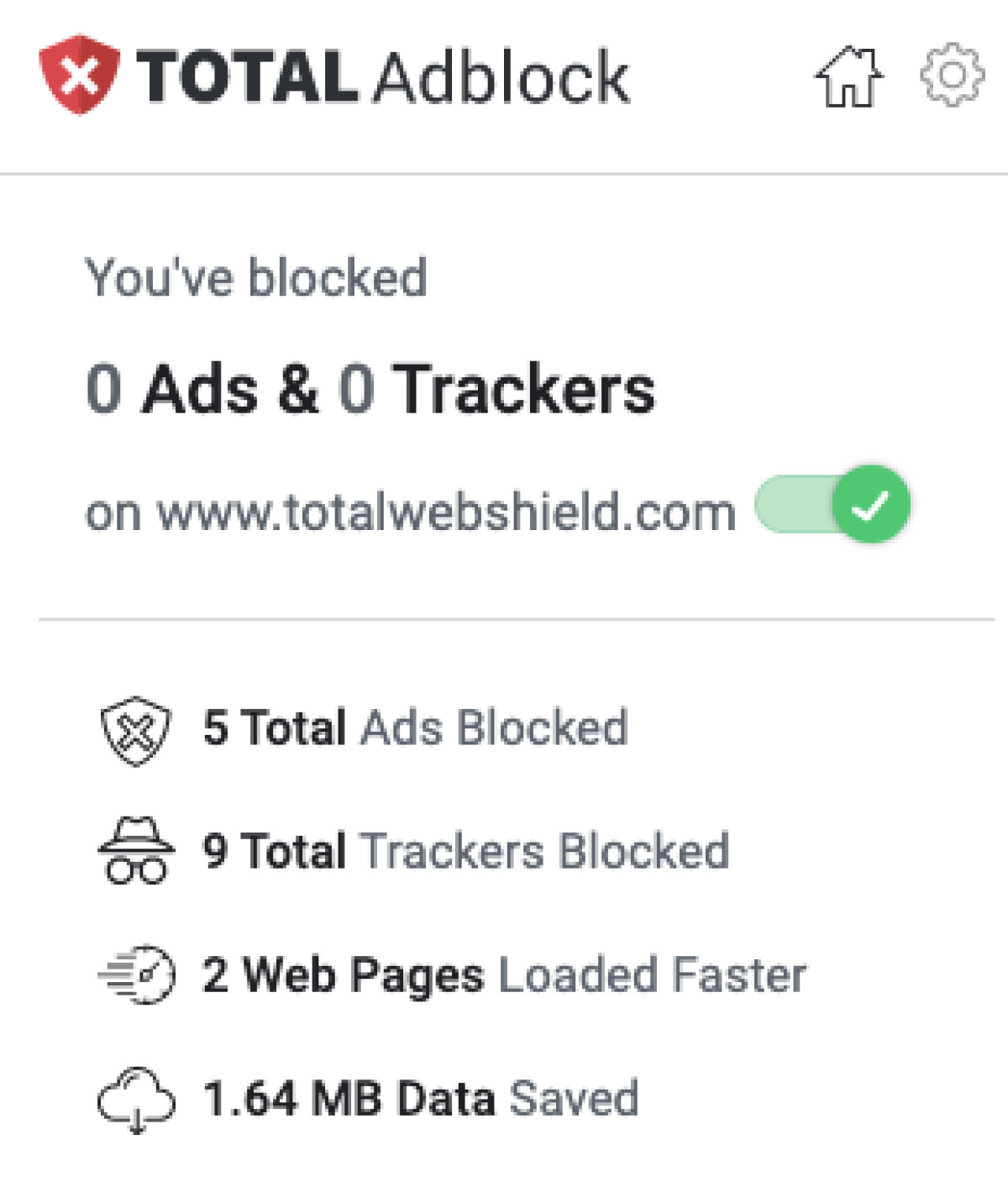 Total Adblock's extension for Chrome.
Its compatibility with popular browsers like Chrome, Safari, Firefox, and Edge ensures a user-friendly experience.
With its comprehensive features and compatibility with browser extensions, Total AdBlock emerges as a compelling choice for those seeking an effective and user-friendly ad-blocking solution.
You can get a one-year license for TotalAV's Total Security package for $29, which is a reasonable price given that it includes a money-back guarantee.
| | |
| --- | --- |
| Types of ads blocked | Ads, pop-ups, and trackers |
| Compatible devices | Desktop (Windows and macOS) and smartphones (Android and iOS) |
| Starting price | from $2.44/month |
2. NordVPN Threat Protection – Highly trusted option for ad blocking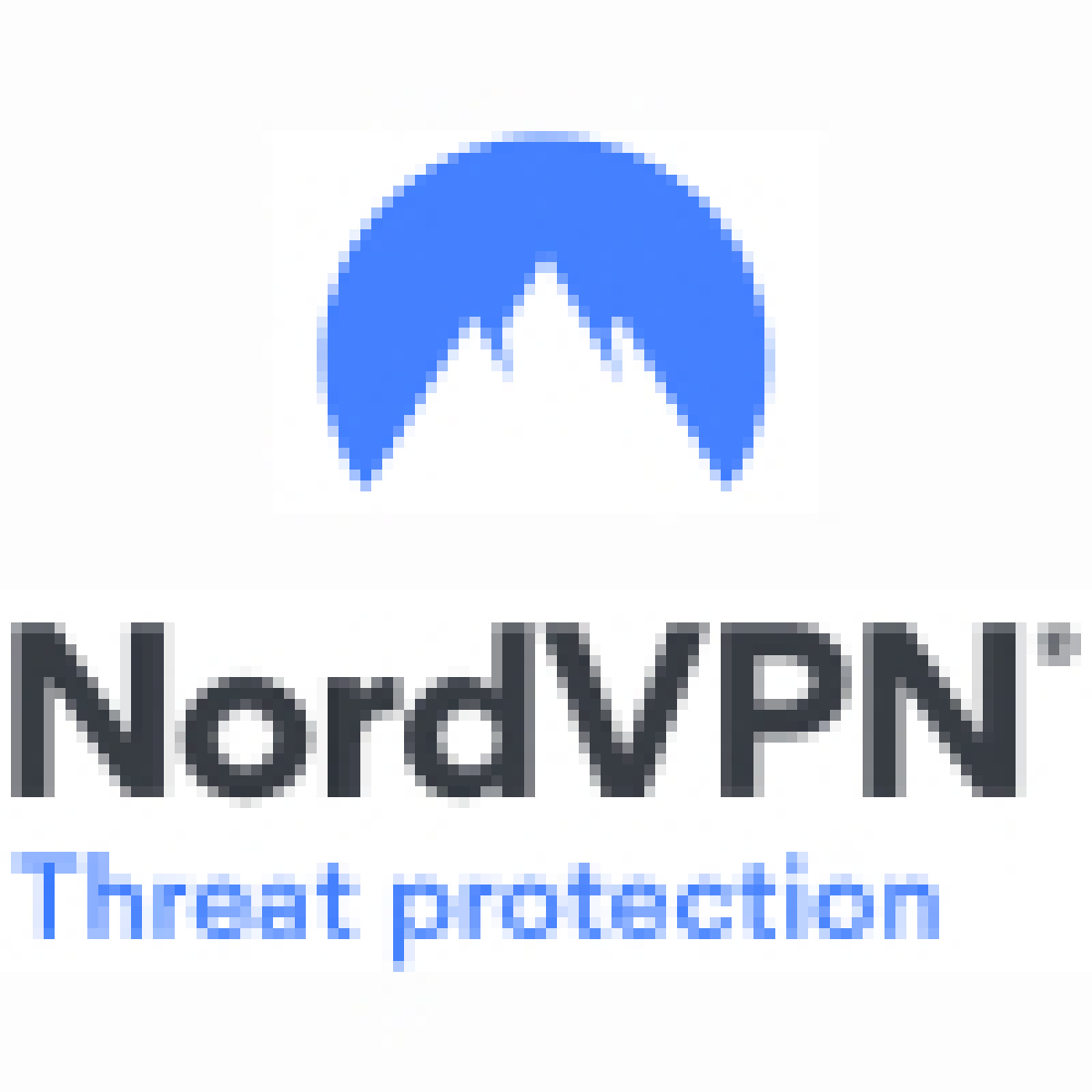 NordVPN Threat Protection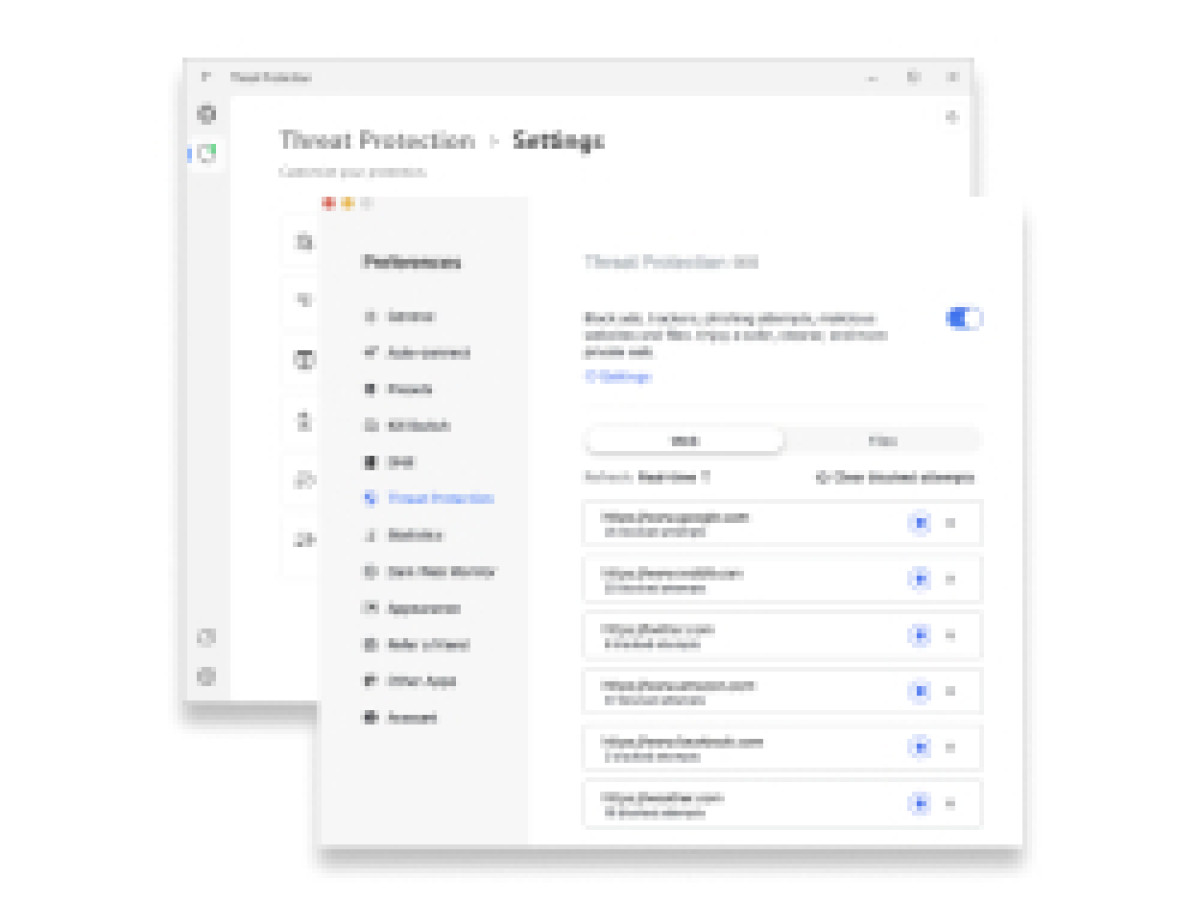 Pros & cons
Blocks ads and trackers with ease
Removes malware
Specifically targets YouTube ads and bypasses anti-adblock measures
Also includes a VPN
Premium plans can be expensive
NordVPN Threat Protection excels as a top-tier cybersecurity solution since it does so much more than just traditional ad-blocking. Successfully passing malware and phishing tests, it impressively tackles ad and tracker blocking.
The seamless integration within the NordVPN app simplifies the whole process too, making it user-friendly.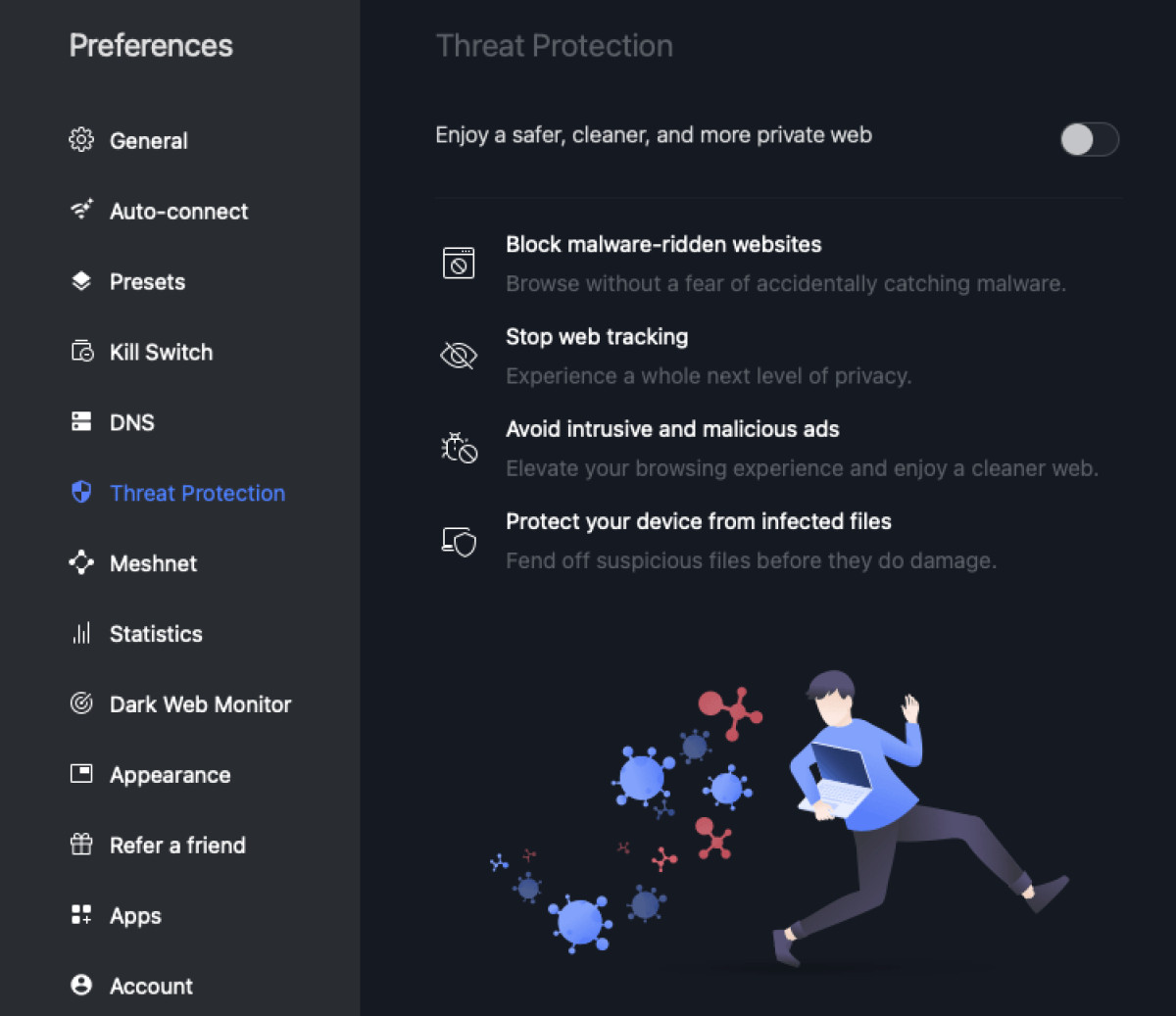 NordVPN Threat Protection is included in the VPN app.
In our testing, we saw that it effectively blocks YouTube ads, showcasing its comprehensive approach to online security. The combination of NordVPN and Threat Protection forms a robust cybersecurity suite, offering encryption for anonymity, safeguarding against cyber threats, and scanning downloaded files for malware.
If you're looking for an all-encompassing solution, NordVPN with Threat Protection is a pretty good option.
NordVPN's Standard package (which includes ad blocking) starts at only $2.99/month, which makes it a competitive option in terms of pricing and features.
| | |
| --- | --- |
| Types of ads blocked | Malicious websites, ads, and trackers |
| Compatible devices | Desktop (Windows and macOS) and smartphones (Android and iOS) |
| Starting price | from $2.99/month |
3. AdGuard – Simple and easy to use ad blocker for YouTube and more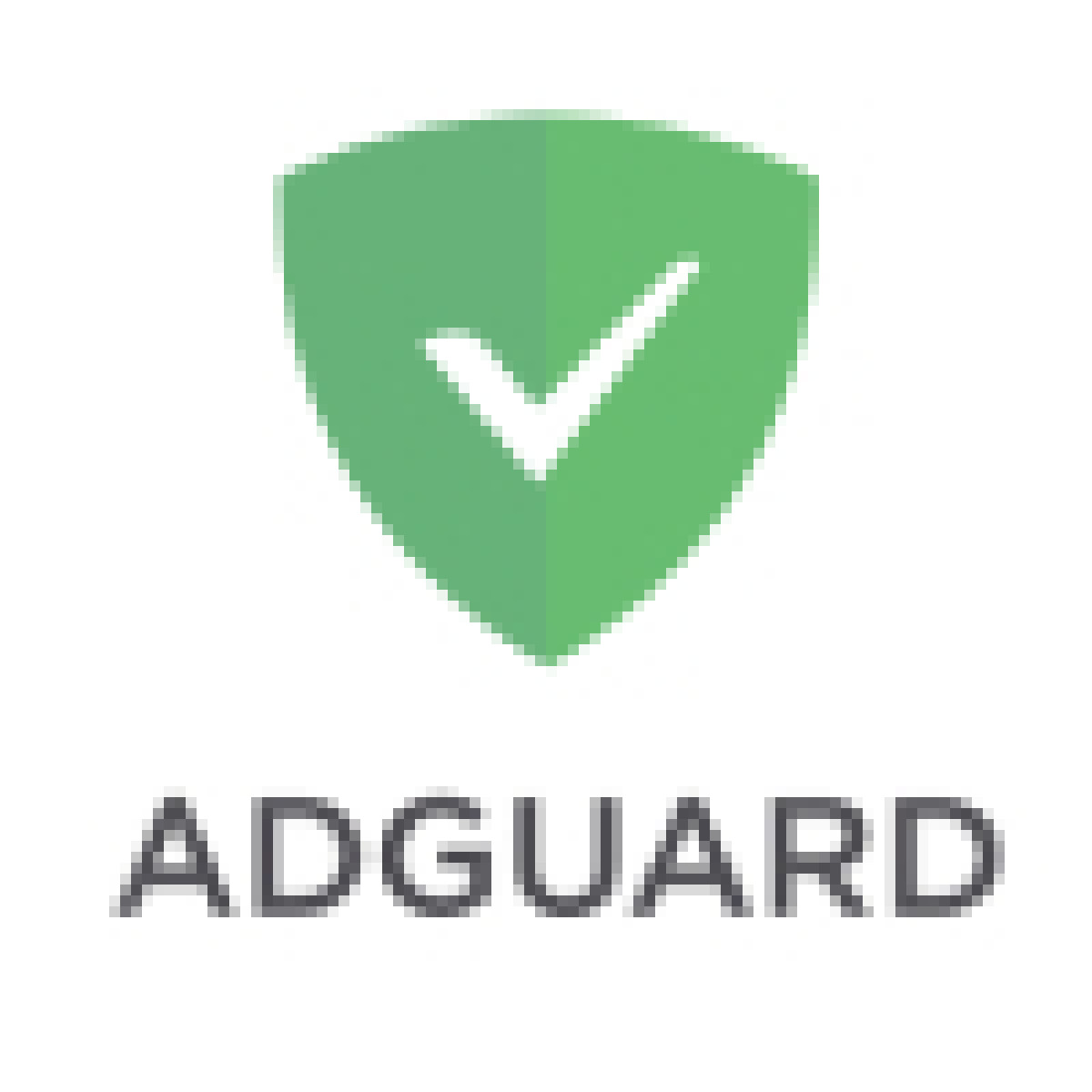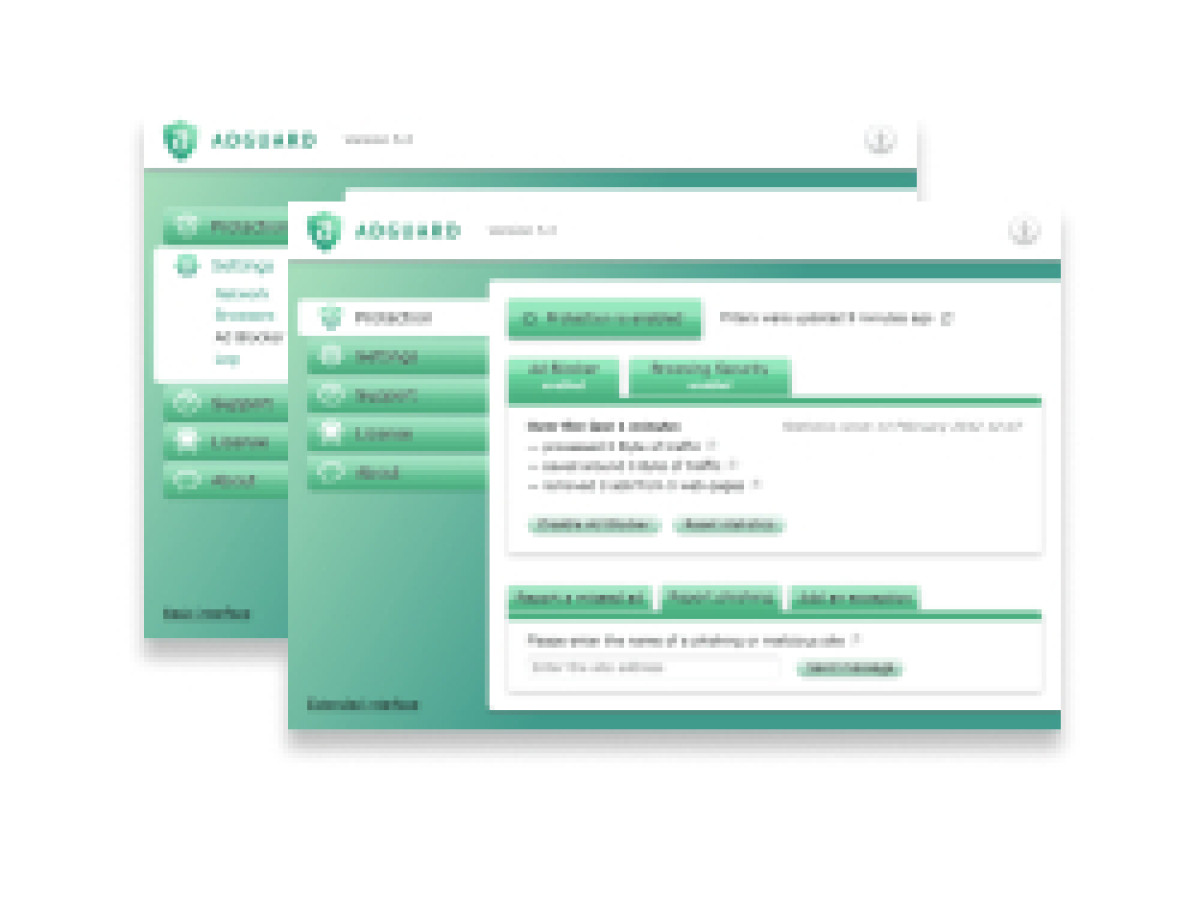 Pros & cons
User friendly YouTube ad blocker
Has a customizable UI
Lets you choose between a browser extension or desktop app
Installing it on all devices can be a hassle
For Android users, there's no Chrome extension
AdGuard stands out with its exceptional ad-blocking combined with a seamless setup and user experience. Whether watching YouTube or browsing, AdGuard offers tailored ad-blocking settings, allowing users to customize preferences, from blocking chatbots to removing context-based ads.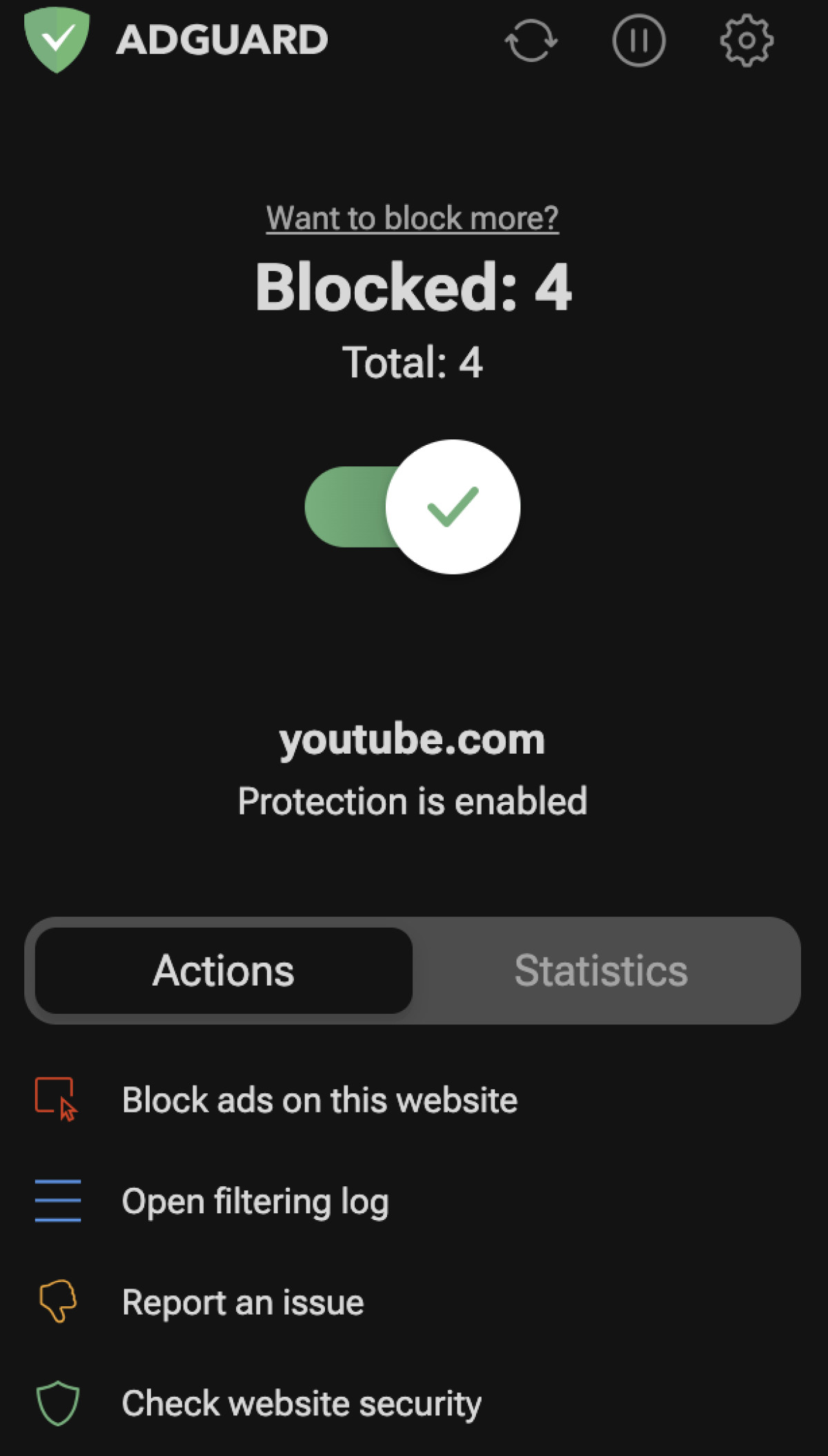 AdGuard's Chrome extension working its magic on YouTube.
The desktop app for Windows and Mac, along with browser extensions for Chrome and Safari, consistently delivers ad-free results.
For iPhone users, it's a bonus that AdGuard's mobile app effectively blocks YouTube ads on Safari. The product's user-friendly setup, compatibility across devices, and the ability to seamlessly toggle ad-blocking between applications and browsers make AdGuard a highly recommended choice for those that want one ad blocker for all their devices.
AdGuard starts at $1.49/month and is charged annually, making it an even more affordable option than NordVPN and highly attractive on a budget.
| | |
| --- | --- |
| Types of ads blocked | Ads, trackers, and malware |
| Compatible devices | Desktop (Windows and macOS) and smartphones (Android and iOS) |
| Starting price | from $1.49/month |
4. uBlock Origin – Free and seamless extension for one-click ad blocking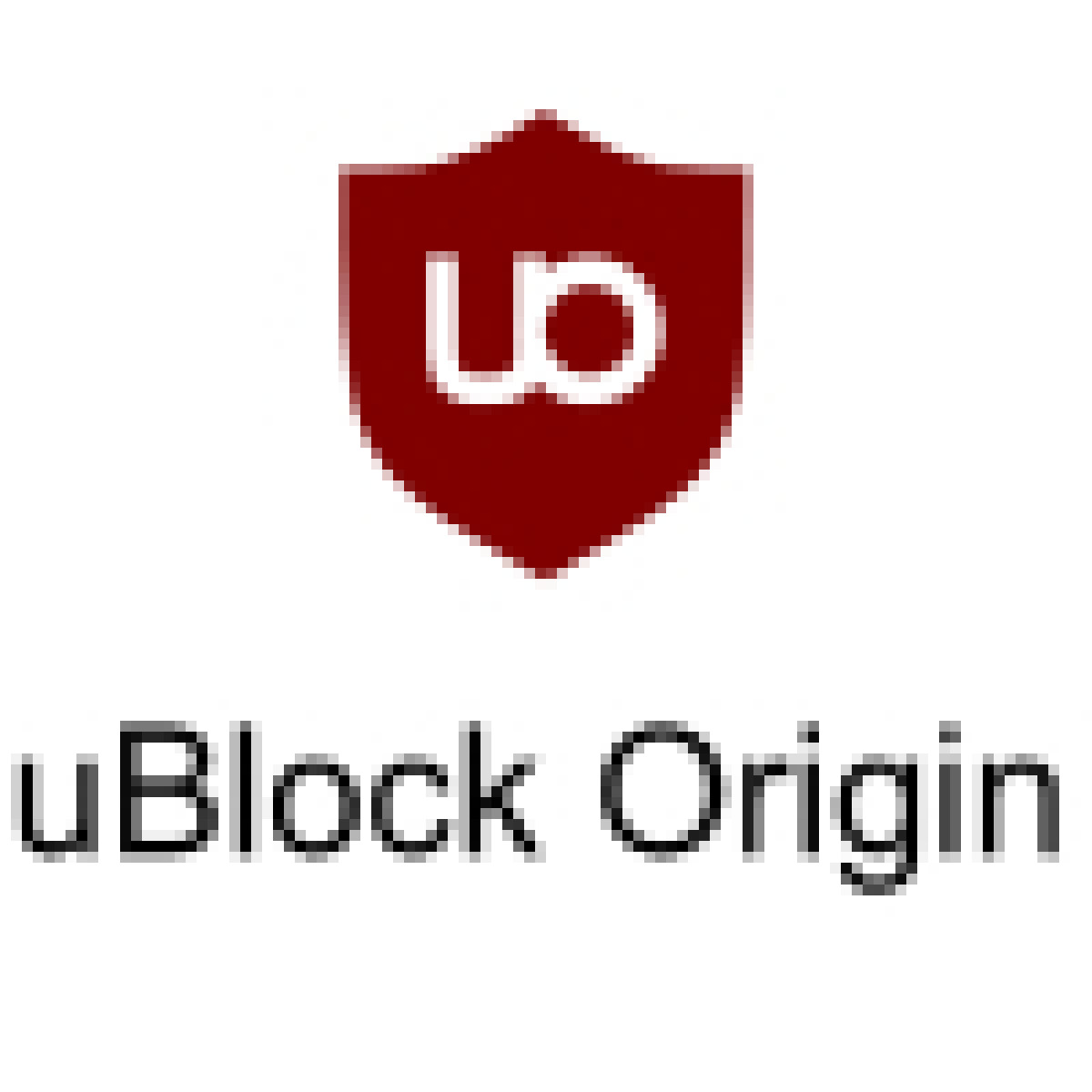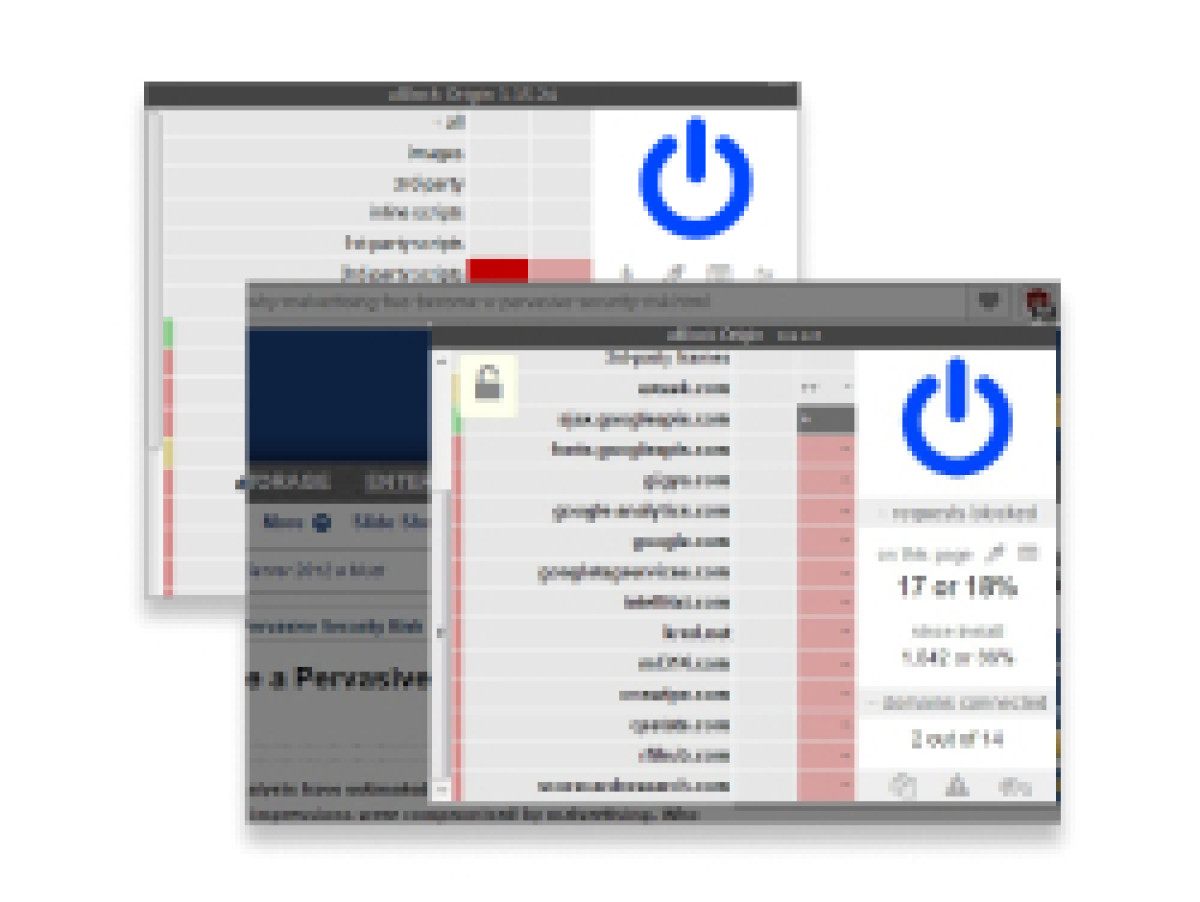 Pros & cons
It's an open-source app
Capable of blocking all kinds of ads
Has a one-click-operation
Not much in the way of customization
Only available as a browser extension, no app
uBlock Origin is a name you might find recommended on Reddit and other user-generated-content-based platforms for its open-source design and more. As an ad blocker, it's as easy and simple as it gets and is very reliable in blocking ads as well as trackers on any site – especially YouTube.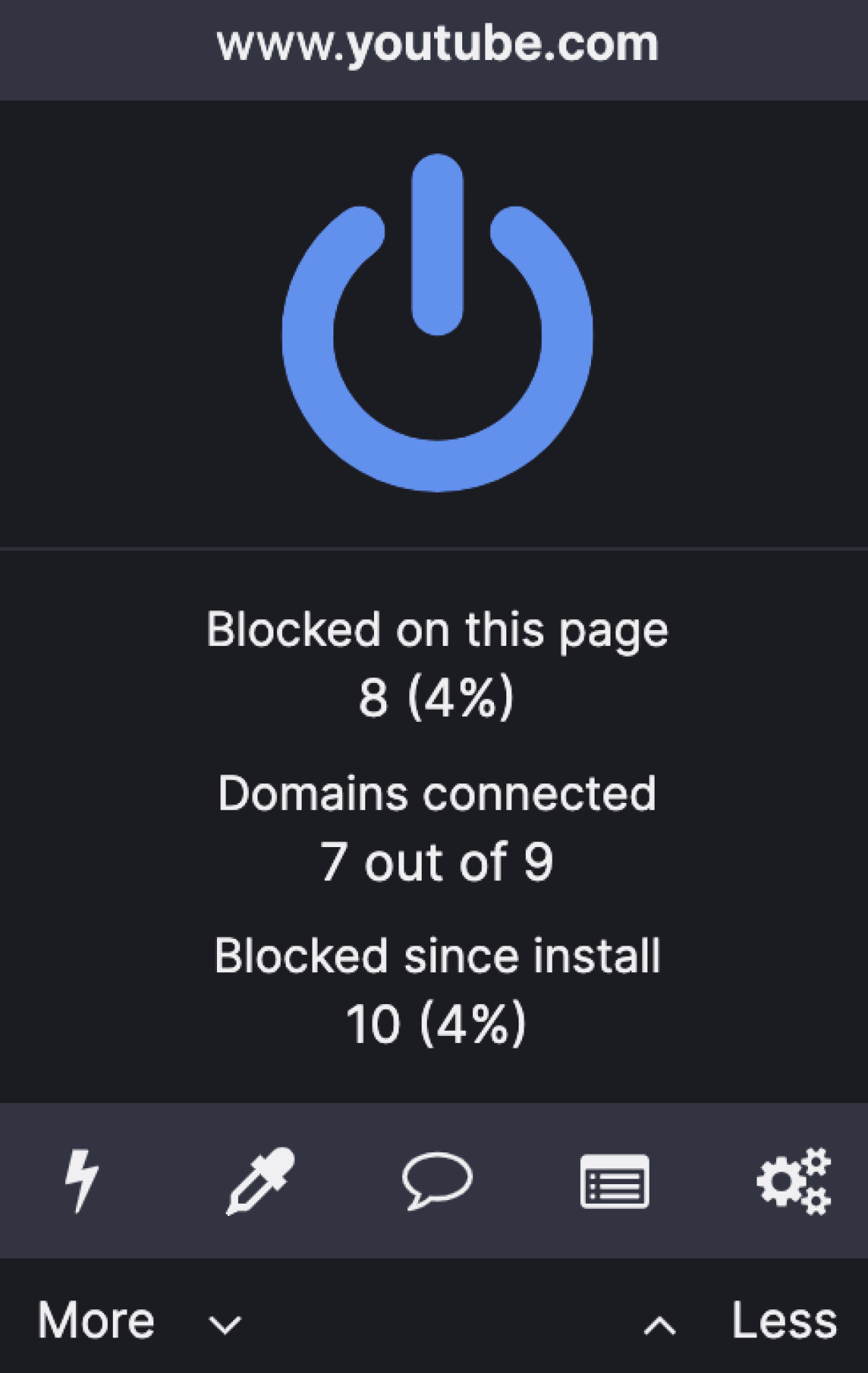 uBlock Origin's browser extension.
In our testing, we found that YouTube occasionally gives you its anti-adblock notification in order to keep watching, but a simple refresh of the page solves this problem. uBlock Origin is trusted by millions of users and is a free extension that gets the job done as easily as possible.
As it is open source, uBlock Origin is completely free to use for everyone and does not require any form of payment, which is great if you're looking to try the full thing out without any formalities being required.
| | |
| --- | --- |
| Types of ads blocked | Ads, trackers, and pop-ups |
| Compatible devices | Desktop (Windows and macOS) |
| Starting price | Free |
5. Surfshark CleanWeb – Hands-off ad block that removes all kinds of ads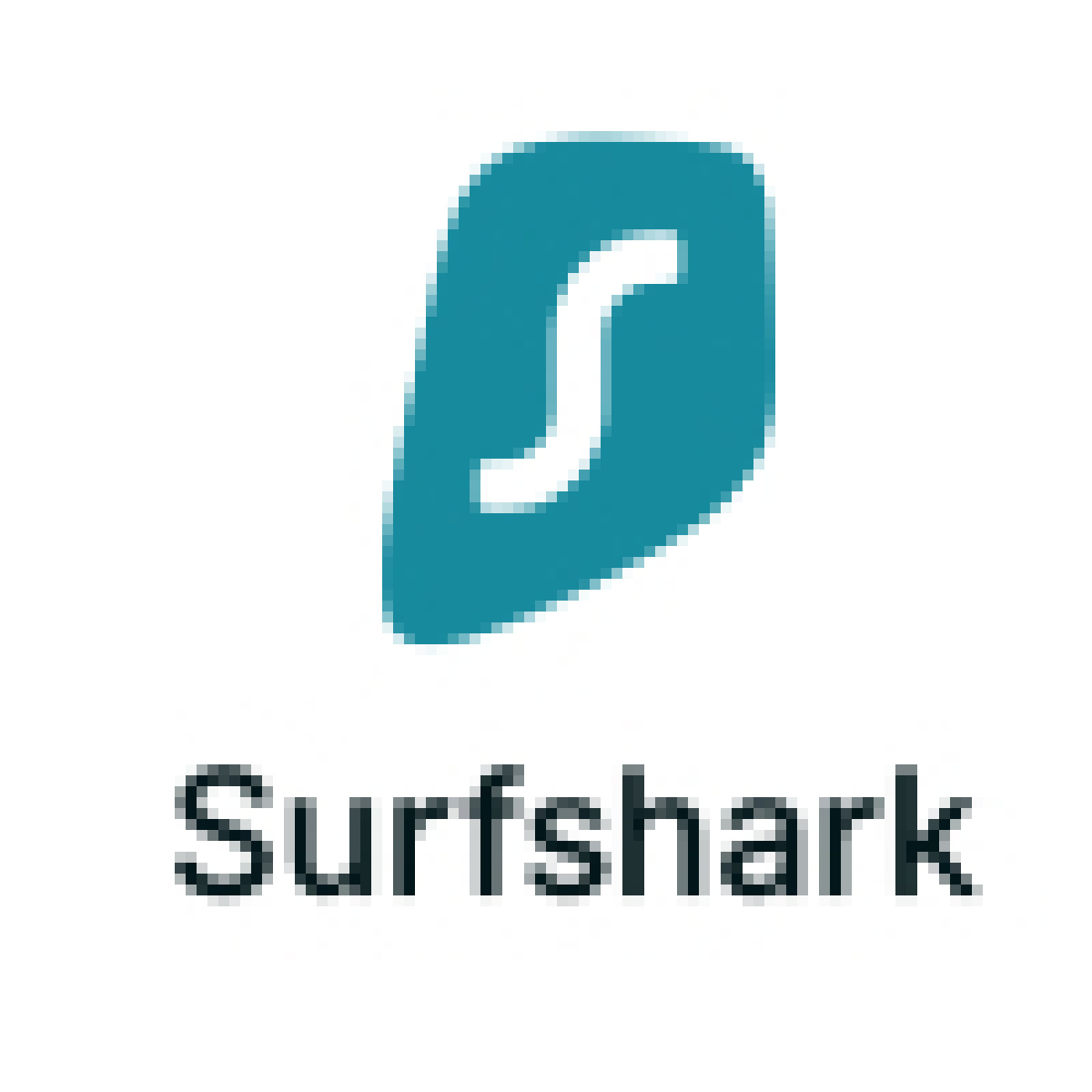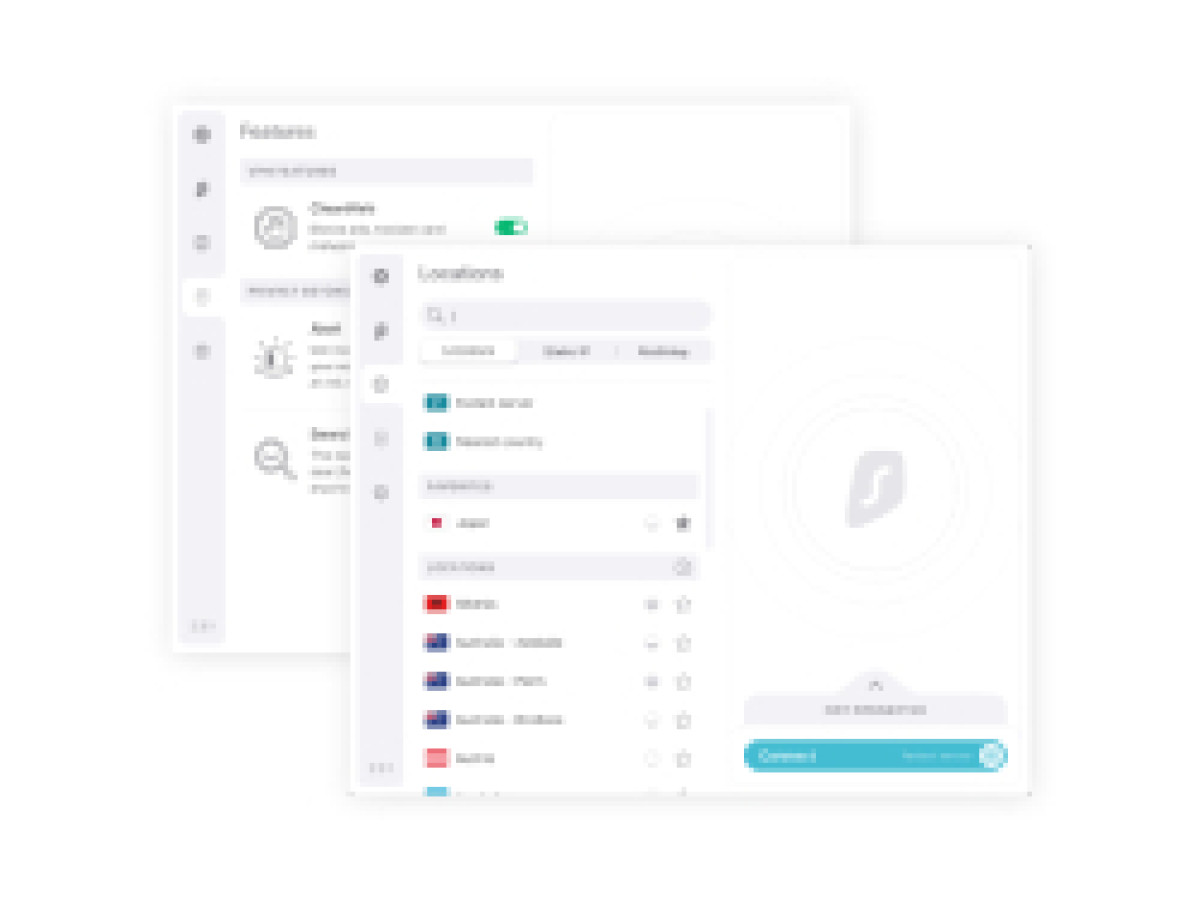 Pros & cons
Has an organized UI
Offers affordable subscription plans
Provides comprehensive protection from all kinds of ads
With a free-trial, Surfshark is a budget-friendly option that lets you use it on an unlimited number of devices even on the most basic plan. Its browser extension is super easy to use and actually offers a lot of customizability for the user without getting too technical.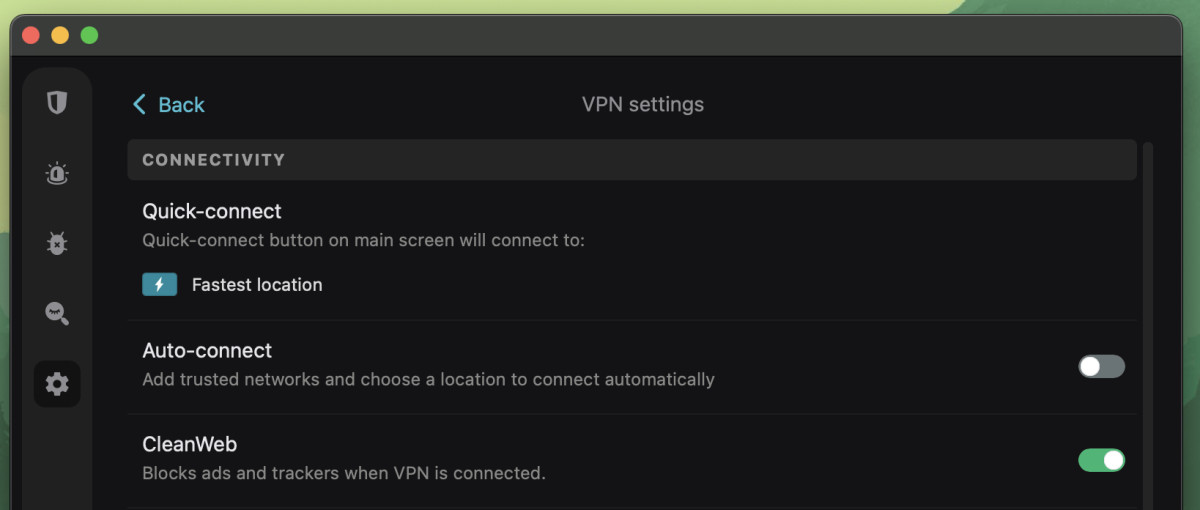 Surfshark CleanWeb in the Surfshark VPN app.
In our tests, we were able to block all video banners, pop-ups, and even search ads while using Surfshark CleanWeb. Surfshark is basically a VPN, but its CleanWeb feature comes built in for you to use for ad blocking.
The best part is, even if you're disconnected from the VPN, its CleanWeb service keeps running and protects you from all ads, trackers, and more.
At only $1.99/month and a money back guarantee, Surfshark CleanWeb is the most affordable option on our list with no compromises on the necessary features.
| | |
| --- | --- |
| Types of ads blocked | Ads, malware, video ads, and pop-ups |
| Compatible devices | Desktop (Windows and macOS) |
| Starting price | from $1.99/month |
Methodology: How we tested YT ad-blockers
Our testing of the ad blockers involved looking at a few important aspects to understand how well they perform.
Firstly, we compared their prices to see if they offer good value compared to other options.
Then, we looked into the installation process, checking how easy it is to set them up on different devices like computers and browsers. A crucial part of this was the level of customization each ad blocker allowed, particularly in terms of tailoring the ad-blocking experience to suit individual needs, such as blocking specific types of ads.
Effectiveness in blocking browser ads and, notably, YouTube ads was a central focus. Rigorous testing involved exposure to a diverse range of online advertisements to evaluate the blockers' efficiency in preventing intrusive content.
The evaluation extended to both desktop and mobile environments, ensuring a comprehensive understanding of each ad blocker's capabilities.
By conducting these tests, we were able to get a comprehensive understanding of how each ad blocker performs in real-world scenarios. This information is valuable for users seeking a solution that aligns with their preferences and effectively curtails unwanted ads.
Do ad blockers work on YouTube?
From our testing, we saw that most ad blockers definitely do work on YouTube. In the past, this was a lot easier as YouTube didn't have many measures in place to prevent an adblock from running on their site. This meant that you could get the ads blocked with pretty much any ad blocker on the market.
However, this changed recently as YouTube declared war on ad blockers, which led to a significant number of these apps facing issues in doing their job.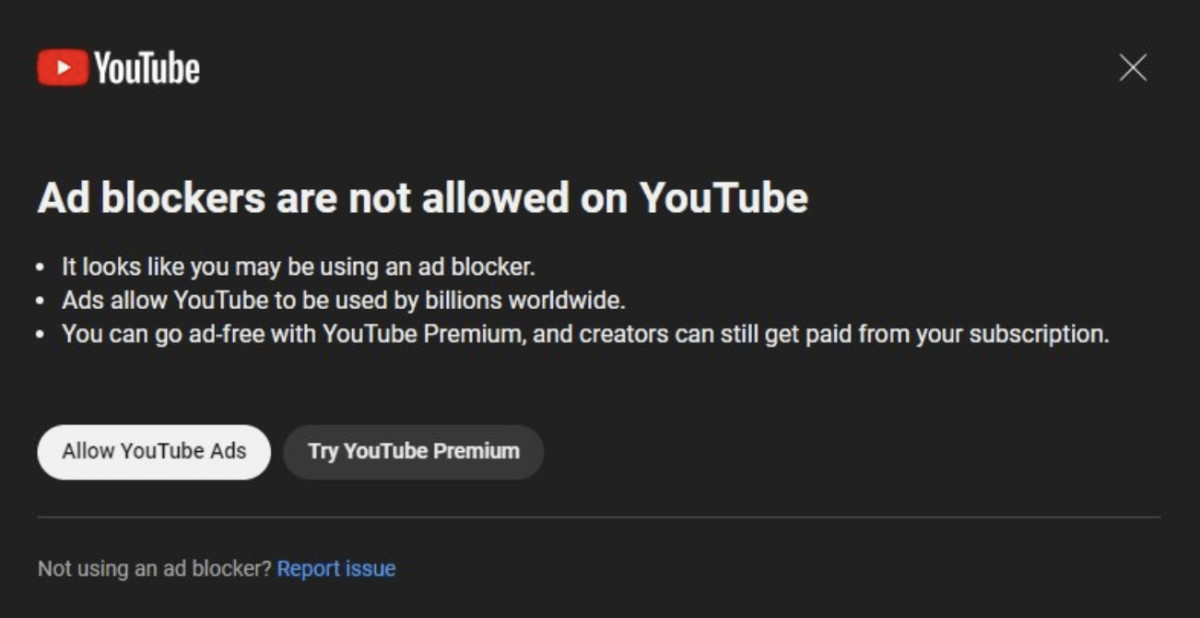 YouTube has started to crack down on ad-blockers.
Accordingly, we tested to find the ones that still do work on YouTube and can confidently report that your YouTube experience can remain ad-free without paying for Premium.
The level of blocking and the overall ad-free experience definitely varies from provider to provider, as we covered above, but overall, you won't have any issues with the ad blockers we recommended.
Best YouTube ad blockers 2023 compared
Here's a quick look at how the above-mentioned YouTube ad blockers differ from each other:
| | | | | | |
| --- | --- | --- | --- | --- | --- |
| | Total Adblock | NordVPN Threat Protection | AdGuard | uBlock Origin | Surfshark CleanWeb |
| Price | from $2.44/month | from $2.99/month | $1.49/month | Free | $1.99/month |
| Money-back guarantee | 14 days | 30 days | 60 days | None | 30 days |
| Compatible devices | Windows, macOS, Android and iOS | Windows, macOS, Android and iOS | Windows, macOS, Android and iOS | Windows and macOS | Windows and macOS |
| Types of ads blocked | Ads, pop-ups, and trackers | Malicious websites, ads, and trackers | Ads, trackers, and malware | Ads, trackers, and pop-ups | Ads, malware, video ads, and pop-ups |
Why should I use ad blocker for YouTube?
The most obvious reason why you should use an ad blocker for YouTube is so you can continue to watch your favorite videos without being interrupted by ads. Here are a few more reasons:
Uninterrupted Viewing Experience: Ad blockers ensure that you can watch YouTube videos without interruptions from ads, allowing for a seamless and continuous viewing experience.
Time Savings: By blocking ads, you save time that would otherwise be spent waiting for advertisements to finish before accessing the desired content.
Save money: By using an ad blocker, you won't have any reason to get YouTube Premium. This way, you'll be able to save tons of money.
Enhanced Focus: Ad-free YouTube browsing helps maintain focus on the chosen content without distractions, leading to a more immersive and enjoyable watching session.
Reduced Data Usage: Ads often consume data, and by blocking them, you can potentially save on data usage, especially for users with limited data plans.
Privacy Protection: Ad blockers can minimize the tracking of your online behavior by preventing targeted ads based on your browsing history, thereby enhancing privacy.
Reduced Clutter: Eliminating ads declutters the YouTube interface, providing a cleaner and more user-friendly environment for navigating through videos and playlists.
Security Enhancement: Ad blockers can contribute to a safer online experience by preventing the display of potentially malicious ads that may contain malware or phishing elements.
Should I consider YouTube Premium for ad-free YouTube?
Yes, YouTube Premium is great for ad-free YouTube, but keep in mind that it can be a bit expensive. It's especially handy for watching on TV, making the experience uninterrupted.
You also get YouTube Music, which is great because it has all kinds of music, even the ones that are not usually found on other music apps, like live recordings and concerts.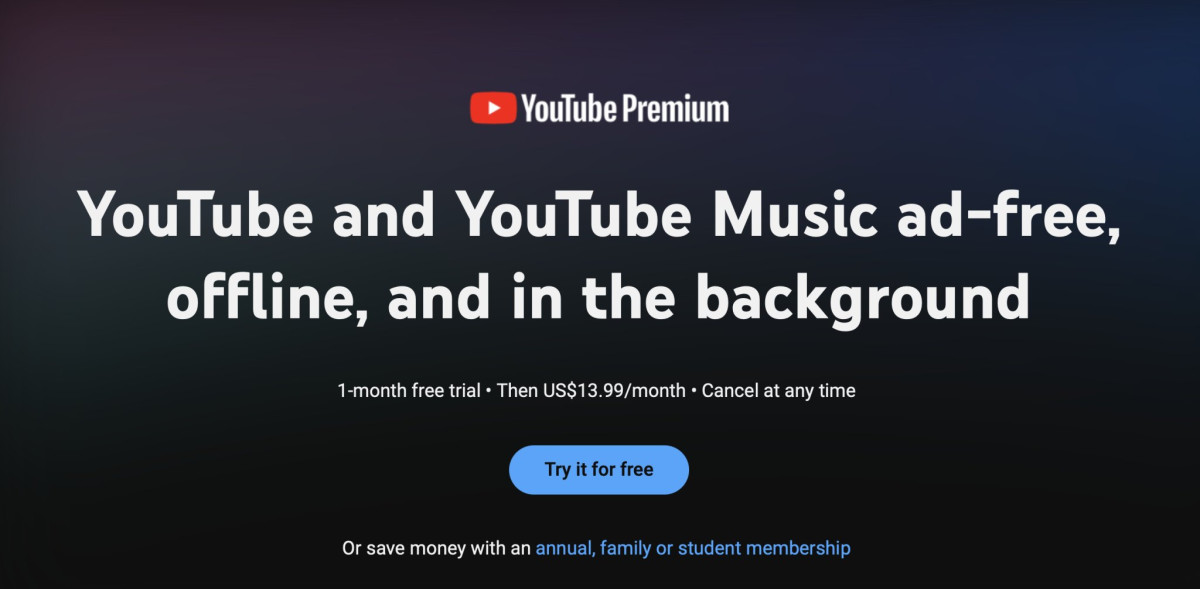 YouTube Premium includes ad-free videos and YouTube Music, but it's expensive in the USA.
With YouTube Premium, you can download videos to watch later without needing the internet, which is great for trips. Plus, you get access to special content from famous creators.
So, if you really don't like ads and want some extra perks, paying for YouTube Premium is a fair and worthwhile choice. If you're only looking to block the ads, however, then it's much better to opt for an adblock solution that would be much cheaper.
Final thoughts
Recently, it's gotten a bit harder to block ads on YouTube, making ad blocking that much more important of a feature. With that in mind, finding an adblock that actually works isn't as simple as it seems, as we've discussed in this article.
Having read through it, you should now have a better understanding of which ad blocker has the best features for your needs, budget, and preferences.
We recommend checking out Total Adblock as it's very effective and comes with an incredibly powerful antivirus, which can help with keeping your device safe.
With that said, if you're still undecided, you can rest assured that you won't go wrong with any of the choices laid out here.
Frequently asked questions
There are a lot of adblocks that stop ads on YouTube. We recommend using Total Adblock, but there are more options that you can try out, too. All the adblocks mentioned in this article are capable of stopping YouTube ads.
Yes, blocking ads on YouTube without paying for YouTube Premium is as simple as getting an adblock software. This can be a browser extension that you install, or it can be a desktop app that runs in the background for your protection and usually has extra features.
When it comes to free adblocks, uBlock Origin is the undoubted best ad blocker and works flawlessly. With free software, it's natural to be skeptical, but since uBlock Origin is open source, that concern is also addressed, making it a top choice in free options.