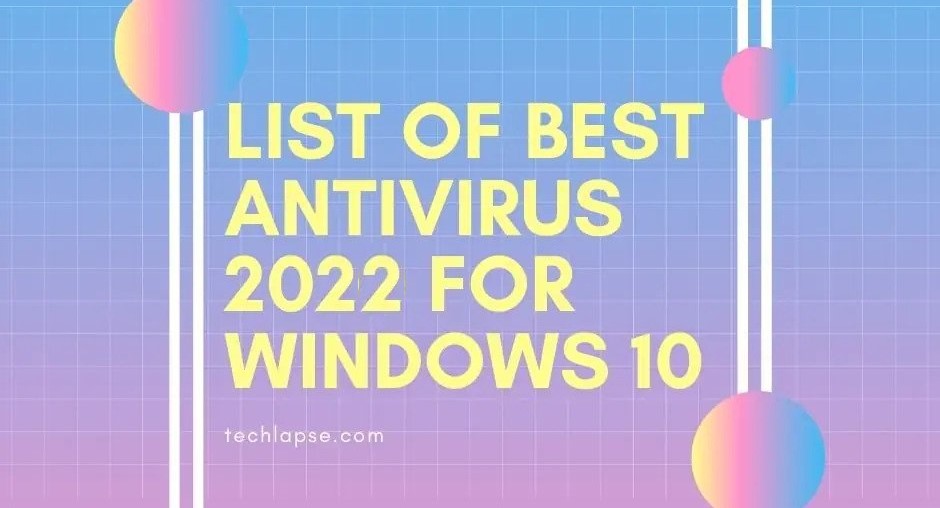 We may receive commissions for purchases made through links on our website. We appreciate your support.

With the uprising in cybersecurity issues, an Antivirus specifically best for windows 10 for Internet users is now considered a must-have.

Antivirus vendors are working hard to strengthen their protection, improve their ergonomics, and develop additional features. In this article, we close up on the latest free and paid security suites among the best on the market.
List of Best antivirus 2023
1. Bitdefender Total Security: One For All
Year after year, the Romanian publisher is ranked first on the podium of the best antivirus 2023. From its defensive shields to its features, through its ergonomics, its customer service, and its rates, Bitdefender achieves almost a faultless at all levels. Also known as Best antivirus for windows 10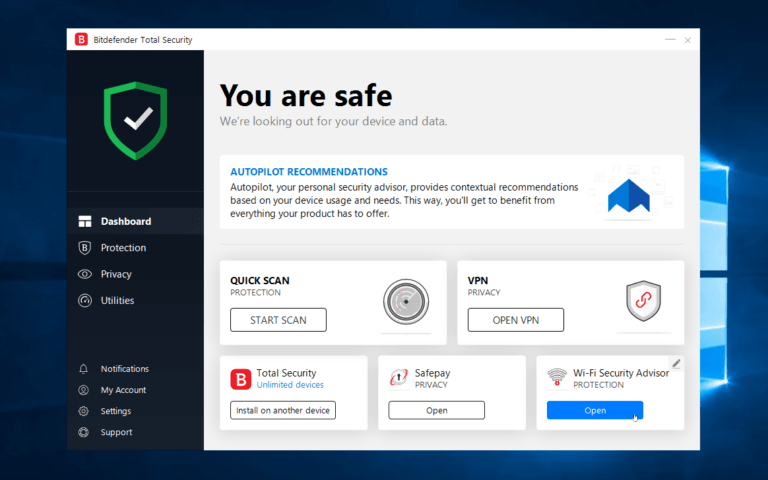 Pros:
Complete and highly reliable protection, interface, and Web console, performance. Realtime-file scanning, Upto-date virus database.
Cons:
Password Manager disappointing, VPN limited to 200 MB/day
New features:
Remediation of ransomware, adaptive network protection, network analysis via the Bitdefender Central app
Our Opinion 9/10
Described as an exceptional product by leading independent testing labs, the Bitdefender suite is proving to be very impressive. Despite some other functions, it offers optimal protection and excellent comfort of use.
Able to operate in total autonomy thanks to its self-pilot mode, it is ideal protection for families and novices who do not need to take care of anything. Conversely, experts have discrete access to many settings to configure each module. Many assets that make the 2023 edition a great vintage.
Buy Bitdefender Total Security
2. Kaspersky Total Security: The Protector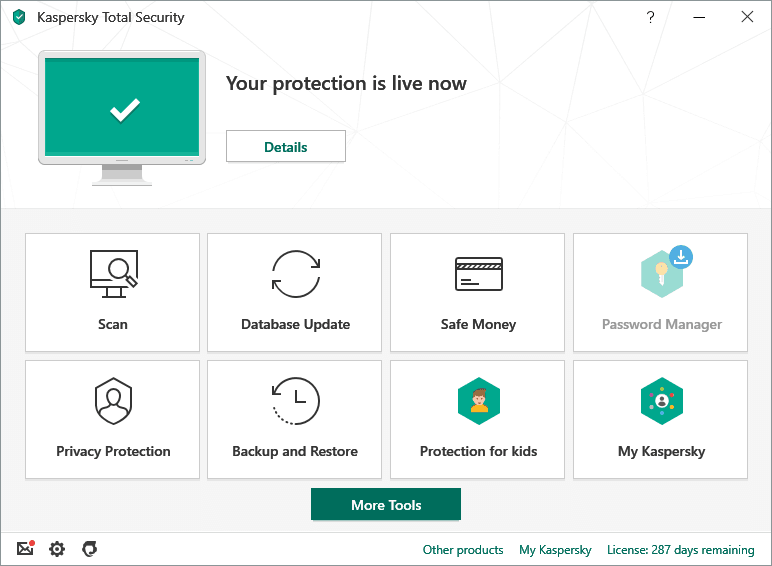 Suspected of conniving with Russia, Kasperskys software has been banned by authorities in many countries, including the United States. However, the Russian publisher is staying the course by continuing to improve its security software that is still among the best in the market.
Pros:
Very powerful global protection, richness and functional quality, advanced web portal
Cons:
High prices for a limited number of devices, iOS protection non-existent, major functions reserved for the premium version
New features:
Kaspersky Security Cloud (free tool for web protection), Password Manager and Software Updater enhancements
Our Opinion 8.5/10
Many publishers should follow the example of the care taken by Kaspersky to all the details of its security suite.The Russian publisher leaves absolutely nothing to chance and deserves for many reasons to be in first place in this comparison.But as in previous years, the publisher sins by its lack of commercial competitiveness with offers too expensive unsuitable for the current demand.
3. Norton Security Premium: The Best Family Suite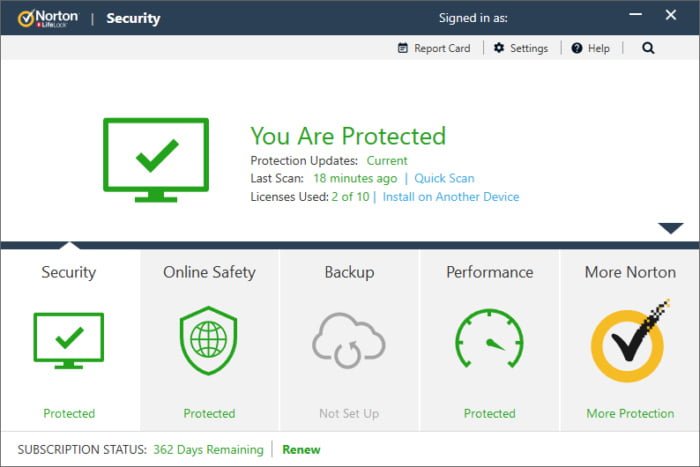 The new edition of Norton Security evolves little or nothing compared to the previous year. Apart from a few discreet changes in its interface and designations, the suite is still based on a first-rate defensive arsenal and ergonomics particularly well-crafted.
Pros:
Complete and ultra reliable protection, interface and web console simple and effective, functional wealth, up to 10 devices (premium version)
Cons:
Few customization options, VPN limited to 200 MB/day, Startup memory hogger.
Whats new:
Power Eraser tasked with eliminating tough threats
Our Opinion 8.0 / 10
Norton Security Premium which covers up to 10 devices (Windows, Mac, Android, and iOS) is still one of the safest and most family-friendly suites.
Although Symantec does not offer anything new this year, the suite still relies on reliable and effective protection and additional services (web console, parental control system) better than average.
4. ESET Internet Security: Lightweight, yet powerful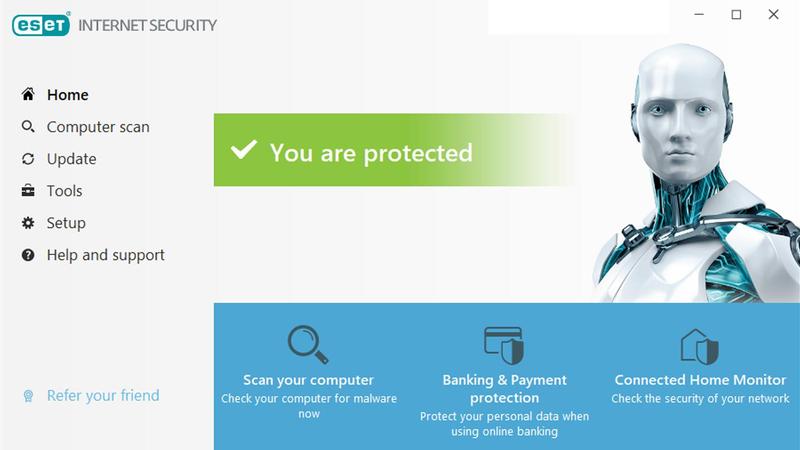 It is not for nothing that Google has used ESET to manage the protection of its Chrome web browser.Lightweight, ultra fast and powerful, the security suite of the Slovak publisher is one of the best possible protections for Windows.
Pros:
Performance, very effective protection, impact on the system almost zero, many configuration options, advanced remediation tools
Cons:
Few additional features, aging interface, high tariffs
New features:
Enhanced surveillance of connected objects, transaction protection banking
Our Opinion 7.5/10
ESET Internet Security that systematically blocks online or offline threats. The publisher relies a little too much on its achievements by not changing its interface or features.
If its outstanding performance and configuration options remain serious arguments for expert users, the publisher will have to evolve its security suite to rise to the level of Bitdefender or Kaspersky. Not to mention a price that is still prohibitive given the limited number of jobs proposed.
5. McAfee Total Protection: The Effective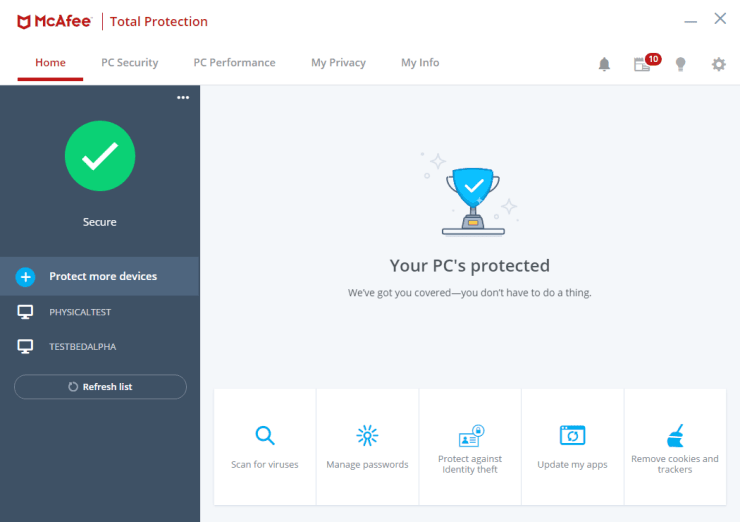 Designed for family use, the McAfee Total Protection suite is one of the most feature-rich. Its defensive qualities against the most advanced threats are clearly progressing, but the slowness of the analyzes and its loaded interface continues to be lacking.
Pros:
Very effective protection, many additional features
Cons:
Interface and ergonomics confused, system impact during analysis, prohibitive tariffs
New features:
Apps Boost: improves application performance, web boost: blocking unwanted downloads
Our Opinion 7/10
McAfee made efforts but still has not found the winning recipe. The interface and ergonomics are still confusing, and some essential identity protection functions are sorely lacking. Despite the one-off promotions offered by the publisher that can save up to 50% on some versions, McAfee continues to charge prohibitively high rates.
Now, this wraps up our list of Best Antivirus for Windows 10. Hope this helped you picked your favorite antivirus according to your needs.