We may receive commissions for purchases made through links on our website. We appreciate your support.

From 2023, Netflix has finally started to crack down on free password sharing in the US, India, Canada, and other countries. Yet, the streaming giant has developed an alternative paid way to continue sharing your Netflix account. But if you don't feel like paying $7.99 per extra account, you may bypass the Netflix sharing ban in other ways, and even for free.

The easiest way to continue sharing a Netflix password is to use NordVPN's Meshnet, which allows sharing the same IP address with up to 60 people for free. Not only will your family and friends living away from you be able to use your Netflix account, but they will also have a secure network connection.

Even though you've already got the top solution for the issue, there are more workarounds to continue sharing your Netflix account. In this article, you will learn how these broadcaster's regulations work and find 5 different methods for bypassing Netflix password sharing restrictions.
How to get around Netflix household
Netflix's new account sharing policy determines households as "you and the people you live with." This means that once your children go to college, they will no longer be able to use your family's Netflix without getting a sub-account.
Luckily, with NordVPN Meshnet, you can get around Netflix household limits and help your family or friends continue using your account wherever they are for free. Here's how:
Download and install NordVPN now 68% off.
Create an account or sign in to your existing one.
Find the Meshnet icon (four connected dots.)
Activate NordVPN's Meshnet after reading the given information about the feature.
Choose to link remote devices, and when the following window opens, click Link external devices.
Enter your friend's email in the box and click Send invitation.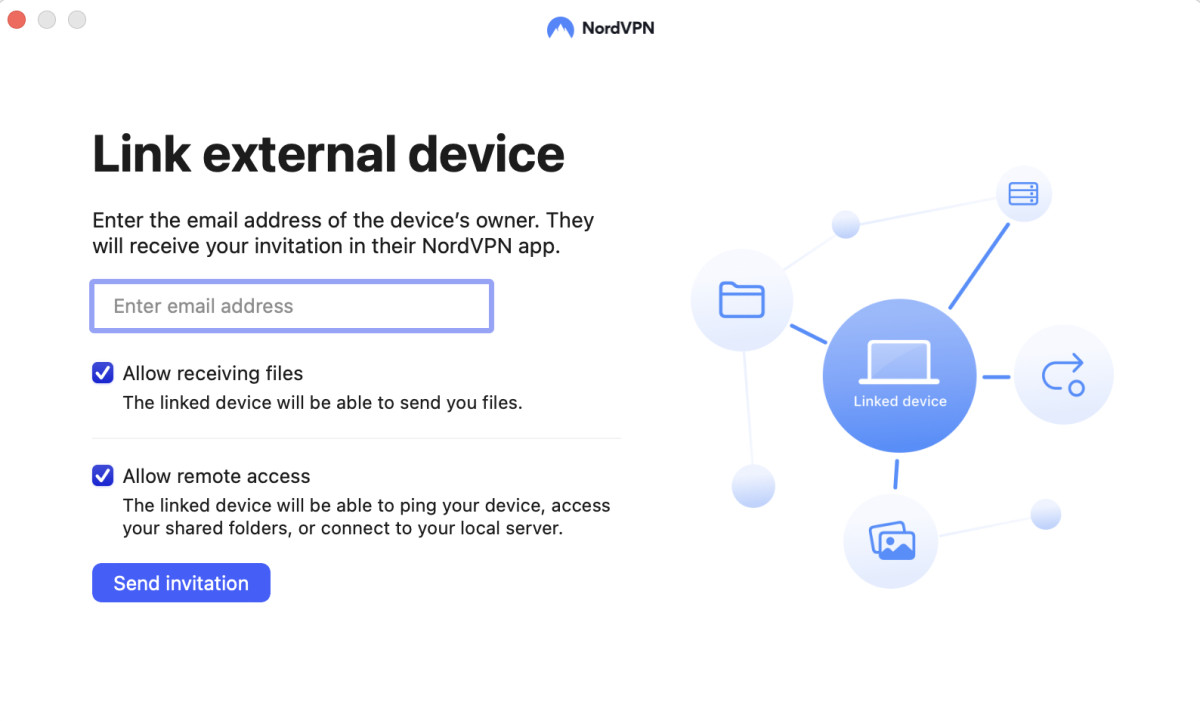 When your friend or a family member accepts the invitation, you will start sharing the same IP address. And this is the time when anyone linked to your device can head to Netflix and bypass the password sharing restrictions.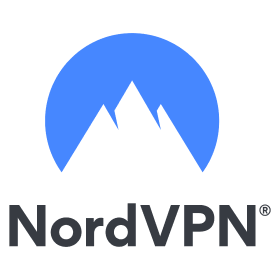 Get NordVPN now with 3 months as a gift!
Take control of your online privacy with NordVPN. Get a 2-year subcription at 68% OFF + 3 months free!
How does Netflix know I share my account?
Netflix monitors 4 different technical sources to find out whether you're sharing your account or not. The first of these is your IP address. It looks at the location that you're accessing your account from and confirms that it matches the address of your household.
Along with this, it also uses your device IDs and account activity to become further sure of your login location. So, if you sign into your account on your usual iPad and binge-watch your favorite TV show while sitting in your house, Netflix can be very certain that you are the account owner and are signing in where you are supposed to.
These two factors give Netflix a pretty good idea that different people at different locations are accessing the same account, thus putting a restriction on them.
Meanwhile, NordVPN Meshnet can trick Netflix into believing everyone using your account shares the same IP. Plus, if you use NordVPN, you can easily change your Netflix region and enjoy region-locked content.
Apart from IP, device ID, and account activity, Netflix also registers the primary Wi-Fi network you used to connect to the streaming service for the first time. Connecting to a different Wi-Fi network is possible, but only for 30 days until you're asked to get a sub-account.
How does Netflix define a "household"?
Officially, the rules laid down by Netflix define a household as "you and the people you live with." This means that only you and other people living in your household can access your account.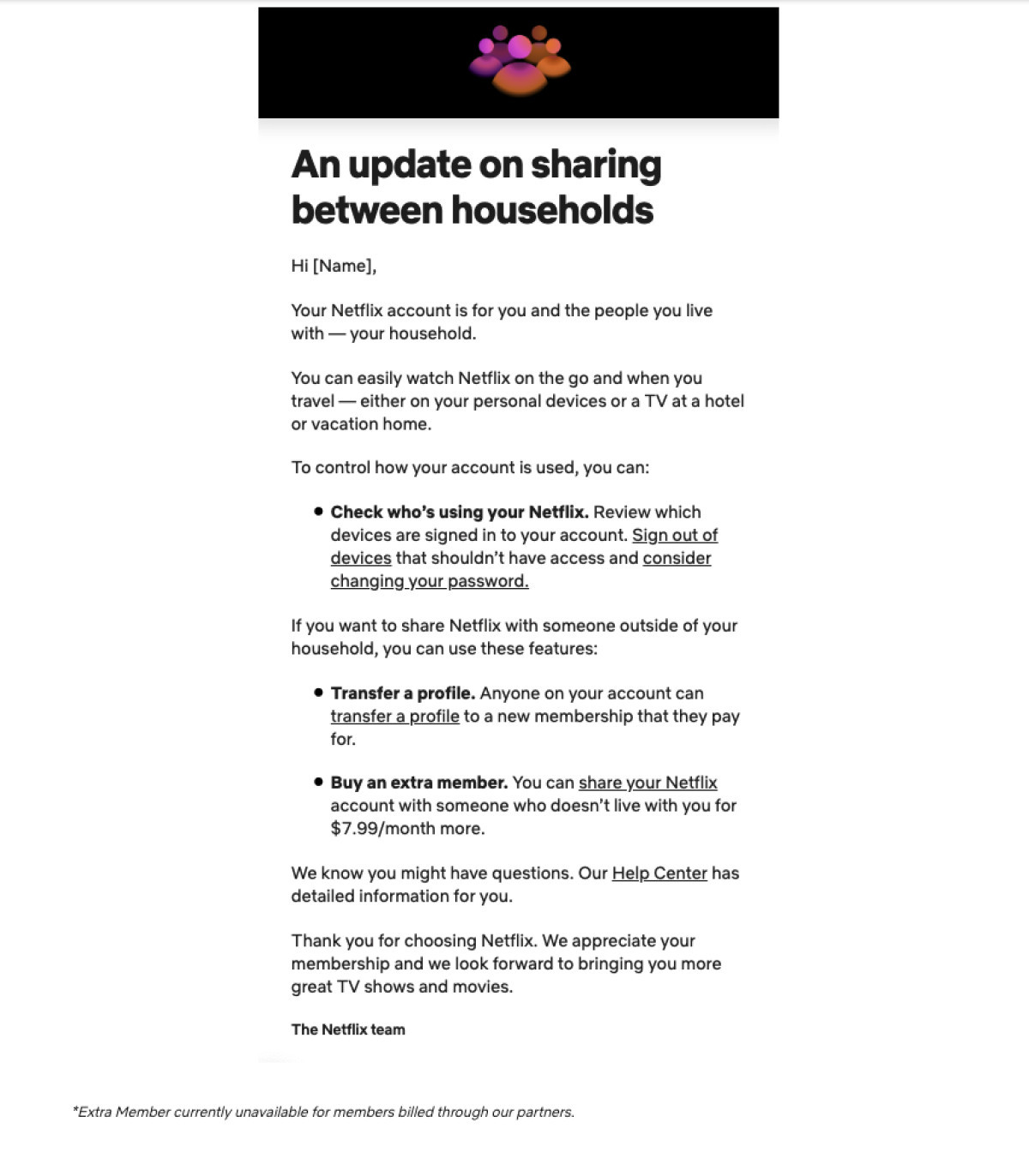 Netflix's new policies regarding password sharing.
The household, therefore, is also defined as the primary location for your account, and any new device will need to be in this location in order to get access.
What does this mean for people who might want to watch Netflix while traveling? According to Netflix, any device that does not connect to the account from the primary location at least once every 30 days, will lose access to the account.
As long as you are able to continue logging in from your primary location within that time period, you can continue watching from different locations. Apart from that, if there is no extra paid member on the primary account, no one outside the primary location will have access to the account.
Workarounds to bypass Netflix password sharing ban
Despite Netflix's efforts, you can still bypass the password sharing ban for free or by paying. The top solutions include using NordVPN's Meshnet, logging into your Netflix account from the primary location, not using specific devices, and more methods.
Let's take a better look at each effective workaround below:
1. NordVPN's Meshnet Feature
Since Netflix uses IP addresses and device IDs to figure out who's accessing an account (and where), NordVPN's Meshnet feature provides a perfect workaround to the issues.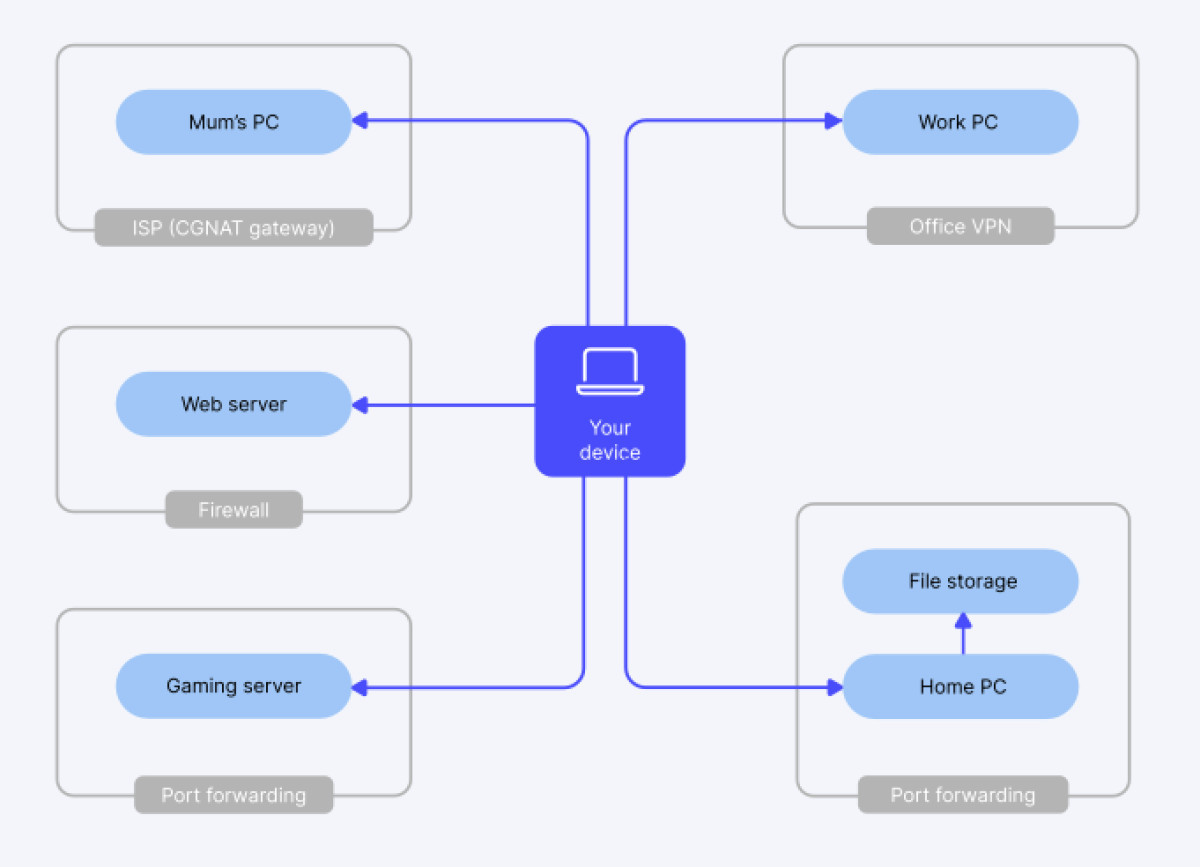 How NordVPN's Meshnet feature works. (Source: nordvpn.com)
By installing NordVPN on your device and creating a "Meshnet," you and your friend can access Netflix through the VPN using the same IP address as well as the same device ID, which makes it impossible for Netflix to see the original location.
Most importantly, using Meshnet doesn't require any technical knowledge, and the process is beginner-friendly. Here's what you need to do:
Head to the app store or the official NordVPN website and download the application for your device.
Install the app and sign in.
Find the Meshnet feature and enable it.
Choose the option to Link external devices and send an invitation to selected recipients.
Inform the recipient to choose your device name to begin using Meshnet.
Note that you can use Meshnet either for free or by getting a premium NordVPN subscription. With the starting price from $3.19/month, it costs more than two times less than getting a Netflix sub-account. Plus, NordVPN comes with other useful features, like antivirus and privacy protection.
2. Avoid using smart TVs or other streaming devices
As of now, Netflix's password sharing ban only applies to smart TVs and streaming devices like Roku that are accessing a Netflix account. This is because, currently, these are the only devices that Netflix is able to monitor.
That means you're free to access a shared Netflix account from anywhere in the world as long as the device you're using is a smartphone, laptop, PC, or tablet.
Since these gadgets are not being monitored, you should have no issues with sharing your Netflix account outside the primary household.
For those who still want to stream Netflix on a big screen, you can use a Chromecast device or HDMI cable. To improve your experience even more, you may use a reputable VPN service that can help you access worldwide Netflix libraries. These are our top VPN picks for streaming:
ExpressVPN – there's hardly a Netflix library or a streaming service that this VPN couldn't unblock. Use a 30-day money-back guarantee to see it yourself.
Private Internet Access – with over 10,000 servers in 84 countries, PIA is a reliable pick to access different Netflix catalogs. Try it out with a 7-day free trial.
NordVPN – one of the most popular VPNs for streaming, NordVPN, unblocks all major Netflix libraries effortlessly. Try it yourself using a 30-day money-back guarantee.
3. Log in to the account at the primary location
For users who live close to the primary Netflix account owner, logging in using the owner's Wi-Fi network and home address is another effective workaround.
Netflix's primary targeted data is the user's IP address and it monitors the newcomers with different IPs vigilantly. But a first-time login from the initial network will do the trick for you. Once you're logged in, you have up to 30 for Netflix to ask for you to re-login.
4. Buy an additional user account
This is the least-ideal solution since it basically involves buying another Netflix account or sub-account. Though this is guaranteed to work since it is within the terms and conditions laid out by Netflix, it means spending at least $7.99 additionally just to keep your profile streaming history accessible.
Luckily, there are many ways to get a Netflix subscription cheaper.
Why is Netflix restricting password sharing?
Netflix says that it's cracking down on password sharing because it's preventing them from investing in creating new, high-quality content.
Even before the password sharing ban, Netflix had been performing quite poorly in terms of finances, and it attributes that primarily to the fact that people are simply sharing their accounts instead of buying new subscriptions.
In hopes of converting the people who were sharing accounts into buying individual subscriptions, the company has put restrictions on password sharing.
And surprisingly, Netflix's efforts to limit password sharing are yielding positive results, as it's been reported that over 6 million new paying users have joined the streaming service within the second quarter of 2023.
What exactly are Netflix's password sharing rules?
According to the official policy mentioned on Netflix's website, people can only share their passwords within the same household. This policy describes a household as you and the people you live with, which means that Netflix does not allow password sharing between people who do not live together.
According to these new rules, you only have two options: you can either transfer your profile to a new membership or share your account with someone by spending $7.99/month.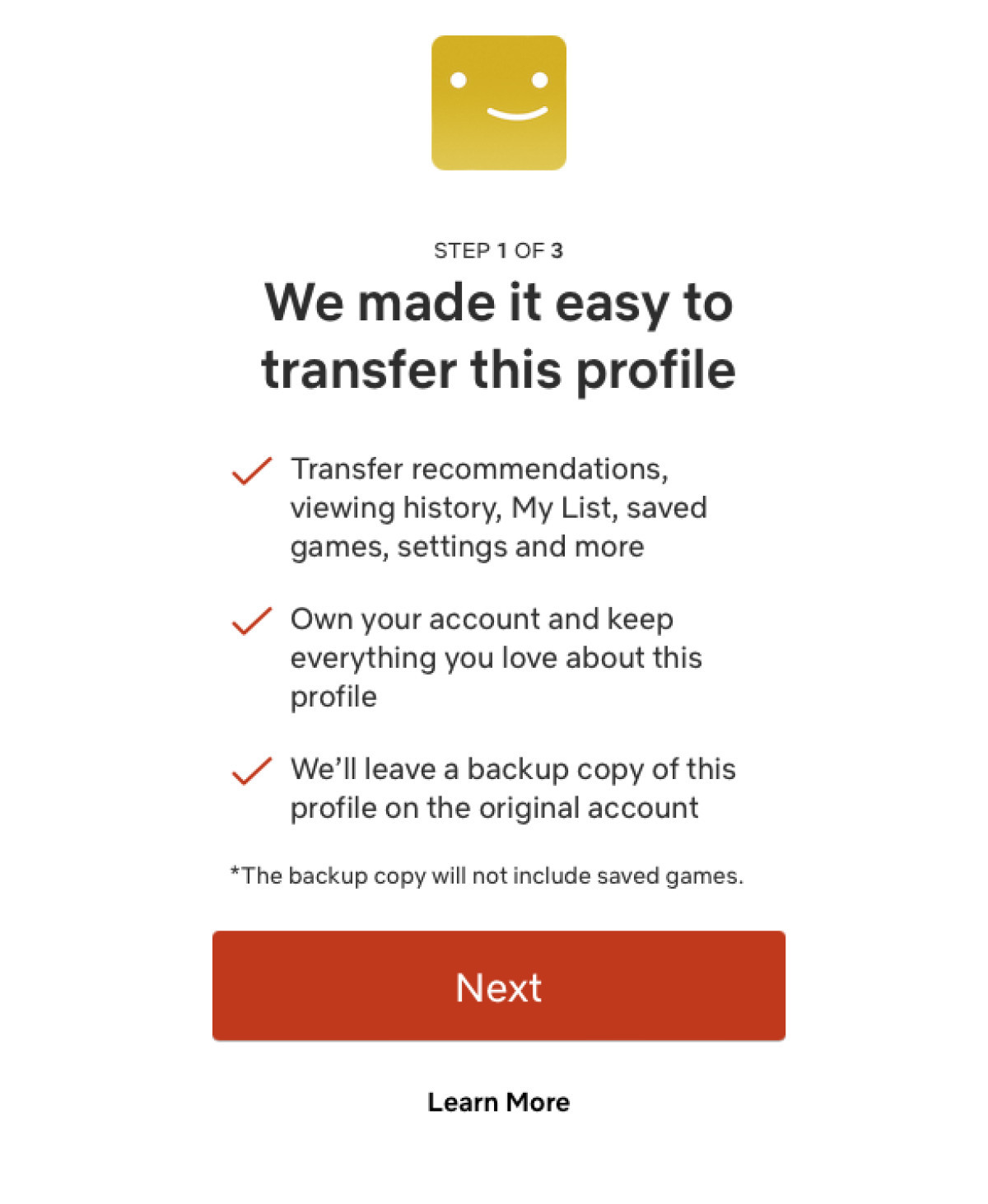 How to transfer Netflix profiles.
As stated earlier, most people choose to share an account instead of buying a new user subscription, which means one account is used between multiple households.
To counter this and generate more revenue, Netflix has introduced password sharing rules that require devices to sign in from the primary location and Wi-Fi at least once every 30 days. Devices that do not log in at least once within this time period will lose access to the account, making it impossible for password sharing to continue without workarounds.
Special offer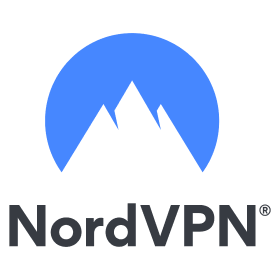 Get NordVPN at 68% OFF!
Special offer
NordVPN is one of the top VPNs for streaming. With lightning-fast speeds, diverse server fleet, and specialized streaming features, you will be able to enjoy any Netflix catalog on all your devices
Conclusion
Netflix's password sharing ban is, seemingly, an effective business strategy to grow the number of paying users. And even though over 6 million people have already given in to this method, getting a new Netflix account or sub-account isn't the only option to continue watching your favorite shows.
The most affordable and effective way to bypass Netflix's password sharing ban is to use NordVPN's Meshnet feature. With it, you can link up to 50 external and up to 10 local devices, receiving the same IP address on all of them.
Apart from this method, you may also try not to stream Netflix on a smart TV or a streaming device if you're using someone's account. You can also log into your profile while connected to the primary Wi-Fi- network. So, you have learned that it's possible to bypass the password sharing restriction of Netflix, and now you simply need to decide which way to go.
Frequently asked questions
Yes, a VPN can bypass Netflix's password sharing ban. However, you will need to make sure you are using NordVPN's Meshnet feature to do this, because simple VPNs cannot trick the Netflix algorithm and will be detected by its monitoring software.
Yes, while officially you cannot share one account in 2 different households, there are several workarounds (such as the ones mentioned in this article) that allow you to continue sharing your account with your friends and family.
There is no penalty for sharing your Netflix account with your friends. However, if Netflix detects that you are sharing your account with people in different locations, it will cut access to the device that is not at the primary location unless you pay an extra $7.99 for an additional user.
Our top recommended method is to use NordVPN's Meshnet feature that allows you and 60 other devices to share the same IP address. You may also try not to stream Netflix on smart TVs and streaming devices or log into your account using the primary Wi-Fi connection.
Reportedly, Netflix is cracking down on password sharing due to the need for better income. A bigger streaming service's revenue ensures the company can deliver high-quality TV shows and movies.