We may receive commissions for purchases made through links on our website. We appreciate your support.

British TV offers many popular networks, such as Channel 4, BBC, ITV, and Sky, and entertaining TV shows, from Love Island UK to The Voice. Even though people from all over the world are interested, only those who live in the UK can watch these streams without geo-restrictions. Luckily, a VPN can be your key to unlock this treasure trove of British TV content.

A reliable option like ExpressVPN can help you bypass geographic restrictions in a few simple steps – it may not only give you access to limited content but also secure your online activities. It works by rerouting your internet connection through servers, encrypting your activity, and allowing you to appear in a different location by choosing servers in different countries, such as the UK. It is very helpful, whether you are traveling or want to improve your online safety anywhere you go.

Our step-by-step guide will help you get started on your British TV binge-watching journey, all from the comfort in the USA.
How to watch UK TV in the USA with a VPN
Choose a VPN with many UK servers. We recommend ExpressVPN, now 49% off.
Download and install the VPN app on your device.
Connect to a British server.
Open a streaming network, such as Channel 4 or BBC.
Why do you need a VPN to watch UK TV in the USA?
Many UK streaming platforms and networks are geo-blocked – which means that content providers and streaming services limit access to their content based on the geographical location of the user. It's enforced due to licensing agreements and copyright regulations. So when you're in the USA and attempt to access UK TV content, the streaming service detects your American IP address and restricts access, frustrating your viewing experience.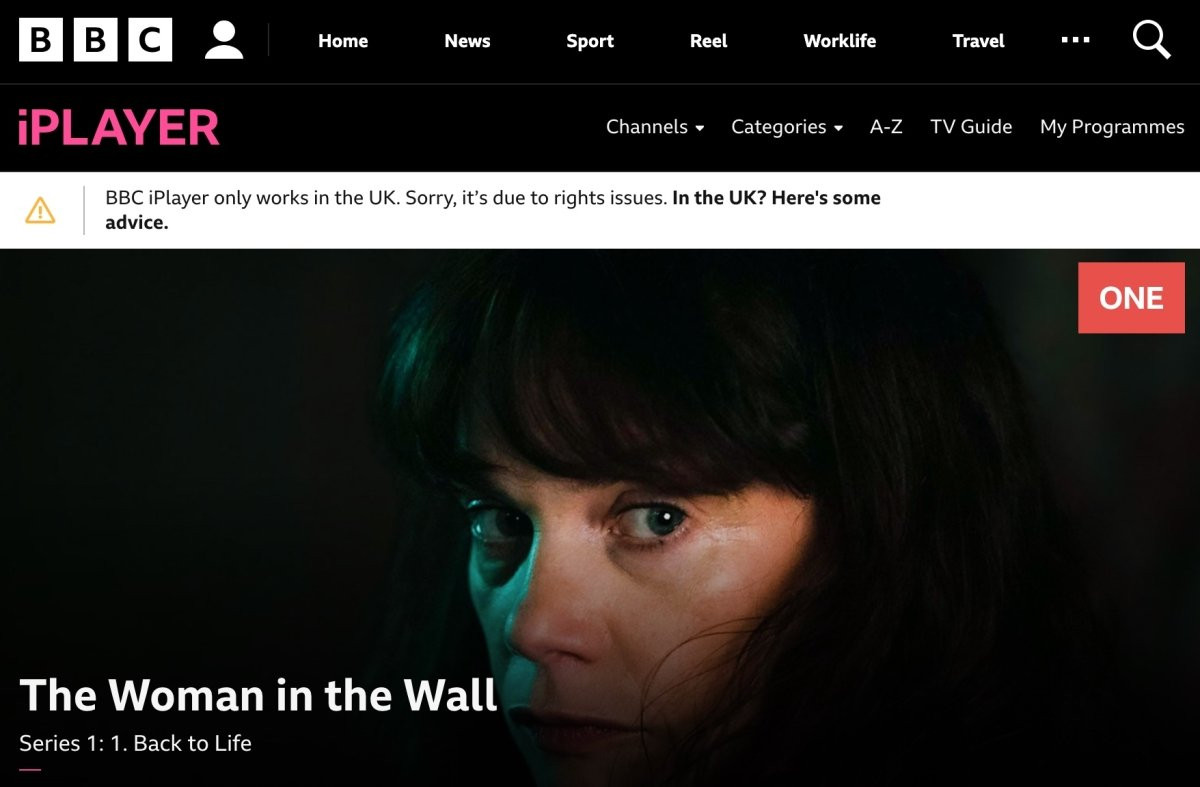 BBC iPlayer content is geo-restricted (source: bbc.co.uk/iplayer)
That's where the best VPN providers can help – it enables you to bypass geo-blocking restrictions, making it possible to access British TV channels such as BBC, ITV, Channel 4, and Sky, regardless of your physical location. Whether you're a UK expat residing in the USA, an avid traveler, or someone simply interested in online security, a VPN serves multiple purposes as it offers more than the ability to watch foreign TV content – it provides a layer of online security by encrypting your internet connection, safeguarding your data and protecting you from potential cyber threats.
Here's how a VPN works: It reroutes your internet traffic through servers located in the UK. As a result, your connection appears to originate from the UK, allowing you to bypass geo-blocking measures and access UK TV streams seamlessly. This not only grants you access to your favorite British shows but also enhances your online privacy and security, making it a valuable tool for anyone in the USA looking to enjoy UK TV content.
Best VPNs to watch British TV in the United States
If you are looking for a VPN that suits your needs the best and streams UK TV flawlessly, you need to consider a few essential features: British server network, security, and speed. Without any of these factors, you won't be able to enjoy British channels in the United States due to geo-restrictions. To narrow down your list, you should check the best streaming VPNs.
We've made a short list of the top-tier VPN providers that offer all of the mentioned features and more:
ExpressVPN – the best VPN for streaming UK TV in the USA
NordVPN – many UK servers for watching British TV
Surfshark – low-cost VPN with great speeds for streaming
Here is all you need to know about these top-tier VPN services for watching UK TV in America:
1. ExpressVPN – the best VPN for streaming UK TV in the USA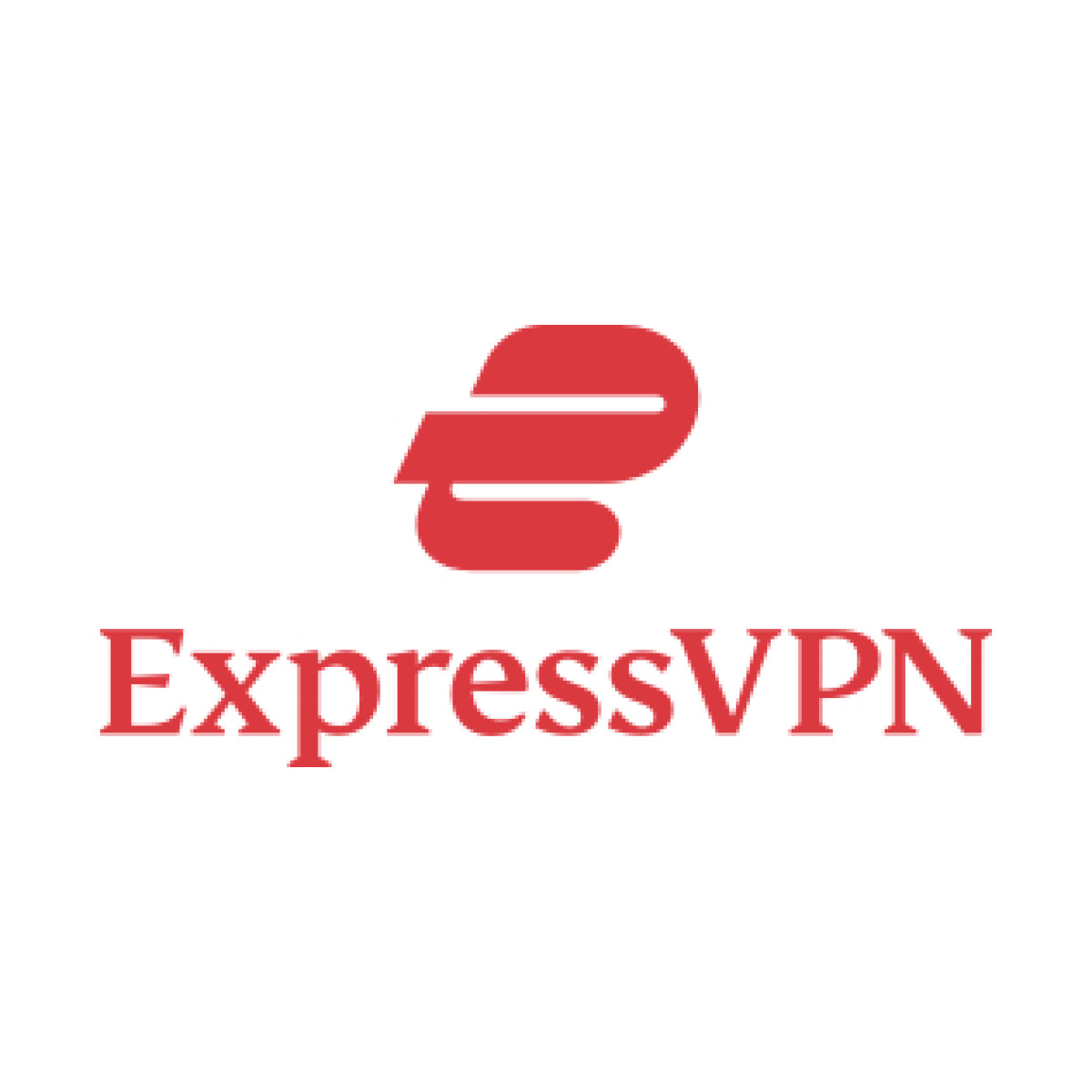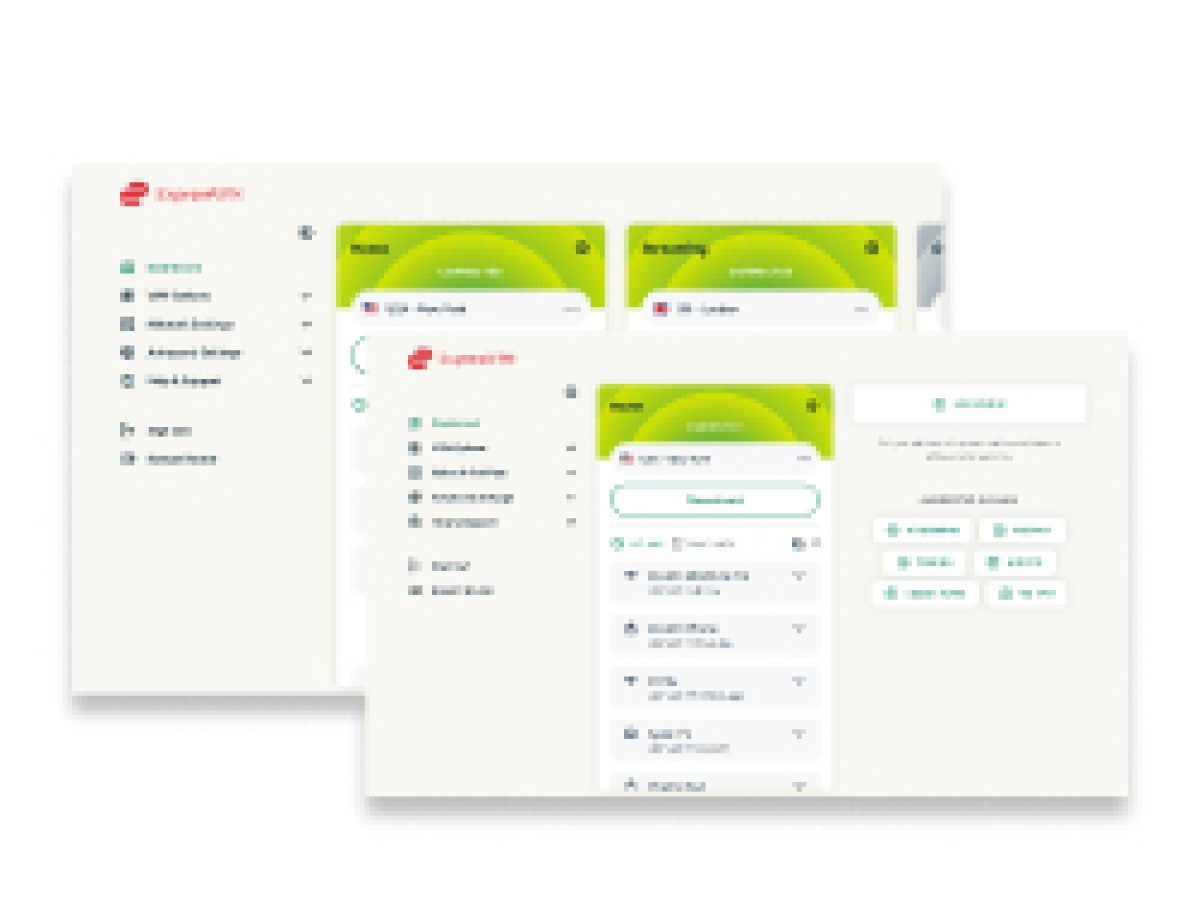 Pros & cons
Multiple UK server locations
MediaStreamer
The price is a bit higher than other VPNs
ExpressVPN stands out as one of the top choices for streaming UK TV in the USA. With over 3,000 servers spread across more than 94 countries, it offers an extensive network that includes numerous UK-based servers. This vast server coverage ensures a reliable and lag-free streaming experience for accessing your favorite British TV channels.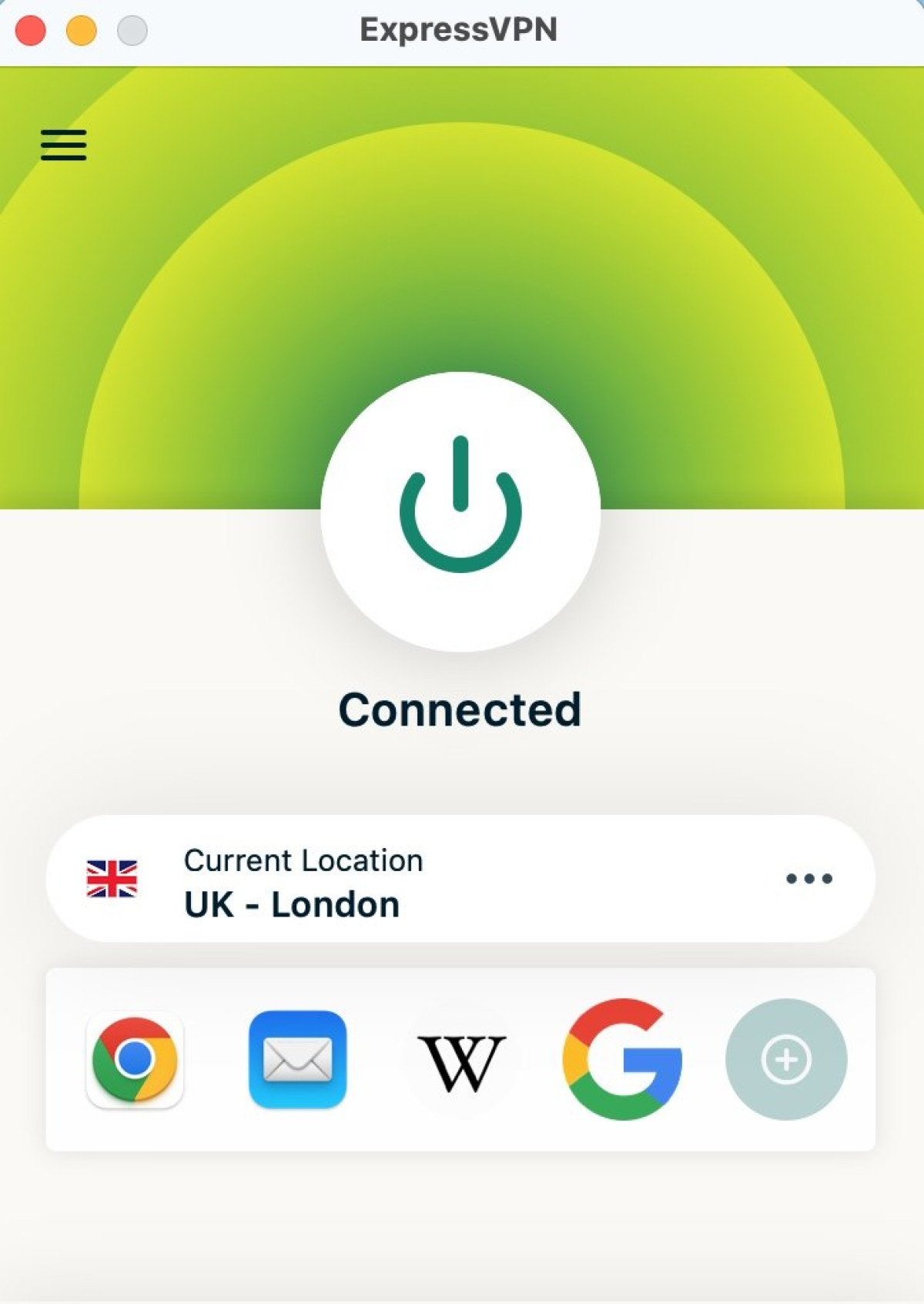 ExpressVPN has multiple server locations in UK
One notable feature that enhances streaming is ExpressVPN's MediaStreamer (SmartDNS) service. It helps you bypass geo-restrictions efficiently, making it easier to access UK TV content. Even with encryption, ExpressVPN maintains impressive connection speeds, allowing you to enjoy high-quality video streaming without buffering or interruptions.
While ExpressVPN offers premium service, it provides excellent value for its price, starting at $8.32 per month with a 30-day money-back guarantee. This means you can confidently test it out for streaming UK TV content in the USA, and if it doesn't meet your expectations, you can get a refund. With its robust server network, SmartDNS option, speed, and competitive pricing, ExpressVPN is a reliable choice for watching UK TV while in the USA – here is a detailed ExpressVPN review.
2. NordVPN – many UK servers for watching British TV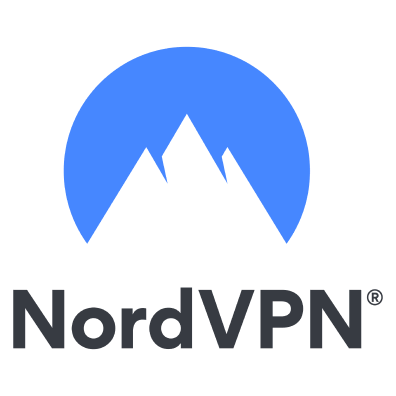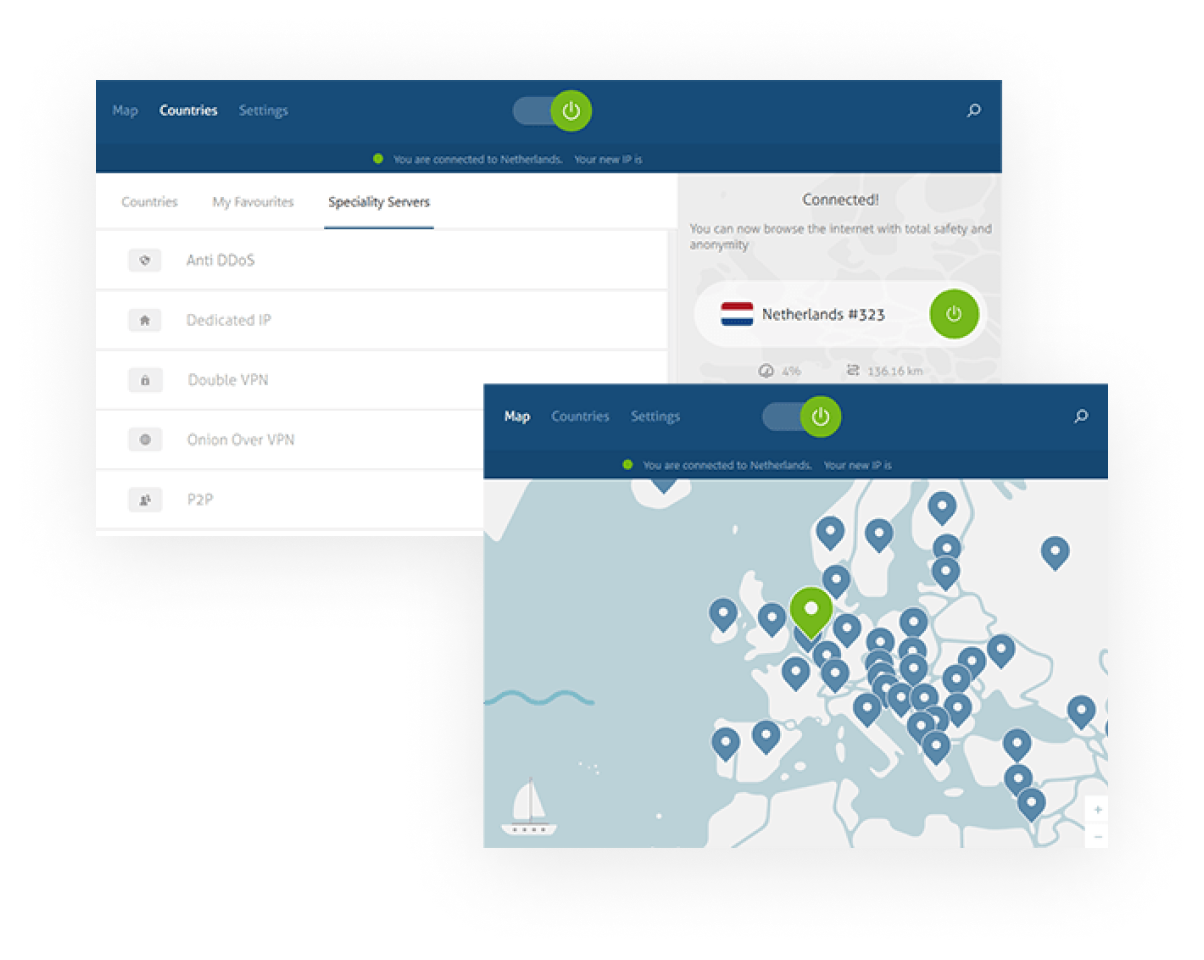 Pros & cons
440+ servers in the UK
Threat Protection
The desktop app could be faster
NordVPN is a solid choice for those looking to watch British TV in the USA, offering a substantial network of servers. With 5,310 servers in over 59 countries, including numerous servers located in the UK, NordVPN provides a reliable solution to bypass geo-restrictions and access your favorite British TV channels from the USA.
NordVPN is known for its exceptional streaming capabilities and speed, making it an excellent option for uninterrupted, high-quality streaming experiences. Whether you're into dramas, documentaries, or live sports events, NordVPN ensures smooth playback without annoying buffering delays.
One of the standout features of NordVPN is its competitive pricing. With subscription fees starting from $3.19/month, it offers an affordable solution for streaming UK TV content in the USA. Additionally, NordVPN provides a 30-day money-back guarantee, allowing you to test its services risk-free. Does NordVPN suit your needs?
3. Surfshark – low-cost VPN with great speeds for streaming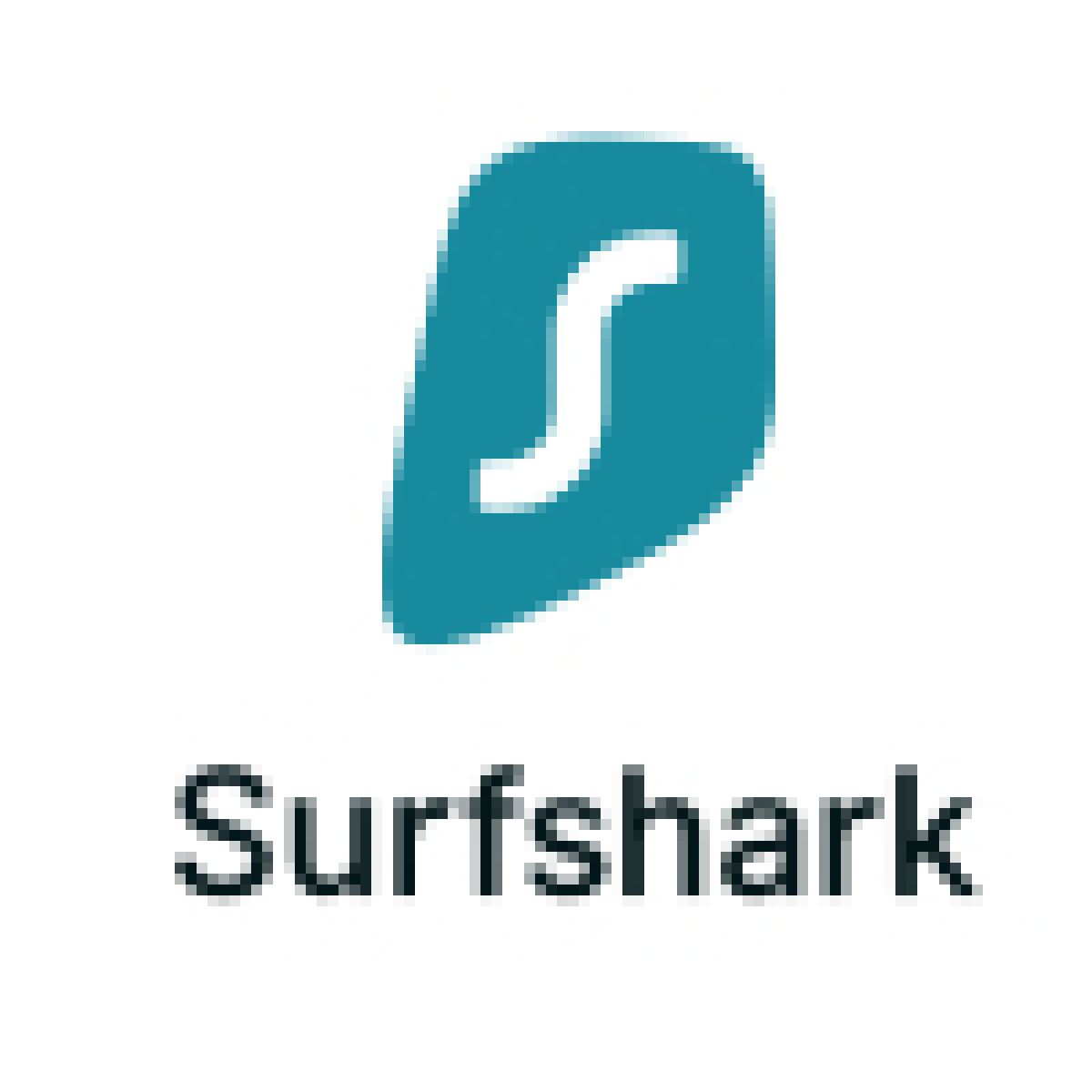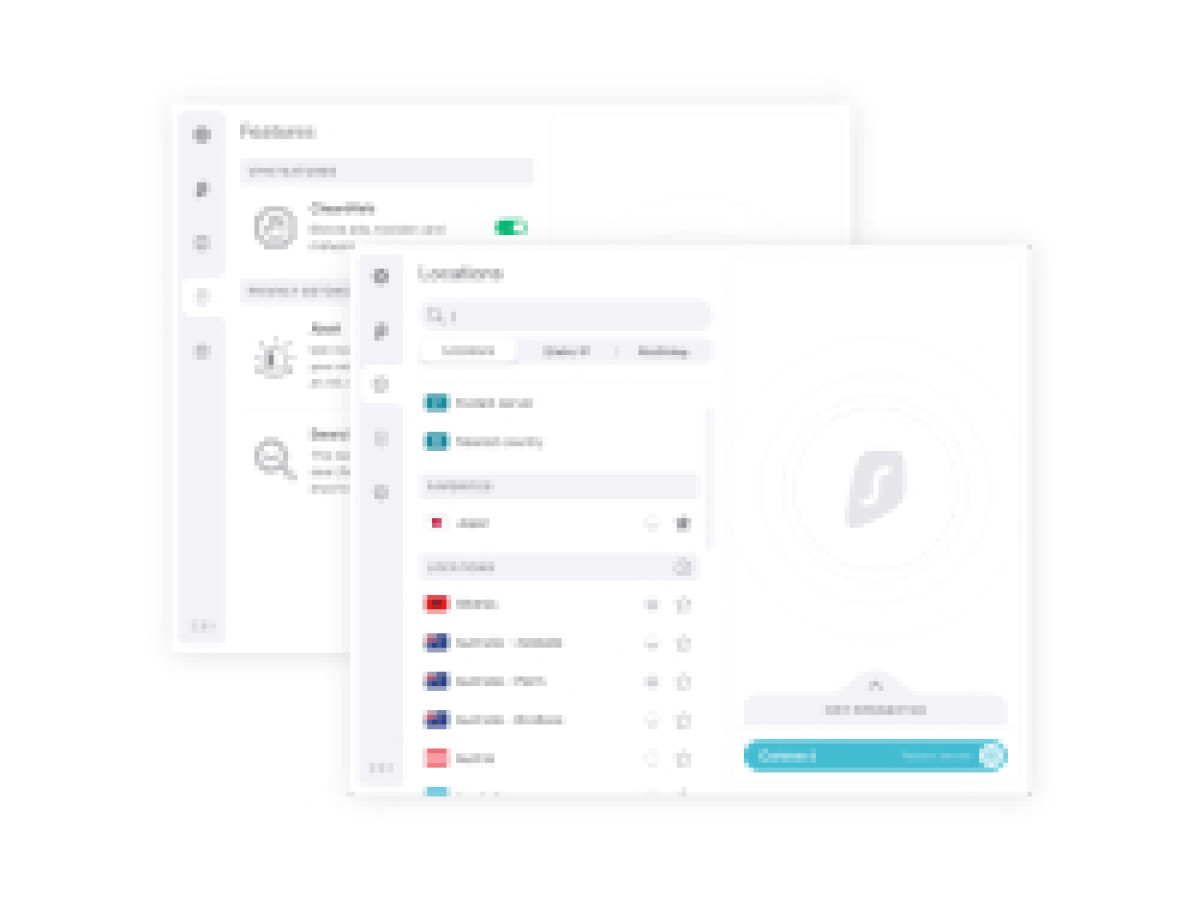 Pros & cons
Great subscription prices
VPN servers in four cities in the UK
Surfshark is an enticing option for individuals seeking a budget-friendly VPN with exceptional streaming capabilities. With over 3,200 servers in more than 65 countries, including a presence in the UK, Surfshark provides ample server options for accessing British TV content from the USA.
What sets Surfshark apart is its affordability, offering a monthly subscription starting from $2.30/month. This low-cost option makes it an attractive choice for those who want to stream UK TV without breaking the bank.
Surfshark doesn't compromise on security or speed when it comes to streaming. It employs robust encryption protocols to ensure your online activities remain private and secure. Moreover, Surfshark's impressive speed ensures seamless streaming, allowing you to enjoy British TV shows and live broadcasts in high quality without buffering interruptions. Check our article to find out if Surfshark VPN is good for streaming.
How to watch UK TV in the United States with ExpressVPN
Choose a reliable VPN with British servers. We recommend ExpressVPN.
Download and install the VPN app on your device.
Find a British server and connect.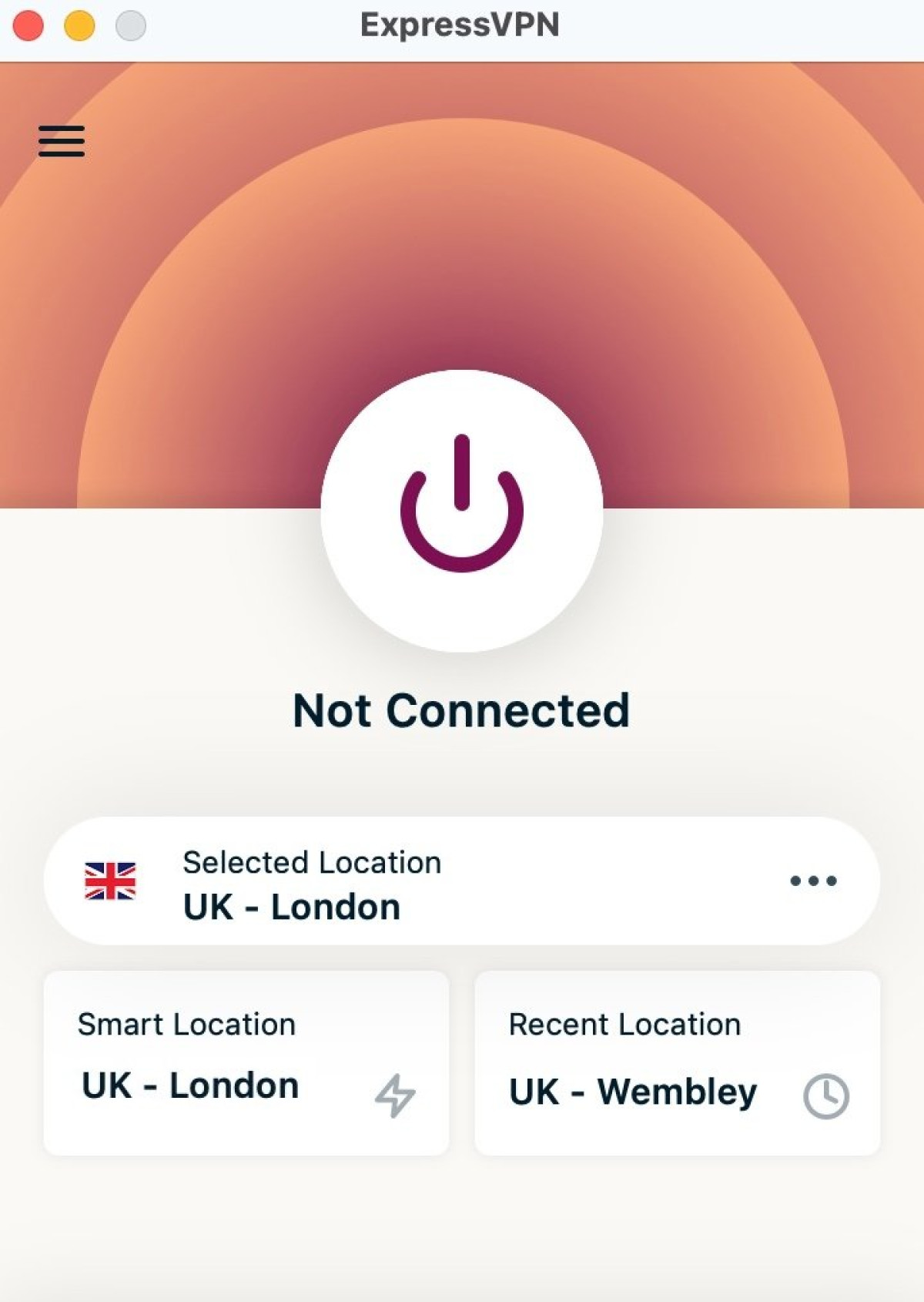 4. Open any British TV streaming platform and create an account.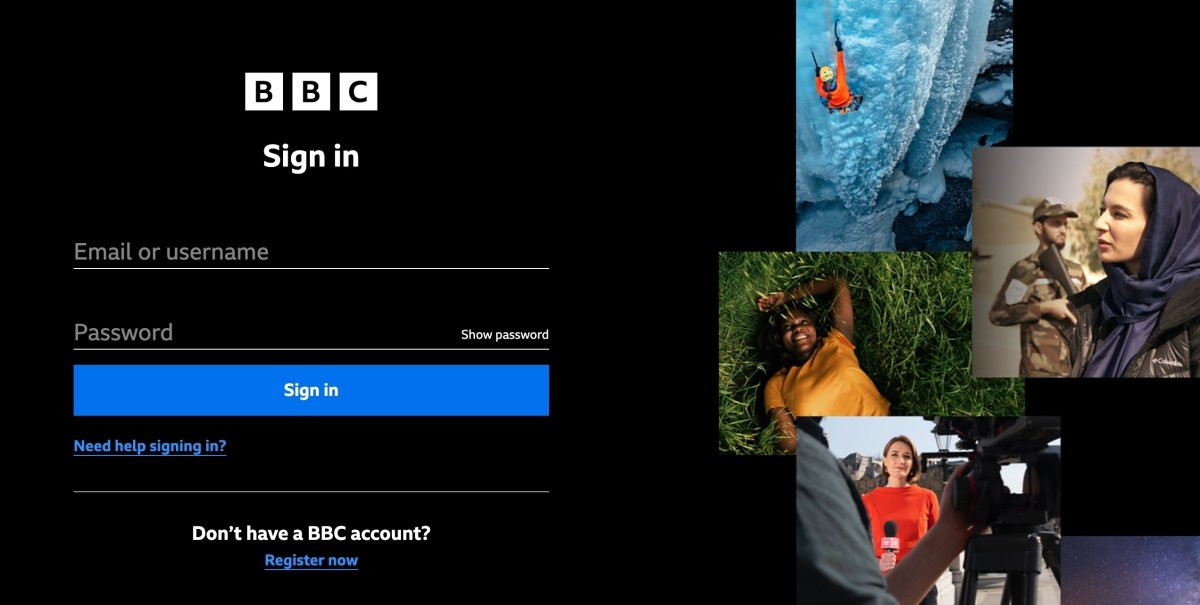 5. Start watching British TV!
Can you watch UK TV in the USA with free VPN?
While UK TV services themselves are often free of charge for viewers within the UK, watching them from the USA or other countries typically requires the use of a reliable and secure VPN. Free VPNs might seem like an enticing option, but they come with significant drawbacks.
Free VPNs can be dangerous for several reasons – they are not secure enough, have slower connection speeds, and limited server options. In contrast, premium VPNs like ExpressVPN, offer better security, faster speeds, and a wider range of server locations, ensuring a seamless and secure streaming experience. ExpressVPN has a generous 30-day money-back guarantee for anyone to try it risk-free.
What can you watch on UK TV?
UK TV offers a diverse and rich selection of programming that spans various genres, catering to a wide range of tastes and interests. From gripping dramas to hilarious comedies, and informative documentaries to thrilling reality shows, UK television has something for everyone. You can even check what VPNs are recommended for particular shows or networks, like the best VPN to watch Love Island from anywhere.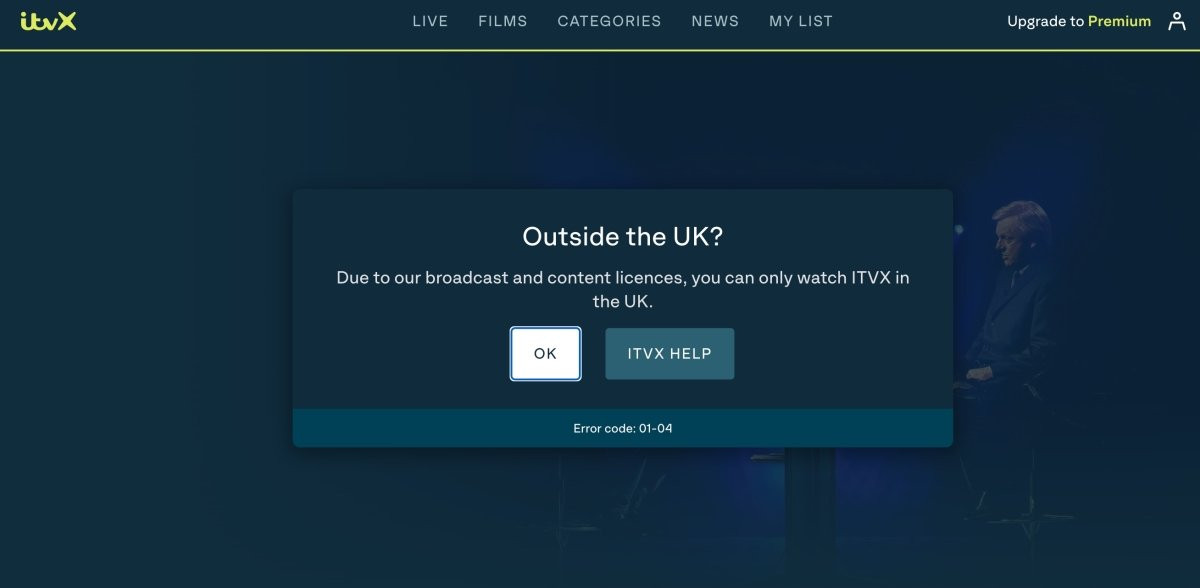 ITV is geo-bloked from outside UK (source: itv.com)
Here is some of the most popular British TV content that you can watch from the USA with a VPN:
| | |
| --- | --- |
| TV show | Network |
| Peaky Blinders | BBC |
| Doctor Who | BBC |
| The Voice UK | ITV |
| The Tower | ITV |
| Love Island UK | ITV |
| Eastenders | BBC |
| Match of the Day | BBC |
| Bake Off | Channel 4 |
| First Dates | Channel 4 |
| | Channel 4 |
The general rule – if you want to access UK TV from the USA, you need to subscribe to a premium VPN that has many servers in the United Kingdom.
Why UK TV isn't working with VPN?
If UK TV is not working in the USA even when using a VPN, several reasons and solutions could account for this issue:
Cookies and Cache. Clear your browser's cookies and cache, as these can sometimes reveal your actual location and be detected by streaming platforms.
Geo-blocking detection. Some streaming services have advanced geo-blocking detection mechanisms that can identify VPN traffic. To bypass this, try using a reputable VPN service for geo-blocking with dedicated servers for streaming or switching to a different server location within the UK.
VPN connectivity issues. Poor VPN performance or connectivity issues can disrupt your ability to access UK TV. Ensure your VPN is active and properly configured. Try connecting to a different server with better speed.
Server Compatibility. Try connecting to different British servers – some servers might be better at bypassing geo-restrictions than others. That's why it's important to choose a VPN with many servers in the UK.
Contact VPN Support. If the problem persists, reach out to your VPN's customer support. They can guide you on optimizing settings for watching British TV from the USA.
Consider Different VPNs. If all else fails, try a different VPN service known for bypassing geo-restrictions successfully, such as ExpressVPN.
Bottom line
When searching for the best VPN to stream UK TV from abroad, several crucial features should be considered – it's essential to prioritize server locations, speed, security, and geo-blocking capabilities.
ExpressVPN emerges as our top recommendation for these reasons. It boasts an extensive server network, including multiple options in the UK, ensuring reliable access to UK TV content. ExpressVPN consistently delivers excellent speeds, minimizing buffering and ensuring a smooth streaming experience. Robust security measures protect your data and privacy, and its advanced technology effectively bypasses geo-blocking.
But what if you're not just interested in UK TV and want to explore more British content? For those looking to expand their British television repertoire, we've prepared a detailed guide on how to watch Great British Bake Off, a beloved British baking competition. With this guide, you can satisfy your cravings for delightful baked treats while outside the UK.
Frequently asked questions
Yes, you can enjoy UK TV in the USA by employing a reliable VPN service. A VPN enables with a dedicated IP allows you to access your cherished UK TV channels and programs right from the USA.
Yes, it is generally legal to watch UK TV with a VPN in the USA. Simply use a VPN with a strict no logs policy and respect the terms of service of the streaming platforms.
Yes, you can watch BBC in the US, but you may need to use a VPN to bypass geo-restrictions and access BBC iPlayer, which is typically restricted to the UK.