We may receive commissions for purchases made through links on our website. We appreciate your support.

Online gambling has quickly emerged as one of the most popular forms of betting. Unfortunately, for many people, it's virtually impossible to participate in online gambling because betting sites are illegal in many countries. For example, DraftKings is completely illegal in Arizona so if you travel there from a state where it's legal, you won't be able to use it.

Don't fret, though, because there are VPNs that you can use to gain access to gambling sites. A VPN will help you hide your IP address, spoof your location, and encrypt your data, making it safe for you to visit gambling sites no matter where you are in the world.

In this article, we'll provide you a list of the best VPNs for online gambling and teach you how to use a VPN to securely access betting sites.
Top 5 best VPNs for gambling
Here are the top 5 best gambling VPNs you can use to place bets on your favorite sports betting sites:
How to access betting and online gambling with a VPN
Here's how you can use a VPN to safely access gambling sites:
Pick a well-reputed VPN. We recommend ExpressVPN.
Subscribe to the VPN service.
Choose a server where gambling isn't prohibited.
Open your preferred betting site.
Start placing bets without any worry!
There are too many VPNs on the market to choose from, so we've narrowed it down for you and picked the best ones that you can use to unblock popular betting sites. Here are some of the things we considered while testing these VPNs:
Trustworthiness. It can usually be understood by the reviews customers leave.
Number of features that maximize your online security.
Number of servers located in gambling-friendly countries.
Fast speeds.
Price and good value for money.
The best gambling VPNs in 2023
We tested all the VPNs on this list and made sure you can use them to place bets safely and without any delays. Here are our top picks for the best gambling VPNs:
1. ExpressVPN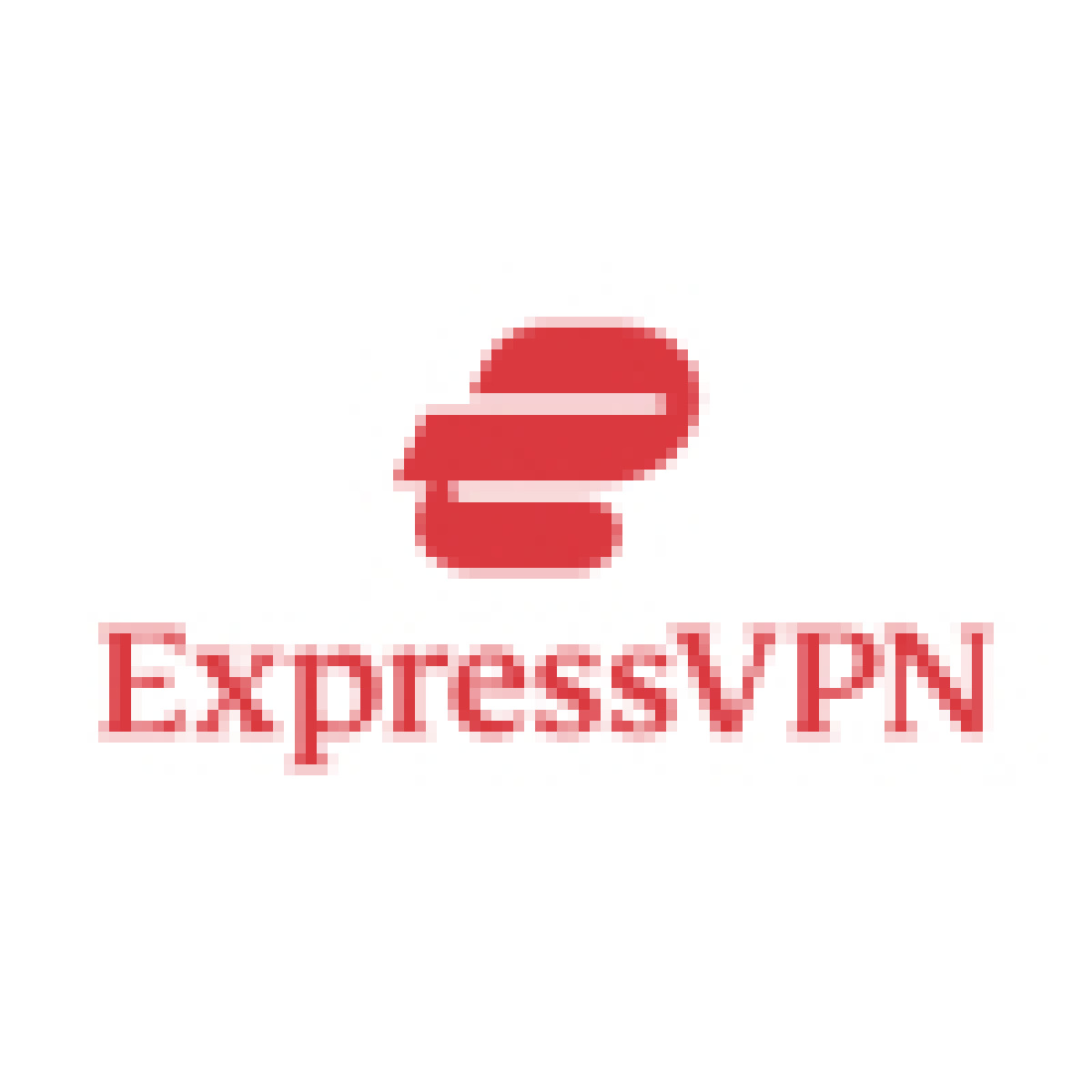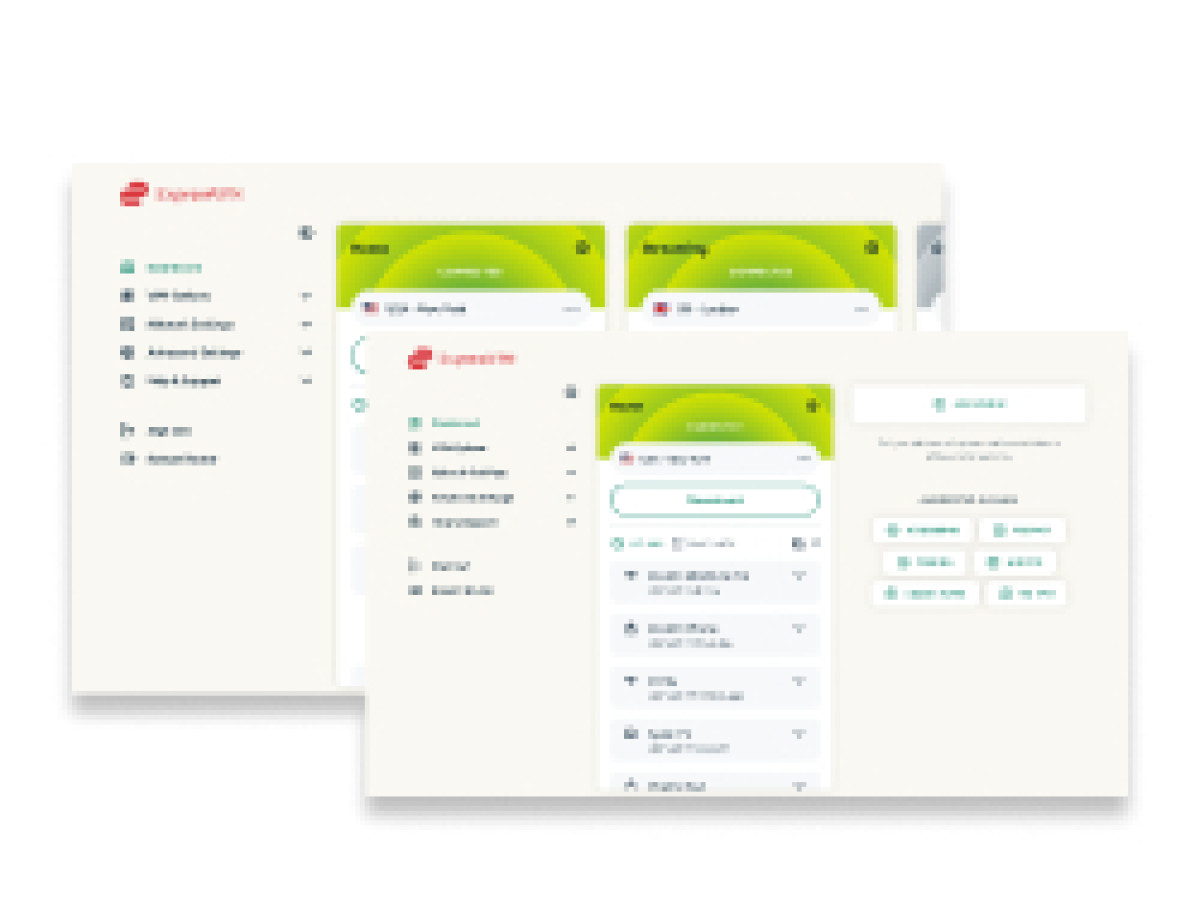 Pros & cons
Supports multiple platforms and even has a command-line tool for Linux
You don't have to submit any personally identifiable information while signing up
Has a single plan that includes all features
Servers available in 94 countries so you can easily access any gambling site
Stealth servers to make sure you stay completely anonymous when on a gambling site
Doesn't have multiple subscription plans, giving people less options to save
Doesn't support MultiHop connections
More expensive than other VPNs
ExpressVPN is our top gambling VPN. It's one of the fastest VPNs on the market and its "stealth servers" are ideal for accessing gambling sites since they'll keep anyone from finding out. You can use it to access gambling sites like PokerStars and DraftKings.
With over 3000 servers in 94 countries, you'll have a huge catalog of gambling sites to choose from. The VPN is also quite well-known for its excellent customer service. Just like every other VPN, ExpressVPN also has military-grade 256-bit AES encryption, so your data will never get in the wrong hands.The kill switch and DNS leak protection are enabled by default.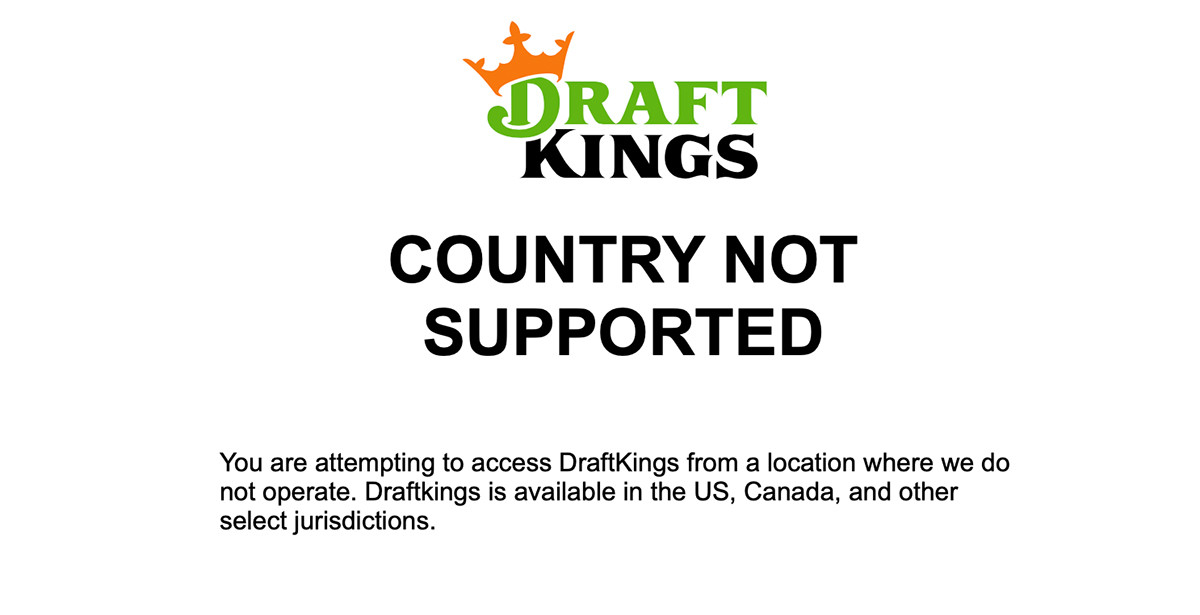 *Tip - you can access DraftKings in most countries with ExpressVPN.
The VPN has apps across all platforms and even a command-line tool for Linux so no matter what device or OS you have, you can easily start placing bets without any problem. It has a no-logs policy and you're not required to submit any identifiable information while signing up, so there's no way for the app to track your online behavior. You'll be completely safe while visiting gambling sites.
ExpressVPN offers a 30-day money-back guarantee. It has only one monthly plan and it costs $12.95. The plan includes a password manager along with all the other features ExpressVPN is known for.
2. Private Internet Access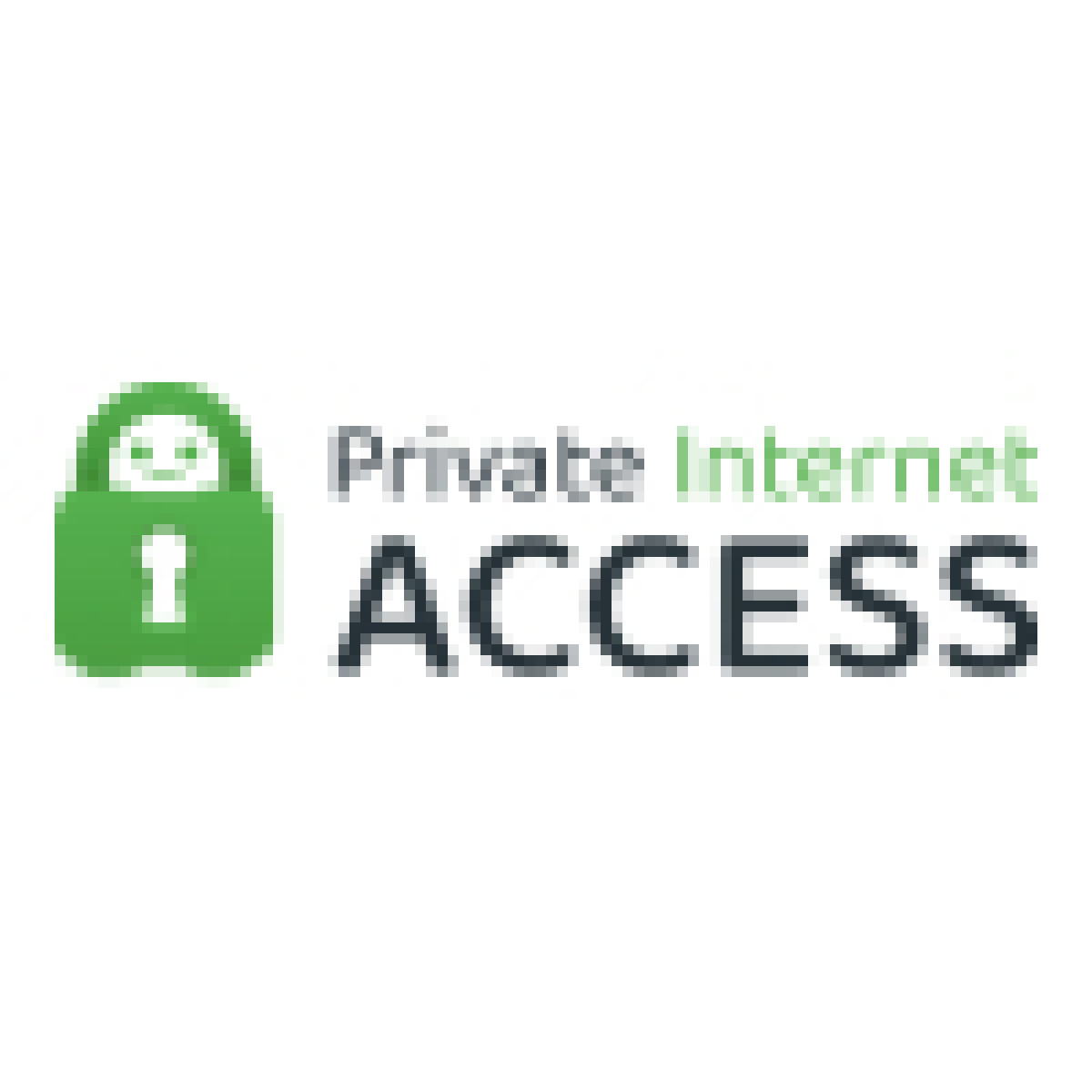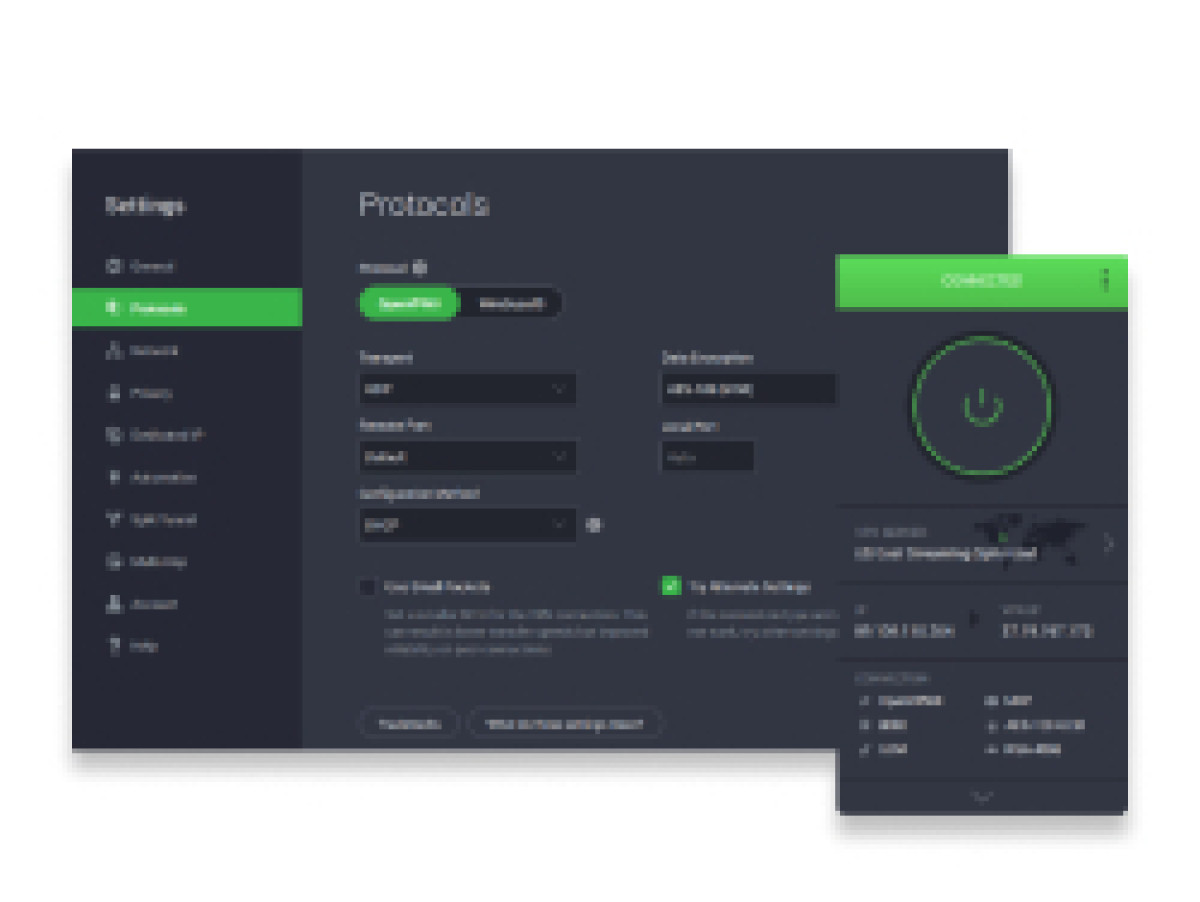 Pros & cons
Offers a 7-day free trial version
Dedicated IP address
Fast speeds with its NextGen servers so you can place bets without delays
Dedicated IP address requires an additional fee
App has too many options which can be confusing for some users
Private Internet Access or PIA will give you access to servers in 84 countries, allowing you to easily visit geo-restricted gambling sites in many different regions. PIA's OpenVPN encryption will make sure your traffic and IP address always remain hidden so you can place bets without the site or your ISP finding out. Using PIA, you can visit gambling sites like 1xBet, Guts, and Bovada.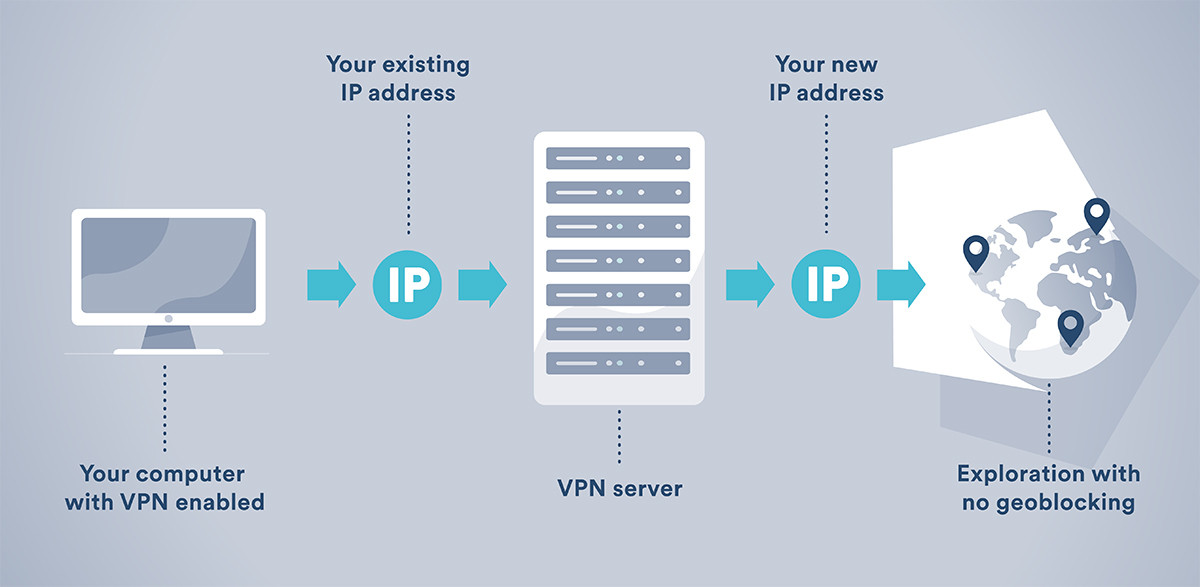 Use a VPN to access gambling sites from anywhere. (Source: surfshark.com)
It was recently selected by Forbes Advisor as "the best VPN service available in 2022." PIA also uses OpenVPN and WireGuard tunneling to make sure you get the highest degree of protection and its "high-speed NextGen" network of servers ensures that you get the highest speeds possible. It has all the necessary features that are required for safe online gambling such as a kill switch, tracker and ad blockers, and military-grade data encryption. You don't need to give the company your email to sign up and you can make the payment with cryptocurrencies, so you know you're not giving any personal details.
With PIA, you'll get a dedicated IP address (requires an additional fee), which is much more secure than a shared one as it'll be exclusively used by you. Its split tunneling feature allows you to select which traffic is routed through the VPN and which traffic goes through the regular network that you use.
PIA offers a 7-day free trial and it comes with a 30-day money-back guarantee. You can subscribe to it for $11.95/month.
3. NordVPN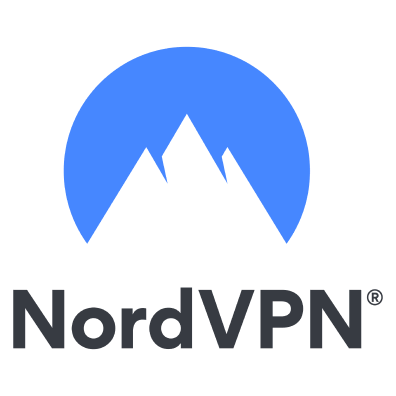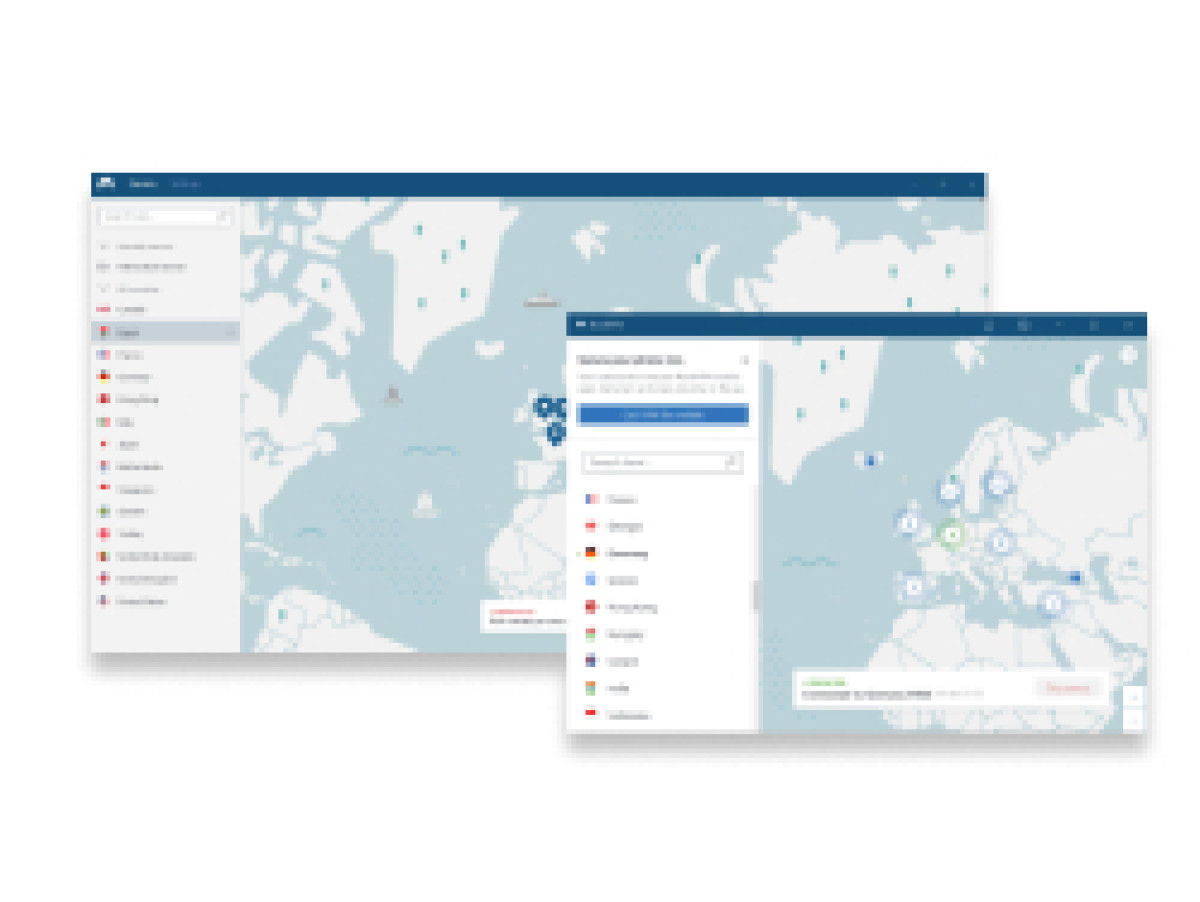 Pros & cons
Over 5000 servers in 60 countries
Connect up to 6 connections simultaneously
Advanced security features like MultiHop and split tunneling
Built-in Tor connectivity so you get extra protection when accessing a gambling site
Not available in too many languages
NordVPN is the second best VPN for accessing gambling sites. With over 5,000 servers across 60 countries in its arsenal, you'll easily be able to find ones where gambling is legal. With NordVPN, you can unblock gambling sites like PokerStars and Bet365.
Your gambling experience will be incredibly smooth with NordVPN thanks to all the features it offers. It uses the military-grade AES-256 encryption standard so your data always remains safe. It keeps your location hidden so your Internet service provider (ISP) and gambling sites won't know if you're in a country where betting is illegal.
It's fairly easy to use the VPN service and you can use its intuitive phone app as well to access mobile-friendly gambling sites/apps such as Bovada. NordVPN offers advanced security features such as built-in Onion over VPN connectivity (I.e, using Tor browser after enabling VPN), malware protection, tracker and ad blocker, Smart DNS, and ability to connect to 6 connections simultaneously.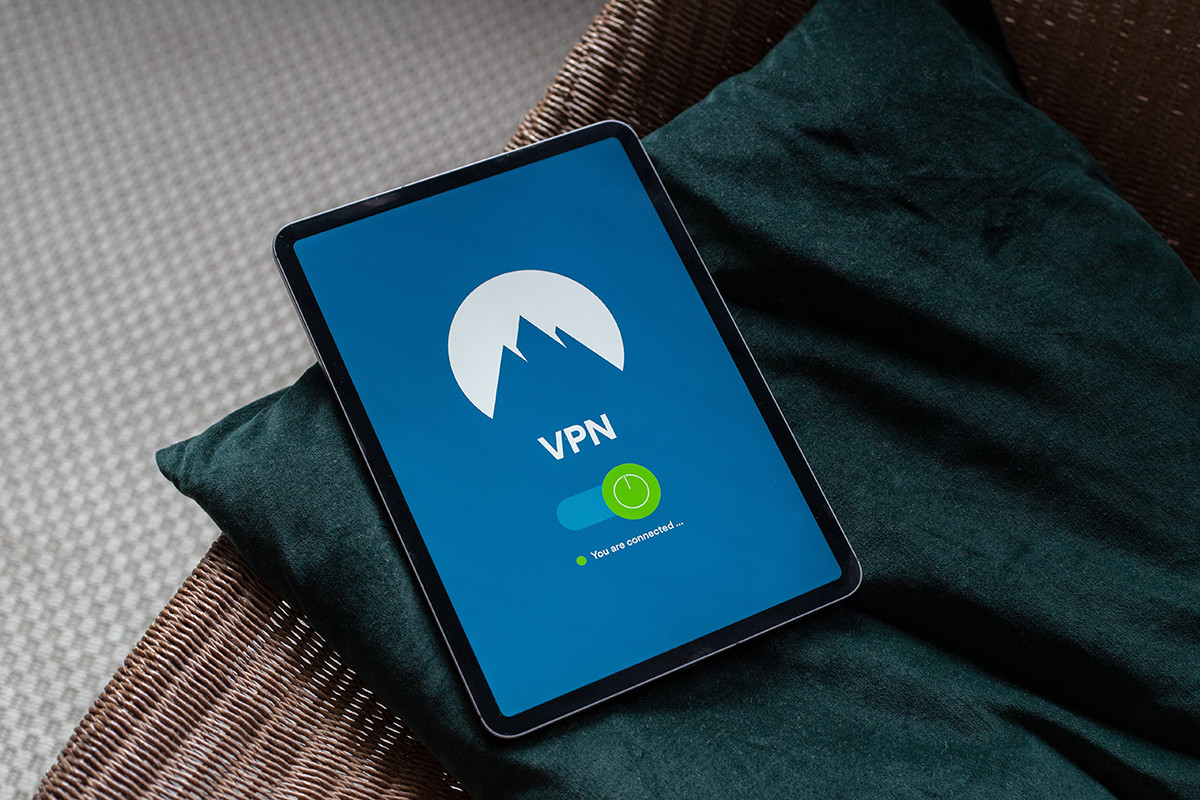 You can use NordVPN on pretty much any device.
NordVPN offers a 30-day money-back guarantee and you can get the 1-year plan for $4.49/month (with 3 months free), helping you save 45% on your subscription.
4. Proton VPN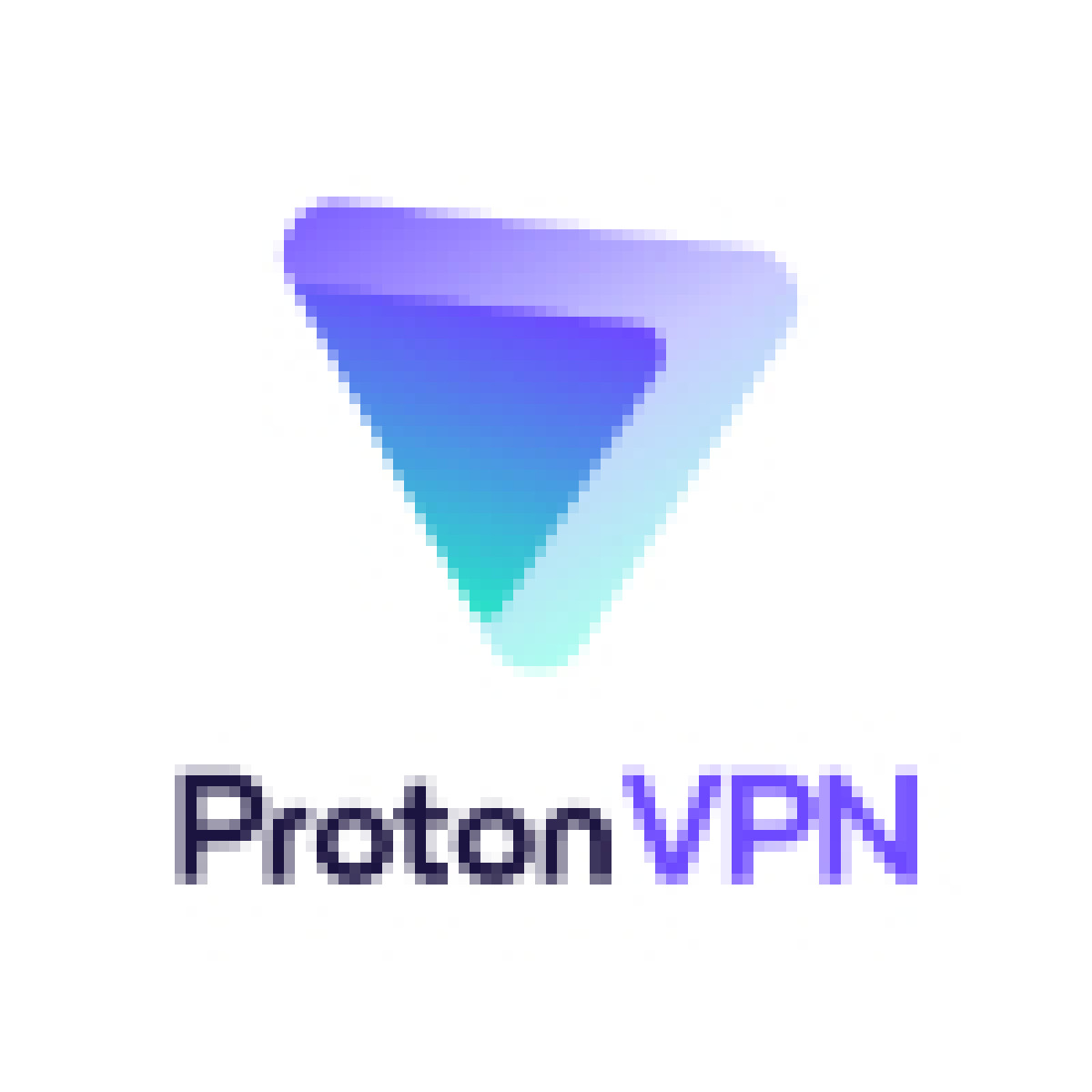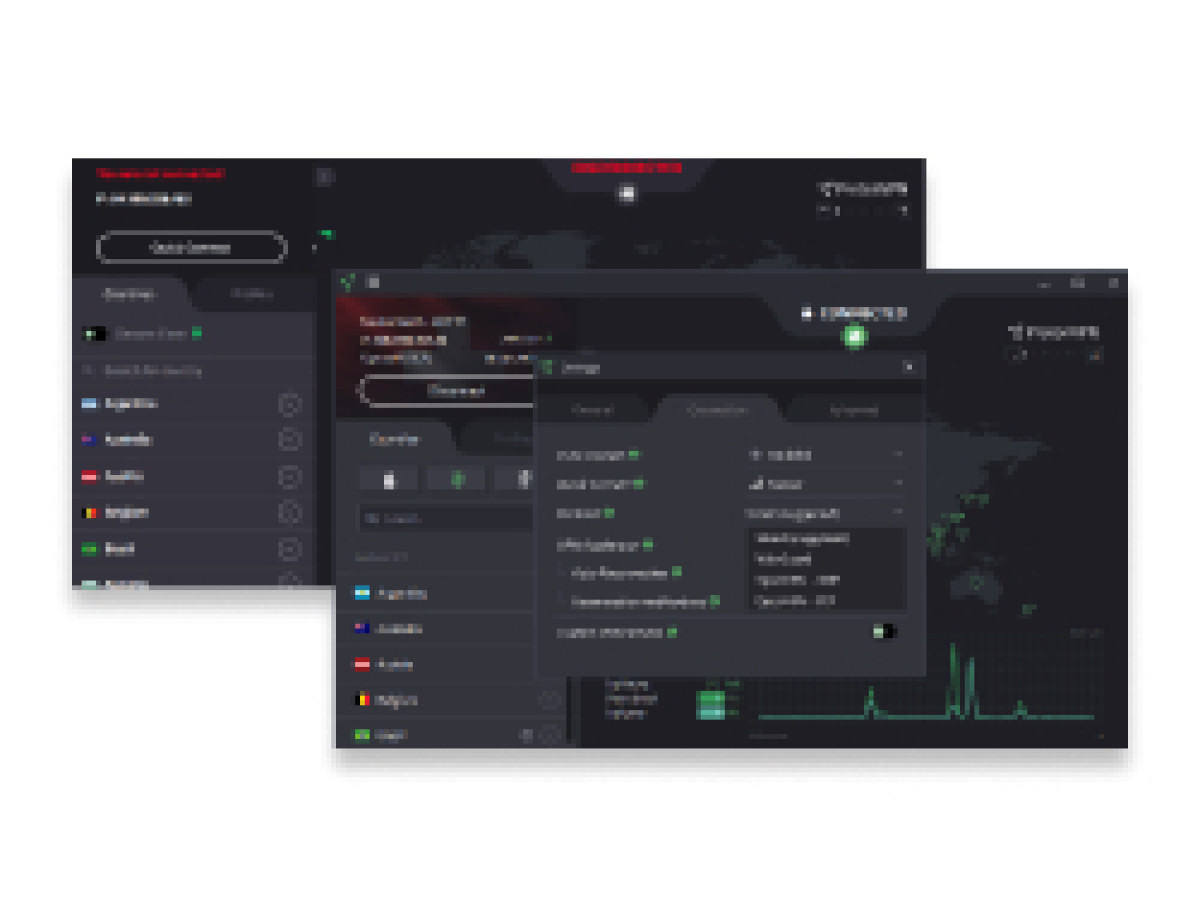 Pros & cons
VPN accelerator for fast speeds when placing bets
WireGuard for safely accessing gambling sites
No-log VPN that won't record your online betting activities
Free version available
Proton VPN is almost just as expensive as ExpressVPN, but it's also equally good for online gambling. You can easily use it to access some of the most popular online betting sites like DraftKings and BetMGM. It comes packed with advanced security features that you can use to safely place bets.
You can connect to over 1800 servers in 64 countries. It gives you the option to connect to multiple protocols including WireGuard and OpenVPN. Thanks to its IPv6, DNS, and WebRTC leak protection feature, your ISP will never know what websites you're visiting, which is important when you use online gambling sites.
If your ISP finds out about your online activities, they can throttle your connection and prevent you accessing betting sites. Proton VPN also comes with a feature called "NetShield," which protects you from intrusive ads and trackers.
In case you're worried about speeds, you can rest assured placing bets with Proton VPN will be fast. It has a VPN accelerator that increases your speeds, especially when you're connected to distant servers.
Proton VPN is based in Switzerland, one of the best countries for VPN companies. All of its servers run on RAM and its no-log policy has been independently audited in the past. It'll be very unlikely for your data to ever be leaked with Proton VPN.
The only downside to using Proton VPN is that it doesn't bypass firewalls, so you may not be able to use it if the Internet in your country is under strict surveillance.
Proton VPN's yearly package is available for $6 per month and you get a 30-day money-back guarantee with it. It also has a free version that you can use as much as you want with some limitations.
5. Surfshark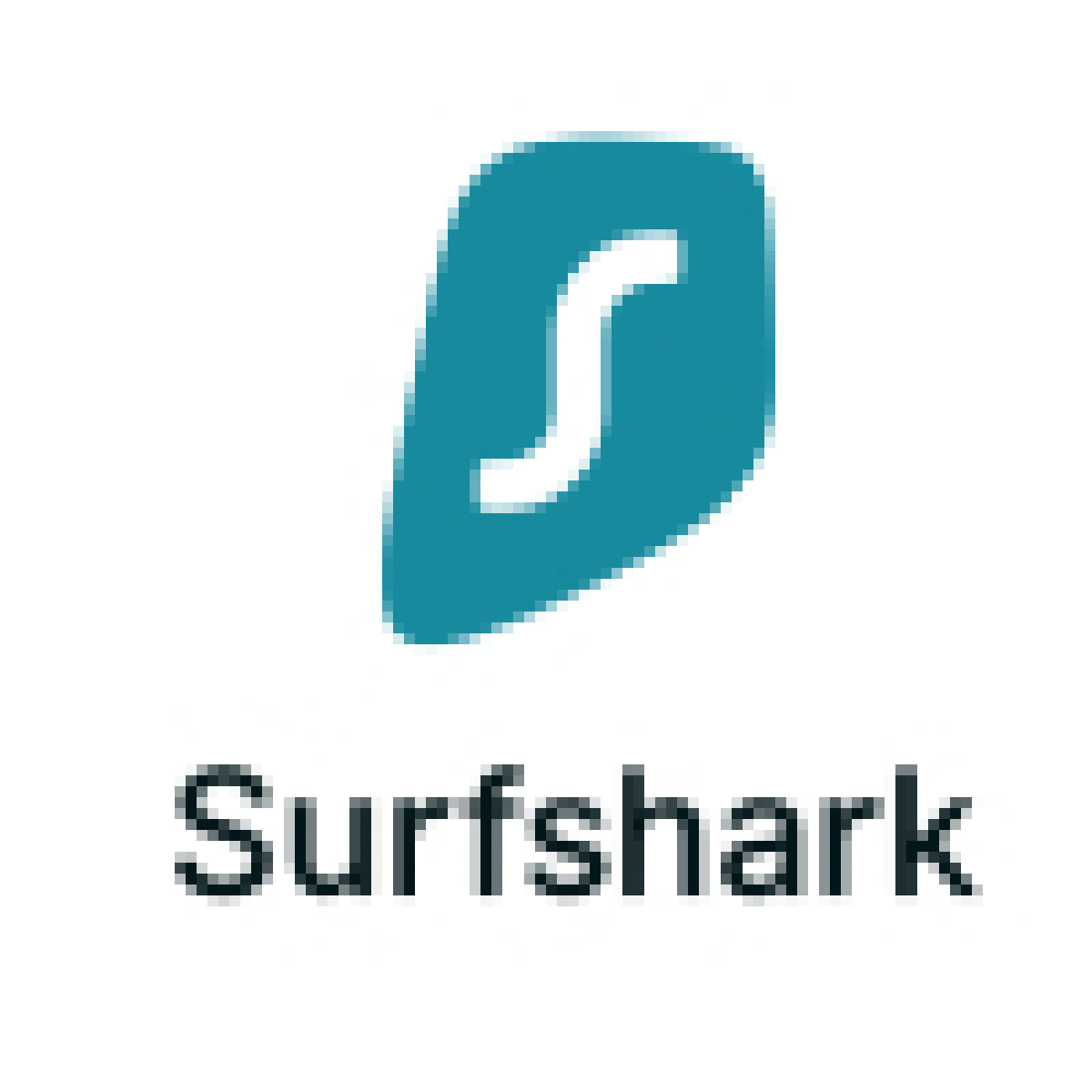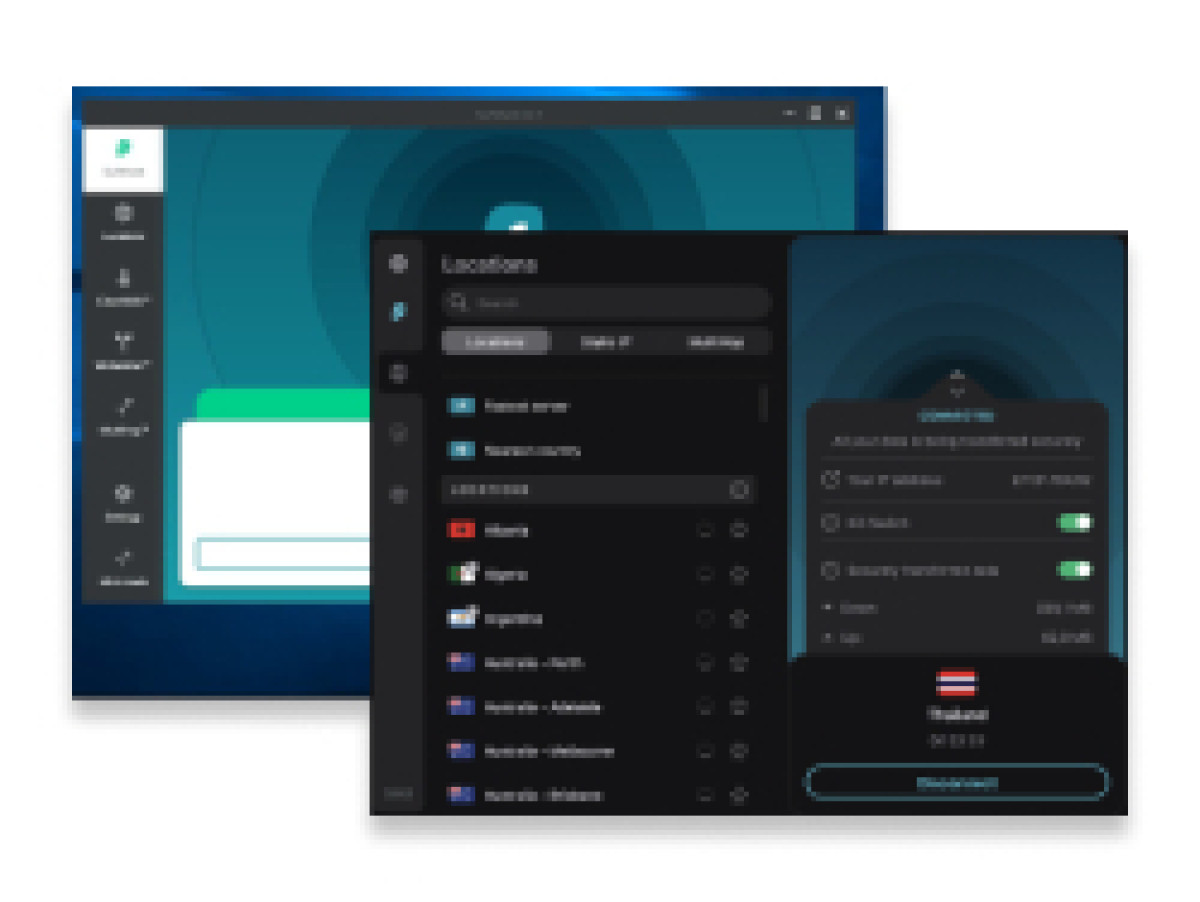 Pros & cons
Camouflage mode to give extra anonymity while using gambling sites
Unlimited simultaneous connections so you can access gambling sites on as many devices as you want
WireGuard tunneling protocol
Multiple external audits, making it more transparent than other VPN companies
Despite being transparent, privacy policy isn't very clear
Surfshark is another affordable and fast VPN tool for gambling and betting. Purchasing it just once will allow you to use it on as many devices as you want. It's relatively new in the VPN industry, but it's already made quite a name for itself.
While it doesn't give access to as many countries as the first two VPNs on this list (around 60), you can still use it to visit gambling sites in many different regions. Its "WireGuard'' tunneling protocol provides fast speeds so you can place bets and gamble online without any hitch.
It offers good value for money as you get loads of great features in a single package like 256-bit encryption, server obfuscation, unlimited simultaneous connections, and RAM-only servers.
It also has a no-log policy and it's had multiple external audits which is a good indicator of how trustworthy it is. Being audited shows how transparent a VPN company is which is essential if you want to use a gambling site safely.
Surfshark's "Camouflage Mode" will hide your VPN status and make it look like you're browsing the web as a regular user, which is useful for people in countries where VPNs are banned.
It also supports "MultiHop" servers which reroute your traffic through multiple servers to make sure your online identity remains hidden behind layers of different servers, a bit like how Tor works. Using MultiHop servers will slow down your connection speed, but it's worth it if you want to be extra safe while using gambling sites.
Surfshark has a 30-day money-back guarantee and is available for $12.95/month.
6. CyberGhost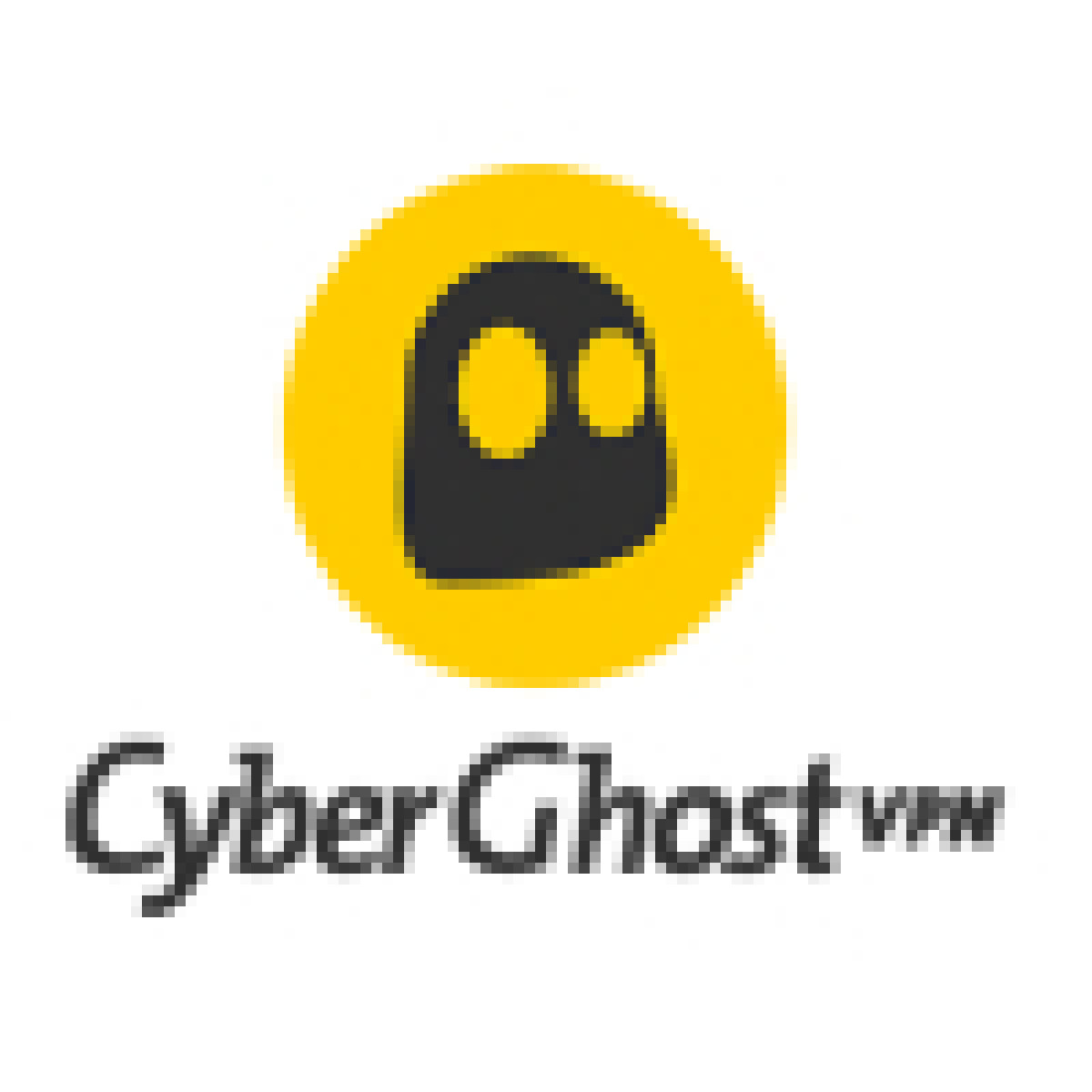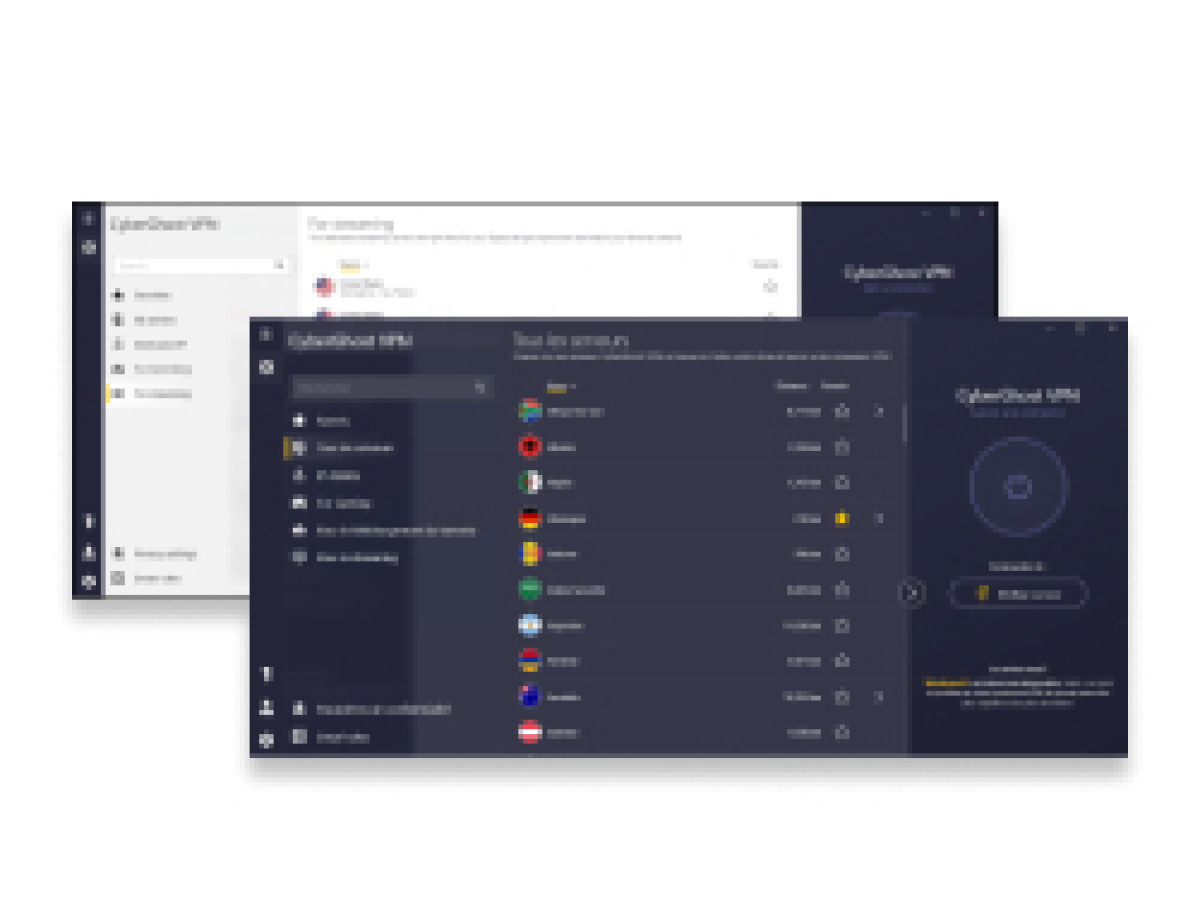 Pros & cons
45-day money-back guarantee
Automatically triggers the VPN when you connect to previously-connected Wi-Fi connections
Has tons of additional features like malware protection, antivirus, and ad blocker
No external auditing has been done so far
Customer support isn't great
CyberGhost is great for people who often switch between different Wi-Fi connections because it automatically enables the VPN when you connect to an unrecognized network. We tested this VPN and used it to access gambling sites like Bet365, Bovada, and Youwager. You can block annoying ads with it and its high-speed servers will make sure you can place your bets without any delays.
CyberGhost has over 9,000 servers in 91 countries, so you can test more gambling sites with it and see which ones work. It's available on all devices and it won't take more than a few minutes to sign up. It comes with DNS leak protection and a kill switch to avoid any accidental data leaks.
With the basic plan, you can connect to 7 connections simultaneously. It doesn't offer the same degree of customization as other VPNs on this list, but it's great for beginners who just want to connect to a server as quickly as possible so they can access gambling sites.
CyberGhost will mask your IP address so your ISP can never know what sites you visit, which means they'll have no reason to throttle your connection. It has a zero-log policy. If you use the same Wi-Fi hotspots, you can tweak the settings a bit so it can quickly enable the VPN automatically when you connect to a previously-connected Wi-Fi.
CyberGhost offers a 45-day money-back guarantee and you can get the monthly package for $12.99.
Methodology: how we chose gambling VPNs
Here are the things we considered when choosing the best gambling VPNs on this list:
Trustworthiness – Using a VPN that doesn't have a reputation of being trustworthy can put your data in jeopardy. We read tons of reviews before deciding on the VPNs you see on this list so you don't have to.
Number of features – The VPNs on this list were selected because they provide features that maximize your security. Features such as kill switch protection, military-grade encryption, and advanced protocols are present in all of the VPNs on this list.
Number of servers – To access gambling sites, it's important to use a VPN that has as many servers as possible. The VPNs on this list have servers in thousands, so you'll never have any problem accessing betting sites with them!
Fast speeds – There's no point in having hundreds of robust features if your VPN is going to take forever to open sites. The VPNs we tested have fast speeds and you'll be able to place bets without worrying about any delays.
Price and good value for money – All of the VPNs on this list cost around $10/month and have a 30-day money-back guarantee, which means you can get your money back within 30 days if you don't like the VPN. All of the VPNs here provide good value for money.
Why is online gambling restricted?
The Internet has enabled people from all around the world to participate in online gambling. The problem with this is that it has increased gambling addiction. To curb increasing gambling addiction, regulatory bodies in many countries have either completely banned or partially prohibited online gambling.
Another reason online gambling is illegal is because many gambling companies have been known to engage in money laundering and bank fraud. Earlier this year, the UK Gambling Commission fined 888 UK Limited over £9 million for failing to implement policies that curb money laundering.
Some countries have only partially prohibited gambling because they make a sizable amount of money from it by taxing it. In many countries, though, it's considered completely illegal. In the UAE, for example, people who are caught gambling online can go to prison for up to two years.
In Australia, the government passed an act to protect its citizens from "the harmful effects of gambling." It made it illegal for anyone physically present in Australia to participate in online gambling, though sports betting is legal in the country.
Qatar and North Korea are two other countries that have stringent laws against online gambling. In Cyprus, the only type of gambling that's allowed is sports betting. Any other type of gambling is strictly prohibited.
Is betting and gambling using a VPN legal?
In most cases, VPNs are completely legal and safe to use. To sign up for most gambling sites, you would have to provide some personally identifying information such as your ID. This makes it difficult to use a VPN to access gambling sites. If online gambling is illegal in a country, then it's prohibited to access it using a VPN, too.
Even if it is illegal, you'll still be able to access betting sites since the VPN will mask your IP address and hide your traffic. If you are found to be using a VPN to access gambling sites, though, your account could be deleted and depending on the laws of the country you're in, you could face a hefty fine or even go to jail.
VPNs will spoof your location so it's very unlikely you'll run into any problems if you're using one to access a gambling site while in a country where it's illegal. Even if there is a data breach, your data will be encrypted so no one will be able to know what sites you've been visiting.
Many online gambling companies restrict the usage of VPNs, so we recommend you read their terms and conditions before you start placing bets. If they find out you're using a VPN, you could have your account permanently terminated. There are some VPNs that will allow you to use gambling sites without being detected.
In many countries, the act of using a VPN itself is a crime. In China, for example, many VPN companies are blocked and there's no way to use them.
Betting site rules on using a VPN
Betting sites have their own rules in place to prevent people from accessing them with a VPN. Bovada, for example, doesn't allow people to use a VPN on its site if you're a resident of a country where gambling is prohibited. If you're traveling, however, but are from a country where online gambling is legal, you might not even need a VPN to use Bovada.
Different gambling sites have different rules on VPN usage and it's usually outlined in their terms and conditions. If a site says residents of countries where gambling is illegal aren't allowed to use it, but doesn't explicitly mention the use of VPN, then you should be able to circumvent any restriction using a VPN.
Bet365's terms and conditions don't explicitly say anything about VPNs, but they do mention that "Internet gambling may be illegal in the jurisdiction in which you are located," so you won't get into any trouble if you use a VPN to access it.
There are many more betting sites that allow VPN usage, though. Betfair, for example, is a VPN-friendly site that you can use even if you're in a country where online gambling is prohibited. Sportsbet.io is even better as it allows cryptocurrency transactions and you don't have to hand over any personal information.
Betting sites that accept VPN
Here are some sites that you can use with a VPN:
Betfair – Betfair is legal in many countries, so you can easily access it with a VPN. Their servers and data centers are fully secured, so there's no risk of data breaches and they don't explicitly ban VPN usage.
Sportsbet.io – As mentioned above, Sportsbet.io allows cryptocurrency transactions, which when combined with a VPN will boost your security and anonymity. The site doesn't restrict the usage of VPN.
888sport – 888sport has a fantastic mobile app which you can use with a VPN as it hasn't banned it. 888sport is very transparent about how your data is collected and used in its privacy and cookie policy.
Stake – Stake is another gambling site that allows cryptocurrency transactions, offering you the highest degree of security possible. It's a VPN-friendly site and will not terminate your account if you use a VPN to access it.
Three risks of using a VPN for gambling
Using a VPN to access gambling sites doesn't come without its risks. Here are three things you need to keep an eye on:
Account termination – If you use a gambling site that's clearly mentioned in its terms and conditions that it doesn't allow the use of VPN, you risk getting your account permanently terminated. To prevent this from happening, read the terms and conditions of the site you want to use and make sure it doesn't explicitly ban the use of a VPN.
Losing access to your funds – If you manage to access a betting site that clearly states it doesn't allow VPN usage, you could end up losing access to your money in the future. If they find out you've given false information and you're using a VPN, your account will be frozen and you'll be locked out of your funds and your winnings.
Data breaches – No matter how safe any site claims to be, there's always going to be some risk of it getting hacked. If a data breach occurs, you could end up having your data stolen. Even with a VPN, you won't always be safe against data breaches, especially if you don't use advanced security features.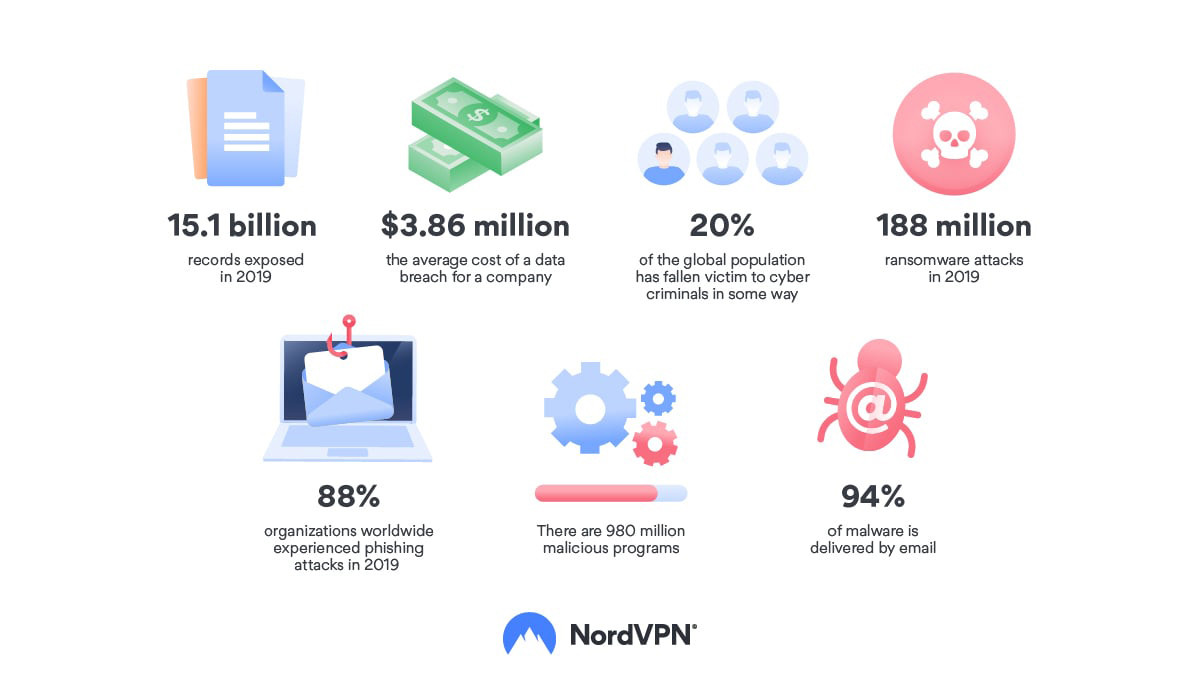 There is always some risk associated with using a VPN for gambling. (Source: nordvpn.com)
Using a free VPN for online gambling
You can use free VPNs to access gambling sites, but we don't recommend them at all. Most free VPNs are free because they sell your data to advertisers. They're not safe to use and they will not protect you against any kind of attack or data breach.
Furthermore, you won't get access to any of the advanced security features that premium VPNs offer, which are crucial for keeping your data safe. For example, NordVPN and ExpressVPN both have kill switch protection which will safeguard you against a drop in your connection. Onion over VPN will give you extra protection and encrypt your data in multiple layers.
Free VPNs will also keep logs of your traffic, which means external parties such as your ISP and government agencies can gain access to them if they want.
Premium VPNs will have good customer support, a no-log policy, robust security features, and they'll never sell your data to advertisers. These are all important things when you're using gambling sites that are illegal in your country.
Frequently asked questions
Yes, it is possible to use a VPN to gamble online. You just have to make sure you use sites that are VPN-friendly, though it's unlikely for most betting sites to detect your VPN connection since your IP address will be hidden and your data will be encrypted. We recommend using ExpressVPN to access sites like PokerStars and Bet365.
ExpressVPN is the best VPN for online gambling. It's trustworthy, has advanced security features and thousands of servers that are extremely fast, and provides good value for money. You can use it to unblock pretty much any gambling site since its servers are located in over 94 countries.
Yes, you can use a VPN to access DraftKings. It's illegal in many states in the US but with the help of a VPN, you can spoof your location and access it from anywhere in the world. A VPN will reroute your connection to make it look as if you're accessing the gambling site from a country where it's legal.