Computer Hardware
AMD Radeon Software Adrenalin 2019 Edition Releasing Dec 13: 25 new features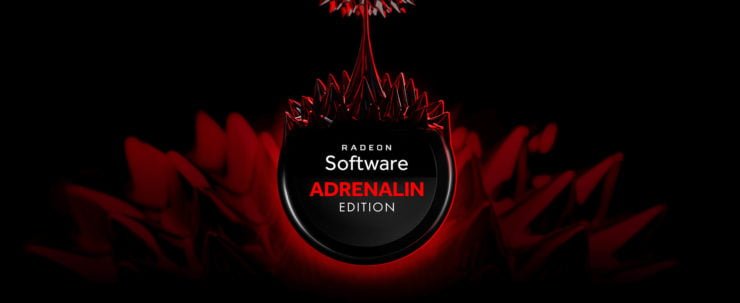 By convention, AMD will release a heavy-duty graphics driver at the end of the year, bringing a wide range of performance improvements and rich new features. This year is no exception, "Radeon Software Adrenalin 2019 Edition" will be officially released on December 13th, US local time.
Obviously, AMD's focus this year is not to improve performance but to increase functionality which will definitely not disappoint everyone.
There are over 25 new features and/or improvements incoming and they're detailed below as per videocardz.
RADEON ADVISORS:
– Game Advisor: Combine the Radeon Overlay function to provide optimized settings for different games, resulting in a personalized, better experience, which is higher frame rate and lower latency.
– Settings Advisors: For newbies who have never used the A-card driver settings, depending on the current configuration, it is recommended that different features should be turned on or off.
– Upgrade Advisor: Automatically analyzes minimum and recommended game compatibility to determine whether to upgrade a new version of the game/driver.
Wattman:
– Core / video memory automatic overclocking
– Auto-GPU undervolting
– Temperature related fan curve
– RX Vega graphics card unlocks DPM (Dynamic Power Management) status
– Memory adjustment
Display:
– FreeSync 2 HDR: Improved auto-tuning mapping for more realistic picture detail
– VSR Super Resolution: Supports 21:9 super widescreen
Radeon Overlay:
–Display Settings – in-game controls: enhanced sync, FreeSync, per-game settings
– Wattman: Adjustable core frequency, core voltage, core temperature, memory timing, memory frequency, load/save progress in the game
– Performance indicator: frame rate and frame delay time, adjustable color, column, position, size and transparency
AMD Link:
– QR code link
– Voice control: live, recording, screenshot, real-time playback, minimum/average/maximum frame rate, core temperature, core frequency, memory frequency, fan speed
– Wattman:  same settings as in Radeon Overlay
– Performance indicator enhancements: detailed performance analysis, turning the phone into a benchmarking tool
– ReLive: View, edit, live video/screenshot on your phone
AMD ReLive:
– In-game playback
– Scene Editor
– Support for GIF animation
AMD ReLive streaming:
– Wireless transmission to mobile devices up to 4K60FPS
– Android, iOS are supported and free
– Delay time 70ms, 125ms below competing products
– Support interaction with AMD Link
– VR: Support HTC Vive Focus, Oculus GO, Samsung Gear VR, Google Daydream, compatible with third-party Bluetooth devices, up to 1440×1440p