Global
Apple Pay launches in Germany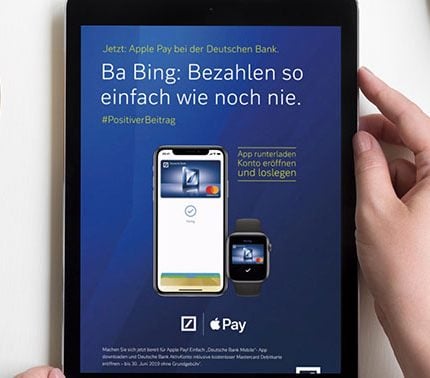 Apple Pay was officially launched in Germany on Tuesday. Apple's payment method is supported by American Express, Maestro, Comdirect, Deutsche Bank, Edenred, Fidor Bank, Hanseatic Bank and HypoVereinsbank.

It is striking that many new banks are participating, such as O2 Banking and the Bavarian VimPay. The Netherlands bunq can also be used for payments in Germany.
Apple is late in the German payment market. Google Pay has been active in Germany since June. Participating banks are Comdirect, Commerzbank, N26 and bean and the payment method only works with Mastercard and VISA.
A week ago, Apple Pay also became active in Belgium. For the time being there is no indication that Apple Pay will be offered in the Netherlands in the short term.