Global
Huawei to replace Play Store with Aptoide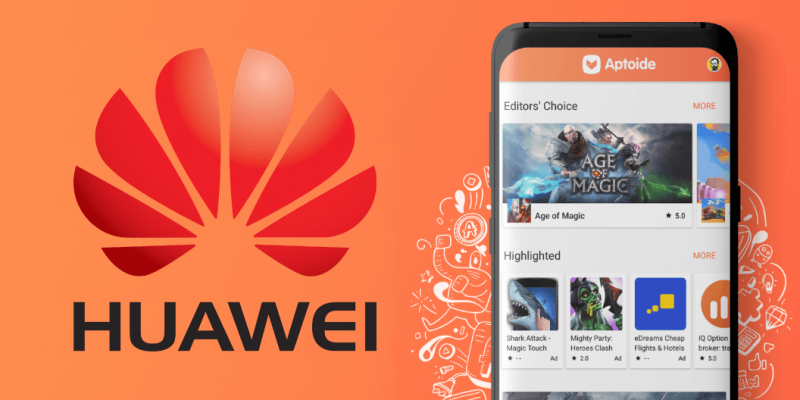 Huawei is not sitting still instead it is carrying out operations for what we can now call "Plan B", to be implemented if the banned in the United States which would prevent the Chinese giant from buying technology from the USA.
After the revocation of the Android commercial license, which would effectively prevent access to services Google and al Play Store, Huawei has looked around to find an alternative store, usable, perhaps, even if it were to launch its own operating system. It seems unthinkable that compatibility with Android apps is not guaranteed, given that being able to count on over 3 million applications would be a great starting point.
To remedy the possible absence of the Play Store, in the case of the collaboration with Google should they lead to nothing, the Chinese giant has already contacted Aptoide, an alternative Portuguese store that can count on over 900,000 applications and over 200 million users.
Paulo Trezentos, CEO of Aptoide, confirmed that negotiations are underway to bring the store to smartphones Huawei, started a few months ago and resumed these days. There would be two models of a prestigious collaboration for Aptoide, which already counts among its partners also Oppo and Vivo.
The first involves the simple pre-installation of Aptoide on all Huawei smartphones, while the second possibility would lead to the integration of the store in the App Gallery, the Huawei store, through the special APIs. However, Trezentos categorically excludes the possibility of acquisition by Huawei, having new challenges in mind.