Mobile
Qualcomm mobile phone fast charging speed: next year cable 32W, wireless 15W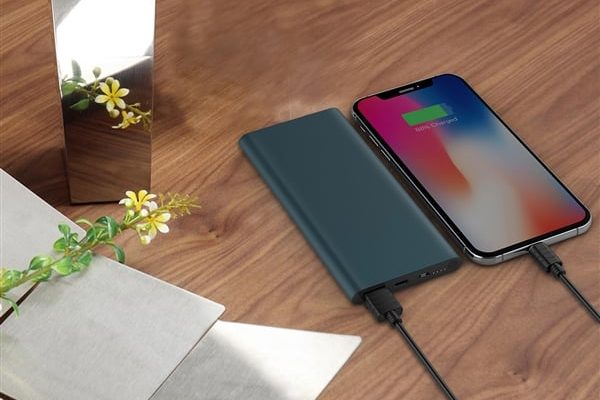 Nowadays, fast charging is already the standard for mid- to high-end mobile phones, and the specifications are getting higher and higher. Recently, Qualcomm announced the latest plan of its Quick Charge fast charging technology, and will achieve a new leap next year.
Although each manufacturer has its own fast charging solution, Qualcomm QC series is undoubtedly the most popular. According to official data, more than 1,000 mobile terminals have adopted Qualcomm QC solution, and the current QC4.0 has also been compiled by USB PD standard. Belongs to part of its sub-protocol PPS.
Next year, Qualcomm's fast charging technology will be significantly improved in all aspects. For example, wired fast charging will support Triple Charge, and the highest power will be almost doubled from the current 18W to 32W.
At the same time, the charging density will be greatly improved, the charging power in the same space will be 30% higher, and the real battery sensing, charging time will be an additional 18%.
Wireless charging is beginning to spread, but power has not been raised. Most of the solutions on the market are 7.5W and 10W, and Qualcomm intends to directly double to 15W, using the Dual Charge architecture.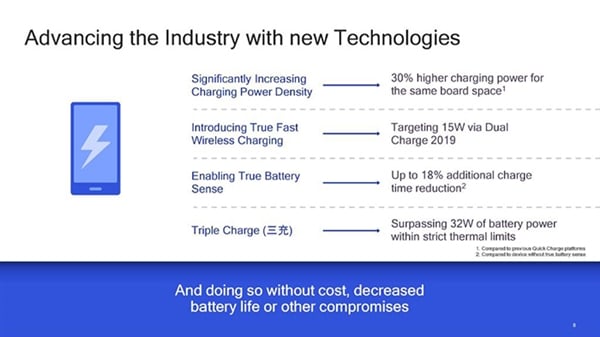 As for the above technology, it will not be named QC5.0, which is still unknown.
Of course, if you simply look at the power, Qualcomm does not have much advantage. Wired fast charge 40W and wireless fast charge 15W are already available, but the biggest advantage of Qualcomm QC is that it is open standard and versatile, as long as the Qualcomm solution is basically used. It can be common.