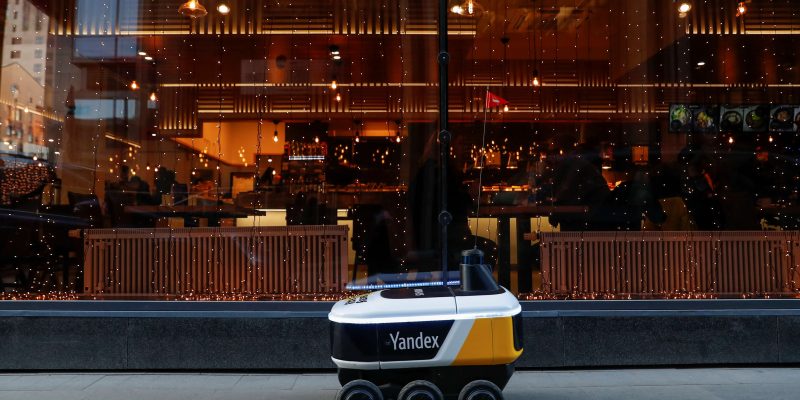 The Russian Post has launched a joint venture with Yandex, the largest technology company in Russia, to provide a robotic parcel delivery service in the Russian capital, Moscow.
The Russian Post said – in a statement that the Postal Corporation has begun delivering parcels to its customers in Moscow through robots belonging to the Yandex.
Yandex is cooperating with the Russian Post as a logistical partner in the project, providing modern robots and providing maintenance for them.
Within the framework of the first phase of the project, parcels from 27 postal branches in Moscow will be delivered, and the operation will be carried out by 36 robots.
Read also: Artificial intelligence to replace these professions: Doctors and Journalists at the fore
It is planned that 23 new branches will be added to the project within a month to the network, knowing that the delivery is within 2 km.
This delivery service is used through the application of the Russian Post, and the cost of delivery is only one ruble. And if the recipient's address is within the scope of the service, the option to receive the parcel by a robot will appear in the application