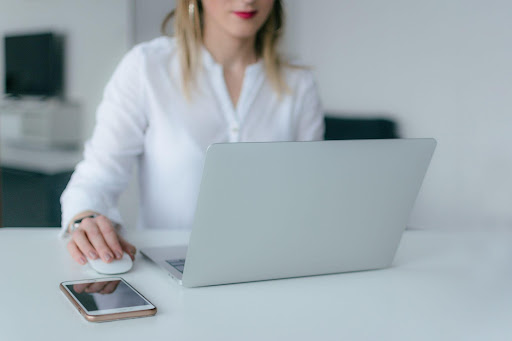 We may receive commissions for purchases made through links on our website. We appreciate your support.

The advancement in technology has made things easier for customers and employees. Most times there is usually a challenge trying to meet up with every inquiry from customers or attend to their challenges in their uniqueness.

Most of the time, the help desk is faced with a lot of pressure due to these demands. If you must give your customer a level of satisfaction with your services, subscribing to help desk automation will go a long way to make your customer feel that they are important to you since their challenge is handled with urgency.

A lot of organizations are looking for ways to improve their performance at the service desk. Here are some ideas that can help your help desk automation.
Some Ideas To Improve Desk Automation
You can try all of them, or you can try just one. The decision is yours.
Understand Users Expectations
One thing you need to work on to improve your organizations service desk is to understand what your users expect from your service desk, instead of going with what has worked for others. Whether it is a fast response or self-help alternatives. Answering these questions correctly sets you on the path to providing solutions that suit expectations.
Specific Knowledge Management
There are lots of questions that your customers need answers to. The beautiful thing is that you dont have to be all weather in your approach to providing answers to their numerous questions. Since digitalization is the new default, it should not be difficult to find these answers. When your organization carves out a specific knowledge niche to manage, it will influence its productivity and efficiency. You can achieve this through the following ways:
create support content related to IT and engage experts on those subject matters;

create a review process for each knowledge article;

make it possible for users to share what they know with others.
These will build a knowledge-sharing culture within your organization and consequently impact the performance of the IT service desk.
Go For The Right Tools
This sounds like a year-long project, but it doesnt have to be. You can always start from where you are and grow from there as your organization/team increases in size.
If you need IT Service Management features, you can go for an IT service desk solution. An AI-powered IT help desk software is a better alternative when you want basic ticket management features and also a good user interface. With this, you will not only track IT incidents and requests, and create a platform for agent interaction with users across multiple platforms, but also be able to manage the performance of the IT support team based on the insightful results and analytics provided, all in one place.
Emphasize Severe Issues
You have to prioritize and provide IT support for severe issues which are likely to have a negative toll on the business. Some issues demand urgency, the rest will require much time before you can attend to them. It is important to prioritize and give adequate responses to the more sensitive response.
You can equally use software to calibrate challenges in the order of their priority and automatically generate responses needed at certain times. So, the challenge of higher priority is handled first.
Align IT with Business Needs
The IT department, though a unique department on its own, should have goals that are intertwined with the business goals. The service desk personnel should understand certain seasons the business is into per time and be engaged to provide adequate support as they should.
IT is perceived generally to be about technology, specifically about automation, but the truth remains that IT is powered by people.