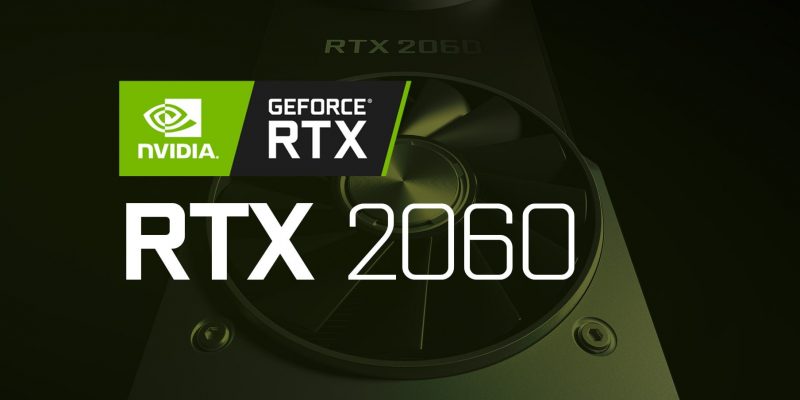 This will be an upgraded version of the GeForce GTX 1060 with the ability to handle Ray Tracing graphics.
Nvidia is expected to unveil its latest high-end card, named RTX 2060, on January 7 at CES 2019.
RTX 2060 will be built on the latest Pascal architecture, used by the company on three more advanced products introduced last year: RTX 2070 and RTX 2080 / Ti. But of course, the company must also take measures to reduce this product to lower prices. Accordingly, RTX 2060 will have 1,920 CUDA cores instead of 2,304 cores as 2070.
RTX 2060 official specifications, performance, price & release date revealed
This leak also revealed that the card will have 240 tensor cores (used for AI processing), 30 cores for graphics Ray Tracing, 6GB DDR6 RAM, standard speed of 1680 MHz and processing power of about 6, 5 TFLOPs. The standard version (Founders Edition) revealed some of the first photos, showing almost the same design as the RTX 2070, with an 8-pin power connector, 2 DisplayPort, HDMI, DVI ports and 1 port USB Type-C Thunderbolt 3.
In terms of performance scores, the site also compared the RTX 2060 to older products like the GeForce GTX 1060, GTX 1070, GTX 1070 Ti and GTX 1080. Of the 20 titles, the RTX 2060 surpassed the GTX 1070 12 games, and faster than GTX 1080 (one of the most advanced and expensive cards of the previous generation) 3 games. The RTX 2060 is expected to have an average performance of about 30% higher than its predecessor GTX 1060.
Nvidia RTX 2060 will be sold immediately on January 15, with a reference price of $ 350. After a few months, 3rd party versions for this graphics card will also appear on the market.