Entertainment
First prequel series to Game of Thrones begins shooting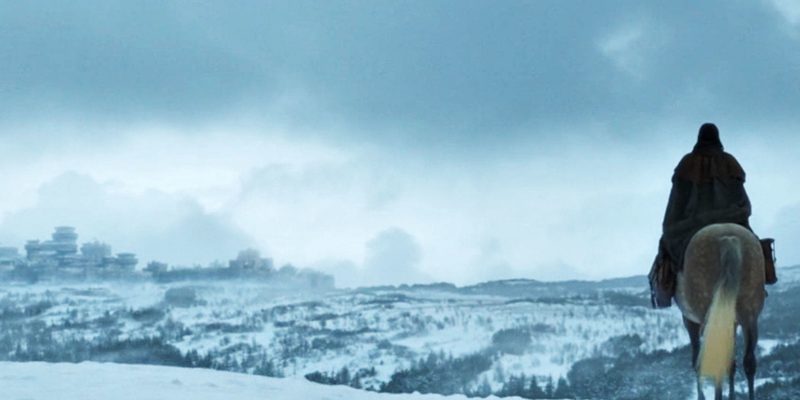 A few weeks after the Game of Thrones final, it continues in Westeros: The shooting of the prequel series with Naomi Watts have begun.
Many fans are still discussing the controversial finale, but HBO can not be stopped and continues with the stories from Westeros undeterred: So now the official shooting of the first and still nameless Prequel series have begun.
For the implementation this time, the author and show runner Jane Goldman (X-Men: First Class) is responsible, which developed the idea for the series together with George RR Martin. Directed by SJ Clarkson (Jessica Jones).
With Naomi Watts (King Kong), Miranda Richardson (Churchill), John Simm (Doctor Who), Jamie Campbell Bower (Fantastic Beasts: The Crime of Grindelwald), Josh Whitehouse (Poldark), Georgia Henley (The Chronicles of Narnia), Alex Sharp (The Hustle) and Naomi Ackie (Lady Macbeth) is the cast of the series already fixed. However, names and details about the individual characters are still top secret.
Without iron throne, without dragons, without night king
The plot of the prequel series also plays in Westeros, according to book author Martin, but about 5,000 years before the events from Game of Thrones. The new show is about the Westeros, from the golden age of heroes (Golden Age of Heroes) to the darkest hour. George RR Martin told Entertainment Weekly:
"Westeros is a very different place. There's no King's Landing. There's no Iron Throne. There are no Targaryens — Valyria has hardly begun to rise yet with its dragons and the great empire that it built. We're dealing with a different and older world and hopefully that will be part of the fun of the series."
It's also been said that "the project chronicles the world's descent from the golden Age of Heroes into its darkest hour." The network previously teased the plot with the following logline:
"Only one thing is for sure: from the horrifying secrets of Westeros' history to the true origin of the White Walkers, the mysteries of the East to the Starks of legend… it's not the story we think we know."
We will probably meet the old Starks from the legends, see the history of the Targaryens and the emergence of the White Walker. HBO's prequel series now has the working title Bloodmoon and should be launched in 2020 at the earliest.