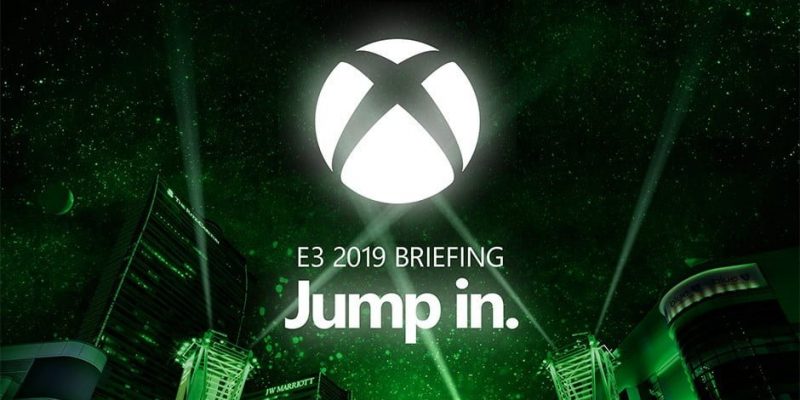 Taking advantage of Sony's absence at E3 2019, Microsoft has unleashed heavy artillery to conquer the world audience with a series of big announcements on the stage of Xbox E3 2019. There has been talk of the new Xbox, nicknamed Project Scarlet, the upcoming Gears 5 and the highly anticipated Halo Infinite, but the noteworthy innovations are not limited to this.
If you haven't watched the presentation live, here's all the important things you've missed.
1. PROJECT SCARLETT, THE NEW XBOX COMING IN 2020
The new home console from Microsoft is coming and its code name is officially Project Scarlett. As expected from the rumors, Scarlett will support resolutions up to 8K, framerate up to 120 fps and ray tracing, thanks to the coupling of CPU and GPU branded AMD. The console will arrive towards the end of 2020.
2. XBOX 2 SERIES WIRELESS ELITE CONTROLLER
Microsoft has decided to freshen up its Elite Controller, announcing a new version called Xbox Wireless Elite Controller Series 2. In this revised version there are many additional features, including the possibility of adjusting the analog voltage, interchangeable components, autonomy up to 40 hours of play and USB Type-C connector.
3. XBOX GAME PASS ARRIVES ON PC, XCLOUD WILL ARRIVE IN OCTOBER
New hardware aside, Microsoft has finally given xCloud a launch date, its game streaming service, similar to PlayStation Now and Google Stadia. With this service, users can take advantage of the Microsoft Azure cloud or turn their Xbox One into a personal xCloud server to play the titles of their Xbox library conveniently on the move, even on smartphones. xCloud will be launched in October.
An open beta is available for Xbox Game Pass for PC, the subscription service with which you can play a long selection of titles without having to buy them individually, already present on Xbox. Microsoft seems to be focusing a lot on this service, so much as to have announced that many of the new games presented at E3, including Gears 5, will be present from day one on Game Pass. In addition, Xbox Game Pass Ultimate has been introduced, which provides both PC and Xbox passes, as well as Xbox Live.
4. HALO INFINITE WILL BE RELEASED ALONG WITH SCARLETT
Halo Infinite closed the presentation, capturing the attention of the whole studio. The new chapter of the Master Chief saga will be released simultaneously with the release of the new Xbox Scarlett, at the end of 2020, but will also be available on Xbox One and PC. For the moment it show a trailer called "Discover Hope", which introduces the plot and shows the design of Master Chief.
5. GEARS 5 WILL ARRIVE ON SEPTEMBER 10TH
Gears 5, the highly anticipated exclusive Microsoft action title, will arrive on Xbox One and PC on September 10 2019, with the chance to play preview a week in advance for Xbox Game Pass Ultimate members. The game, in addition to the classic mechanics, will include a new mode called "Escape". For those who will pre-order the game or play within the first week of the launch there will also be an exclusive skin in collaboration with Terminator.
6. CYBERPUNK 2077 IN APRIL 2020, WITH GUEST STAR KEANU REEVES
CD Project Red conquered the Microsoft stage with a new exciting trailer of the highly anticipated CyberPunk 2077. After years of work, the game finally has an official release date: April 16th 2020! Surprisingly and with immense enthusiasm of the fans, Keanu Reeves also appeared on stage announcing that he will be a guest star in the title of Project Red CD, where he will be represented by a character with his appearance but called "Mr. Fusion ". Read More: Cyberpunk 2077 to be released on April 16th 2020 with guest star Keanu Reeves
7. THE OUTER WORLDS WILL ARRIVE ON OCTOBER 25TH
With a new trailer, Obsidian showed new RPG game with inspirations from Fallout but in a science fiction key, called The Outer Worlds. Despite being a game developed by Xbox Game Studios, the game will be multi-platform and the official release date for Xbox One, PC and PS4 on October 25th of this year.
8. STAR WARS JEDI: FALLEN ORDER WILL BE RELEASED ON NOVEMBER 15TH
Star Wars Jedi: Fallen Order, having already been shown in gameplay during EA Play, was brought back to the Xbox E3 2019 stage with a new gameplay trailer in which you can see an AT-AT in action. Finally, the official release date of this title was also announced, scheduled for November 15 this year.
9. BLEEDING EDGE IS A PROMISING NEW TITLE FROM NINJA THEORY
Ninja Theory, Microsoft's acquisition last year, has unveiled a new title in the works. Bleeding Edge is an action multiplayer title that reminds us of Team Fortress 2, but includes 4-on-4 fights focused on body. Although the game is still far from being released, a first technical alpha will be available to test on June 27th.
10. MINECRAFT DUNGEON TRAILER, WILL ARRIVE IN 2020
Microsoft continues to exploit the popularity of the title acquired by Mojang and, after having announced a spinoff last year, now we finally know that it will be Minecraft Dungeon. In this new title the isometric world of Minecraft will meet with the mechanics of a dungeon crawler RPG. The trailer looks very promising, but we still don't have a precise release date, even if the forecast is for spring 2020.
These are the 10 most important innovations that emerged during the Xbox E3 2019 conference.