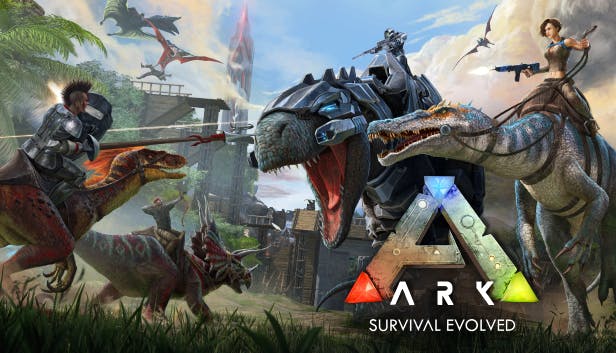 The Epic Games Store has been offering free games like GTA 5 and Borderlands for the past few weeks: now, it's ARK: Survival Evolved, where you share space with dinosaurs and other prehistoric animals; and Samurai Shodown Neo Geo Collection, a collection of retro fighting games. They can be rescued until next Thursday (18); learn how to download free games from the Epic Games Store.
ARK: Survival Evolved brings an open world that can be explored on foot or mounted on dinosaurs and other animals. You will have to defend yourself against hostile creatures and human enemies in single-player and multiplayer modes. You can grow crops, summon island gods, create a tribe with your friends, and attack hundreds of other players.
"Like a man or woman abandoned naked, freezing and starving on the shores of a mysterious island called ARK, you need to hunt, gather resources, build items, cultivate, research technologies, and build shelters to resist the elements," explains game description.
In turn, Samurai Shodown Neo Geo Collection brings together seven games in total, all with support for online matches and ranked matches. Six of them were released for Neo Geo between 1993 and 2004; there is also the Samurai Shodown V Perfect, which was canceled despite being ready and will be offered to the public for the first time.
The collection features SNK fighting games heavily inspired by Japanese culture: Samurai Shodown (1993), Samurai Shodown II, Samurai Shodown III, Samurai Shodown IV: Amakusa's Revenge, Samurai Shodown V, Samurai Shodown V Special, and Samurai Shodown V Perfect.
Epic Games Store games free for a limited time
You can redeem ARK: Survival Evolved at this link and Samurai Shodown at this link until June 18, 2020, at 12 pm ET. They will remain associated with your account after that date and do not need to be downloaded immediately.
It is worth noting that the Epic Games Store is offering "just" the base game of ARK: Survival Evolved for Windows for free. If you're interested, you'll have to pay for Extinction, Aberration, and Scorched Earth expansion packs, which add new challenges and creatures (like dragons). There is also the Season Pass, which includes these three packs.