Gaming
Esports Reality and what to expect in the US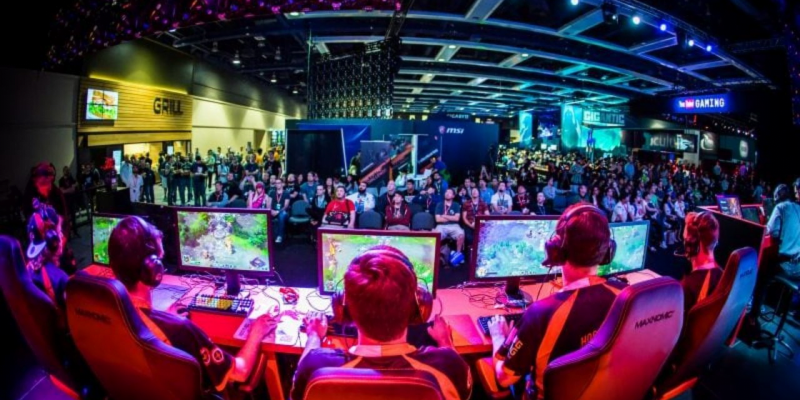 With the given circumstances of quarantine-life, and most American sports postponed or canceled, there exists right now an opportunity for the popularity, prevalence, and reality of esports to grow exponentially in the United States. The US has a history of being rather passionate fans of the sports and teams they like, and it's this passion that drives part of the American economy. According to Stasista, "In 2018, the North American sports market had a value of about 71.06 billion U.S. dollars…expected to rise to 83.1 billion 2023." That's a lot of money, and though the growth will definitely be affected by the pandemic, some of this spending will likely transfer to the world of esports.
The sports industry market is separated into four different categories: media rights, merchandising, sponsorships, and ticket sales (gate receipts). These are abundant in today's society, where social media reigns supreme as a form of promotion, product awareness, and audience gathering. In the past, there have been many in-person tournaments for games like League of Legends (LoL), Overwatch, and Rocket League as well as live streams. However, there has been an obvious shift to primarily streaming these events, some of which are free or significantly cheaper than tickets to a New England Patriots or Houston Rockets game.
Now that we know these things, we can predict growth in all matters involving esports, and the future is certainly bright for esports in the US. With a lack of traditional events to watch and be consumers of, there are more non-gamers checking out esports than ever before. It's hard to say what the impact of this will be, how it will affect the way games are watched, developed, and regulated.
As an agency that has for years promoted and served sporting events, ESPN's knowledge and insight into the world of sports likely mean they will add more and more esports events to their programming. They have already been doing so since the first esport was broadcasted in 2015 (Heroes of the Storm) on the main networks. In an age where the majority of the country has access to the internet via some electronic device and an abundance of stream-based content, the accessibility and experience of esports events will be most responsible for generating revenue, next to the marketing of these esports.
There are a few elements amongst video games that allow them to transition better to social distancing, mask-wearing, and CDC guidelines for social gatherings. Almost all competitive gaming can and has transitioned to online competition. To be specific, colleges are playing each other from their separate facilities. In addition, the North American LoL Championship Series (LCS) are playing games via team houses. So far, the LCS has only stopped play for a single week. This, compared to the much longer stoppages and cancellations for traditional sports, helps show why esports have an advantage going forward and especially as long as the pandemic is a concern.
The biggest games in the current competitive scene are LoL, Fortnite, and Dota 2. Other games that are increasing in popularity and in prize pools include Counter-Strike, Counter-Strike: Global Offensive, Overwatch, Rocket League, Call of Duty, PUBG, and Rainbow Six: Siege. In speaking with the Head Coach of Tiffin University Esports, Chalin Chalik, Coach Chalik believes that watchability is the most significant factor in the growth of esports titles, and, because of that, Rocket League has the most potential to grow in popularity.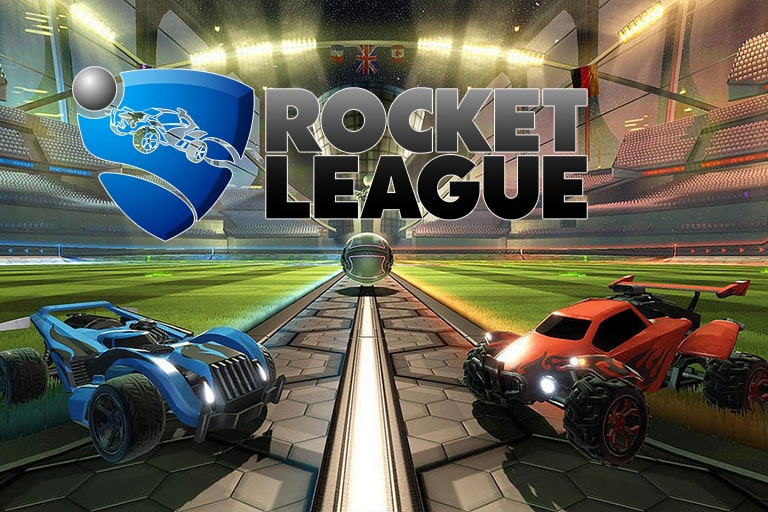 The game is more easily digestible in comparison to other esports games like LoL and Dota 2 which have more varied and complicated strategies and mechanics. It's harder for an uninformed viewer who doesn't play games like these to understand and appreciate what's happening these games, meaning the communities for these games must work extra hard through in-game commentary and overall education to get fans interested and passionate.
With all of these elements, it's clear that a pathway has been built for esports to thrive and it's potential for continual growth has only increased. The integration of fans from traditional sports and existing esports fans will be a major determining factor in how esports impact the industry as a whole. Despite viewers of the first broadcasting of Heroes of the Storm appearing to dismiss video games being featured on ESPN, as esports become more mainstream, fans will grow more accustomed to esports on TV. I believe in time that esports can and will develop just as passionate and outspoken of fan bases as traditional sports.