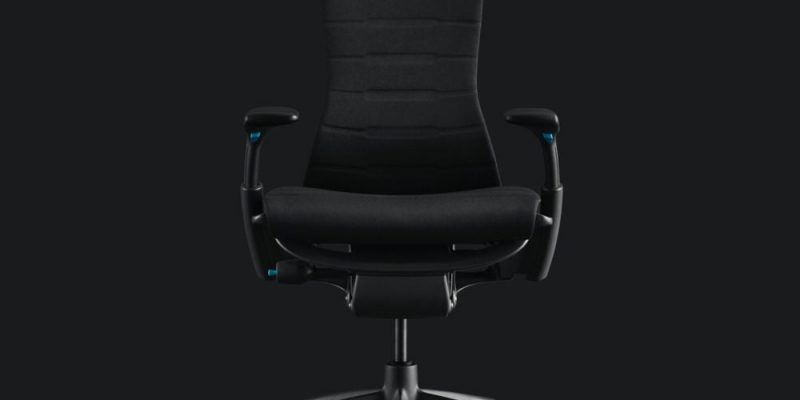 Logitech G, the gaming arm of Logitech, has teamed up with renowned ergonomic seating brand Herman Miller to create a high-end chair for gamers. The two did not start from scratch, they selected the Embody as their starting point.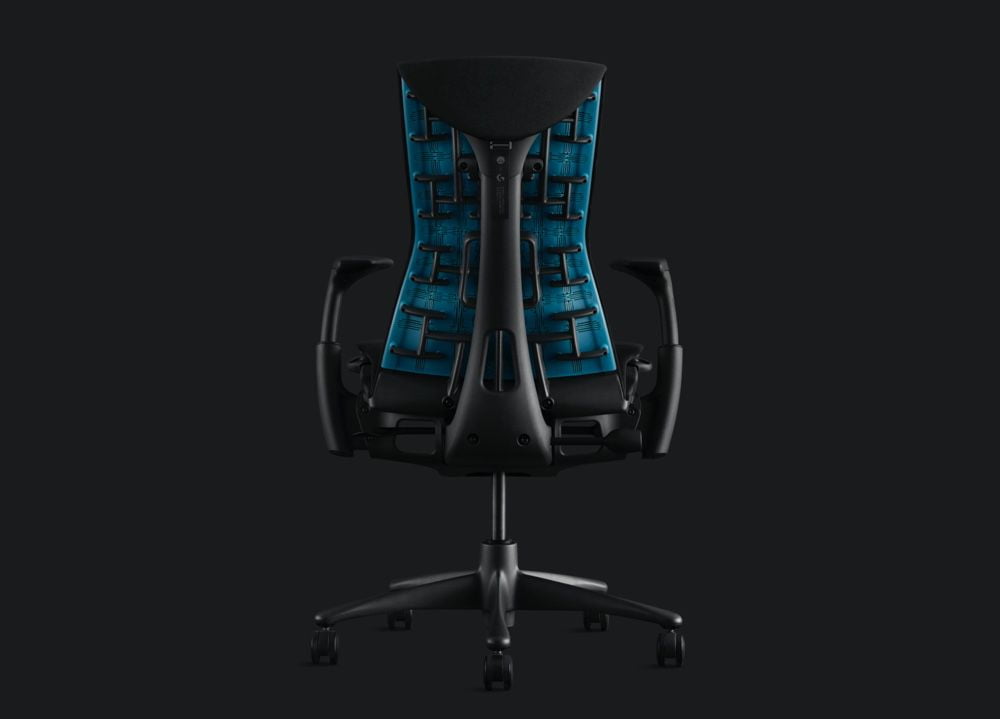 Specific changes have been made to this chair in order to address more clearly to pro gamers and streamers. On the one hand, this special Embody uses the colors of the Logitech G products, namely black with a little touch of light blue. The look remains very sober compared to the bucket seats adopted by many streamers.
The seat has a new "cooling foam with copper particles that support the ideal playing posture". This is supposed to reduce heat build-up when sitting for a long time. Another improvement considered important: "the pixelated support which distributes the weight evenly, to reduce pressure and encourage movement, two key elements for good circulation and concentration." Obviously, to verify the benefits of these improvements, there is only one way: to test over time.
The gaming version of the chair should be on sale from today at $1495 (the dedicated page is not yet online at the time of this writing).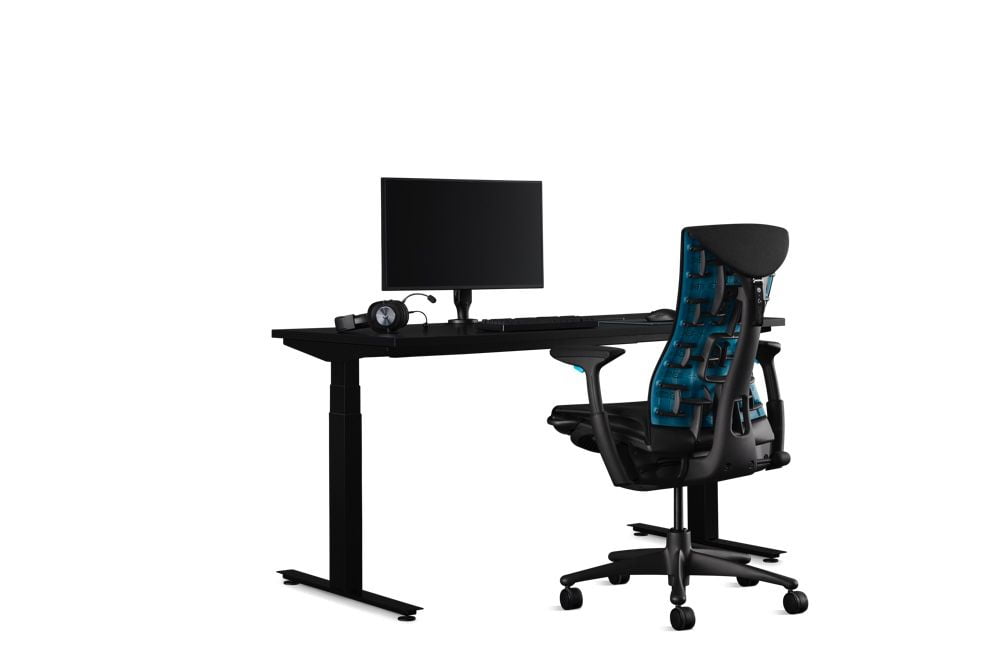 This is not the only result of the collaboration between Logitech G and Herman Miller. The partners are also launching a special version of the Nevi sit-stand desk, which differs from the usual model with an anti-scratch and anti-glare matte black finish. The desk, which costs $1,316, can be completed with the Olin articulated arm, at $226.
This collaboration is only just beginning according to Peter Kingsley, marketing director at Logitech G, who speaks of a "first step of an ongoing relationship. "