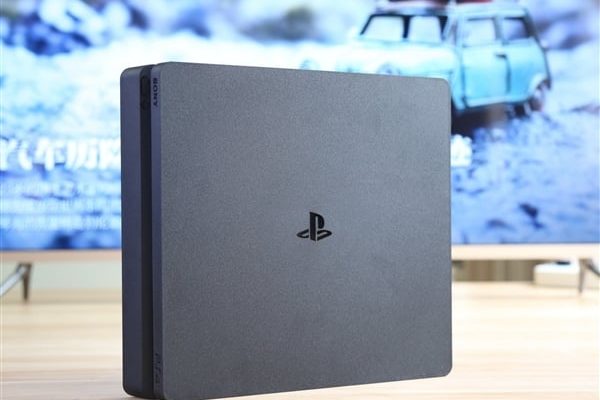 Sony has compiled the list of top-selling PS4 and PSVR titles on PlayStation Store in 2018. 
Sony Interactive Entertainment has revealed the list of best-selling games on the European PlayStation Store during 2018. Regarding PS4 in the first position we find FIFA 19, followed by Call of Duty: Black Ops 4 and Red Dead Redemption 2. GTA 5 is fourth ahead of God of War.
On the PlayStation VR is Beat Saber , which precedes Job Simulator and Superhot VR. In fourth and fifth place are Elder Scrolls V Skyrim VR and Batman: Arkham VR, while Astro Bot Rescue Mission is only sixth. 
The third ranking concerns the DLC that have been most successful on the platform.
Top 20 best-selling PS4 titles on PlayStation Store in 2018:
FIFA 19

Call of Duty: Black Ops 4

Red Dead Redemption 2

Grand Theft Auto V

God of War

Marvel's Spider-Man

FIFA 18

Gang Beasts

Rocket League

Far Cry 5

Battlefield 1

Horizon Zero Dawn

Minecraft

Tom Clancy's Rainbow Six Siege

Battlefield V

Monster Hunter: World

Need for Speed ​​Payback

Gran Turismo Sport

A Way Out

Assassin's Creed Odyssey
Top 20 best-selling PSVR titles on PlayStation Store in 2018:
Beat Saber

Job Simulator

Superhot VR

The Elder Scrolls V: Skyrim VR

Batman: Arkham VR

Astro Bot Rescue Mission

Robinson: The Journey

Moss

Rick and Morty: Virtual Rick-ality

Arizona Sunshine

Farpoint

Doom VFR

RollerCoaster Legends

Until Dawn: Rush of Blood

Everest VR

Statik

Zero Hour Firewall

Creed: Rise to Glory

Surgeon Simulator: Experience Reality

Bravo Team
Top 20 best-selling DLC ​​titles on PlayStation Store in 2018:
Fortnite Battle Royale – Starter Pack

Fortnite Battle Royale – The Ace Pack

Fortnite Battle Royale – Wingman Starter Pack

Fortnite Battle Royale – The Summit Striker Pack

Fortnite – Standard Founder's Pack

Fortnite – Frozen Legends Pack

Fortnite – Deluxe Founder's Pack

Call of Duty: WWII – The Resistance: DLC Pack 1

Horizon Zero Dawn – The Frozen Wilds

Marvel's Spider-Man – The City that Never Sleeps

Destiny 2 – Expansion Pass

Fortnite Battle Royale – Deep Freeze Bundle

Tom Clancy's Rainbow Six Siege Year 3 Pass

Rocket League – Fast & the Furious '99 Nissan Skyline GT-R R34

Assassin's Creed Origins – The Hidden Ones

Destiny 2 – Forsaken

Rocket League – Batman v Superman: Dawn of Justice Car Pack

Rocket League – DC Super Heroes DLC Pack

Call of Duty: WWII – The War Machine: DLC Pack 2

GTA Online – Criminal Enterprise Starter Pack