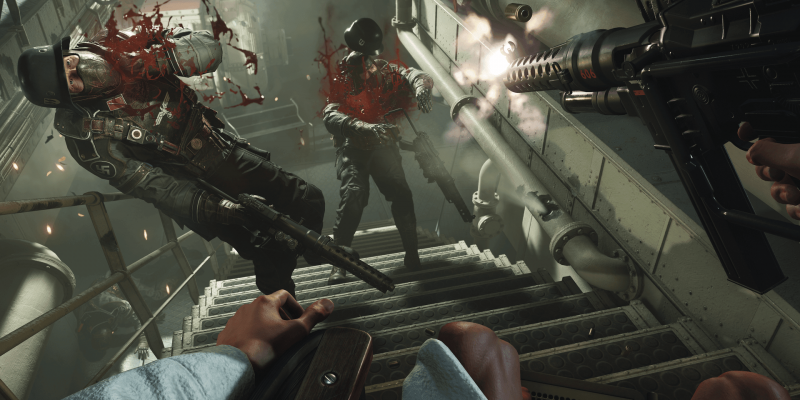 Once again, there are efforts in the US to award violent games with a special tax. The ESRB is already resisting.
Pennsylvania legislators have tabled a bill providing for a special tax on violent computer games. Originally, the Republican politician Christopher Quinn had the proposal already in 2018 on the way, however, the paper left only now the appropriate committee ( via Gamespot ).
In concrete terms, the bill proposes to impose a so-called "sin tax" of 10 per cent in addition to the regular tax, if a video game is classified by the ESRB as category M (Mature, for adults). The term sin tax is repeatedly associated with a special position of products that are considered "sinful".
Virtual violence equals real acts of violence?
As a reason why adult video games are worthy of such a tax, Christopher Quinn said in September of last year that he sees a connection between virtual and real violence:
[penci_blockquote style="style-2″ align="none" author="Christopher Quinn"]"In recent years, violence at schools seems to be more frequent and intense. One factor that can contribute to the increase and intensity of school violence is the material children see and play in video games."[/penci_blockquote]
To support this thesis, Quinn quoted an article by the National Center for Health Research, a US nonprofit disease prevention research organization. The article establishes a connection between regular consumption of violent computer games and an increase in aggressive thoughts, behavior and feelings among players. The article itself relies in this statement on an analysis that was published in 2010 in the psychology journal Psychological Bulletin.
However, the article also states that there is no scientific evidence to support the increase in real violence associated with video games. In addition, other potential factors for increased violence are called "mental illness and easy access to weapons," both of which remain unmentioned in the conservative politician's argument.
Christopher Quinn intends to use the special taxation funds solely to set up and feed funds that are designed to help educate and educate schools.
Resistance forms
The Entertainment Software Rating Board (ESRB) , which is responsible for the age rating of video games in the US, has already shown its determination to challenge the proposed law. For its part, the ESRB relied on studies that found no link between virtual and real violence.
[penci_blockquote style="style-2″ align="none" author="ESRB Told Variety"]"Many governments – including scientists, physicians, government agencies and the US Supreme Court – found that video games do not cause violence, we encourage legislators in Pennsylvania to work with us to raise awareness for parental control and the ESRB rating system for video games. These are effective tools to ensure that parents retain control over the video games they play in their home."[/penci_blockquote]
In the US there have been several attempts to levy a special tax on violent computer games, but so far without success. Whether the renewed thrust is now passed as law, time must show.