Global
15% of iOS 14 users in the US customized their iPhone home screen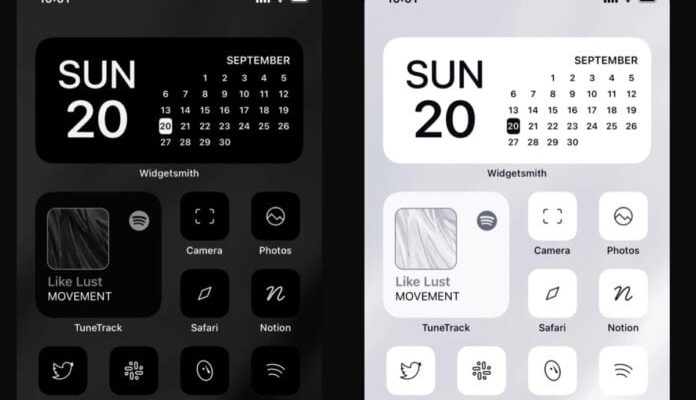 For the first time since the iPhone has existed, it is possible to customize the main screen with Widgets and even change the appearance of the icons without tricks and system scams. Thanks to iOS 14, Apple has introduced this small change to its operating system which, according to the investigations, seems to like it more than expected.
It seems that 15% of iOS users living in the United States have already customized the main screen of the iPhone with Widgets, which is no small thing if we consider that iOS 14 has been available for everyone for just over two months and that, in the at the time of writing, according to data collected by MixPanel, it is installed on about 71% of the iPhones currently active. As for the customization of icons, more than 1.8 million downloads were recorded for apps that let you do it.
Customizing the app icons on the smartphone is something that can be done natively on Android for years while on the iPhone at the beginning it was done only with the Jailbreak: from September as we said instead it can be done using some applications (such as Launch Center Pro) distributed on the App Store.
In reality, you can also do it without installing apps, even if the system designed by Apple is not particularly intuitive, this must be said: to customize the icon of a single application, in fact, you need to do a fairly long round of operations.
Furthermore, for the iPhone, it means having to manage an extra step, because actually, it is not the app icon that is customized but, much more simply, a link to the app is created via the Shortcuts app. So by customizing the app icons, the main screen of the phone appears more pleasant and uniform from a visual point of view, but the startup times of the same also increase because in fact the Shortcuts app is first started and then, subsequently, the application desired (it seems, however, that with iOS 14.3 times are reduced thanks only to the opening of a banner in the notification).
At this point, considering the current adoption rate of this feature, Apple would do well to rethink the app customization system, perhaps offering some solution that simply replaces the graphics of the icon rather than querying an external application. Not only would the startup be instantaneous because it would happen natively, but it would also probably be more intuitive to change the appearance of the various icons. Not to mention that the business that has just been created would probably take off.